How to select the right social media advertising platform for your business
When it comes to social media advertising, Facebook has been a long established leader in this domain. Until recently, if LinkedIn advertising was to go head-to-head with Facebook advertising it wouldn't much of a fight!
But now it's time to see exactly what differentiates the two and if LinkedIn could become a serious contender for Social Media Managers looking to up their advertising efforts.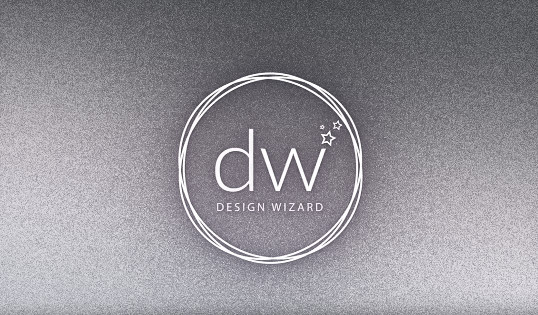 Small businesses, in particular, can benefit hugely from these online advertising methods.
While big businesses can throw endless amounts of money at both these platforms, as a small business with a limited marketing budget, we know the last thing you want to do is waste money on advertising campaigns that don't reach your target audience.
Could your business benefit from a 'boosted' post on Facebook? Or would it be better off with the 'sponsor content' option over on LinkedIn? For either of these, all you need are three simple things:
Engaging content
A target audience
A paid advertising budget
Let's take a closer look at both advertising platforms to see what their pros and cons are:
LinkedIn Advertising
While many are familiar with promoting content on Facebook, LinkedIn still has a long way to go before it reaches the dizzying heights of success that Facebook has when it comes to advertising.
Sponsoring content on LinkedIn is incredibly easy. You can do this in four easy steps:
Choose CPC (cost per click) – This charges you each time someone clicks on your ad.
Set Your Budget – Here, you can either choose a daily budget to spread out your cost over a set number of days or you can opt for a total budget spend.
Set Your Campaign Run – This can either be for an indefinite amount of time or an end date can be selected based on your campaign's needs.
Choose Your Target Audience – This is an incredibly important feature for advertisers. Here, you can narrow down your target audience.
Targeting is the vital feature that differentiates LinkedIn from Facebook. Although LinkedIn has fewer users, you can get a more accurate target audience based on a company name, business size and job title.
Facebook on the other hand only has limited information on this for its 1.52 billion daily active users, as this is LinkedIn's main purpose.
If you are looking to appeal to other businesses and professionals, you will instantly gravitate towards using LinkedIn for your paid advertising. This is because LinkedIn has always presented itself as being professional and targeting this same type of audience.
When you sign up to LinkedIn as a user, you do so with the intent of networking with other experts, getting advice on jobs and careers, as well as collaborating with like-minded people. B2B product advertisement will generally work better on this platform as your targeted audience should be interested in reading about what your business has to offer.
This does mean, however, that you need to take a professional approach to your ads on this platform, as the informal ads that work so well on Facebook won't have the same impact here. With your ads, you need to provide something useful to grab users' attention.
Research shows that LinkedIn advertising is also more expensive than Facebook but with that being said, it is also seen to yield a higher ROI. However, this is not necessarily a bad thing as often this can result in better quality leads when compared to those found on Facebook. Wouldn't you rather spend more for quality leads, than throwing money at advertising that isn't producing quality results?
Facebook Advertising
Facebook advertising has long been a more popular option. Why? Well, it's easy-to-use interface means that pretty much anyone can do it with some research and knowledge behind them. What's more, it is a much more affordable option when compared to LinkedIn, and so this is instantly going to attract more users.
As we mentioned before, targeting is incredibly important when it comes to online advertising and this is something that Facebook does extremely well.
With Facebook, you can combine real data including location, behaviours and demographics, plus it even offers lookalike audiences.
This technology finds people with similar interests, behaviours and so on as your seed audience. LinkedIn does offer Audience Expansion, but overall, Facebook's smart targeting has a massive competitive advantage over LinkedIn.
If you are a Facebook user yourself, you will already know that it is way for you to connect with family and friends and is a far more personal platform than LinkedIn. This makes it the preferred option for any business selling to consumers. For example, an eCommerce brand selling B2C will find a better audience here, than on LinkedIn.
What's more, as Facebook is an informal and personal platform, it allows brands to act the same way within their advertising content. Have you ever seen an advertisement on LinkedIn that is cheeky or attention grabbing with click bait style headlines? No, of course you haven't! These advertising posts are reserved for Facebook as they fit in with the content here and this is what customers want to see, rather than a professional advertisement.
Over time, it is also expected that Facebook advertising will be more expensive as more and more people join the platform and are competing for advertising space. This could be a great thing for LinkedIn, as it means more paying social advertisers may be heading their way…
So, Who Wins The LinkedIn Advertising vs Facebook Advertising Showdown?
While it may look like Facebook are the winners here, this is not really the case as it all depends on what your business is and who you are targeting. .
You need to analyse which platform you are more likely to engage with potential customers on, and test both out with smaller budgets to see which works best for you.
For example, those who are selling a B2C product or service may find that they are engaging more on Facebook, while those targeting B2B clients get a better response on LinkedIn as this is where businesses are on the lookout for collaborators.
Think about it this way, if LinkedIn is the professional workplace, then Facebook is the work lunch break where people are more likely to relax and catch up with friends and family. Both have their place in advertising and their advantages.
If you are unsure of where to begin, get in touch with us today and we can help put together a social media strategy that works best for your business!
References:
https://newsroom.fb.com/company-info/
https://www.outboundengine.com/blog/linkedin-ads-vs-facebook-ads-with-metrics/
https://www.256media.ie/2018/08/how-does-linkedin-compare-to-facebook-for-social-media-advertising/

Fazreen Razeek
Fazreen Razeek from Grafdom has served the digital industry for over 5 years. He collaborates and works alongside agencies, event organizers, and suppliers to develop and execute their marketing strategies. He is extremely passionate about education technology and also writes for various local and international publications. A graduate with High Distinction from the Edith Cowan University, Perth, Australia, Fazreen holds a Bachelor's Degree with a double major in Marketing & Management.