Music Marketing Is More Important Than Ever
Musicians worldwide have been hit hard by 2020's lockdowns and restrictions. An increasing amount of musicians are being forced online to survive in these difficult times. Thankfully, musicians now have more tools than ever before to publicize their music. Organic and paid music marketing tools provide new avenues for gaining fame and making money. But succeeding will require a concerted effort.
The ease of access to music marketing tools can certainly help an underdog reach the fame they deserve. But it also means that gaining the attention you need is more difficult. The modern music industry is extremely competitive. You can expect stiff competition on any music platform.
Good music speaks for itself. But your music needs to be heard before you can gather a large following and start making good money! Most music put on the web is almost never listened to. 20% of all songs put on Spotify are never streamed even one time.
You can avoid these problems with some good music and some good planning. So, let's investigate what music marketing really is and how you can use it to kickstart your music career.
Good music speaks for itself. But your music needs to be heard before you can gather a large following and start making good money! Most music put on the web is almost never listened to. 20% of all songs put on Spotify are never streamed even one time.
You can avoid these problems with some good music and some good planning. So, let's investigate what music marketing really is and how you can use it to kickstart your music career.
What Is Music Marketing?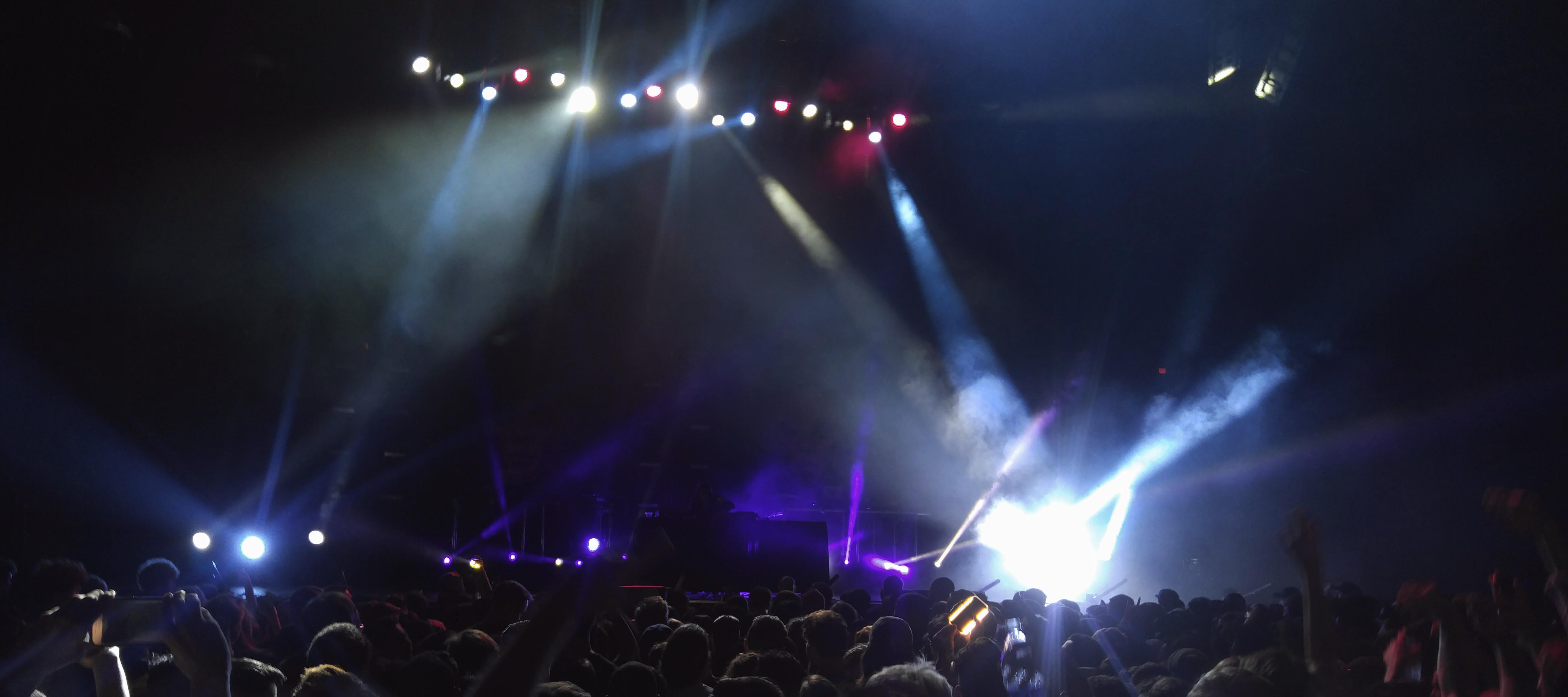 Music marketing is much like any other kind of marketing. But music is a unique industry that demands a different strategy. The type of music you produce will also influence how you market your music. Marketing punk rock music is going to be quite different from marketing classical singing, solo guitar playing, or your barbershop quartet.
Marketing is "The action or business of promoting and selling products or services…"
-Oxford English Dictionary
To effectively market your music, you will need to take advantage of many tools. You need to pay close attention to your loyal following while actively working to expand it. To really get your music out there, you will likely need a mix of organic growth and paid promotions. Then, you will likely need to take advantage of a few more industry-specific methods to get your music heard.
Your Website
When you come across a new band you like, you're likely to Google them to find out more.
If you're making music and trying to get it heard, a good website will be a huge help. Every potential fan will end up landing there, so you'll want to make an awesome impression. Whether you work solo or with a band, you'll need an online base of operations. Your website is the portion of the internet that you and/or your bandmates have carved out for yourselves.
For music promotion, your website can be designed in many different ways. What you use your website for is the more important feature. You can use a website in several important and interactive ways. So, when designing your website, keep in mind marketing, and interactivity for fans.
Music Calendar
You can feature any events you have planned on your website. Concerts, gigs at a restaurant, or anything else you've scheduled should be included. Your schedule should be prominently displayed on your homepage so your fans have an easy time finding you.
Music Branding
Your site can be decorated with concept art that communicates you or your band's image. Website content can be used to create a unique brand that fans can connect with. You can include an album or interactive features that build a closer connection with your fans.
Newsletter Marketing
You can also use your site to post newsletters. You can then create a site email address and collect a list of fan emails. Then, you can have your newsletters sent out to fans to remind them of upcoming events.
Collect email addresses for your list, but make sure you keep fans on your email list engaged with meaningful updates. You could do this by including tracks, images, and other content as a part of your email marketing plan.
Marketing Your Music is Easy!
You don't need to worry too much about managing your site. Tools like WordPress and Wix have made it easy to build and manage a customized website that you can house your music on, alongside the popular music sites such as Soundcloud and Spotify. So, feel free to share your music with the world in the way you see fit.
Social Media Outreach Marketing
49% of the world is now on social media. That's why most businesses, brands, bands and more have flocked to social media for marketing and branding purposes. Building a social media following is one of the faster, easier, and increasingly important ways of marketing your music.
You don't need to pay money or sit in front of a computer all day to build your social media outreach. You also don't need to gather tens of thousands of followers to reach success. In fact, it's better to have a small group of dedicated fans than it is to have 100,000 lukewarm social media followers.
A small but dedicated following is often enough to catch the attention of labels, the press, and all kinds of event organizers.
A few simple strategies can help you create a small circle of fans that will stay interested in your music brand. Regular posts telling stories about the local music scene and your inspirations can go a long way. But you should also get involved in relevant online conversations. Share your thoughts on the music scene. Tell stories about your background, musical inspirations, and your creative process.
It's important to be as genuine online as you are in your day-to-day business. Also, work to network with other artists and music fans. This will help you find the right followers and avoid having ingenuine, or even fake followers.
YouTube Marketing
When it comes to marketing your music, YouTube is a powerful space. One of the best platforms for gaining music fame is YouTube. When it comes to viral social media culture, YouTube might just work in your favor. But the platform also allows you to host videos that you can post on your other social media platforms.
Even if you're also on other video/music platforms, YouTube is a good way to monetize your music early on. It's a platform that musicians can't afford to ignore.
Become Interactive in Virtual Spaces
We are seeing more and more musicians interacting with their fans through virtual spaces online. Whether it's a live session, concert, or even just Q&A sessions. Becoming more interactive with your fans, rather than simply posting updates or pre-recorded material, can build relationships between you and your following. A loyal following goes a long way in the music world.
Interactive Live Streaming Music for Fans
During COVID times, it's been particularly tricky for musics to perform live. With restrictions, and lockdown after lockdown, there is an increasing move to the virtual world to perform music live. This gives musicians other options for sharing their talent with audiences. One of the best ways is to go live.
Live stream music platforms allow you to share your music to an online audience live from your garage or bedroom. You can also use these opportunities to communicate with other artists and your followers. Interactive marketing has already proven to be more successful. So, go live and share your music online while building a real connection with fans!
You can go live to perform and discuss your music on Facebook, Instagram, and YouTube Live. These huge platforms aren't your only options, though. Live audiences are waiting for your performance on Twitch.tv, Concert Window, and dozens of other platforms.
Be sure to find the platform that works for you and don't forget to use live stream platforms to expand your following on social media.
Video Ads & Media Design for Your Music
Using the power of the internet to draw attention to your music is key. During the outreach process, your musical image matters. Successful marketing relies on successful identity and branding, which is why your brand image should be carefully considered across all areas of marketing.
Have you ever been on YouTube and ended up clicking on a video because (whether you want to admit it or not) the thumbnail just sucked your attention towards it? If so, you're far from alone.
Imagery matters. But becoming an expert at drawing attention can be tough. Fortunately, with a few clicks and some creativity, you can use the same tools that help other content creators on their trajectory towards fame.
Magnetism is important on all major social media platforms. Even your best fans' social media pages are stuffed with updates from all the people and pages they are following.
There is endless material that will distract your fans' attention online. That's why it takes a few professional touches to gather the attention you need:
Professional social media designs
Posters
Web background designs
Thumbnail images & video
Social Media Marketing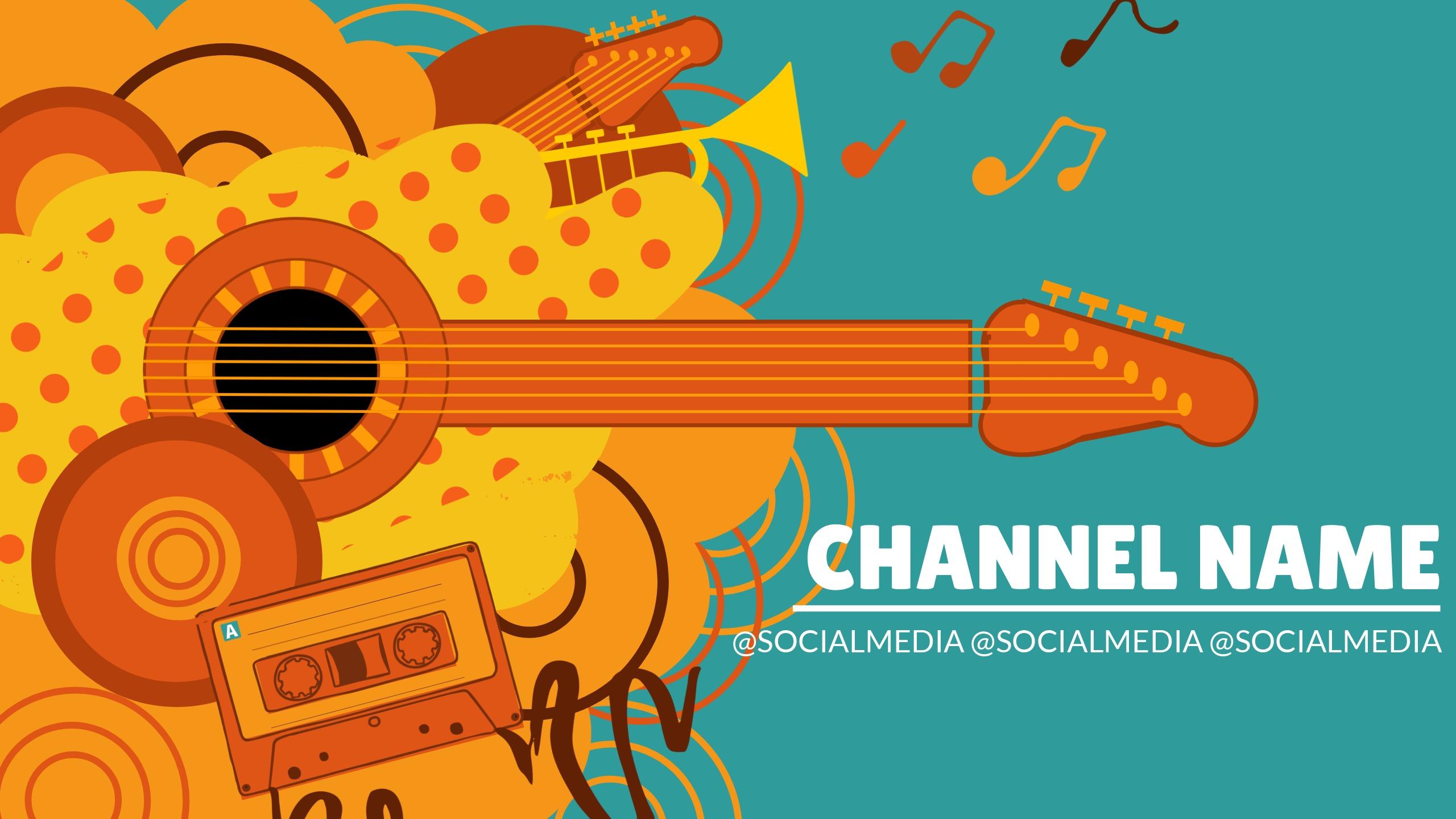 Paid marketing and outreach on social media is something you want to be careful with. Paying for likes and followers is often a waste of time that does little but increase your social media statistics. This kind of outreach isn't worth your time if it doesn't land you real fans.
Instead, try these methods to reach real people and gain genuine new fans.
Influencer Marketing
Influencers are individuals with massive followings on social media. They are often vloggers, bloggers, or other kinds of figures with a huge following.
You can easily find the relevant influencers in your musical niche and reach out to them for collaboration. This can be a great way for music promotion.
Reaching the most famous influencers is often difficult. But new or smaller influencers with still-large followings can often be reached. You can ask to be featured in their posts, or for another kind of collaboration, such as having your songs placed as audio in their videos.
As your own following grows, you will find it easier to reach out to and collaborate with larger influencers.
Paid Ads & Music
Organic marketing can be very tricky when trying to promote your music. When you're just getting started online, generating traffic for your music site and profiles is like trudging through the mud. Social media giants have also recently made it more difficult to spread your reach organically. Sometimes a well-placed ad campaign is what it takes to set the foundation you need to build a more genuine following.
You can get started with paid ads marketing on:
Google Ads
Facebook Business Manager
YouTube Ads
Be Careful!
Paid ads are guaranteed to at least put your image out there. But platforms like Facebook and YouTube make it abundantly obvious whether a post is a paid ad or a normal post. To make an effective ad, your post's headline, content, and imagery are critically important.
The most successful marketers on social media follow proven methods for gathering the attention they need to make a profit. Thumbnail image design, social media design, and attention-grabbing video ads are always a part of the plan. Of course, why shouldn't they be?
When you're paying for ads, you want to get your money's worth. To make every dollar count, you need to make use of the design tools that the professionals use. Taking shortcuts with paid ads will only make you exhaust your budget sooner.
Broadcast on Radio
Exploring opportunities to broadcast your content on the radio is well worth it. If you or your band can get a spot on a relevant radio channel, it could really kick start things. It's not only an opportunity to gain a few extra fans and followers, but someone within the music industry might notice your and/or your band which could lead to many great things.
Promoting A New Album Release Or Song Through Radio
If you have just released an unbelievable new album or song that you think your people will love, it could be very worthwhile in paying for a slot on the radio. If the quality of the music is decent, people will listen and take notice.
Ask People to Follow on Social
If you are going live on Radio, or simply just playing one of your tracks, make sure you ask people to follow you on your social media channels, if possible. There could be thousands of listeners who will to follow you if the music hits all the right spots, so make it count!
Music Merchandise
Once you have enough loyal fans, you can start promoting band merchandise.
Merchandise can be a great, interactive way to make some extra money for your marketing efforts. At the same time, you can feature your brand image and possibly attract some curious eyes.
Getting started with merchandise is easier than you think. Once you've established a brand with imagery, you can share it with your following. Physical merchandise, like clothing and mugs, can feature your brand and be sold to your more loyal followers.
When it comes to selling, you aren't restricted to physical products. Band members and individual musicians can sell music classes, which makes you money and improves your reach and reputation.
Marketing Research
All forms of successful marketing require background research. You'll need to find out what kinds of products and services customers would want to purchase from your brand.
One of the simplest ways to go about this is to look to other bands within your niche and see what they sell. Find out what your fans would buy that would make them happiest to stand by you and your music.
Collaborate With Other Artists
Even if you're already working with a full band, more is almost always better. You should actively try to reach out to other artists and collaborate. That can mean online performances, concerts, or just mutual music promotion.
Collaboration makes the music world go round. If you're feeling shy about reaching out to other musicians, consider that all the most popular musicians and bands collaborate all the time.
When it comes to building up a loyal and meaningful following, collaboration with other artists can produce amazing results. Your fans and other artists' fans already have the love for your kind of songs in common. So, by working together you can both benefit and create a successful form of music marketing.
Make Tutorials for Music
Interactive formats always create better results. By creating online tutorials, you can find grateful fans who automatically build an emotional connection with you.
Online tutorials are already a valuable learning strategy for amateurs. So, when it comes to your kind of music, why wouldn't you want to be viewed as a teacher?
We've already gone over some of the best platforms for spreading your songs and your brand. Try to incorporate tutorials and other interactive content into your music marketing strategy. If you can build followers through tutorials, your tutorials can then become a place for music promotion of your own material.
Beyond Music: The Business Mindset Of Music Marketing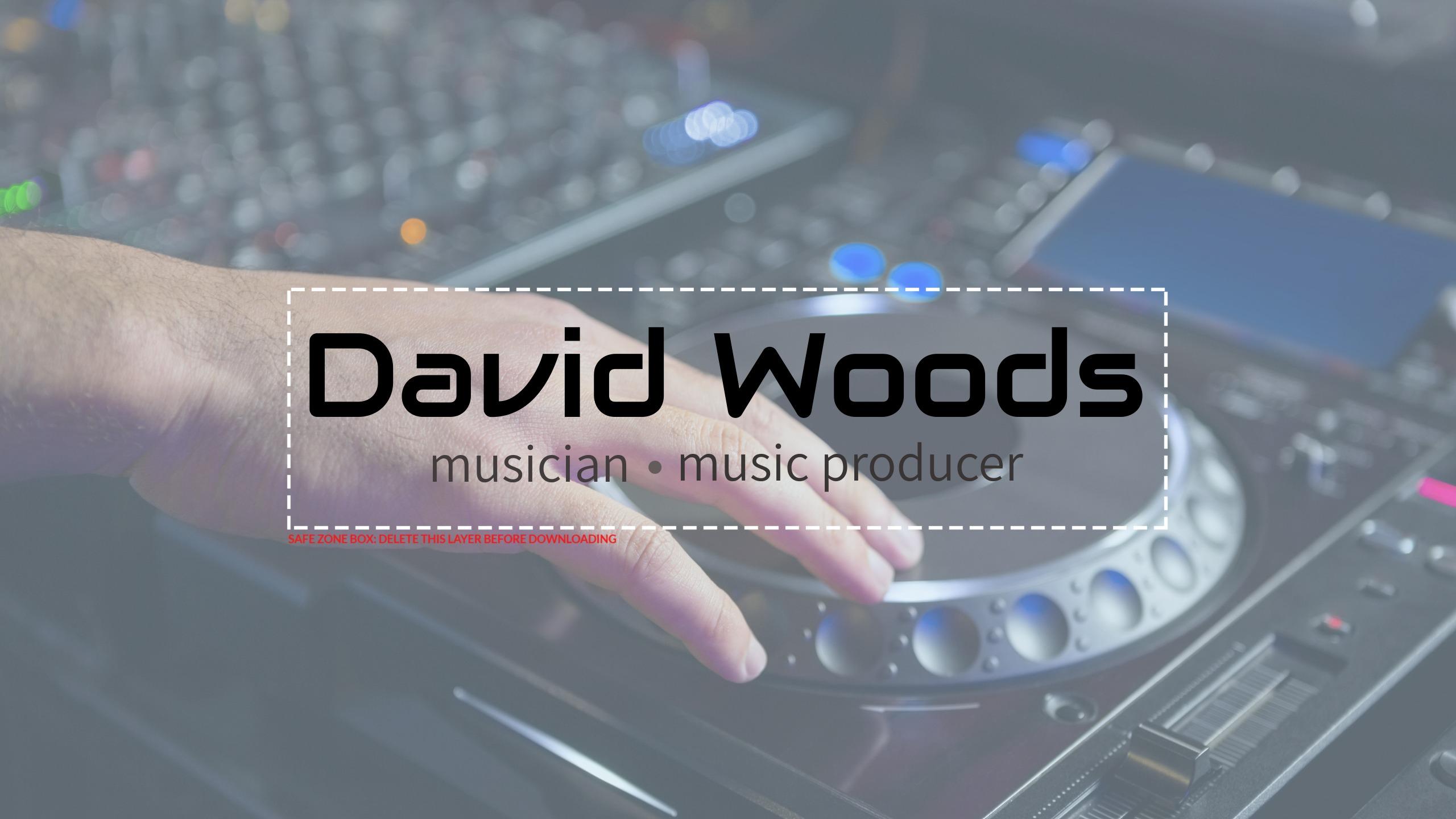 Musicians and bands operate very similarly to any other kinds of entrepreneurs and businesses. Several important aspects separate the music industry from other industries. But some methods that work for even retail and restaurant businesses will work for your music career.
The product – Your Music
Viewing your music brand like a business brand, there is one thing that cannot be overlooked – the product. Everyone knows, that no matter how good your marketing is, if the product isn't any good, it simply won't fly.
There is a lot of quality music out there, and hopefully yours is too! It's worthwhile investing time and money into making your music sound as good as it possibly can.
If that means renting out a recording studio to get the professional touch to your music, or investing in some quality recording equipment and instruments, so be it. If you want to make it work, try not to cut any corners when it comes to music production. Once the music sounds on point, good marketing then can be the key to success.
Audience Research to Find Your Fans
Your audience is your customer base. Even if you're not trying to sell anything, you should still be trying to find happy "customers".
Using pages on social media platforms like Facebook, you can get a rough idea of who your audience is. You will want to gather the information so you can figure out how to reach and talk to your fans. You will need to figure out your audience's:
Age
Gender
Home areas
Personality type
Other favorite musicians
Spending habits
Favorite social media
Other interests
This data will help with more than your communication. On platforms like Facebook Business Manager, you use this information to narrow down the targets of your paid ads. This allows you to craft far more effective paid ad campaigns.
When it comes to non-paid outreach, this data will help you come up with ideas for new posts. It can also serve as inspiration to put into your songs.
Action Plan
Before you start your music marketing, you will need a plan. You will need to figure out how much money and time you are willing to dedicate before you start. Then you'll need to delve into the specifics: the who and where of your plan.
Based on your audience research, you can choose the best platforms to market your music and brand on. That way, you don't have to worry about whether your efforts are being focused in the right direction.
The key is to continue tweaking your plan as you go. To ensure constant progress towards your musical dreams, make sure all your music marketing actions are measurable, and reflect your goals.
Be Patient
Like growing any business, hobby, or skill, a good music marketing plan takes time to plan and execute. Constantly evaluate the results of the marketing actions you're taking. But at the same time realize that success rarely comes overnight.
Stay realistic when it comes to your budget (in both time and money), and become passionate about your musical brand. That way, you can ensure your passion for music can take you to the heights you want to reach.