Explore our actionable tips and learn how to make money blogging. Whether you want to go freelance and work on your blog full time or start it as a side hustle, find out what you should do to make it a successful venture.
If you want to get started blogging make sure you're passionate and knowledgeable about your chosen subject to avoid commitment issues. Posting consistently is one of the key things to get right as a blogger.
It helps to build your audience and credibility, as you produce a significant amount of valuable content in your niche. It's crucial to find topics that you can prove your expertise in and that people want to read about to build trust.
As soon as you've written a good amount of posts, you can start to build a platform to use as your stepping stone for making money. Learn how to create your platform around your chosen topic below.
How to Get Started Blogging
Getting started with your own blog requires dedication and patience. You have to be willing to put the time in, which means that you have to find a topic you're passionate about. Blogs can take some time to take off, particularly if you're looking to establish yourself as an expert in your niche and make money from it. Don't get into blogging if you're not enjoying yourself while writing it.
If you're happy to dedicate the time and make the effort, you can mold your blog into a successful venture that helps you to build your online brand. Your blog becomes your platform and the central point for your content that you can link back to from your social channels.
Determine Your Niche and Topics
When you're brainstorming what you're going to blog about, think about topics you're an expert in or passionate about. Writing about a niche topic you're interested in helps you to produce quality content that is useful to your readers.
When you've got a few blog ideas, research whether it's too niche or if there's a demand. Use tools like Google Trends and Keyword Planner to find out what your target audience is looking for. If you're looking to sell services through your blog in the future, you have to build an audience through posts targeted at users most likely to hire you.
If you're not part of an online community in your niche yet, join one and see what you can learn about your potential target audience. Observe and engage with the community while asking yourself questions:
What kind of information are they looking for?
What knowledge do I have that can help them?
How much research would I have to do to write an invaluable piece of content for my potential audience?
How to Make Money Blogging
Once you've found your niche and created a substantial amount of content, you can start thinking about the many options to help you monetize your blog.
Be prepared for a trial and error period while you figure out which option or combination of monetizing practices works best within your chosen topics and your audience.
1. Post Useful Content Consistently
For your blog to be successful and get the foundation needed to earn money with your own platform, be consistent about posting before you look into any options to make money. You need to build up content that is engaging, unique, well researched, and insightful to get your readership.
That's why most bloggers start their blog as a side hustle. Posting regularly requires discipline and helps you to improve your writing skills. By developing a habit of frequently working on posts, you'll also spark new ideas that you can add to your content calendar. Work towards building up a substantial amount of content before you invest in any of the money-making options below.
2. Sell Your Valuable Resource
Establish yourself as an expert and build trust with your audience by blogging about your chosen topic for a significant amount of time. Make sure your posts are informative to create value for your readers. Once they become your fans, consider turning your valuable content into an e-book or other type of resource they'd be happy to buy.
Make sure you offer more in-depth material and actionable advice or exercises to provide even more value in your e-book than in your blog. Your followers shouldn't be able to find the same information for free by simply scrolling through your archive.
3. Offer Online Coaching Sessions or Courses
One of the quickest ways to monetize your expertise in your niche is to offer coaching or consultancy services. Both individuals and businesses are always on the lookout to find an expert that can tell them what to do to avoid mistakes and know ways to achieve their goals as quickly as possible. If you find that your followers are often asking you for advice, build on that and offer coaching services.
Compile your valuable information in a format that enables you to teach one or multiple courses at different times throughout the year. Depending on the subject, you might want to offer beginner, intermediate, or advanced classes to fit the different levels of your clients better. This way, you can also get some people to take your courses from beginner to advanced level.
Research what your competitors are offering to get ideas for your course or coaching content as well as pricing. Other than that, how you want to structure your courses and how much you want your clients to pay for them depends on your subject matter and is entirely up to you.
4. Create a Lead Magnet
The best way to keep your audience informed about your latest blog posts is to email readers as soon as you publish them. The difficulty here is that bloggers don't have access to their readers' email addresses. If you want visitors to your blog to get your newsletter and keep coming back, gather their email addresses by giving them something in return.
This is a lead magnet, which can be a valuable resource you can offer your visitors in exchange for their email addresses. A lead magnet can be a short e-book, checklist, or infographic. It's crucial to provide value and make it a piece of useful content that your audience needs and wants to download.
5. Optimize Your Content for Search Engines
Optimizing your content for search engines is crucial for getting your blog found. Look into keyword research to see what your audience is looking for, but make sure you still focus on what your readers want rather than trying to write for the algorithm. High-quality content is key if you want your target audience to find you and start making money with your blog.
Here are some general best practices to apply to your content:
Include keywords naturally by answering your readers' questions.
Ensure good readability by using short paragraphs.
Organize your content by using headings and subheadings for a better user experience.
Use bulleted or numbered lists for important information.
Add visuals including alt text to break up and complement your copy.
Finding royalty-free images is a quick and easy way to spruce up your blog posts.
Once you've built up some quality content, you can start to work on getting other websites linking back to you. Link building efforts strengthen your blog's authority and help with ranking on search engines. Reach out to other blogs that are compatible with your niche and ask them if they could include a link to your latest article with valuable information or write a guest post for them with a link back to your blog.
6. Promote Your Blog on Social Media
The best way to directly engage with your blog's readership is on social media. There are many ways to promote your posts and network on the social profiles you create for your blog. For example, you can combine promotion and networking by creating a post that includes information about a blogger you admire and tag them in your social media post.
They might share your post and their followers get to see it and get curious about your blog. This is a good way to kick off new relationships and gain more readers. Be sure to engage with your new audience and respond to comments on Facebook, Twitter, or Instagram. Find existing niche communities on your chosen types of social media to build your own community around your blog.
7. Become an Affiliate to Promote Other Brands
In general, affiliate marketing means that you link to products or services of a company related to your blog topic in exchange for a commission that you receive if your audience uses your link to make a purchase. This works best if you've built trust with your audience and genuinely believe in the products or services you link to on your blog.
Joining an affiliate program is one of the most common options bloggers choose to make money. When you sign up for such a network, you can find merchants whose products you're happy to advertise on your blog. The merchant is able to see the referrals and sales from your blog and pay your commission accordingly.
When choosing merchants, be sure to do your research on which products or services your audience is interested in. Join communities with experienced affiliate marketers where you can ask questions to get the technical details right and avoid any beginner faux-pas.
Get Started with Affiliate Marketing with Amazon Associates
Amazon Associates was the first affiliate program on the web and has been around since 1996. When your visitors use your Amazon affiliate link to buy products, you earn referral fees. The success of the program comes from the vast selection of products on the online shopping platform and the ease of use. Once you're signed up for the affiliate program, you search for any product on Amazon to get your affiliate link.
A drawback of the Amazon Associates program is that their cookies only last 24 hours, which means that if members of your target audience don't make their purchase within that time frame, it's not attributed to you. Commissions can be low, but it's an easy affiliate program to start out with while you're also looking at other options to monetize your blog.
Advertise Digital and Physical Products on Your Blog
Another way to make money with your blog is by promoting digital or physical products as an affiliate. When you're advertising tangible products, make sure you pick items that fit with your blog topics and that you're working with a trusted brand.
Digital or information products are more immediate and can get you higher commissions but also tend to have lower conversion rates. Since shipping costs are not involved in the download of a digital product, there's also the risk of users downloading a product and claiming a refund shortly after.
Earn Commissions with Your Travel Blog
When your chosen blogging niche is travel, you have a great choice of travel affiliate programs. Most consumers spend a lot of time researching holiday destinations and are always on the lookout for recommendations. As soon as you've established yourself as an expert, you can promote your trusted travel-related products and services via your blog.
Hotel and flight bookings are probably the two biggest items you can earn a commission on. But there are also other brands and services that you might want to promote on your blog, such as car rentals, travel insurance, or specific outdoor activities.
8. Advertise on Your Blog with Google AdSense
Using Google AdSense is another fast and easy way to make money with your blog, particularly when you're only starting out. When you install AdSense on your blog, you display Google ads that your visitors can click on. When they click through to the advertiser, you get a percentage of the ad costs.
To set it up on your blog, sign up with Google AdSense to get a code that you can place on your website wherever you want your ads to appear. The code also ensures that Google automatically shows ads that match the content on your website.
9. Listen to Your Readers and Look Out for Trends
Once you start to be successful with your blog, it can be challenging to always come up with new ideas and keep growing. To avoid your readership dropping off, you need to stay relevant. Keep up to date with the latest trends in your niche and don't be afraid to ask your audience what they want.
This can be as simple as noting what your audience says in the comments of your social media posts or looking at reviews. Consider sending a survey with one or two questions to a mailing list of your most engaged readers. You can also get quick answers with a poll on social media platforms like Twitter or Instagram. The key here is that you take note of trends and what your audience is telling you and incorporate their feedback in your content calendar.
10. Follow the Trend and Branch out into Other Media
As soon as your blog has become more than a side hustle and you've built up a substantial following, consider branching out into audio or video content. Turn your existing content into podcast episodes or bite-size videos with helpful advice for your YouTube channel. Repurposing your content like that for other channels increases traffic to your blog.
New listeners or viewers click through to your blog from their podcast app or YouTube to find out more. When you get started with building a profile in another medium, be careful to not spread yourself too thin. Focus on one of them or think about using the audio from your YouTube video as a podcast.
11. Adopt a Marketing Practice and Monitor Your Sales Funnel
Whether you decide to provide courses or a downloadable resource, your readers are going through a customer journey or are led down the sales funnel to complete their purchase. Their journey begins with finding your posts via a search engine or on social media and finishes with a download, sign-up, or any other action you want them to take.
Use tools like Google Analytics to monitor how people find you and test what works best to get them to complete the last step in your sales funnel. Find out how you can make the process as easy as possible for them by adjusting call-to-action buttons, changing the layout of landing pages, and updating your copy. Looking at data can give you clues about what you need to change for a smoother user experience.
Find the Right Platform for Your Blog
On the more technical side of things, you'll need to decide if you're going to start your blog on a free blogging platform like WordPress, Blogger, or Tumblr, or if you're going to create a self-hosted blog.
A free blog is quick and easy to set up but can be limited in storage space and more difficult to monetize while you get more monetization options on a self-hosted blog. With a self-hosted blog, you have to invest in your own server and storage space but you also get full control over your site's brand.
When choosing a web hosting platform for your self-hosted blog, consider the following:
How easy is this blogging platform to set up and manage?
Are support and troubleshooting easily available?
Can you customize your blog with themes, plugins, and extensions?
Can you monetize your blog easily on this platform?
Create a Content Calendar
As soon as you've got your blog set up and your niche topics ready, start outlining your content across the next few months. This can be as simple as creating a spreadsheet with titles, dates, and notes or using a content calendar tool to help you figure out the structure of your posts.
Knowing what you're going to write about helps you create a content strategy, manage your time efficiently, and post consistently. Add other to-dos like how you're going to promote your posts via email and social media channels to create a fully rounded content calendar.
There are many ways to monetize your content or get income from affiliate links or ads placed on your blog. Find more creative ways to increase sales on your blog in our free e-book. Choose what works best with your niche and don't forget that at the center of a successful blog stands your passion and the high-quality posts you write for your target audience.
Making money blogging takes time and commitment. It's important to go into a project like this with the right mindset and be prepared to work hard and long until you get glimpses of success. Post consistently, listen to your readers' needs and learn from your mistakes to achieve your goal of becoming a full-time blogger.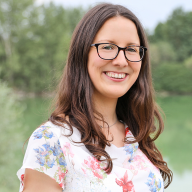 Elisabeth Strasser
​
Lizzie is a professional Content Writer. She's been passionate about SEO and content marketing ever since a life-changing internship at a digital marketing agency while completing her BA in English and American Studies.

Having graduated with a Professional Writing MA with distinction, Lizzie set out to gain her copywriting and digital marketing experience in Cork City.

An Austrian with a love for Ireland, Lizzie loves exploring Irish folklore and storytelling. Her favourite DW tools are:
Youtube Outro Maker
and
Add Logo to Video
tools.
​