Facebook – The king of social media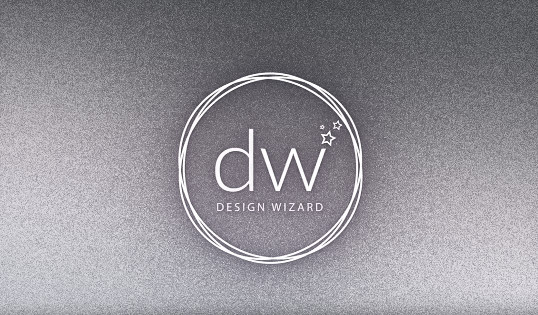 Facebook still reigns supreme in the world of social media. With over 2.3 million monthly active users, it is still a major source of traffic and brand engagement for businesses all over the world.
There are tons of different tools out there that are great for leveraging Facebook to the best of its abilities to help your brand. We've compiled a list of 25 Facebook tools we think you should consider when looking at Facebook marketing.
Facebook tools for an active, engaged super-audience
There's no way a single person – or even a team – can get to know their audience, find the content and approaches they love, and understand Facebook's ever-changing algorithms without a bit of technological help. Besides creating quality Facebook posts, you will need to maximize the value you get from the platform by making use of the best of the many tools that exist for it.
Leverage tech to maximize ROI
In the 11 years that Facebook has existed, many apps have come and gone. Those that have stood the test of time are the best of the best and can revolutionize the experience of your business on Facebook.
Today, we'll take a look at 25 of the most useful tools Facebook marketers can leverage in 2021.
Facebook Tools - Scheduling apps
1. HootSuite
For many social users, HootSuite is the last word in content management. This master of content schedulers has been around for years and offers complete control of what, where, and when you post content to your social media accounts. Hootsuite's main competitor is usually Buffer and the two apps are quite different, although the basic feature – scheduling content to multiple platforms – is the same. Although less streamlined than Buffer, Hootsuite offers more fine-grained control of your accounts and better performance reporting.
Another strong aspect – HootSuite offers a comprehensive enterprise edition, for really large companies. Although we're talking about Facebook today, it's worth pointing out that HootSuite (and pretty much all its competitors) manage multiple social media accounts, not just Facebook.
2. Buffer
Buffer is an old hand when it comes to Facebook. It first launched in 2010, so it's seen quite a few things and is more than capable of keeping up with whatever changes Facebook throws at it. Buffer is a content scheduler, allowing you to program Facebook and other content so that it is automatically posted to the relevant platform without you having to push a "publish" button every time.
Depending on what plan you go for, you'll be able to add more social media networks and schedule an even greater number of posts in the future. Organization is a key virtue when it comes to successfully managing a varied and engaging Facebook profile, and if you're hoping to step yours up with a content scheduling tool, Buffer is a great place to start. It also offers awesome instructional content, so the website is worth checking out no matter what your intentions are.
3. Rebrandly
Rebrandly is a link management platform that enables you to shorten, brand, track and organize every link you create from one central dashboard.
The link retargeting feature it offers is a great addition to any Facebook marketing suite of tools, as it can help you to grow out your Facebook retargeting audience countless times faster than traditional methods.
By simply adding your Facebook retargeting pixel to your links, you can add anyone who clicks on those links to your custom audiences — even if they've never been to your website.
4. Sprout Social
Sprout Social is an alternative to apps like Hootsuite, Post Planner, and Buffer. It allows you to create, schedule, analyze, and report on the content you post to Facebook and other social platforms. Now, we have to be honest here. Of all the tools you're unlikely to have a problem finding alternatives to, it's a content scheduler. They are a dime a dozen and compete furiously with each other to make sure nobody's offering something they don't.
Even so, it's important to be aware of the alternatives to big guns like Hootsuite, because as your business grows and develops, you'll find that your needs – and the ability of apps to meet them – change drastically. As a result, it's good to always have a few options waiting in the wings. Sprout Social stands out for its unified messages folder and the fact that it integrates with customer experience heavyweights like Zendesk, Hubspot, and UserVoice.
5. Fanpage Karma
Fanpage Karma stands out because it focuses on real-time monitoring. Like its social media management competitors, it allows you to curate, publish, and analyze Facebook content and pages, as well as offering real-time monitoring and alerts about your competitors and other pages of interest.
Fanpage Karma isn't alone in this job – Social Bakers is another tool that does a similar job. What is interesting, however, is that it offers a free tier – which includes only one social network. Luckily for you, it's Facebook, so if you need monitoring and you're on a budget, it's a great option to check out.
6. Agorapulse
AgoraPulse is a social media management/social monitoring tool that specialises in catering to larger teams. If you're not riding solo, you'll need a different set of tools to allow everyone to work on the same platforms without doubling-up on work, getting in each others' way, or accidentally letting things slip through the cracks. This is it!
AgoraPulse looks lighter and more minimalist than clunkier apps like HootSuite. The multi-account inbox is also especially handy – Inbox Assistant creates automatic rules for new messages that enter the inbox, so you can keep customer communication orderly without one person being responsible for the cleanup. Another reason Agorapulse might stand out from the crowd – when you start really maxing out the numbers of accounts or users, the pricing often works out more economical than competitors. And there isn't a team lead around who won't love that!
7. eClincher
eClincher may not be the first app that comes to mind in the face of other giants in this space, but sometimes there are definite benefits to being (or using) the underdog. Even though at first glance eClincher doesn't seem that different to any of its competitors, it does score highly in 3rd party reviews and has a full-featured free trial. At the very least, this makes trying it out a fairly risk-free endeavour.
eClincher also has companion mobile apps for Android and iPhone, and offers integration with Pocket and Chrome.You might be thinking that neither of those features are exactly revolutionary, but half the battle on Facebook is finding super-engaging content that resonates with your audience. You know where's a great place to find super-engaging content? Pocket, and online as you browse. Suddenly those integrations don't look so strange after all…
8. Sprinklr
Sprinklr is a social media management tool that deserves a mention because it's especially strong on social listening.
Social listening involves tracking mentions of your brand and industry in social media channels, traditional media channels, and blogs. It's an essential aspect to modern business, both big and small, but if Nike trust Sprinklr to do it for them, well, your business probably can too.
Sprinklr is a massive, highly professional company, and can truly claim to offer all-around social media care for brands. For many businesses, this will be too much, but for the lucky few that are seeing massive growth, it will be just what the doctor ordered. If your focus is on Facebook, never fear. Sprinklr is a recognized Facebook marketing partner and will be more than capable of giving you a helping hand with the platform.
9. Social Pilot
Good on supported platforms and coming in cheaper than many other social media management tools, Social Pilot stands out because it supports Facebook Ads, unlike other options like Buffer. If Facebook is your focus, it's a good bet – it also posts directly to groups and offers carousel posts, which look great and get good engagement.
When you're faced with the full offer of social media management tools, it can be downright overwhelming. It's important to realize that most – or at least any worth your time – offer the same basic tools, more or less, and what's going to sell one to you over another are the minor features that appeal to you as an individual or company. Sure, one tool may have awesome features for Pinterest, but if Pinterest isn't part of your strategy, it's important not to be distracted by it. Be sure on your needs, and suddenly your options will narrow down.
Visual, Content, and Brand Tools
10. Design Wizard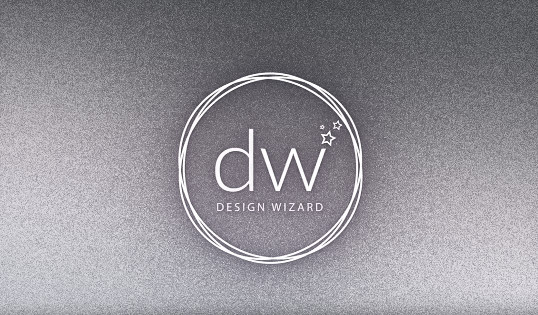 Design Wizard is an online graphic design tool that lets you create professional videos and images for your Facebook feed.
Images and, more specifically, videos increase the likelihood of Facebook success and Design Wizard allows even inexperienced users to create professional-looking content to engage and delight their users.
Design Wizard offers thousands of videos, thousands of design templates and over 1.2 million images. Their easy-to-use editing suites makes the design process quick and simple.
This range of creative possibilities offer a major advantage to any marketer who uses the tool. Design Wizard enables users to upload their own videos, images and fonts and include them in their design. It also offers a variety of images through it's free stock sister website PikWizard. You can choose from a library of high-quality images and turn them into custom designs. Design Wizard is also integrated with social media marketing tools Buffer and Hubspot.
11. Pagemodo
Pagemodo is a cool little tool that allows you to edit your Facebook pages in a much more dynamic and flexible way than you can with Facebook itself. Among other features, it allows you to create eye-catching cover images, add new tabs to the page interface, easily run contests, and find and schedule new content.
Sure, there are other tools for content curation and publishing, and many of them are more powerful, but smaller businesses that need help with both the appearance of their page and the scheduling of their content, could find this to be a good entry point for extra Facebook power.
12. PikWizard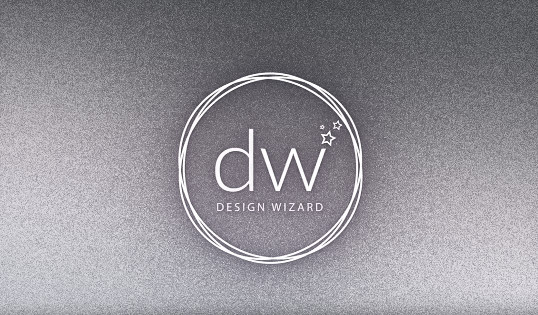 Sister app to Design Wizard, PikWizard is a stock image library full of high-quality images that can be downloaded completely free of charge. The platform is particularly interesting thanks to its "most popular" categories, which offer you a variety of images that you would be unlikely to find just by searching by keyword alone. These images will allow you to avoid using the "typical" stock images and keep things fresher and more interesting for your Facebook audience. Trust us – if you've spent any time looking at Facebook Ads, you'll know exactly what we mean!
13. Facebook Business Manager
Don't forget that you don't have to stray too far from the platform itself to find more useful tools for Facebook. The giant has a suite of free tools designed to help businesses (specifically ad-paying businesses) to see better results from their campaigns and pages.
Facebook Business Manager allows businesses a separate platform to manage their business pages, ads accounts and anything else connected to their Facebook account that they don't want to share the login to or have to mix personal and business aspects. It's completely free and provides an all-in-one (but not very attractive) interface from which you can manage the various aspects of an account, including permissions, ad spend, and multiple pages. If you manage more than one Facebook page for a business, using Facebook Business Manager is a no-brainer.
Competitions and Chatbots
14. Heyo
If you've spent any time looking into Facebook marketing, you're sure to have spent some time thinking about running a sweepstake, giveaway, or competition. They are catnip for engagement because, well, humans are suckers for free stuff, and they can build a mailing list, increase follower numbers, and build groups faster than many other marketing initiatives. The only problem? They are really complicated to hold on Facebook – the platform has dozens of rules about how giveaways look, operate, and interact with users.
That's where tools like Heyo step in, providing a user-friendly and (and this is the key point) Facebook-compliant interface from which to hold contests, sweepstakes, quizzes marketing, and polls. Simply create the giveaway in the tool and Heyo connects it to your brand on Facebook, neatly sidestepping all the frustration. There is a free trial and various pricing plans, and you won't need any coding experience to set up a campaign. Alternatives include PromoRepublic, Trisocial, and Pagemodo (above).
15. Chatfuel
Moving into more specialist tools for Facebook, if you've ever thought that a chatbot for Facebook Messenger is the way to go, Chatfuel is a tool you should definitely check out. Facebook Messenger Marketing is the hot marketing topic for 2019. If done correctly, it can be of huge benefit to your business (and, if done wrong, a major reputation killer).
Many businesses are put off because making a chatbot, which can take care of much of the work that you have to put into Messenger to make it a valid customer service tool, seems technical and complicated. That's not always so and tools like Chatfuel show you how. With zero coding experience, you can have a chatbot up and running in record time. The interface is user-friendly, and you'll find making a chatbot to be similar in difficulty to setting up a new account on any other marketing tool. Hop over to the Chatfuel website to request a demo and see some of the major, major brands that currently use the tool. Alternatives include MobileMonkey and BotPenguin.
Other tools for Facebook
16. Sendible
If any of you reading this manage Facebook for a client, you'll be interested in Sendible, a tool designed for agencies that collaborate with clients. Not only does it allow you to collaborate more easily (approving and assigning content, and communicating with clients about that content), but it also allows you to create beautiful reports so you can see exactly how your account management is progressing, and show your clients exactly what wonderful things you're doing for their brand.
In many respects, Sendible belongs up in the social media management tools section – it provides many of the same features – but it's particularly strong and focused on people who manage social media for clients. It also offers white labelling, so you can adopt the power of the tool as you own, and your clients will never know the difference!
17. SumoShare
In many ways, SumoShare is a shrimp compared to some of the giants we've already looked at, but it's still worth checking out. It provides really engaging follow buttons to replace the default buttons or icons that might appear on your website or blog. Sometimes, the key to getting more followers and fans on Facebook doesn't start with the Facebook page itself – it starts with wherever that audience has first come into contact with your brand.
SumoShare's buttons look much better than most defaults, and have added powers of analysis and reporting that will let you know just what impact they're having and how many people are successfully moving from your blog to your Facebook page. Since SumoShare's main purpose is to get your content seen everywhere, it is available for and integrates with an incredible variety of platforms and services. You barely need any tech experience to set it up, and with a 20% increase in social traffic up for grabs, it shouldn't be too hard to summon up what skills you do need!
18. Driftrock
If you use your Facebook page for lead generation, then you'll be interested in Driftrock, and tools like it, like Hatchbuck and Insightly. This particular generation of tools provides a single platform to manage all of the leads that stem from Facebook Ads campaigns. It's cool because it automatically collects, sorts, and classifies leads, without you having to do any time-consuming uploading or qualifying.
Tools like Driftrock take in leads from various sources, not just Facebook, as well as hooking up your existing CRM and Google Analytics. The work involved in collecting leads from ads campaigns, ensuring the data is valid, cross-referencing with your existing leads and lead management program, following up, and then analyzing performance and making necessary changes is huge, and shouldn't be underestimated. Solutions like Driftrock aren't cheap, but with the potential workload they could save you, it's understandable why.
19. Likealyzer
If you just cannot get your Facebook page to act like the engagement-grabbing magnet you know it can be, a tool like Likealyzer might be what you need. This app focuses all its attention on helping you increase your Facebook page's performance, by giving it a grade out of 100 that you can work on to improve over time..
It comes up with this qualification by analyzing over 70 signals that it gleans from industry benchmarks, top-performing pages, and their own indicators, and provides you with recommendations and advice about how to get better. Finally, it offers reporting facilities, so you can see (and show everyone else) just how well you're evolving.
20. Selz
Selz is a Facebook e-commerce solution. Other apps in the space include Shopify and WooCommerce. Facebook also has a built-in ecommerce platform that's happily used by thousands, but if you want to sell on Facebook and other platforms, then you're going to need to look further for your solution.
Interestingly, Selz and Shopify both offer extensive selling options, but both also require various add-ons and extensions to do so. You'll have to examine the options closely to see exactly which suits your needs more closely and which will help you do what you need to do with more ease. If you need a more advanced solution that allows you to sell on Facebook, a custom website, and a physical store (at the same time), you definitely should pick Shopify over Selz. For example, the Shopify Enterprise plan gives you access to the 'Flow' tool helpful in automating tedious tasks. One area where Selz does have a positive going for it, however, is price – it's a more economical app than giant competitor Shopify.
21. Buzzsumo
Buzzsumo is a powerful and laser-focused tool that allows you to find key influencers and viral content in your space. It's not something that everyone needs, but marketers with experience can use it to really level-up their content once they have a basic grasp of what works well for their brand.
The tool has a specific Facebook Analyzer, which analyzes all of Facebook (a job I wouldn't wish on my worst enemy!), to discover how content topic areas of interest to your business perform. The tool gives you its recommendations, you add them to your feed or use them to inspire your new content, and (in theory) see your page take off! Some of the biggest names in content marketing swear by it, so it could be worth a try.
22. AdEspresso
Focusing on the all-important Ads, AdEspresso is a Hootsuite-owned platform entirely dedicated to running successful ads on Facebook. It provides an all-in-one interface for creating, analyzing, and optimizing your ad campaigns, all while remaining Facebook-compliant and having access to boatloads of educational material and even coaching.
There are different levels of subscription available and, as you might expect, it's not particularly cheap. That said, when you think of the riches a successful Facebook Ads campaign can bring, you might decide that it's worth the cost. Not in the market for such high-level ads help? Pay AdEspresso a visit anyway – their blog and Facebook Ads Academy are a (totally free) goldmine for any Facebook marketer.
23. Qwaya
Qwaya is another tool that will help you get greater control of your Facebook ads. This one focuses exclusively on Facebook, so if the platform features heavily in your campaigns, it will suit you nicely. It's a clean app with a simple interface, which is much appreciated when you're dealing with a complex platform like Facebook Ads. It also has flat pricing, which will seem high if you're a small company, but very reasonable if you're a bit larger.
One of Qwaya's most interesting features is its automation. If you have multiple ads running, it will allow you to set up rules for ads and sets of ads that will keep them nicely rotated, fresh, and in-budget. It will cut down on gruntwork and make a lucky member of your marketing team's life much easier!
24. Facebook Creative Hub Tool
A free tool from the Facebook stable, Facebook Creative Hub Tool serves a very important purpose – it provides a mockup facility for ads. As you likely are already aware, there are two distinct but equally important aspects to running ads on Facebook.
Firstly, marketers strive to make sure the ad fulfills its purpose, engages customers, and shows returns in the target market. Secondly, people also need to ensure that the ads meet Facebook's requirements which, depending on your market, can be many and varied. This mockup tool allows you to plan out ads and ad campaigns that work for both Facebook and your brand. Using Facebook Creative Hub Tool is free and you don't have to proceed to a live ad, which makes it a valuable space in which to brainstorm and experiment.
Summing up
These 25 fantastic tools that will take any account, from wantrepreneur to megacorp, to greater heights on Facebook.
Remember, not all businesses will need all these tools, and nor should they want to. Tools won't save you, they'll simply give you a little edge. You still need to make sure your Facebook marketing strategy is rock solid and working in perfect harmony with your brand's other social media assets, blog, content marketing, and website. If the strategy is not in place, a tool won't have the impact you're looking for. In some cases, it can even do harm.
How so? Think about it like putting rollerblades on a toddler. Give rollerblades to someone totally in charge of their feet, and they'll fly. Give them to someone who has problems simply standing up, and it's a recipe for disaster! The same applies to your Facebook tools – make sure you're ready for the big league before you propel yourself there. For more social media tips, read our 'Creative Ideas to Increase Sales' e-book.
A little extra help, applied at the right time, can do wonders. Even though Facebook's not the platform of the moment, there's life in the old dog yet!

Niamh
Niamh is a veteran writer and content strategist. Originally a translator, she decided she needed fewer dictionaries and more SEO, so moved to Barcelona to break into content and marketing. Now freelance, when she's not working she likes to bake cakes, run, and do obstacle course races (the first one providing energy for the other two).