YouTubers are going from strength to strength
Wondering how to become a YouTuber? Got a great idea but just need to get your ducks in a row? This blog will show you step-by-step how to become a YouTuber.
​YouTube's popularity continues to grow, the reputation of its content creators grows with it. In August 2018, the status of its top stars reached a new high when KSI and Logan Paul faced off in a boxing match that generated around $13 million in pay-per-view revenue.
KSI built up his following through in-game commentary on the FIFA video game series, while Logan Paul started out posting sketches on Vine. Their incredible rise from such humble beginnings shows just how influential YouTube can be as a platform.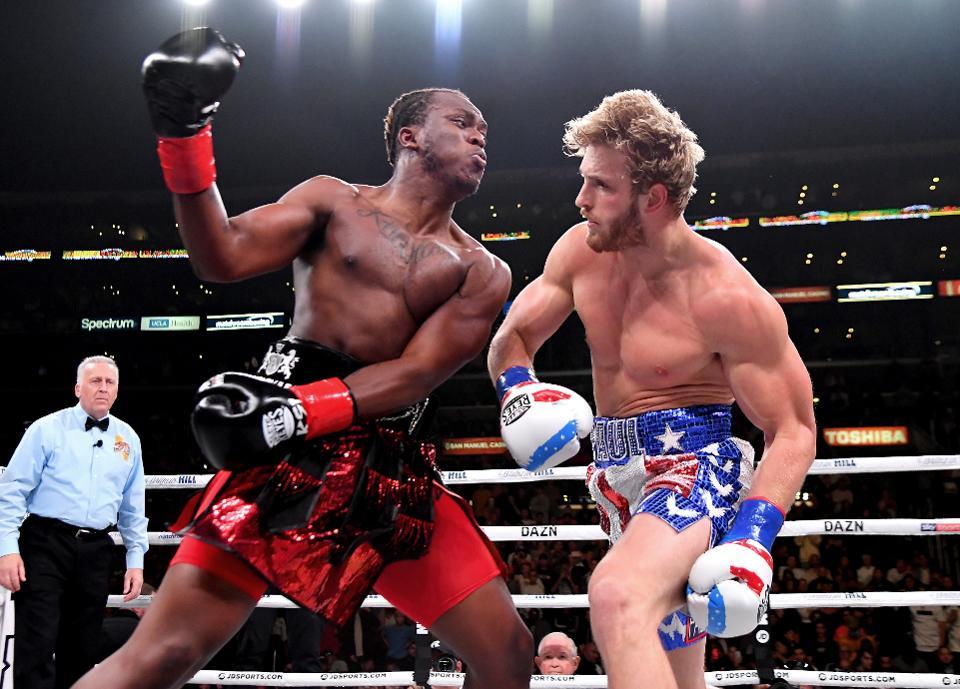 Anyone can become a top YouTuber
Starting your own channel from scratch and growing it into something special isn't just a pipe dream. Many YouTubers have done it and more will do it again in the future. One of those YouTubers could be you.
We've created an in-depth guide on how to become a YouTuber. If you follow these steps closely, you might even find yourself in a pay-per-view boxing match somewhere down the line!
How to Become a YouTuber:
Rome wasn't built in a day, and unless you create some seriously viral content for Youtube, becoming a successful Youtuber and making money from, can take time.
Follow these 14 steps to give yourself the best chance of becoming a successful Youtuber.
Follow your passion
Develop personal branding
Choose your target audience
Create a channel that stands out
Plan your content
Pick your camera angles
Practice good SEO
Post consistently
Invest in your recording equipment
Communicate with viewers
Learn from YouTube analytics
Promote your channel on other platforms
Keep up to date with trends
Monetise your channel
1. Follow your passion
If there's one thing that all of the top YouTubers have in common, it's their passion for what they do. YouTubers, by their very nature, love creating great content and sharing it with their fans. The content is engaging, so the fans stick around for the long haul.
However, it's almost impossible to create a really engaging video without having a genuine passion for what you're doing. If you pretend to be interested, it won't be long before you get called out in the comments section! Passion is infectious. That's why even potentially boring topics can prove to be extremely successful on YouTube.
Take Andy Phillip for example. Woodturning might not be the most exciting subject for a YouTube channel, but Andy's videos are fascinating to watch. His passion, skill and dedication ensure that viewers watch his content in their droves.
There's no reason why you can't do the same. If you choose to create a YouTube channel based on something you are really enthusiastic about, your passion for it will shine through. It's probably something you won't even need to think about too much.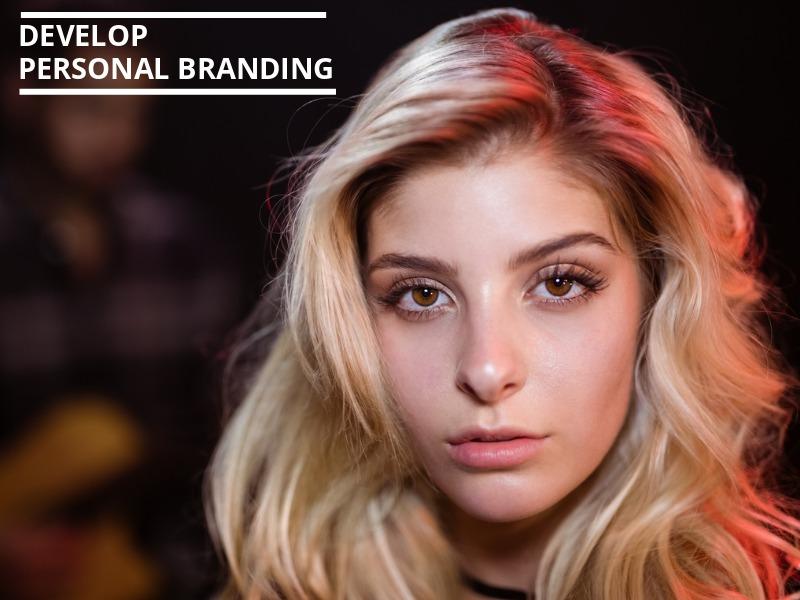 2. Develop personal branding
Once you've decided what you want to create videos about, start thinking of how you can develop personal branding around that. Look for a unique selling point that's related to the niche you've chosen and start owning it.
As you create more videos, you will have the opportunity to build your reputation around that unique aspect of your channel. If you're going to make it on YouTube, you need to have something that sets you apart from the thousands of other content creators on the platform. A great agency to work with when it comes to YouTube management is SH1FT's YouTube ad agency.
Take your subject and approach it from a new angle. For example, you could explain complex information in layman's terms, turn serious topics into something more light-hearted, go into extreme detail to provide the most valuable content or put an alternative spin on a piece of music.
These themes are just some of the many ways that you can come up with fresh ideas for your channel. The angle you take will be entirely dependent on the topics you create your videos around, but there will always be an alternative way to tell your stories if you look hard enough.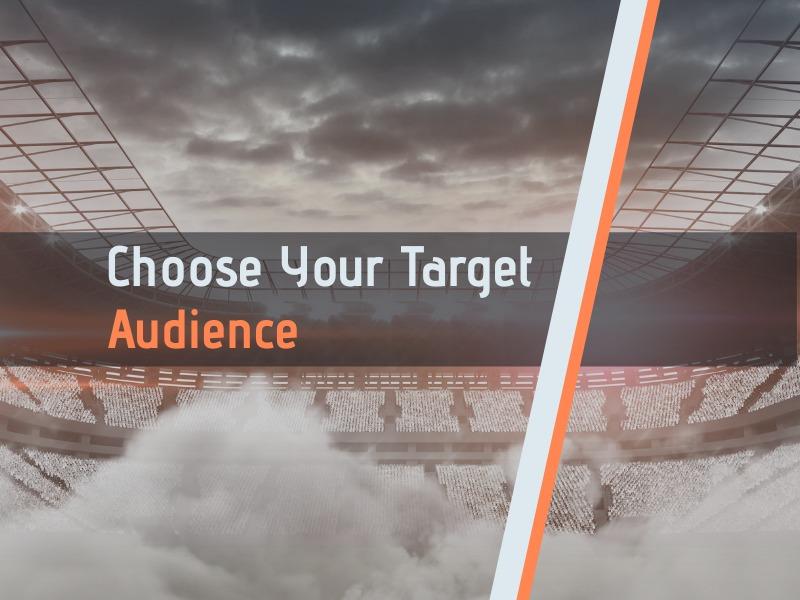 3. Choose your target audience
The sheer size of YouTube means that you'll get a wide variety of users looking for all kinds of videos. Trying to decide who your target audience will be might seem daunting, but you should look at it as an opportunity.
Just like you would if you were running an ad campaign, consider which demographic group your content would be most suited to. Think about factors like age, gender, and occupation when making your decision.
It's often best to target an audience that's the same age and gender as you, as it's easier to relate to them. Ask your friends what they'd be interested in watching and their answers could give you an insight into what your peers would like.
Some of the most popular categories on YouTube include gaming, travel, health and fitness, sport, music, beauty, science, food and kids videos. Despite the amount of content that already exists in these areas, there is always room for something new.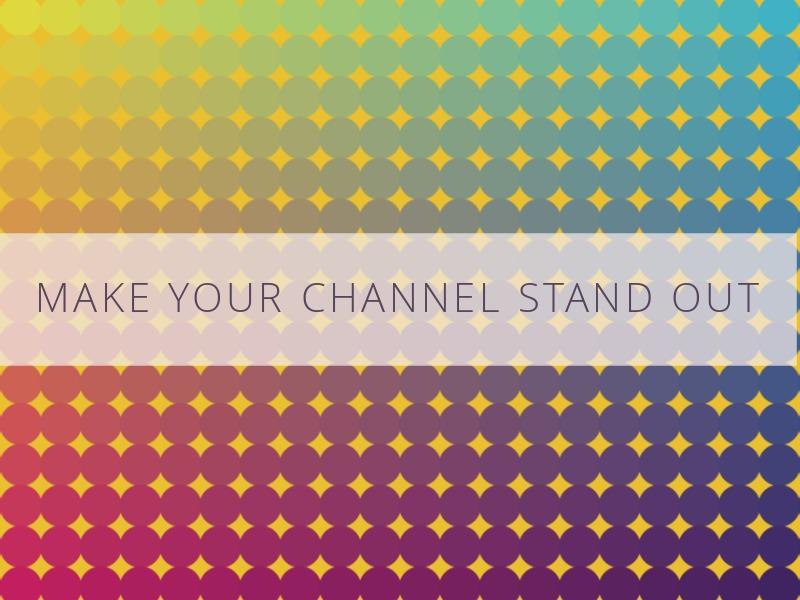 4. Create a channel that stands out
If you want to be a YouTuber that's taken seriously, you need to have the full package! That's why it's crucial to have a channel that stands out. People won't be impressed if they click on your channel's page and it looks dull and uninspiring.
Brighten things up with some high-quality YouTube channel art. You could make a personalized banner that will give visitors some more info about who you are and what you do. If you catch their eye here, you'll have a better chance of getting another subscription.
With Design Wizard, you can customize templates to create unique designs. You could add an image to your design to show people what you look like. Putting a face to your channel makes it more likely that a visitor will remember you.
The thumbnails on your YouTube videos make a huge difference to the clicks your videos get. If you have a visually appealing, relevant thumbnail you are guaranteed to get more views on a video. A high-quality YouTube profile picture is also hugely important. Without one, your channel will look amateurish and will turn off potential subscribers.
Also, consider your music selection as people will resonate with the music you use on your videos. Music within a video can help set the tone for how you want your viewers to feel. Just make sure you use non-copyrighted music so YouTube doesn't block your video.
Use catchy modern music to make your channel stand out. Here are 20 free royalty free music tracks and effects to get you started.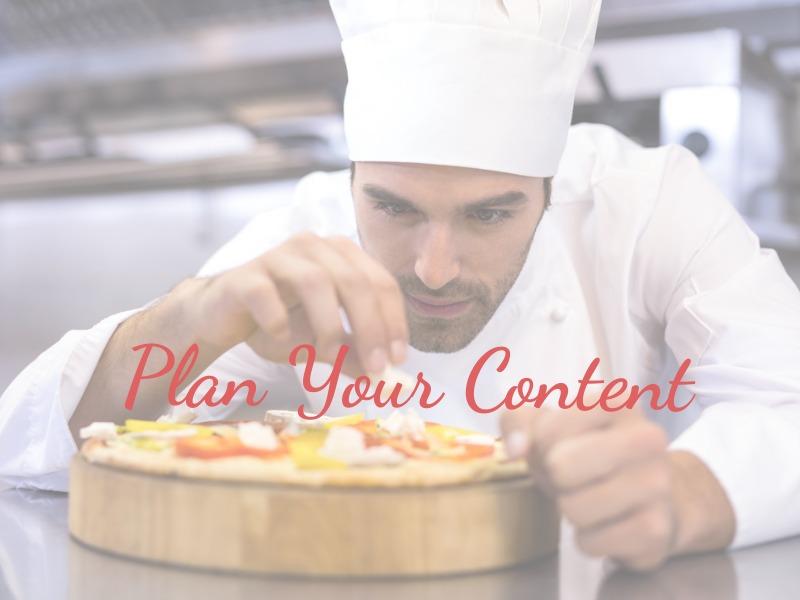 5. Plan your content
Before you start recording your videos, think about what your content will look like in 1 week's time, in 1 month's time, and in 1 year's time. You should know the direction you want to take your channel in and create videos that are in sync with that.
A video series is a fantastic way of making engaging content. You can potentially create a great story that leaves them wanting to come back for more. If a video becomes somewhat successful, jump on its success and make a series around it.
Look at what other channels that get views are doing and try to learn what you can from them. It's not advisable to flat out copy them, but there are lots of popular ideas out there that any YouTube can try.
If you've already chosen the niche you want to pursue, it will make it easier to decide what your content is going to be. For example, if you're going down the beauty route, you may be interested in doing makeup tutorials, product reviews, makeup challenges, and skincare routine videos. On the other hand, a gaming channel typically has content like gameplay streaming, walkthroughs, reviews and predictions.
6. Pick your filming style
If you study the videos of YouTubers that get lots of views, you'll notice that they tend to stick to certain styles of filming. This helps them to create a consistent visual that becomes familiar to their audience over time.
Face-to-camera videos are one of the most popular filming methods for YouTubers. It lets audiences know who you are and gives you a great chance to express your opinions. Combine this with some slick editing and entertaining graphics and you will have the foundation for a solid YouTube video format.
Popular YouTuber ChrisMD usually starts his videos with face-to-camera shots of him talking in his swivel chair, and this is something that you can easily replicate. Irish gaming YouTuber jacksepticeye will often start his videos with his trademark greeting, "top of the mornin to ya".
With over 100 million subscribers, PewDiePie is one of the biggest YouTubers there is. In most of his videos, you'll see him sitting in his gaming chair with headphones on in the left-bottom corner of the screen. This is what fans have come to expect from his videos and if he was to change things up too much it could be disconcerting.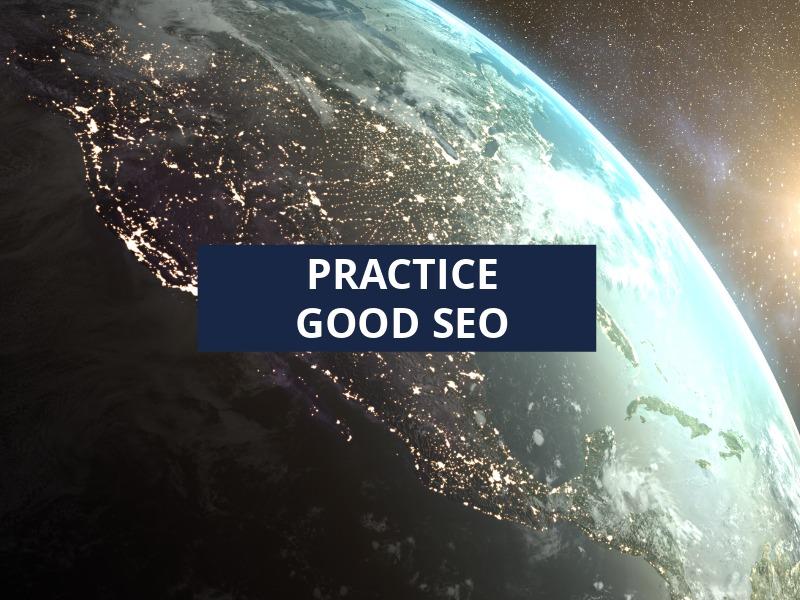 7. Practice good SEO
SEO is something that not everyone on YouTube will be doing, so it could be the secret weapon in your quest to become a top YouTuber. If you're not familiar with it, it stands for search engine optimization and refers to the methods by which content is optimized to rank higher when someone searches for it.
If you optimize your channels, videos, and playlists correctly, you'll have a much better chance of being found on YouTube. The search ranking algorithm on YouTube will take into account how well your content, titles and video description matches the search intent of a viewer. If your content isn't relevant, it won't rank.
The first thing you need to do is begin your keyword research. One of the best ways of doing this is looking at the search terms YouTube suggests when you type something into the search bar. This will give you an idea of popular terms that people are searching for. You should also use SEO tools like Ahrefs, SEMrush or Moz to get a more in-depth insight. If you are not clear about which tool is best for your SEO needs you can read a guide on Semrush and Similarweb comparisons by a well-known digital consultant.
Once you've found a suitable keyword for the content you intend to make, make sure to include it in your video's title and description. Your description should be between 200-300 words long and you should include your keyword about 3-4 times. If you can, mention the keyword in your video too. Use your keyword near the start of your video's title and keep the title as short and punchy as possible.
There are some additional factors that can greatly influence how your video does on YouTube. Long, engaging videos tend to do better on YouTube, due to the fact that YouTube wants viewers on their platform for as long as possible, so they will reward videos that keep them there. A video series can also be very effective at this. If your video gets lots of likes, shares, and comments, it will naturally become more visible.
Google also includes videos in the search results for certain keywords. Type your keyword into Google search and if there are video results, that means you can rank for it on Google too. If you can rank in a high-volume search result, you're likely to see a significant increase in traffic to your video.
8. Post Consistently
It will be impossible to sustain your viewership on YouTube if you don't post consistently. Many top YouTubers have certain videos that get more views than others, but that doesn't deter them from trying to replicate that success again. They know that they need to keep their channel updated to remain relevant.
Devise a posting schedule and stick to it, whether that's once a week, twice a week or three times a week. Make your schedule public so that your subscribers know when they can expect new content. You could mention when your next video is coming in the description of your latest video or in the video itself.
Thursdays and Fridays are the best days to post videos on YouTube, so try to make sure that you have something lined up for then. It can be a good idea to stockpile evergreen videos, ensuring you always have content lined up for your channel.
9. Invest in your recording equipment
Gone are the days when YouTubers could get away with grainy, poorly-shot footage and expect to be successful. If you mean business, you're going have to up the quality of your videos, and that means upping your expense too.
If you want to match the top channels in your niche, you'll have to get the right camera. Brands you should be looking at include Canon, Sony, GoPro, Panasonic and Olympus. Phone cameras will suffice for some videos, but they won't match the capabilities of a high-end vlogging camera.
The minimum video quality you should be filming in is HD (1080p) and 4K is definitely worth considering. As time goes on, more YouTubers will embrace 4K and lower resolution videos may be left behind.
You should choose the camera that best suits your style of filming. For short recordings on the move, a compact camera with image stabilization could be ideal, but for better production quality, a mirrorless or DSLR (Digital Single Lens Reflex) camera might be more suitable. In a DSLR camera, light that passes through the lens is reflected from a mirror to the viewfinder, but in a mirrorless camera, the light goes through the lens and straight to the sensor.
Mirrorless cameras are usually lighter and can be faster, but DSLRs are sturdier and have more battery life. In the future, you'll see more and more YouTubers gravitate towards mirrorless options.
Equipment is important, but only the perfect devices are not enough to make interesting videos. Even the top YouTubers take advantage of tools for editing raw video footage. This is a good way to activate your creative potential. Editing a creative video out of clips is one of the basic requirements of a talented YouTuber. Using editing programs also helps develop IT skills.
10. Communicate with viewers
YouTube comments aren't just there for people to argue with each other. They can also be a great place to talk with the people who are watching your videos. Look out for all types of comments and respond to them accordingly. If it's positive, like the comment and thank your fan, and if it's negative, acknowledge any feedback and see what you can improve on.
At the end of your videos, you could ask your fans for their thoughts. Regularly surveying your audience lets you know exactly what they want and makes sure that your channel stays relevant. If you want to make your relationship with your subscribers more personal, a Q&A could be a good idea. With YouTube's live feature, you can stream yourself answering questions from fans as they come in.
Comments are one of the most important factors for YouTube's search algorithm, so if you can use a really specific CTA to drive engagement in the comments, your video will have a better chance of getting views.

11. Learn from YouTube analytics
It was Albert Einstein who said that, "insanity is doing the same thing over and over and expecting a different result." Take heed of his wise words when it comes to your analytics. You need to pay attention to them and change your content if needs be. If you don't make changes when they're needed, you'll never improve your channel.
But it's also important that you're paying attention to the right metrics. Some of the most crucial ones will be watch time, audience retention, traffic sources, playback locations, devices and demographics.
You can use the stats you get from analytics to get an idea of what your strengths and weaknesses are. The 'absolute audience retention' section of analytics allows you to see exactly what parts of your video people watch the most. You can also see where they tend to drop off.
To get started, go to the YouTube Creator Studio and then head to the analytics dashboard. You can get valuable data on individual videos and your entire channel.
12. Promote your channel on other platforms
To give you a better chance of establishing yourself on YouTube, start promoting your channel on Facebook, Instagram, Twitter, TikTok, LinkedIn and Pinterest. All of these platforms are great for getting the word out about the type of content you create. If you have a significant following on some of these channels, you've already got an advantage.
Add links to your YouTube channel in the bios of your profiles and post teaser clips for upcoming videos to build anticipation. Maintaining a consistent presence on the social platforms that are most relevant to your niche will help to increase your credibility and may get your channel some additional traffic.
If you have the budget, paid social media advertising can work wonders. Instagram would be an ideal platform to use, as it's highly-visual in nature and therefore perfectly suited for video content. Make sure your branding is consistent with your YouTube channel, allowing you to meet the expectations of an audience that uses both platforms.
13. Keep up to date with trends
A good YouTuber doesn't get complacent when things are going well. They continue to look at what's trending on the platform and think up entertaining ways to put their own spin on it.
Make use of YouTube's 'Trending' section to see what the hottest videos are and see if you can react to one of them in some way. Trending videos are selected based on the views they get, the rate of growth in views, the origin of their views and the age of the video.
Analyse the keywords in trending videos and create content that's optimised for popular search terms relating to the keyword. One-off viral videos can provide great inspiration for new videos, but trends can be seasonal too. If you know when trends will come into play throughout the year, plan your content creation accordingly.
14. Monetise your channel
Last, but far from least, is monetising your YouTube channel. When you first start your channel, monetising it isn't something you should concern yourself with, but once it becomes more popular, you should turn your attention to it right away.
To start making money, you will need an engaged audience that consistently watches your videos. Only then can you apply to the YouTube partner programme, which allows creators to monetise their content. Eligibility for this programme requires that you are in good standing with YouTube, have 4000 public watch hours in the last 12 months and have at least 1000 subscribers.
Once you've made it in, you can start making money from ads. The types of ads are: display ads, overlay ads, sponsored cards, skippable video ads and non-skippable video ads. Display ads appear to the right of your video, above suggestions, while overlay ads are semi-transparent and appear on the lower part of your video. The other ads appear at various points before, during, and after your video.
Other ways you can make money on YouTube are by selling a product or service, affiliate marketing, crowdfunding, brand deals and promotions, channel memberships and Super Chats.
Get your camera and start creating!
Now that you know what it takes to become a top content creator on YouTube, it's time to put in the hard work.
It won't be an easy path, but if you follow the steps in this guide, you'll have a much better chance of being successful.
No matter what happens, make sure that you enjoy creating the videos you put out. YouTube is a place for entertainment, so it's important that you have fun too!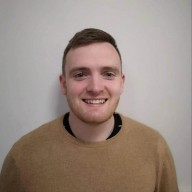 Michael Cole
​Michael Cole is a professional content writer. He has completed a BA in English and History and an MA in Journalism. Michael has extensive experience writing for both print and web and can turn his hand to any subject. His favourite one is free graphic design software. Especially he likes Background Remover by Design Wizard. ​