Learn how to become an influencer with our straightforward step-by-step guide. Find out what type of influencer you are to get started with a clear purpose and vision.
On the most basic level, all influencers are passionate people that create content around a certain topic. They're experts in their niche and have dedicated followers that are happy to engage with someone who's also enthusiastic about the same interests.
As soon as their expertise and dedicated following get noticed by brands, collaboration begins. Increased brand awareness, building customer loyalty, and boosting sales are the main goals for a business to enter a partnership with an influencer. In turn, influencers can build their own personal brand, make a living with the content they produce, and keep enjoying doing what they love.
At first glance, this makes choosing the life of an influencer sound easy enough, but there's more to it than just sending content about your hobby into the ether and waiting for it to take off. If you're serious about this lifestyle choice, explore our guide to get some insight into what's involved.
What Types of Influencers are There?
Purely based on follower count, there are nano, micro, macro, and mega influencers. When you're just starting, it's best to not look to your following, but focus on what you're passionate about and why you want to become an influencer. Your core purpose shouldn't be to increase your follower count but how you can provide valuable content by doing what you do best.
Based on the kind of content and activity rather than the number of people hitting the follow button, there's a different distinction for the types of influencers brands usually work with. There are celebrities, industry leaders, content creators, and micro-influencers.
Display Your Creative Work as a Content Creator
Although all influencers produce content, creatives are mostly associated with the term content creator. They're writers, graphic designers, artists, photographers, or any other craft out there that people pursue and are interested in. These creators build their community by sharing their work and finding supporters for it on social media.
Through posting frequently, sharing their creative process, and engaging with their fans, content creators naturally grow their following. Based on their body of work and their niche, brands get in touch to ask them to review art supplies, the latest camera gear, or other tools they'd use every day. This can be an incredibly authentic partnership if the content creator has already been using the products or services of the business that gets in touch with them.
Share Your Expertise as an Industry Leader
Industry leaders are experts in their sector or niche. They've acquired knowledge and a high level of experience on certain subjects. And have a body of work online to prove it. For example, they might have a weekly podcast or blog that clearly displays their expertise and which they sell on creator platforms such as Fanbase.
Their expertise might already be sought after as interviewees or keynote speakers, which further underlines that their opinion is highly valued in the community. This type of publicity and an engaged following on social media usually attracts brands looking for a collaboration.
Using Celebrity Power for Promotion
This type of influencer is the least available to most people. Celebrity influencers are famous for their day job, which can range from professional athletes to actors to celebrity chefs. Whatever their claim to fame, these influencers usually have a huge following before they're approached about a partnership.
Their celebrity status gives them easy access to TV commercials or large-scale marketing campaigns, as businesses build on their fame. An entire team of people with a strategy in place gets involved for a collaboration like this to cope with the huge audience that they're going to reach.
Show Your Passion as a Micro-Influencer
As a micro-influencer, you don't necessarily have to be an expert in the area you're talking about. The focus here is on working on what you're passionate about, showing that on social media, and having conversations about common interests with your highly engaged following.
Follower counts can range from 2,000 up to 50,000. Businesses seek out this type of influencer to target a specific niche rather than cover everyone who's potentially part of their audience. Micro-influencers often start out by posting regularly about their passion on their social media accounts and grow from there.
How to Become an Influencer
To become an influencer, you need to find like-minded people online that value your opinion. It's a lifestyle choice, as you put in the work to produce content and engage with your followers regularly.
Don't go into this with the goal of getting millions of followers and becoming famous, but be in it for the fun and enjoyment you get from doing what you love. Otherwise, you'll lose momentum fairly quickly.
Check out our step-by-step guide, if you're not quite sure how to get started:
Step 1: Pick Your Niche or Area of Expertise
Get pen and paper and freely brainstorm about your interests, what you're good at, and what you want to learn more about. Just let it all flow onto the page without thinking ahead of how you'd pull these off as your niche as a future influencer.
Narrow down your list by asking yourself a few questions:
Can I imagine working on this topic every day and not getting tired of it?
Do I know enough about it?
Will I be able to create content about this topic or niche regularly?
What do I need to get started?
Pick a few topics that you feel comfortable with. Dive deeper and do some research to find out whether there's any interest or a market for it. Explore who your target audience is. This will become increasingly important as you navigate your new influencer lifestyle.
Step 2: Select Your Main Channel or Platform
Once you've picked your topic, dig deeper into your research and find out where your target audience hangs out online. Audience research can give you insights into which social media channels you should promote your work on. For example, many people that are interested in beauty would be very active on Instagram. If you're a beauty and fashion YouTuber be sure to promote your videos via stories on Insta to get more engagement.
You also want to be comfortable with the channels you select for your content. Consider which type of content suits what you want to achieve best. Select your main platform by thinking about what your goals are in the long run. Tie it back to your audience to make sure your words get heard.
Take a look at which channels are currently popular in your industry to give you a boost at the start. Find out about social media trends to work with the latest knowledge about new features that you can use to your advantage.
Step 3: Optimize Your Social Media Profile
Social media is THE platform to build your personal brand. It all starts with your social media handles. Ensure you use your name or unique influencer title and stay as consistent as possible across channels. This way, your followers can find you easily on all their socials.
Make sure you know how to set up your profile as an influencer before you get started. Each network has its own type of setup to give you the ability to grow your personal brand. For example, on Instagram, you can set up a Creator Profile that includes features like Insights, Branded Content Tools, and Saved Replies. This is more than you can get on a regular private account.
Use a high-quality profile photo or your logo and write a compelling bio or about section for your online profile. Make sure to point out what's unique about you and why you do what you do. On most social media platforms you're restricted to a certain word count in this section. Also, your followers will most likely only quickly scan your bio. Anyone who wants to find out more should be able to do so via a link to your website.
This is also crucial for brands that want to contact you in the future. Make it as easy as possible to get in contact with you about a collaboration by including the best way to get in touch. On platforms like Instagram where you have hardly any space to include all the information you might want to, use link shortening tools like TinyURL or tools to include multiple links like linktr.ee.
Step 4: Create Content and Build Your Audience
This step should be the most fun part and the main reason why you want to become an influencer in the first place. Creating content is the number one way to drive engagement and grow your audience.
Do what you do best and offer advice, entertain, or display your creative work through the medium that best suits you and your audience. Promote it all on social media and engage with your followers in the conversations that your content provokes.
Your content is what you build your personal brand on and why your audience decides to click the follow button. Next to letting your passion shine through naturally, always think about how you can make it more valuable for them.
Step 5: Collaborate with Brands or Fellow Influencers
When you get to the collaboration stage, it's time to put on your professional hat. When you're contacted by a brand, make it easy for them to get a quick overview of all your activities. Always include links to all your social media handles no matter which platform they contacted you on. Prepare a general reply that explains your expectations that you can tweak if necessary.
But before you even reply, you want to make sure you're a good fit with the products or services that you're going to promote. Check out the websites and socials of the businesses to find out more. Think about how this would resonate with your community. You only want to recommend what you truly believe will be beneficial to your followers.
If you like what you see, be sure to highlight how it fits with your personal brand, what you can bring to the table, and the kind of content you'd be providing. This way, you can get a conversation around more details and a potential contract going.
If you've been in the influencer space for a while or have followed other influencers for years, consider a collaboration that would be mutually beneficial. Don't be shy and ask your favorite people if there's any way you could collaborate.
That can range from interviewing each other on both of your podcasts to doing a YouTube video together or challenging each other to the latest viral challenge on social media. If you can also get a brand interested to join in the fun, even better!
Step 6: Stay True to Yourself and Your Personal Brand
As you're setting up your socials and producing content, you automatically start developing your personal brand. You'll be using certain color schemes, your unique voice when writing social media posts, or creating your YouTube intro and outro. These are all aspects of your personal brand that shows what you stand for and who you are as an influencer.
Once you've done a few collaborations and figured out what you want from your work as an influencer, your personal brand will manifest itself. It's good to take a step back at this stage and write down what you think your personal brand is and who you truly are as a person.
This way, you can make sure you stay true to yourself and avoid collaborations that are out of character and result in alienating your audience. Your followers trust and are interested in the authentic you that they relate to. It's not sustainable to try being someone completely different for your followers.
Many dream of quick internet fame but that's not what an influencer is. It can take years of dedication for your work to be recognized by brands.
Choose a niche you're passionate about to build your authentic personal brand and grow your following. Only if you create what you love will you be able to make this a sustainable lifestyle. You'll be on a fun path rather than a long winding road towards fame that might never happen.
You also need some expertise on how to optimize your social media to get the word out there and advertise yourself as a good candidate for collaboration. Display your work on your socials. This makes it easy for brands to judge whether you're a good fit for them.
Always check whether they suit you and your community too before you reply to an offer. Don't forget to stay true to yourself to build your authentic personal brand and enjoy your influencer lifestyle.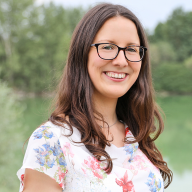 Elisabeth Strasser
​
Lizzie is a professional Content Writer. She's been passionate about SEO and content marketing ever since a life-changing internship at a digital marketing agency while completing her BA in English and American Studies.

Having graduated with a Professional Writing MA with distinction, Lizzie set out to gain her copywriting and digital marketing experience in Cork City.

An Austrian with a love for Ireland, Lizzie loves exploring Irish folklore and storytelling. Her favourite DW tools are:
Youtube Outro Maker
and
Add Logo to Video
tools.
​