Discover how you can get more subscribers
Creating a YouTube channel is one thing, but learning how to promote your YouTube channel is crucial to being successful on the platform.
The last thing you want is for no one to see your videos after all the hard work you've put into making them.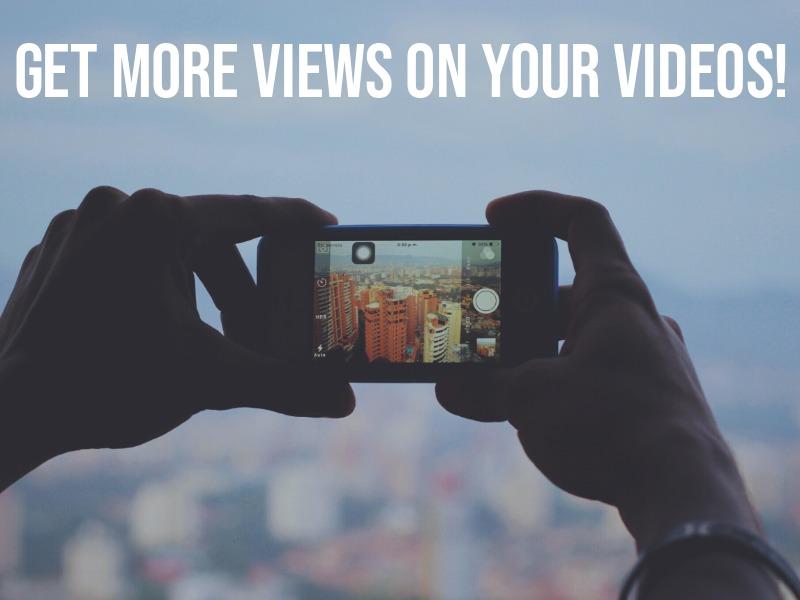 Discover how you can get more subscribers
Creating a YouTube channel is one thing, but learning how to promote your YouTube channel is crucial to being successful on the platform.
The last thing you want is for no one to see your videos after all the hard work you've put into making them.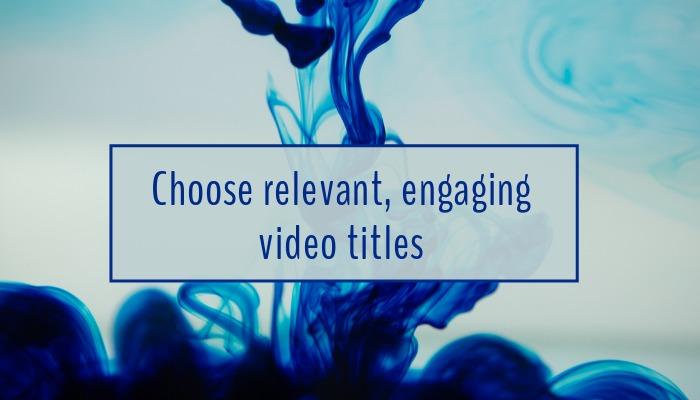 Choose relevant, engaging video titles
The title of your videos are hugely important in determining how many views they get.
If you have a short, snappy and relevant title, your video will pick up views more easily. However, if your title is long and irrelevant, viewers will not want to click on it.
Your title should elicit a response from a viewer that makes them want to click on the video. Clickbait titles can sometimes be effective, but it's not something that you want your channel to be associated with and it can end up doing more harm than good. Focus on how your video can benefit people instead.
The keyword of your video, which is the term people will use to search for content, should ideally be at the start of the title or near it. This ensures that viewers won't glance over your video.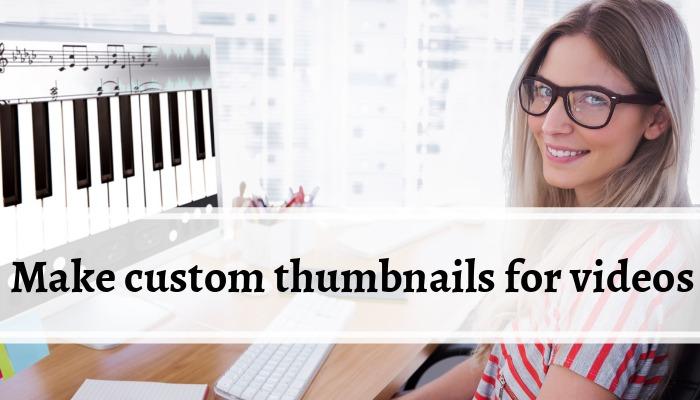 Make custom thumbnails for videos
An engaging video thumbnail works in tandem with a punchy title to attract viewers to your videos.
A bright, high-quality image that's relevant to the topic you've chosen is much more likely to get clicks than the default thumbnail that YouTube selects when you upload the video.
Images should have contrasting colours to maximise their visual draw. If you're using text, include persuasive language that will attract a viewer to your video and channel.

Design Wizard has a unique selection of YouTube video thumbnail templates that you can personalise and use on your videos.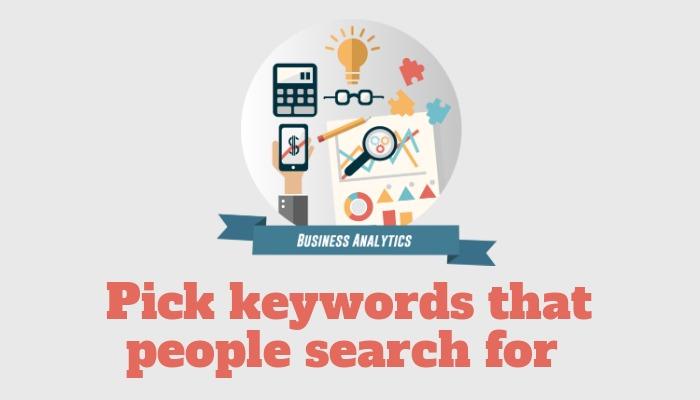 Pick keywords that people search for
If you choose the right keyword for your video, it will have a better chance of ranking on Google, and therefore being found by the right viewers.
Use a tool like Google Ads to find the search volume for certain keywords on Google. Then use an SEO tool like Ahrefs to find out how difficult it will be to rank for those keywords. If your chosen keyword has high search volume and low difficulty, then you're onto a winner.
Google's search engine results pages (SERPs) will give you lots of valuable information on a keyword too. Look out for whether the top results are text-based or videos. Results that prioritise videos are the ones which you should pursue.
To find keywords that are popular in YouTube's own search engine, type your idea into the search bar and see what related suggestions come up.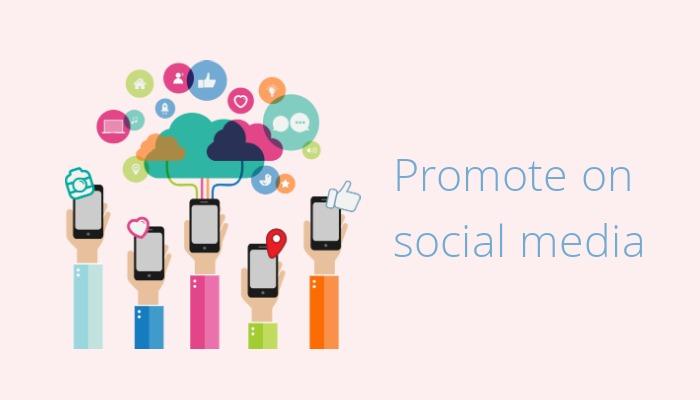 Promote on social media
Cross-promoting your YouTube channel on other social media platforms is a great way of getting more eyes on your videos. Use popular platforms like Facebook, Instagram, Snapchat, Twitter and Pinterest to spread the message.
This gives you the opportunity to post about your channel in new ways, but you should always stay consistent with your channel's tone and appearance.
You could use the thumbnail of a video when sharing a post or a short teaser clip to entice people to visit your channel.
It can be hard to promote your videos on every platform, so stick with the ones that you are most active on.
Promote on your blog
If you have your own blog, or want to start one, it can be the ideal way to promote your YouTube channel on a regular basis.
Embed videos in your posts to make them more engaging and get more viewers for your videos.
If a blog post is doing well, you could create videos around that topic and look to jump on the coattails of its success.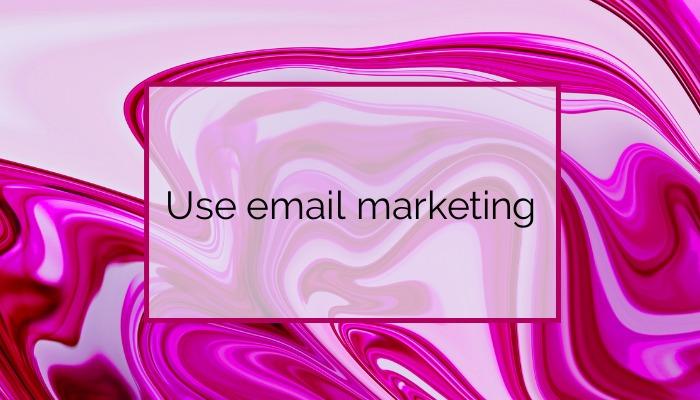 Use email marketing
To build up an email list, gather the emails of your YouTube subscribers. Then contact them regularly when you upload new videos.
If subscribers are interested in what your channel has to offer, they'll visit your channel through these emails and add more views to your videos.
You can use emails to promote older videos too at certain times of the year when they may be more relevant.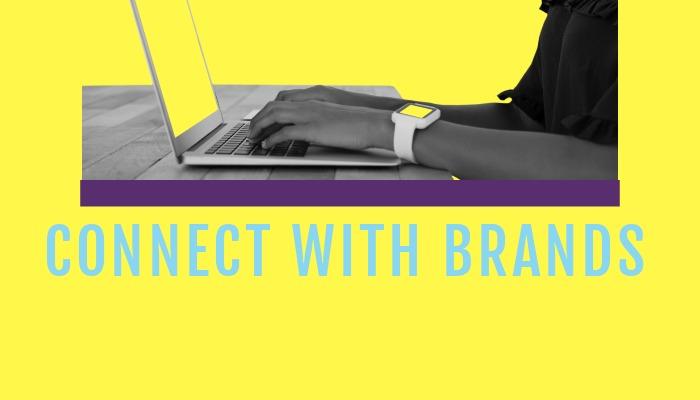 Connect with brands
While brands might not be interested in your channel now, that may change as your channel grows.
If you've built up a sufficient audience, you could get in touch with a brand that may be interested in featuring in your videos.
Make sure you choose a brand that's relevant to your target audience or the partnership will fall flat on its face.
If you're a business, connecting with other brands on YouTube can be extremely beneficial for both parties.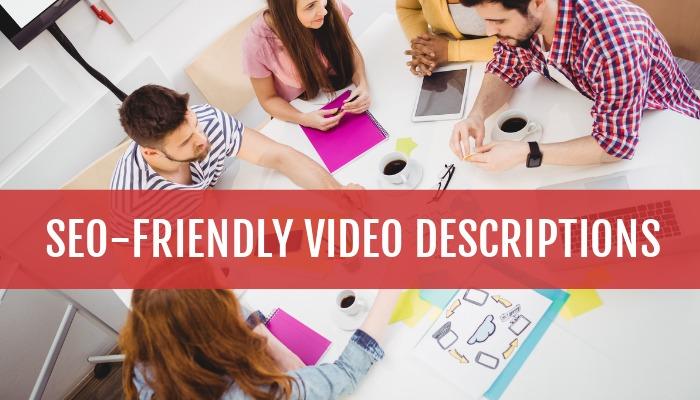 SEO-friendly video descriptions
Even though not everyone might read them, video descriptions play a role in how well your video does in search results.
An inaccurate video description that's too short or long can have a detrimental effect on your video's success. The optimum length for a YouTube description is around 200-300 words.
Make sure to use your chosen keyword a few times in the description, as this will make it more likely to be found when that keyword is searched.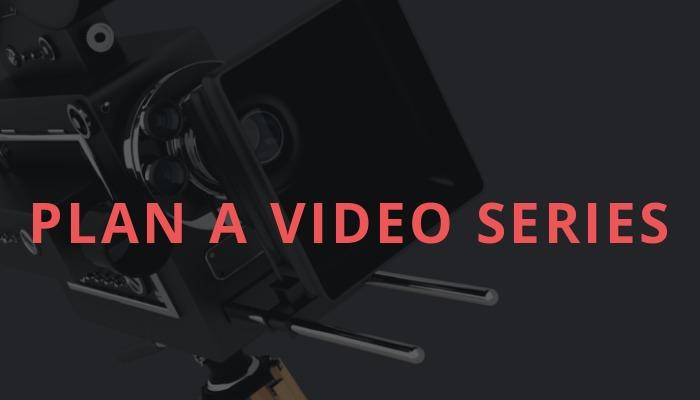 Plan a video series
A video series provides a fantastic way to retain viewers and keep them interested in your channel.
Plan out the story you want to share and start creating videos that follow on from each other.
A series could be anything from a few videos to a consistent theme that carries on as your channel progresses.
At the end of each video in a series, speak about what you plan to do next and give teasers to your viewers that will make them want to come back.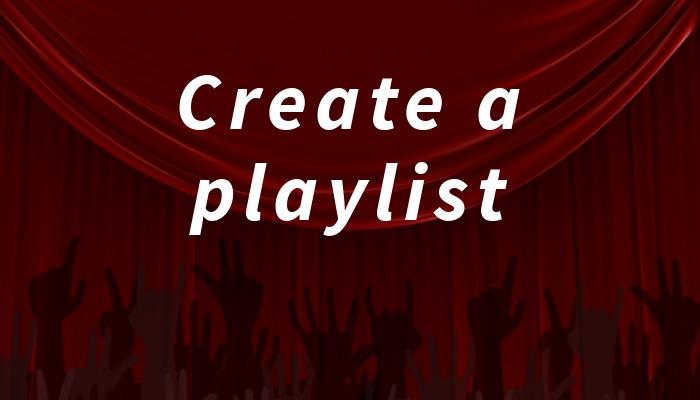 Create a playlist
Playlists are one of the number one methods YouTubers use to boost engagement on their videos.
Once one video finishes, another starts right away, making it more likely that viewers will hang around for longer.
YouTube's algorithm is a big fan of this too, and videos that drive longer viewing times will be favoured in search results.
Create YouTube video thumbnails that give your playlists a consistent look and makes them more appealing for viewers.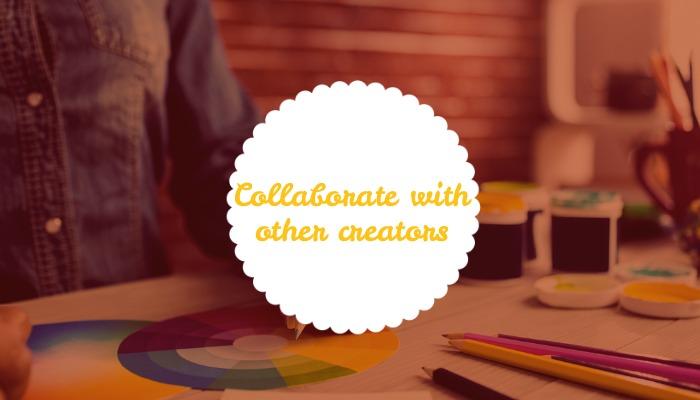 Collaborate with other creators
If there's a possibility of collaborating with other YouTubers, go ahead and do it. It's much easier to become successful with some help and advice than just going it alone.
Look out for YouTube channels that create similar content and have lookalike audiences and reach out to them.
Maybe you could film a video together or make a guest appearance on their video. There are tons of options out there for YouTubers who want to collaborate and grow their respective fanbases.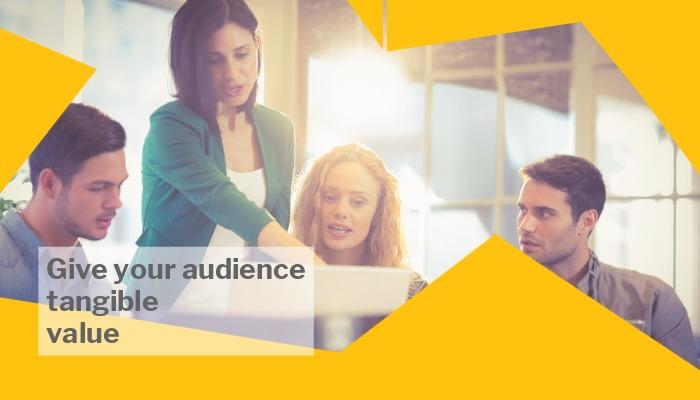 Give your audience tangible value
Providing value is often something that's overlooked on YouTube, but the best channels know exactly how important it is.
If you are able to give viewers consistent value with your videos, they will subscribe and want to watch more of them.
Show your viewers how to do certain things or break down subjects for them and they will be thankful for the insight that you have shared.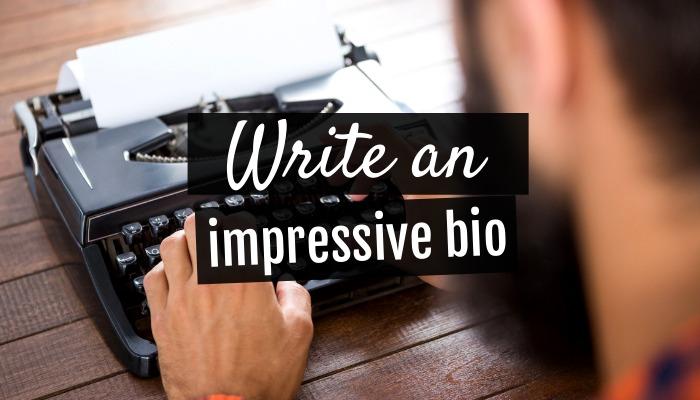 Write an impressive bio
A good bio will help sell your channel to anyone who happens to read it. A bio can also be used as promo text on other sites or your blog.
Be very descriptive of what your channel is about and emphasise the appeal of watching your videos. If you have any qualifications that validates your authority on a subject, include it here. If it suits your channel, you could also add your upload schedule to this section.
An about section doesn't just appear on your channel, it can also be found in YouTube search results. Use keywords that you want to rank for early on in your bio and pepper them in throughout.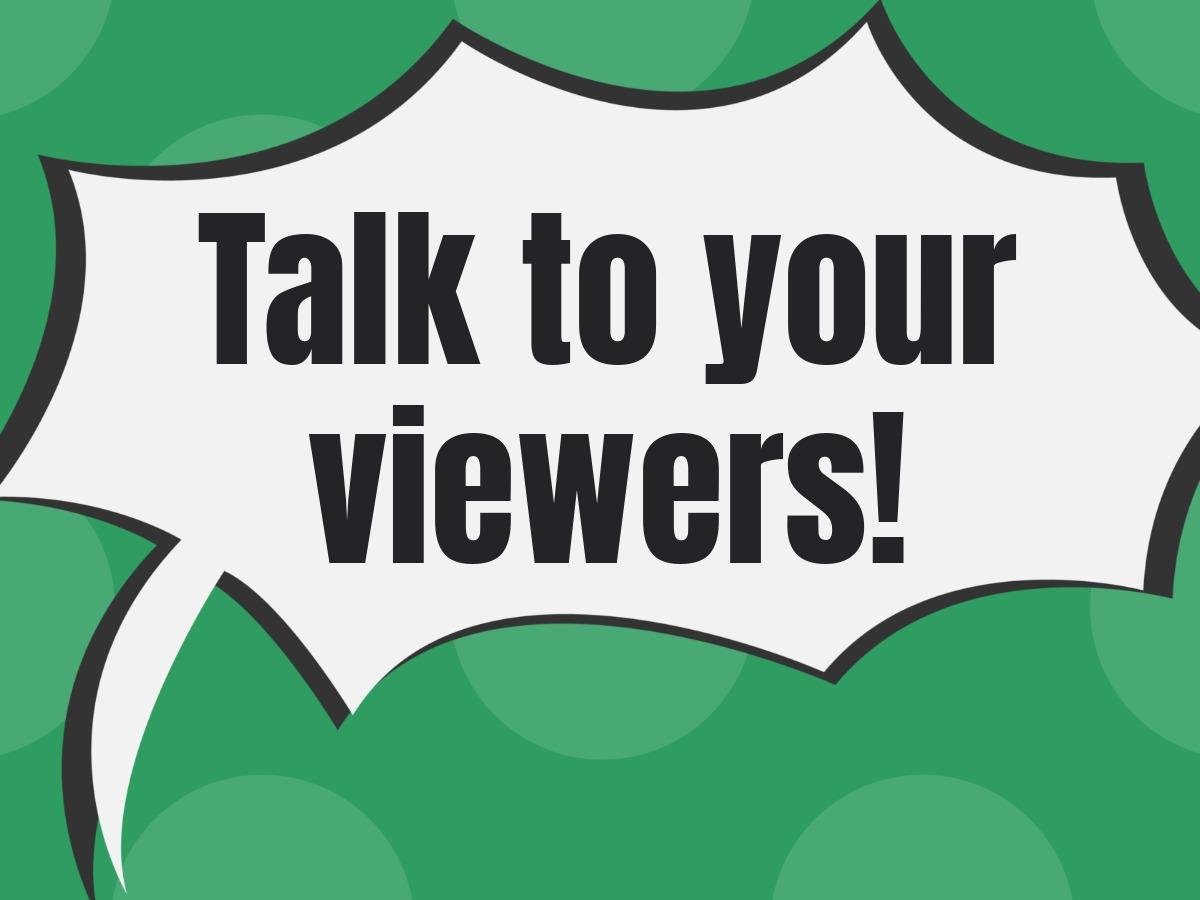 Talk to your viewers
Regularly engaging with your viewers in the comments section of your video can turn them into loyal subscribers to your channel.
Listen to what they say and use that feedback to improve your videos. If lots of people are asking for a certain type of video, you should do your best to cater to those demands.
If there are more interactions on your videos, they will be looked on favourably by YouTube's algorithm.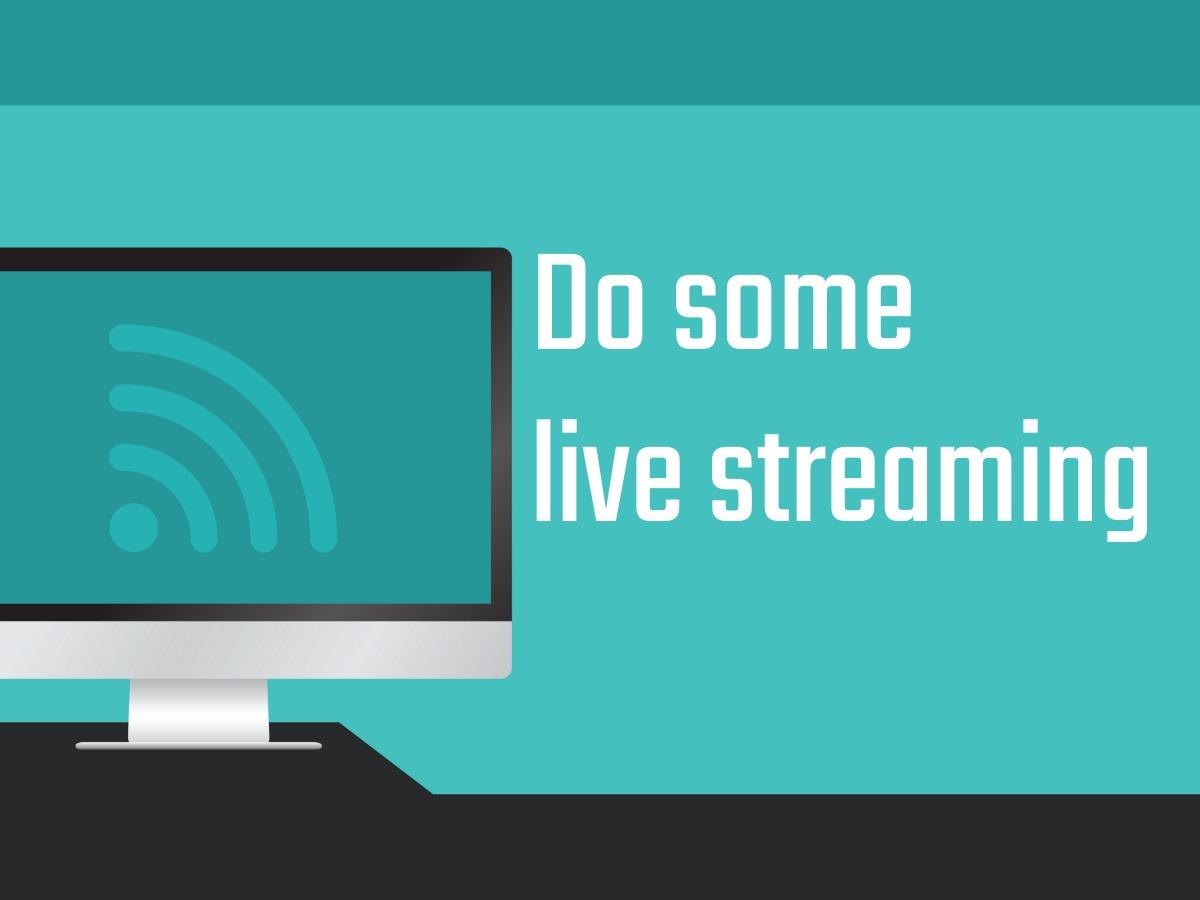 Do some live streaming
You could take advantage of YouTube's live streaming feature to do a Q&A, talk about video ideas, do a tutorial or showcase a product.
Your live video doesn't have to be scripted or well thought out. If you create natural content that stays true to what your channel is about, it will be interesting for your fans.
It gives your subscribers a chance to get to know you better and it's an opportunity to promote your personal brand.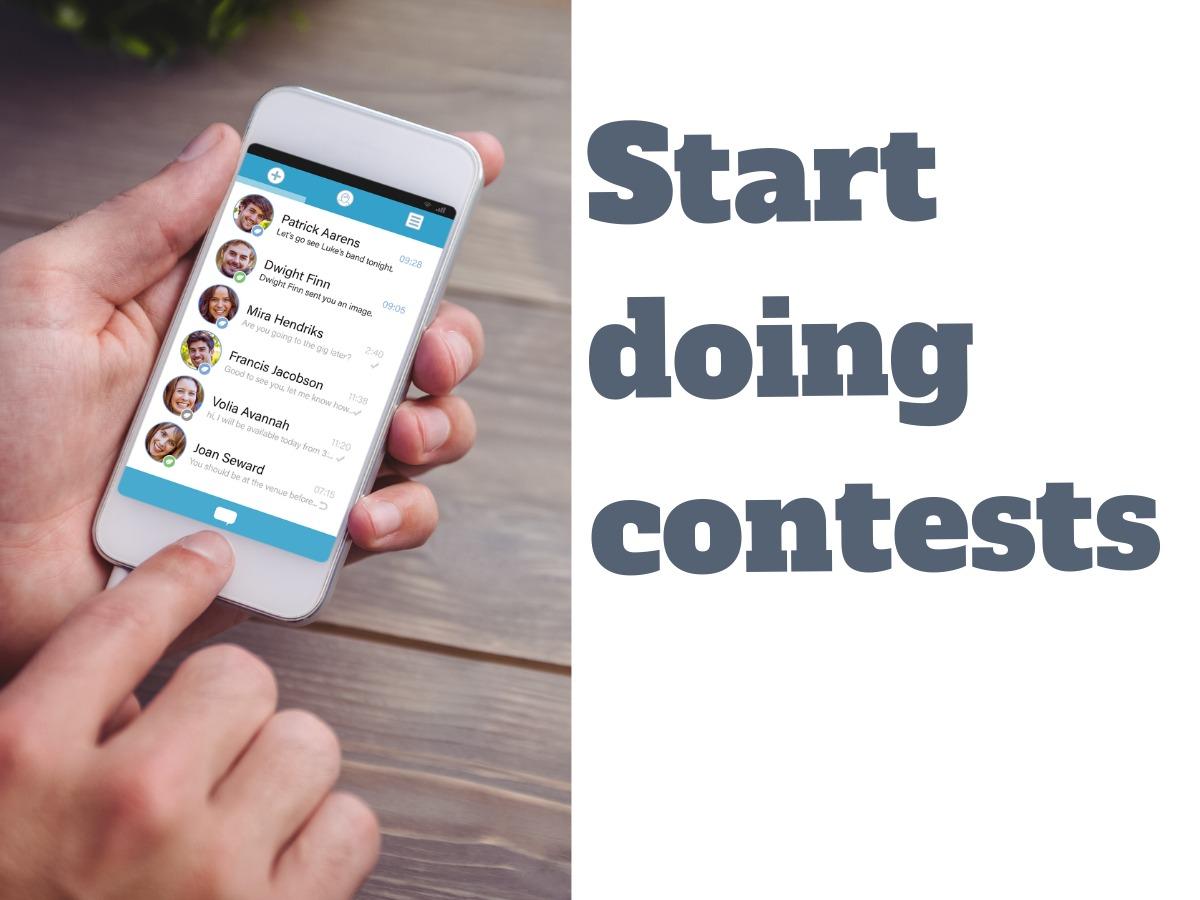 Start doing contests
Contests can be one of the best ways to get engagement from your viewers if you can get them to work for you.
Think of a contest idea and figure out what you want to achieve from it. Next, decide on a prize that all of your viewers would be happy to win.
Entry conditions could be subscribing to your channel and liking the video, or it could be just a random draw.
YouTube has strict guidelines around contests, which insist that you have a list of rules for the contest and that you mention that it is not officially endorsed by YouTube.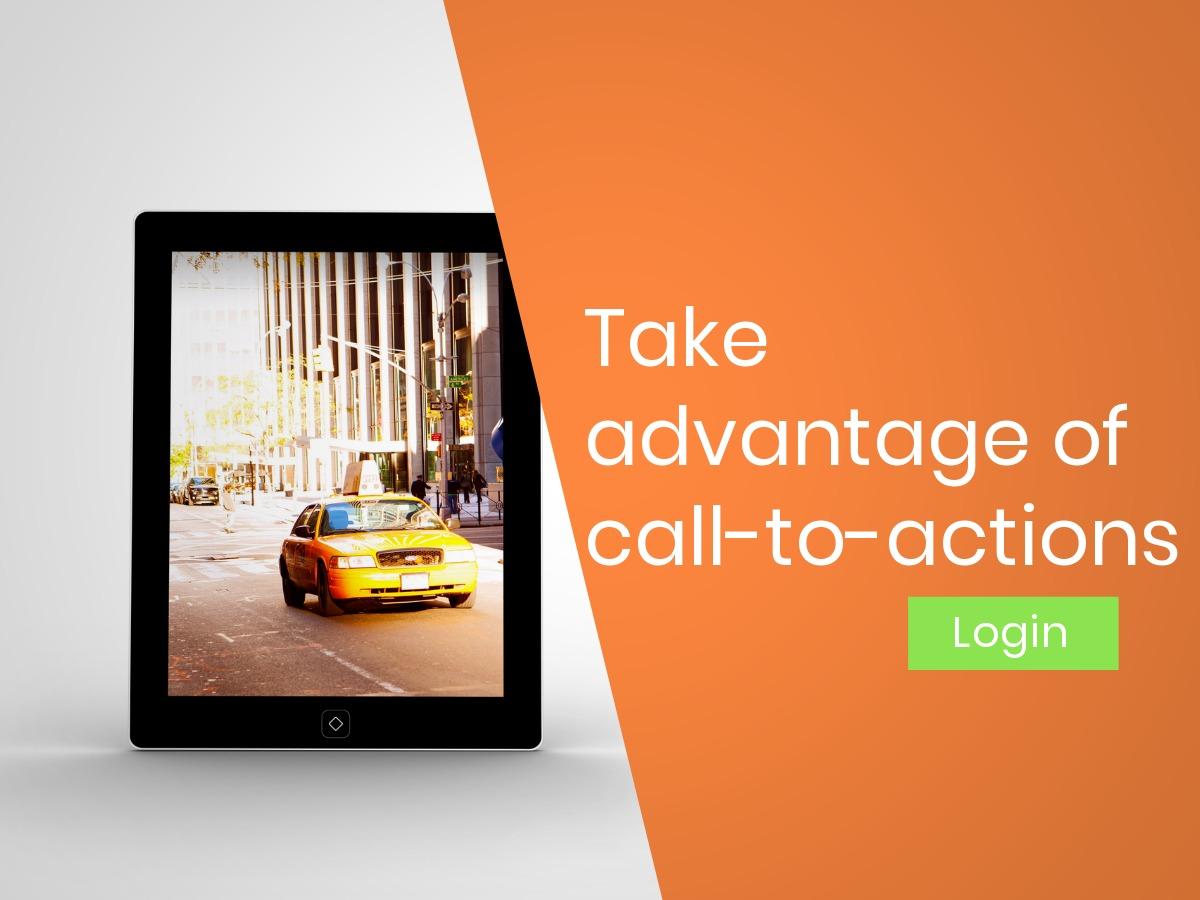 Take advantage of call-to-actions
If you don't tell viewers to specifically do something after watching your video, there's a good chance they'll just click off or move to another video.
You could ask your viewers to like your video, subscribe to your channel or share it on social media.
A call-to-action (CTA) should be clear and concise, guiding a viewer to fulfill a certain action to reach a specific goal.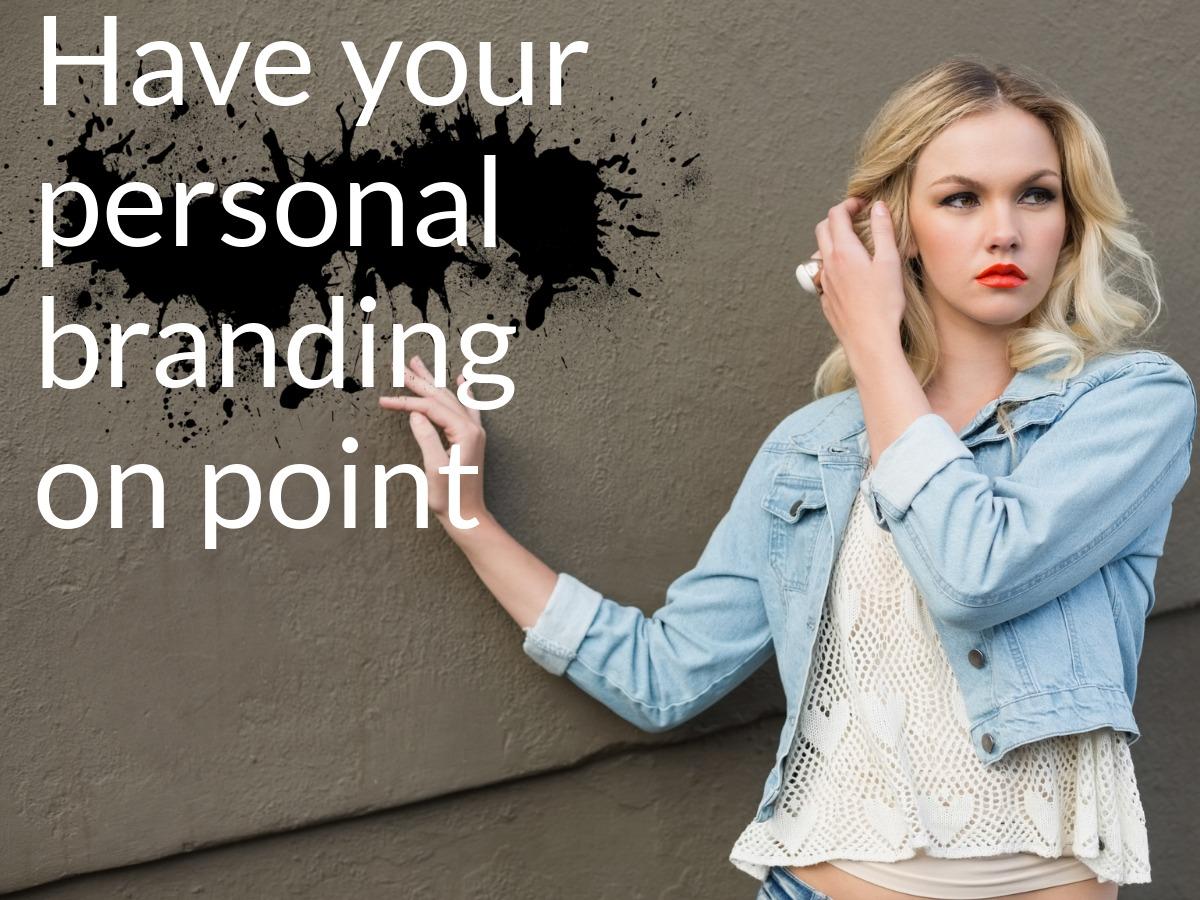 Have your personal branding on point
Part of the appeal of some YouTube channels is the person behind them, not just the videos they produce.
If you have strong personal branding, it will be a lot easier to promote your content and engage with your viewers.
In our post, How to Become a YouTuber, we looked at all the ways which you can enhance your personal brand.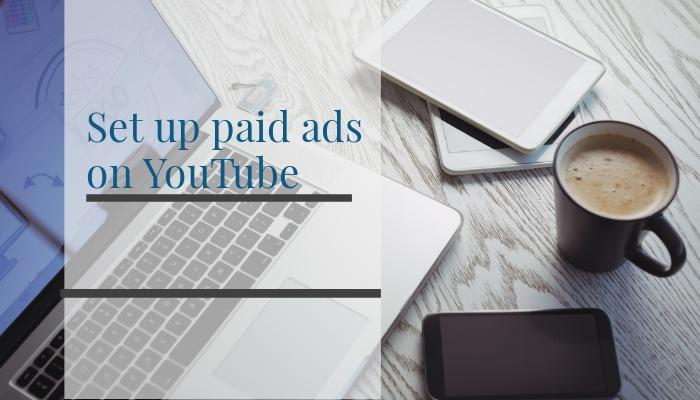 Set up paid ads on YouTube
If you have the budget, a paid YouTube ads campaign could provide a huge boost for your channel.
There are lots of ad options available, allowing you to run your ads before, during and after a video.
Design Wizard has lots of great video ad templates that you can customise to suit what you're advertising. You can edit the text so your ad is specifically tailored to the campaign you're running.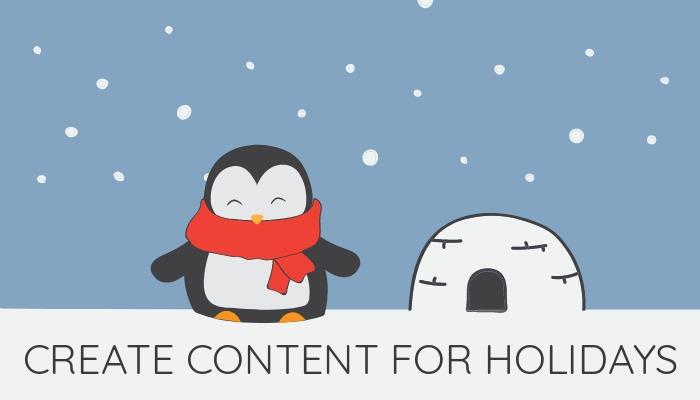 Create content for holidays
Use seasonal content in some of your videos so that you have material to share throughout the year.
These videos can be shared on social media at the right time to generate increased interest in your channel.
It's important that you also use lots of evergreen content so you'll have a healthy mixture of videos in your arsenal.
Conclusion
Promoting your YouTube channel is all about putting the right plan in place and then getting your message out there.
Using these tactics, you will be able to optimise your channel and then begin to attract subscribers.
Sometimes the promotional efforts you make might fail, but it's important to keep making small changes to your strategy to see what works best for you.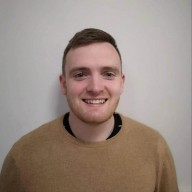 Michael Cole
​Michael Cole is a professional content writer. He has completed a BA in English and History and an MA in Journalism. Michael has extensive experience writing for both print and web and can turn his hand to any subject. His favourite one is free graphic design software. Especially he likes Background Remover by Design Wizard. ​