Looking for a quick way to make sales videos that convert? Or searching for a way to impress family and friends on special occasions? We show you how to create a video with your own photos with Design Wizard in 7 easy steps.
Particularly for businesses, short videos on social media can make all the difference. Moving images grab consumers' attention and they're more likely to stop scrolling for a video than for an image or text.
Next to impressing customers, crafting a video out of photos is also a handy skill to have for special occasions. Instead of just sending a card, get your family and friends excited with a video invitation that includes images of how fun the party was the previous year.
How to Make a Video With Photos in Design Wizard
Step 1: Sign up and Log into Design Wizard
Go to designwizard.com. If you haven't got an account yet, click Sign up at the top right. Enter your email address and create a password. To verify your new account, click the link in the verification email in your inbox. Log in with your Design Wizard details.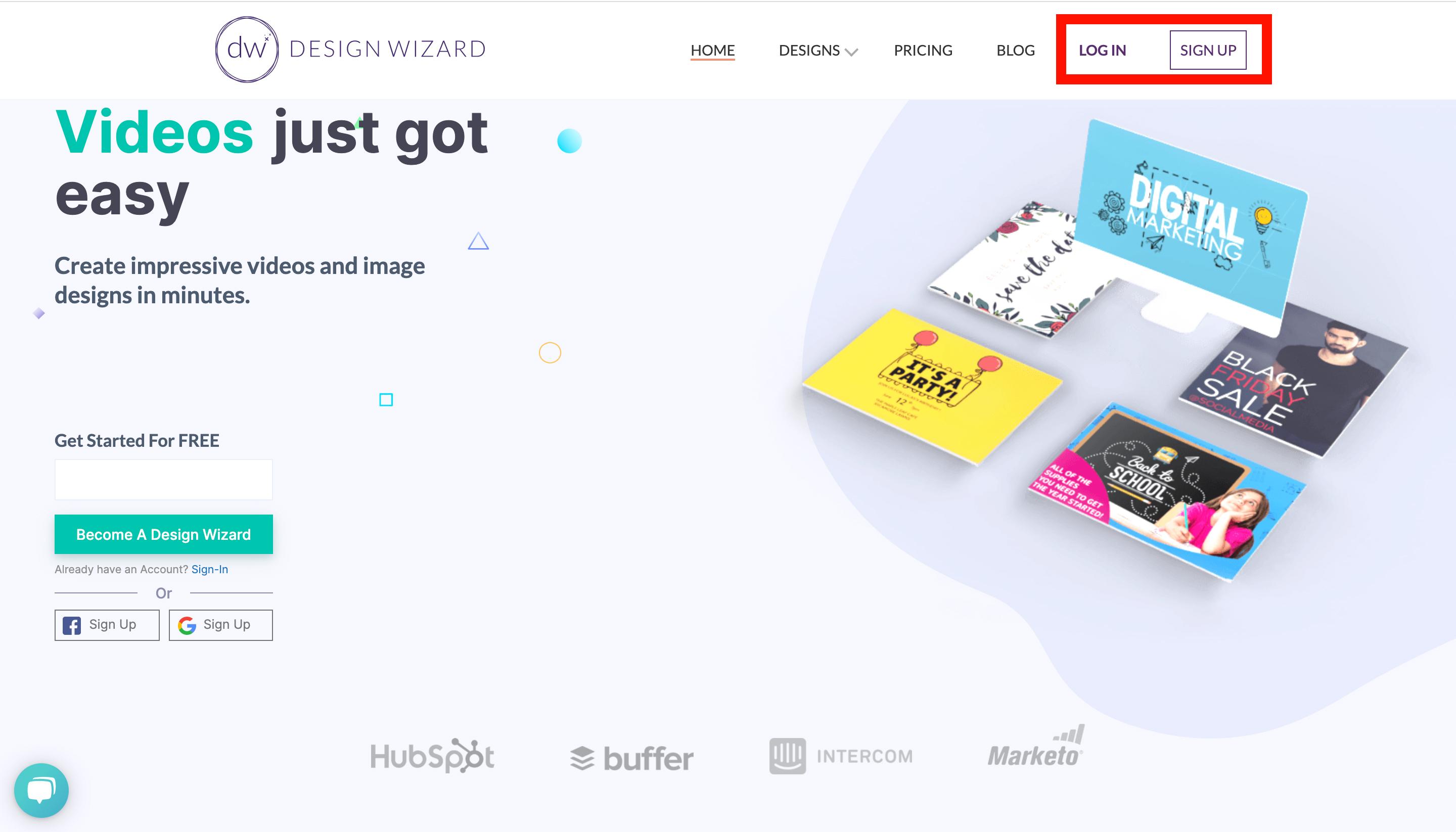 Step 2: Choose the Video Template
On your Design Wizard dashboard, you find Your sizes. Choose Video.

Step 3: Upload Your Images
To upload your own photos, click Uploads on the left and drop and drag them. Or to open file explorer and select your images, click Drag or Click to upload image/video.
Note that you can only upload your own images when you've signed up for Design Wizard Pro.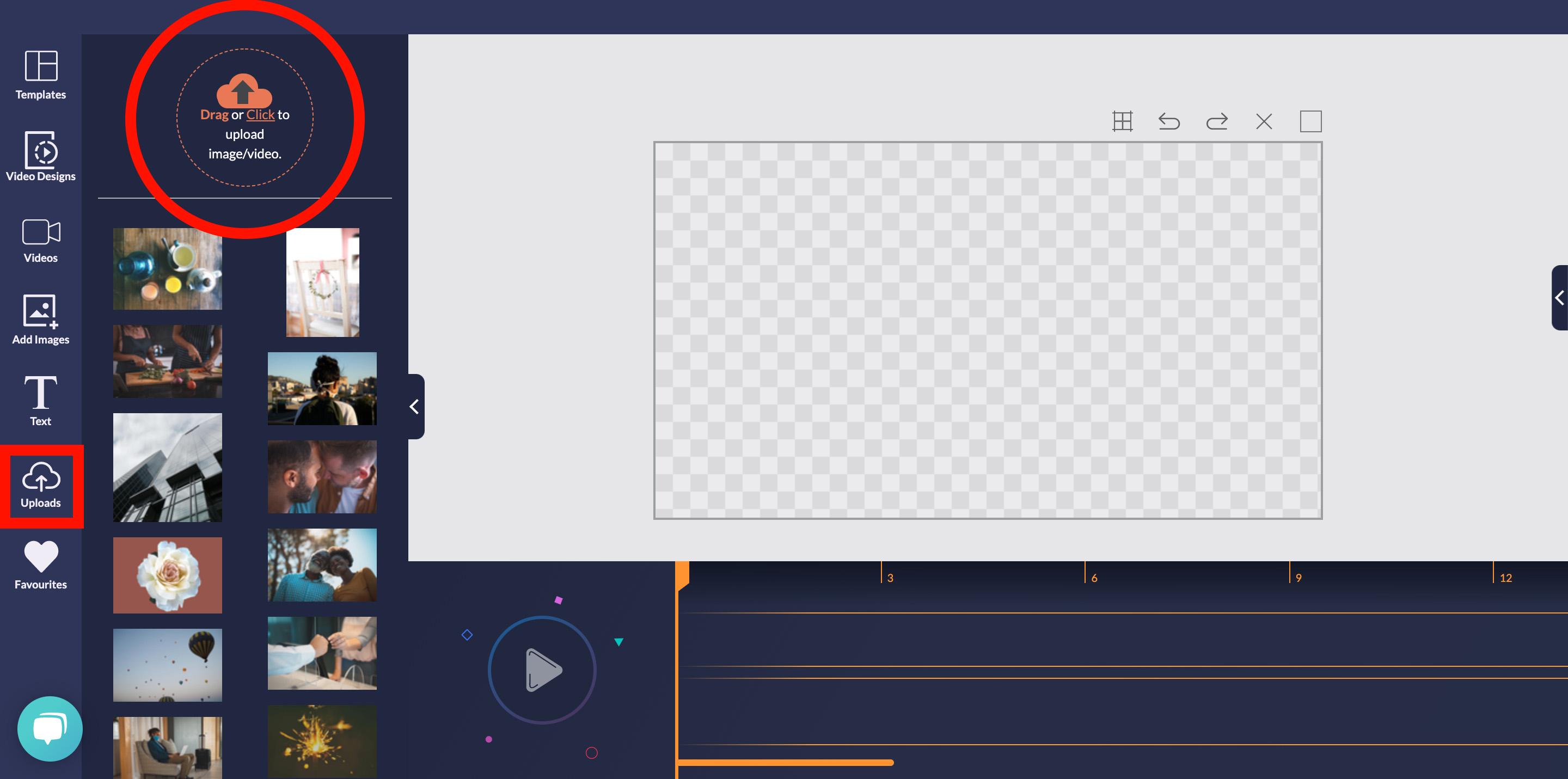 Step 4: Arrange Your Photos
To arrange your uploaded images in your chosen order, click them in the order you like and they are added to the timeline at the bottom. To rearrange your order, drag and drop, or delete pictures by clicking the X icon.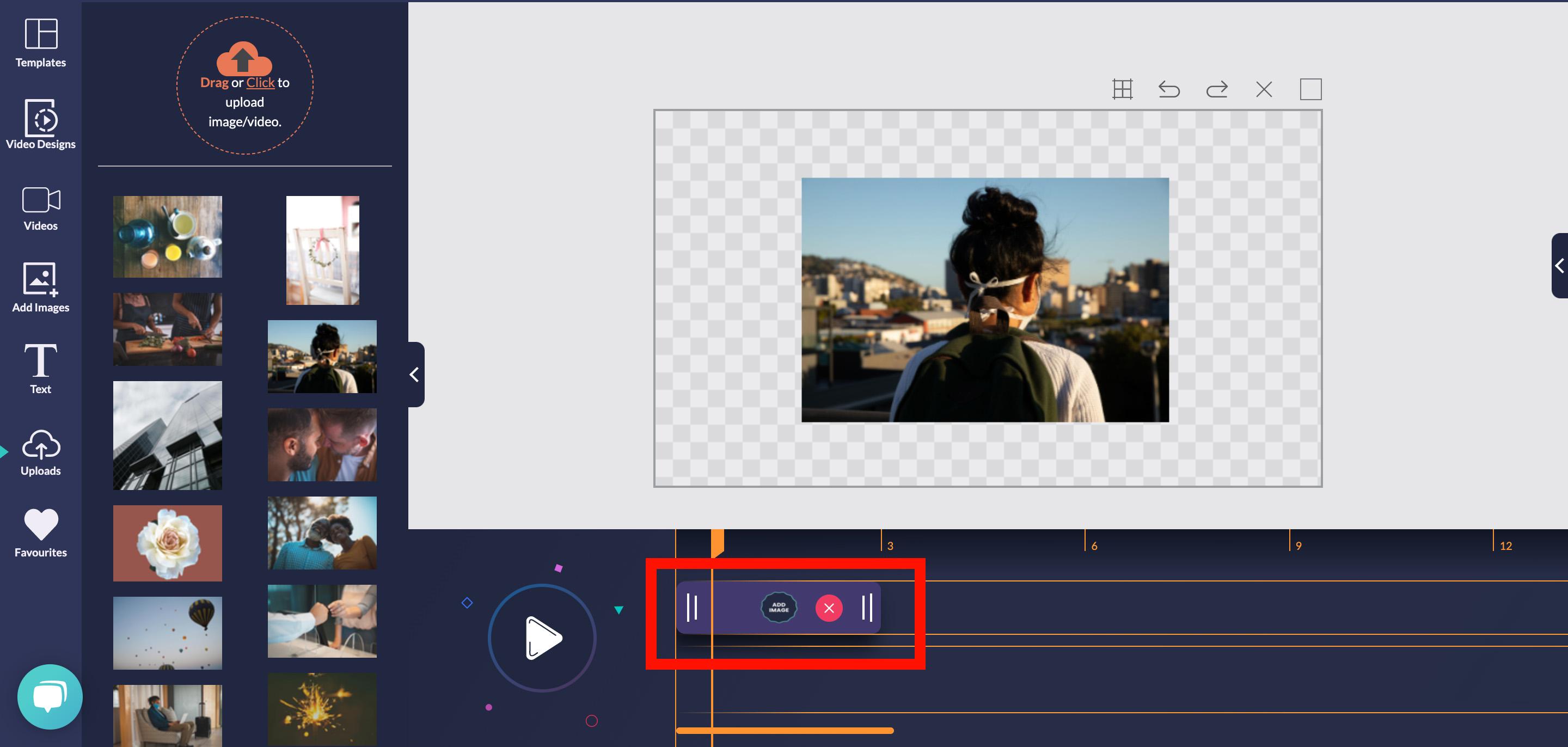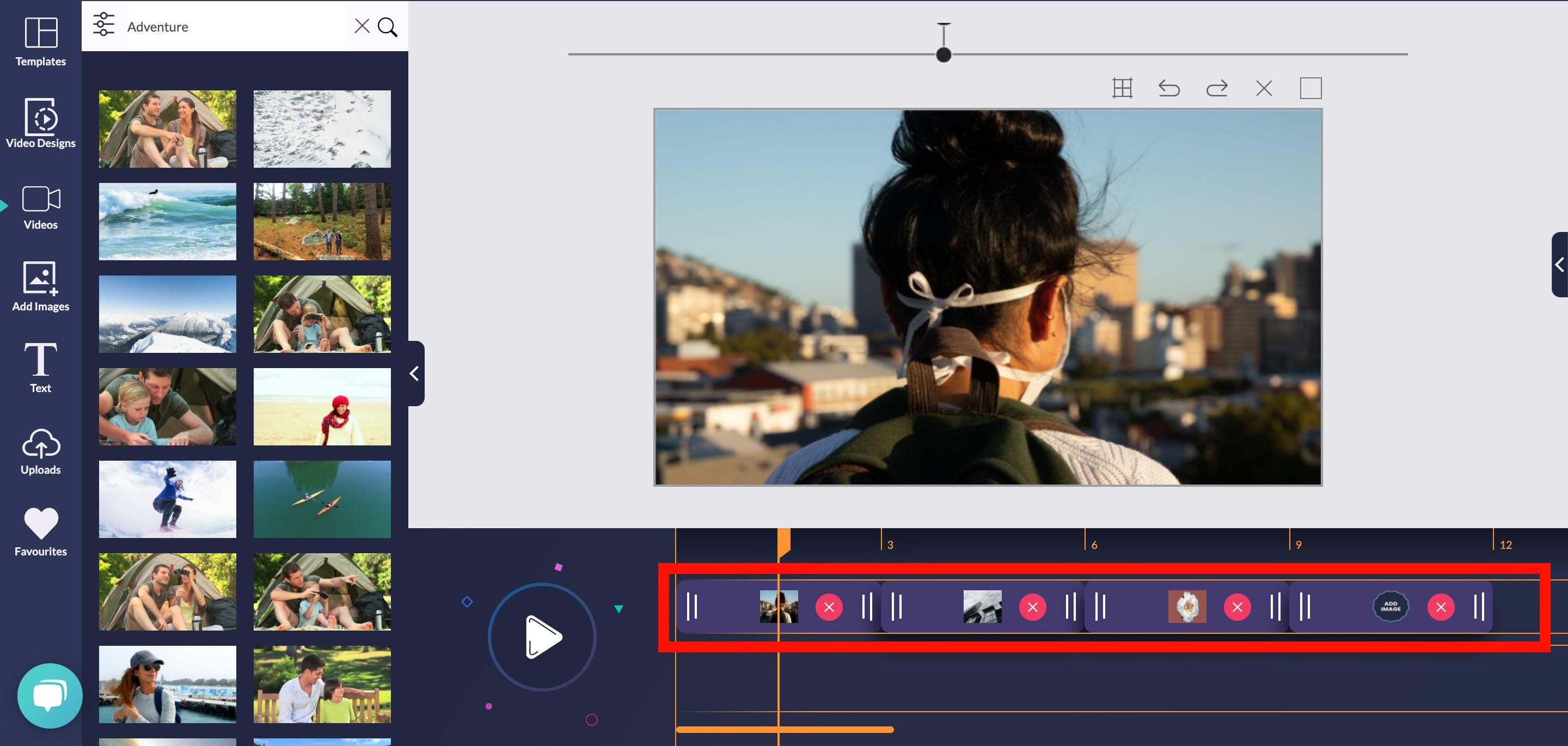 Step 5: Add a Stock Video
This is an optional step if you want to add a short animation to your image video. To mix in a stock video with your photos, click Videos on the left. Browse our wide range of short videos or use the search bar to look for a particular topic.
To select a video you like, click on it, and it appears on your timeline. Here you can move and shorten it as needed.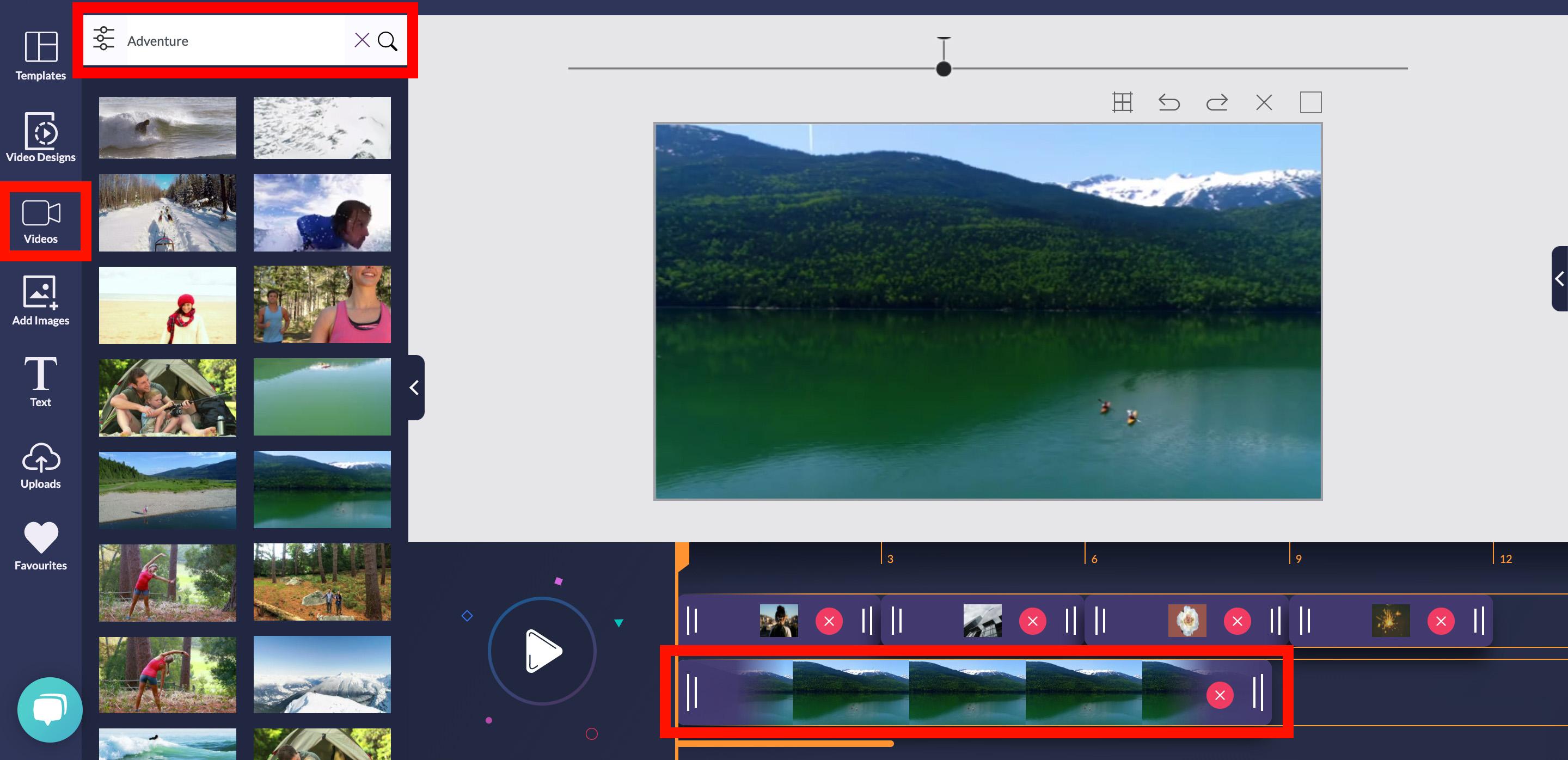 Step 6: Add Animated Text
To add animated text to your video, click Text and choose your favorite.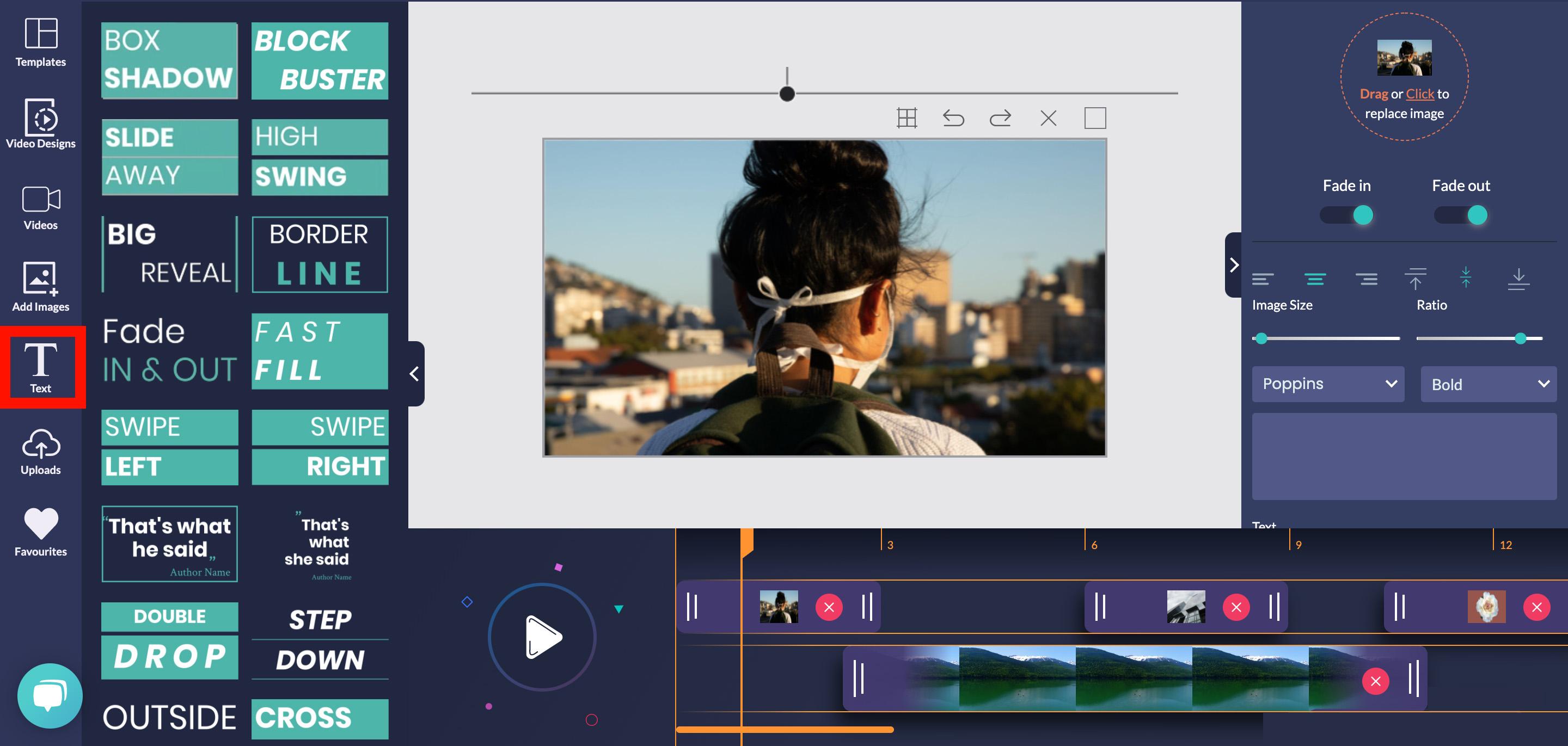 To edit color, alignment, font style, and size, use the panel on the right.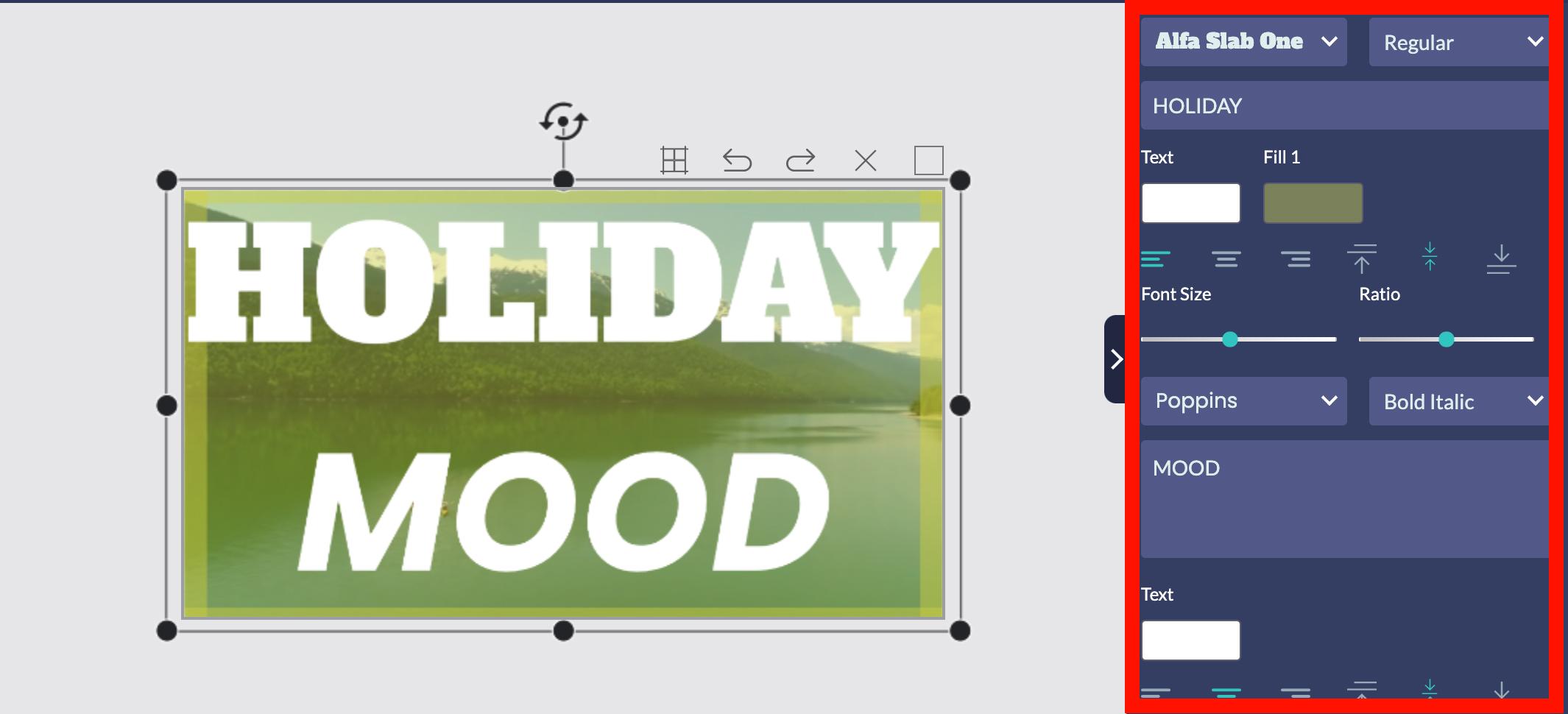 Step 7: Save, Share, or Download Your Video
To save your video and come back to it later, click Save on the top right and Save Current Design.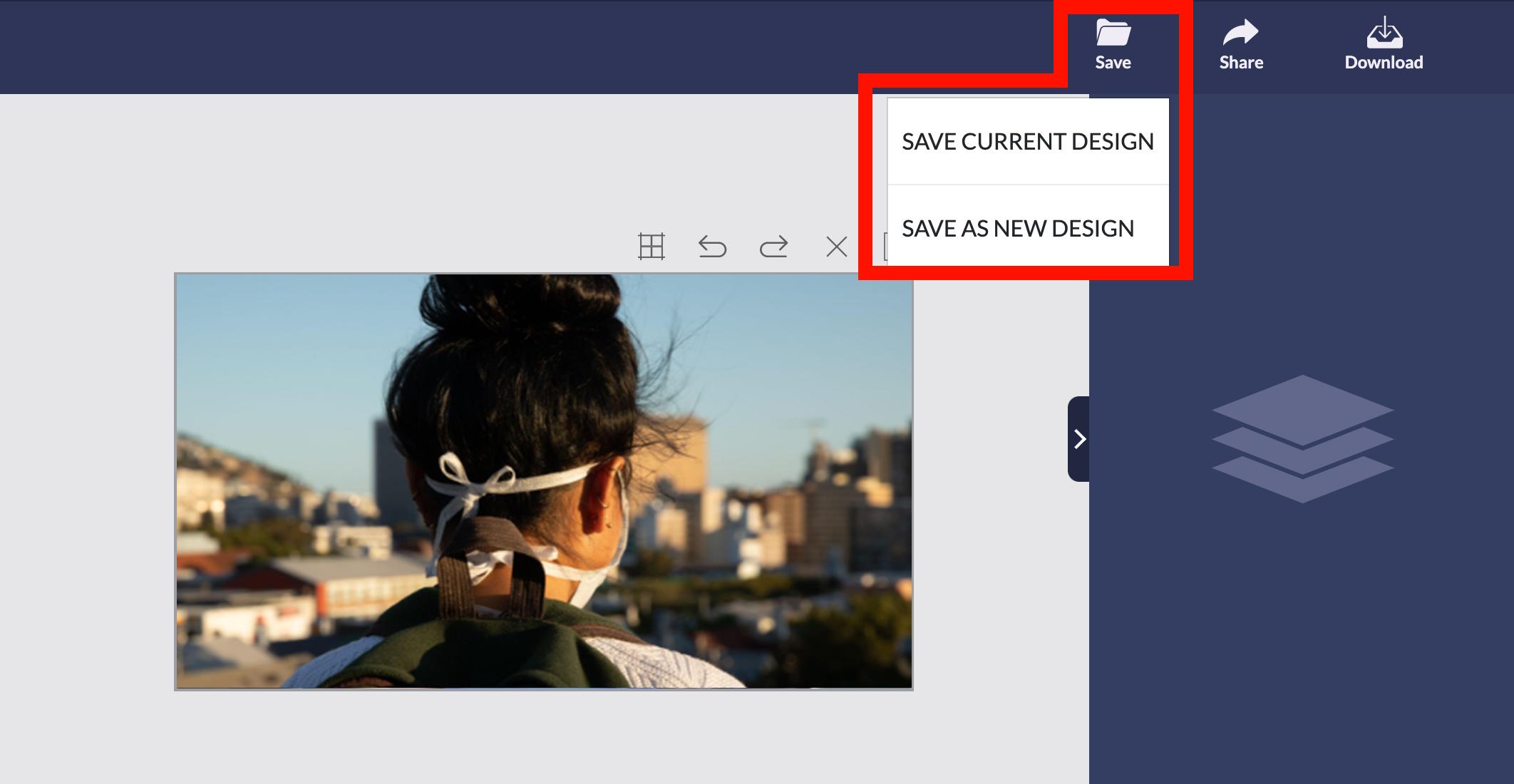 To share your video, click the three dots menu and select Share. Choose whether you want to share to your social media channels directly or get the embed code for your website.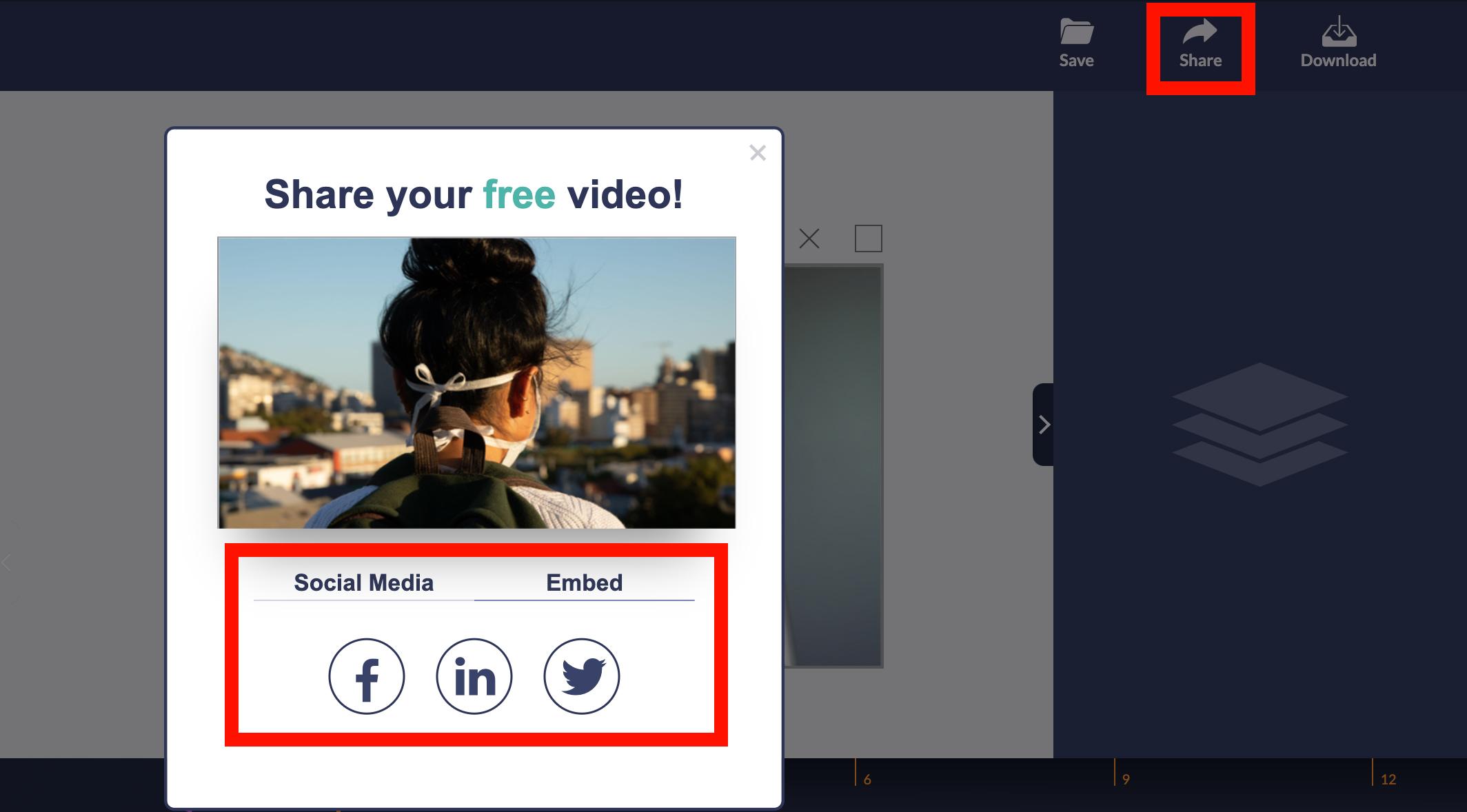 To download your video, click the three dots menu on the top right and select Download Video.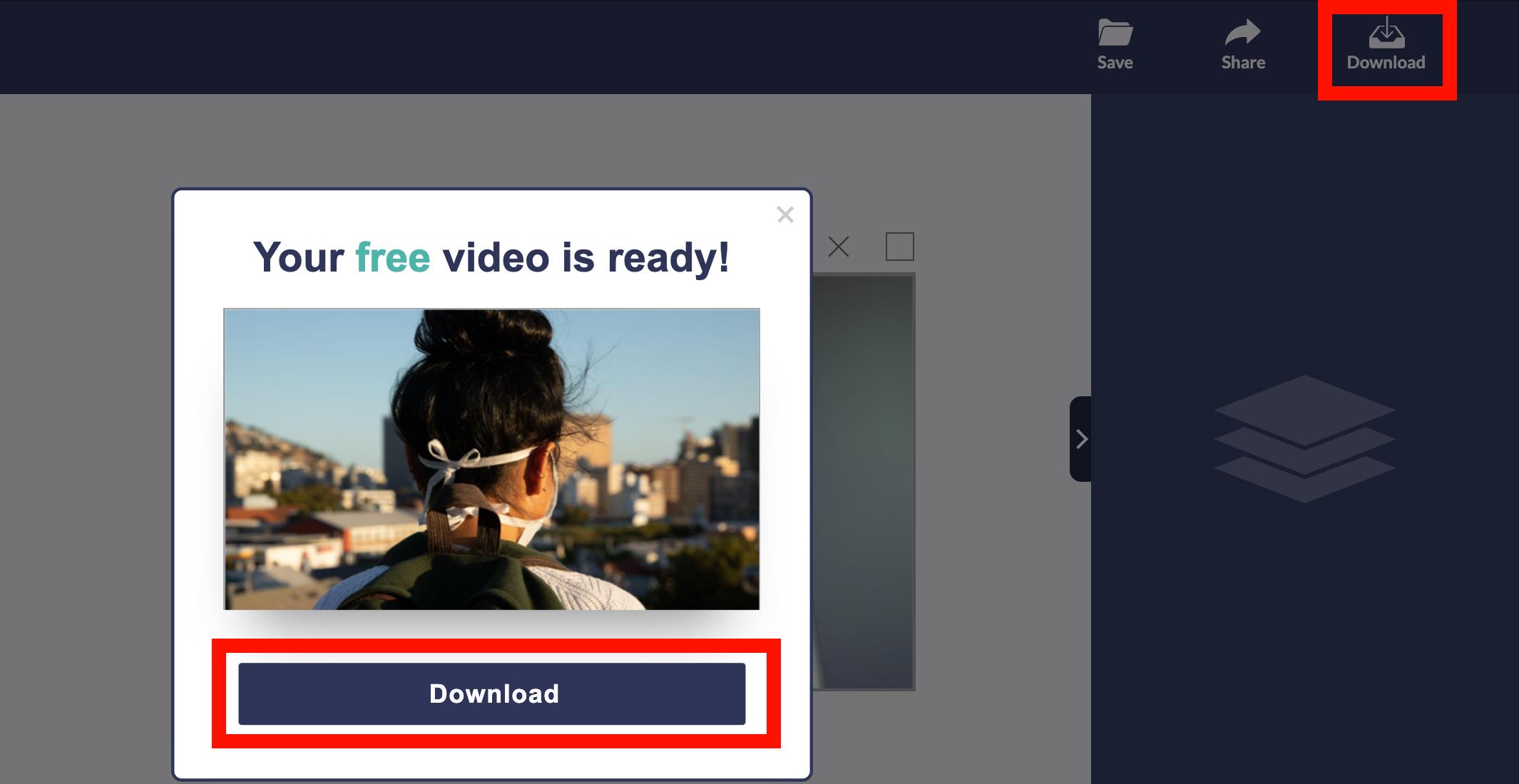 Short and Sweet Promo Videos for Your Business
Create Stunning Sales Videos
Next to Christmas, Black Friday is the most profitable holiday for businesses. Sales and marketing departments around the world particularly in the tech space gear up for the mega sale event months in advance. Video has become one of the most effective ways to market products on social media.
Whether it's for your social channels or your website, a quick video that shows off your best offers and discounts can make a huge difference and be a great addition to your other efforts to create your Black Friday hype and boost sales.
Make sure you have high-quality product images ready to add your pricing and discounts to. Once you've brought in your images, you can do this by adding text. Adjust colors to your brand colors and don't forget to give your target audience a call to action and information on where they can go to buy your products.
Promote Your Exciting Event
If you want to promote a conference and you don't have the budget for a professional trailer or reel, a short and inviting video with images mixed with a stock video clip can help you get the word out.
Start selling those tickets by letting people know who you are with an animated title. Include a stellar review of the previous conference and a few more details like keynote speakers. Add in the dates and location, so your potential attendees can mark it in their calendars and make travel arrangements.
Logos for the event, its sponsors, and the conference center can be included at the end to boost prestige for your event.
Precious Memories in Photo Video Format
Celebrate Your Loved Ones' Birthdays In Style
Looking for something new to surprise your family and friends on their birthdays? Just find some of the best memories in the form of photos that you've gathered over the years and create a personalized birthday greeting. Like a card, but better with juxtaposed images that burst with life and laughter.
Start by picking a funky font with vibrant colors to wish your loved ones a happy birthday. Add your photos and play around with the fade in and fade out feature to show off your editing skills. The end of your video can be a group photo with a nice sign-off, or if you're organizing a party, you can add text and include the date and location.
This can also be a great idea to send birthday greetings to employees via email. Getting together a few photos from dress-up events like Talk Like a Pirate Day or Halloween, after-work drinks, or trips can be a nice way of showing that you're part of a fun team that enjoys working together.
Make a Slideshow Filled with Memories for a Special Day
Surprise your better half with an anniversary video that takes you both down memory lane. Time to have a look through all your old photographs and scan them.
You might want to start your video with a more recent image. Add some text to write your names in your favorite font and a message of love. Then go wild with the scanned images or other photos you found on your computer and resize and rotate them.
This can also be an invitation for when you celebrate with the rest of the family. In that case, don't forget to add a date and location at the end of your video.
Crafty video invitations
BBQ Garden Party for Fourth of July
Planning a family reunion and barbecue on Independence Day in your garden? Impress your loved ones with a video invitation.
Since it's a federal US holiday, you might want to include the American flag picture at the start followed by mouth-watering imagery of sizzling meat and veg. After that, your attendees will be burning to know where they can get that tasty barbecue and when they can come over to feast.
A red and blue color scheme for the text you insert fits well with the theme. You've also got the option to upload photos from the previous year to make the invitation more personal.
Show Your Love with a Video on Valentine's Day
Looking for a way to impress your other half for Valentine's Day this year? Pick out your favorite couple photos and create a video filled with love and memories.
Get started by finding a Valentine's Day-themed image with flowers or use a photo of the most important person in your life. You can add text in a beautiful handwritten font to wish your beloved a Happy Valentine.
Add your couple photos. If you want to add images in a particular place and rotate them accurately, you can activate the grid and snap to it. Apply a fade to change between your couple photos and finish it off with a splash of romance with a graphic of a heart.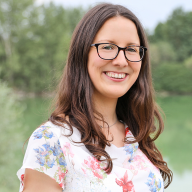 Elisabeth Strasser
​
Lizzie is a professional Content Writer. She's been passionate about SEO and content marketing ever since a life-changing internship at a digital marketing agency while completing her BA in English and American Studies.

Having graduated with a Professional Writing MA with distinction, Lizzie set out to gain her copywriting and digital marketing experience in Cork City.

An Austrian with a love for Ireland, Lizzie loves exploring Irish folklore and storytelling. Her favourite DW tools are:
Youtube Outro Maker
and
Add Logo to Video
tools.
​