How to Create a YouTube Channel
The question "How to create a YouTube channel" is often asked on Google – and for good reason. People may want to create a YouTube channel for many different reasons. Whether it's for your business, organization, or just for fun. creating a channel can take time to get it right.
Creating a channel is easy to do. Creating an excellent, professionally-looking channel is a little bit more difficult. However, with this guide, you should be up and running with your channel in no time.
YouTube is a place of exploration, creation, and information. There is a lot of noise out there, both good and bad. With millions of different accounts and hundreds, possibly thousands of other channels competing with your YouTube channel, pulling out all the stops necessary, from channel art to SEO, will benefit you in the long run.
If you are still unsure of whether or not YouTube is the right move for you, or necessary, you might want to ask around. Unless you've been living under a virtual rock you're going to know how relevant YouTube is to pretty much every industry imaginable. But just in case you have been living under a virtual rock, here are some stats to mull over:
On average there are over five billion videos watched on the platform per day.
YouTube is the second largest search engine out there (after Google).
Around 75% of all US adults use YouTube (far more than do Facebook).
YouTube is not only engaging and entertaining but is also a great brand builder for businesses and individuals. People have a huge amount of time for videos, as seen in the recent popularity of the video platform TikTok. Now, while TikTok may not be everyone's cup of tea, it certainly shows people's preference for video-related content. Creating a YouTube channel is perfect for looking to create videos and needs somewhere to host. YouTube also allows you to embed them elsewhere on the web also using an easy-to-use embed code.
People might be a bit intimidated by the prospect of creating a YouTube channel, but there is no need to be. Truth is, creating your own channel is simple and fun!
Channel Setup
Below is a step by step guide on how to create a YouTube channel. Especially if you're an entrepreneur looking to generate some additional buzz around your branding, a YouTube channel may be just the edge you need. You can engage your viewers, and educate or entertain them through your content. A lot of people tend to forget that YouTube is, at its heart, a social network.
Creating a YouTube Channel to Help Boost Your Brand
From creating a brand new YouTube account to the perfect profile picture or profile icon, our YouTube channel guide touches all topics. You'll be uploading your videos and feeling like a YouTuber in no time.
There are a variety of ways in which you can use YouTube to help augment your current marketing efforts if, the YouTube channel is for business/branding purposes. Some use it to post commercials. Others utilize YouTube for creating how-to videos and thereby offer audiences something of value. And still other people and companies use their YouTube channel to give users a glimpse behind the scene
Creatively, the sky's the limit. Don't hesitate to think outside the YouTube video box.
Be sure to be consistent once you do have that channel up and running. Uploading a couple of videos and then neglecting to add more is only going to leave your YouTube channel stagnant. A stagnant channel does absolutely nothing for you. One however that is active and updated can go a long way toward marketing your brand.
So let's get started…
What you need BEFORE creating a channel
To create a channel, you first have to have a Google account. (Incidentally, Google owns YouTube.) So, if you currently do not have one, now is a good time to sign up with Google. Once that's in place, you're ready to get your channel going.
Head Over to YouTube
First thing's first…Once you're on YouTube.com, you're going to want to locate your user icon. Once you are on YouTube, your icon can be found on the upper right-hand side of the screen. Click on this and you should see a drop-down menu. Select "settings." This will take you to a screen on which you should see the link to "create a new channel." Voila—exactly the option you want. One step closer to YouTube domination.
You Will Be Asked to Create an Account Brand
This does not have to be the same name as on your Google account – you can create something completely new. Though it should have some sort of connection to the overall theme of your YouTube channel. At this point, you might be asked to verify this account, either via text or even phone call. As with many other security precautions, this is just to ensure your privacy and safety.
Next You Will Be Directed to Your YouTube Dashboard This is where you get to start having a little creative fun by way of customizing your YouTube channel and making it distinctly your own. You want it to be eye-catching and appealing so that curious users will want to see what type of content you might have in store for them.
Create a YouTube Channel That Looks Professional
If your channel is for business purposes, you are going to want to make a great impression. Invest time on the setup portion and make sure that it has an overall professional look and feel it. On your YouTube dashboard, you should see a link that says customize channel; this is where you want to go as you begin the process of making your YouTube channel a standout. Add your YouTube Profile Picture, and channel art here.
Add an Image to Your YouTube Account (Channel art)
Essentially all social media platforms give you the ability to personalize your page/platform/feed and channel with an image. It should be something that makes sense within the context of your brand. Brand building is all about consistency. It's about using images, graphics, and photos that are instantly recognizable in connection with who you are and what you do. So choose wisely. Simply click on your channel icon and upload the image/photo you want users to associate with your channel.
Art: Create YouTube Channel Art
While designing something may not have come to mind when thinking about how to create a YouTube channel, channel art is an important step in the process. Luckily, creating channel art is easy. It takes your YouTube channel up yet another notch. People are visual. Potential viewers are drawn to that which pops and catches their eye. By adding channel art, you also add greater depth and dimension to the overall vibe of the channel itself. There's a dedicated button for adding such art. Simply click on it and upload away! YouTube does give you the ability to crop and edit as well. As you of course want to make sure that your image looks as professional as possible.
YouTube Channel Art Design Software
You can create stunning channel art in minutes with Design Wizard's channel art maker. Simply create an account and start browsing all the channel art templates on offer. Find one that suits your brand, company, or gaming channel and edit it to make it your own. Add your photos, text, and any information you wish.
YouTube Channel Art: Business
Channel art for business requires (depending on the brand) a more stylish and professional approach. Ensure that you project the right visual messaging with your channel art in order to strengthen and reinforce your brand image.
YouTube Channel Art: Gaming
Channel art for gaming is different. Depending on your style of gaming, you will need some seriously cool-looking graphic art to go with your skills and gaming videos.If you are looking for some inspiration for YouTube channel art, check out competitors, or simply start observing other accounts and how they look. Here are 7 cool channel art ideas to get you started.
Create a YouTube Channel "About" Section for your Business
Believe it or not many people tend to overlook the channel description. That's a huge no-no, especially when it comes to using YouTube to gain greater exposure. People may often refer to your description upon watching a video on your channel that they liked. Having watched an interesting video of yours, they want to know more about you and more about your channel. Think about your target audience and potential viewers. You might already have some bio or description from your other social media channels that would work.If not, crafting a YouTube channel description does not have to be overly complex. The simpler the channel description, the better. Just get the key facts about your brand or company in there along with a few keywords, and also be sure to include a relevant email address. Additionally, here is where you want to include links to your other social profiles as well as to any other pages that you want viewers to potentially visit.
How to Create an Optimized Channel for Increased Reach
If you want your channel to be found organically, The key, after all, is getting users to watch the videos you post, right? During the initial setup is where you can include certain information for example that helps optimize your channel so that you get found. This is also where you want to research relevant keywords. These will come into play as far as connecting to common search terms for your industry. This will also help with YouTube channel promotion.
Go to the Advanced Setting Section of Your YouTube Channel Dashboard
If you click on the setting button, you'll see advanced settings options. Choose this and then you'll be taken to a page where you can input some basic info about your channel. Fill in the requisite information.
Connect Your Social Accounts to your YouTube Channel
Many people tend to skip this part, but it is an important part if you have other social media accounts that you wouldn't mind attention on too. Adding your social media accounts to your channel allows visitors to click into other social platforms in order to find out more about you, and follow you on other platforms. Growing all other channels you are connected with will help your brand, and as YouTube is the second largest search engine in the world, next only to Google, this is a great opportunity to do so.
How to Create a List of Relevant Keywords for Your channel
What search terms are most relevant for your videos? A little research will work to your advantage here. When people are on YouTube looking for specific videos that might be related to your brand what words are the aptest to search for? Do your keyword research before making your video to get the most amount of views. Once you create the video, add the keywords within your video description. This helps optimize your video for search. Keywords however are only important if you are looking to grow organically. There are a few ways to do keyword research. If you have a Google Ads account, you can do research using the Keyword tool, if not, there are plenty of other keyword research tools out there that can help you. One way of doing Keyword research quickly is to start typing something relevant about your niche into the YouTube search bar. Take notice of the suggestions YouTube comes up with within the auto-complete. These are all possible keywords that you could use to create content around. Check out some more YouTube keyword research ideas here.
Add a Google Ads Account to Your Channel (if you have one)
Within this advanced settings section, you have the option of linking to a Google Ads account and also of including an analytics tracking ID. This can help you gain a better picture of the type of traffic your YouTube channel is getting.
Google for Ads on On YouTube?
Because YouTube is owned by Google, if you want to run ads on Youtube, you must first set up a Google Ads Account. See how to set up your Google Ads account here.
Start Thinking About Your YouTube Channel Content & Marketing
This is of course the whole point and probably should have been done long before you ever actually got to this point. So hopefully, you will have a rough idea of the content you want to be uploaded to your channel. The kinds of video content you upload will be dependent on a few factors: what is the purpose of your channel, what do you want your viewers to get out of watching said videos and are they going to be about brand building among other questions to ask.
How to Create a Video for Your Channel?
Trying to create content when there is such an array of videos, and people who have been doing this much longer than you might be daunting. However, starting a YouTube channel and posting content isn't as complicated or time-consuming as it needs to be. There are plenty of tools, such as Design Wizard, that can help you create awesome content in minutes. Or perhaps you already have in mind what you want or need, but it's just a matter of executing it, at least you have an idea.
You will need to think about many things before shooting your content, but we believe that first things first – have your equipment checked and ready. Make sure you have what you need for the type of video you want.
Equipment for creating video content for your YouTube channel
An important thing to remember is that your channel is a reflection of you. Again, professionalism counts, as does optimization. The quality of your YouTube videos is hugely important to retain and grow your viewership and audience. Create a YouTube video either with studio-quality footage or just your phone or standard camera, but DO NOT try something in between. Meaning, don't try to hold a serious video interview or shoot a short documentary using your iPhone 5c. Make sure your equipment matches the style of your video. If you don't have the resources and equipment to shoot a documentary, don't shoot a documentary. However, if you are simply doing a face-to-camera interview, that doesn't necessarily need to be Hollywood standard, an iPhone 5 will do just fine. Though an 8 or higher would most definitely be preferable!
Things to Keep in Mind When Uploading to Your YouTube Channel: Titles & Tags
Like posting on any social media, uploading the video itself is easy; it's the associated elements that sometimes people fail to include. Title for instance is an important component when it comes to any YouTube video. You want the title to reveal what the video is about and also make sure that it's enticing to your viewer. Do try and keep it simple. An overly long or complicated title tends to be a turnoff. Tags are also key here. Make sure the tags are relevant to the video and not misleading in some way. Using tags can help expand the reach of your video as this enables them to come up in more searches.
Include a YouTube Video Description With the description piece, you're limited to 1000 characters. And this is fine. YouTube users aren't necessarily into spending an inordinate amount of time reading content. They want to get to the video. That said, it is a good idea to always include a description yet another means of getting found.
Include a YouTube Video Description
With the description piece, you're limited to 1000 characters. And this is fine. YouTube users aren't necessarily into spending an inordinate amount of time reading content. They want to get to the video. That said, it is a good idea to always include a description—yet another means of getting found.
Categorize a YouTube Video for Your Channel
You do have the option of including a category heading for your video. This lets your upload be grouped in with similar videos on other channels across YouTube. Take some time though and think about the appropriate category for your specific video. The last thing you want is to lump it in with video content that has no connection whatsoever.
Go a Step Further: Highlight Feature Channels
YouTube, just like any other social platform, is all about community. Participating in that community could be a great thing for getting more notice for your brand. How do you participate? There are a couple of ways. You have the option to highlight feature channels; you can also like certain videos. This is a great strategy particularly if you're not necessarily someone who intends to put a ton of content on their YouTube channel. It does help to show that at least there is some level of activity.
Try and Avoid Highlighting Direct Competitors' Channels
Not that you want to necessarily bash your competitors, but you also don't want to do them any favors either. By highlighting those companies/brands that are associated with your industry but not in direct competition with you, you stand to grow your list of subscribers. This could help get you in front of those who are interested in your industry but may not as of yet have heard of you.
Make Sure YouTube Videos You Like Are Engaging
In other words, stay away from flat or boring content. Any liked videos can be seen in your profile tab. The last thing you want to do is to essentially suggest content that lacks any entertainment value. However, also make sure that the video is relevant to your brand. So for instance, if there's a laugh-out-loud Saturday Night Live sketch that you just can't stop watching…maybe save that for a personal YouTube channel instead.
Enable the "Public" Setting On Your YouTube Channel Dashboard
When you do feature certain channels and/or like various videos, you want your followers to be able to see them. Here is where you need to go into your channel settings and ensure that your subscriptions and liked videos are set to "public."
Creating a YouTube channel again does not entail rocket science. It's a fairly easy process that you can most likely manage in a short amount of time. What does take some time however is ensuring that your videos are properly tagged and titles. That they have appropriate descriptions and that you've done everything possible to help them get found.
Another important consideration is the thumbnail image for your YouTube video. As they say, people tend to judge a book by its cover. It is no different when it comes to your YouTube channel and its videos. From how big that thumbnail is, to the color scheme, to any titles/text, you want to be sure and get it right. You want it to entice users to click on your content and get them to subscribe to your channel.
Creating a YouTube Channel: Conclusion
There are several moving parts when it comes to not only channel creation but video uploading and the associated actions. If you simply take a little time to first familiarize yourself with the platform as a whole, you'll feel much more comfortable about developing your own YouTube presence. As far as how to create a YouTube channel, hopefully, you now have a bit more background. Getting the channel started is the first step. After that, well, that's when you get to have some fun!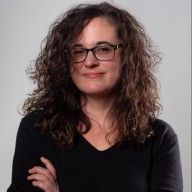 anne carson
​Anne is a former English professor turned content writer. Holding a PhD in Literature, she spent almost a decade in academia putting that degree to use, until finally realizing it wasn't exactly the best fit. A full-time writer, she's learned a great deal about the numerous subjects. She knows a lot about design trends and design templates. A mom of five (two teenagers and three dogs).​