Explore our beginner's guide and learn how to create a playlist on YouTube. Playlists are essential to keep your channel in order and professional-looking.
Owned by Google, YouTube is one of the most powerful search engines globally, and videos of popular channels also show in Google's search results. Playlists can increase your visibility on the video platform as well as on search engine results pages.
Following best practices for playlists heightens your chances of becoming one of the featured popular channels with highly relevant content. Browse our tips to increase traffic to your YouTube channel and generate more leads for your business.
What is a YouTube Playlist?
A playlist on YouTube is a collection of videos anyone with an account can put together. You can get a YouTube account by signing up with your Google account details.
Choose your favorite videos to create a playlist and let friends add videos. If you create your own videos, you can group them and share your playlists with others.
Why Make YouTube Playlists?
Playlists make your channel look more organized and professional. If you're a business or a content creator, they're a good way to group videos into topics and make it easier for your subscribers to watch more of the videos they're interested in.
Within a playlist, videos play automatically in the order that you put them in from the first to the last video on the list. You can also add relevant videos from other channels to show your industry expertise.
Best Practices for Your YouTube Playlists
Playlists aren't only a good way to curate content but also increase watch time and boost traffic from search results. One search result includes multiple videos your viewers are interested in, keeps them watching, and eventually turns them into subscribers.
To benefit from playlists, keep a few best practices in mind:
Add an Effective Thumbnail to Your Playlist
Don't forget to stick an eye-catching thumbnail on your videos to increase the likelihood of clicks. Choose your most enticing thumbnail and use it for your playlist. This shows in search results and should attract clicks from a new audience. Make sure it's consistent with your title and description.
Provide an Introduction
If you produced a series of YouTube videos around the same topic and you put them all in one playlist, consider creating an introductory video. Welcome your audience and go through what they can expect from this set of videos.
For some playlists, you could also point out which videos might be interesting to different viewers according to what they're looking for. Your potential subscribers will thank you for directing them to the right video.
Stay Consistent to Make Your Videos Recognizable
For a more professional and consistent look, use the same intro and outro in all of the individual videos on your playlist. Particularly the intro should continue to draw in your audience after they clicked on your enticing thumbnail.
Think of your intro as opening credits that get your viewers and subscribers excited. It should be recognizably you and show your personality or brand identity. Use the Design Wizard YouTube Intro Maker to craft a customized high-quality intro.
Create a Storyline for Your Playlist
Make sure your playlist follows a structure that tells a story from beginning to end. All videos contained in one playlist should be related to one topic or theme. If you're looking for some inspiration, search for YouTube video ideas online.
To keep viewers watching and for your own entertainment, create a cliffhanger at the end of each video. This fun and entertaining way of putting your playlist together turns viewers into subscribers.
Determine Privacy Settings According to Purpose
Depending on the purpose of your playlist, you can choose between the options of making it public, private, or unlisted. A public playlist can be watched and shared by anyone and is the best option for your business. This way, you can build brand awareness and increase YouTube subscribers.
Only the person who owns the channel and anyone they invite can see private playlists. You might go for this option to share a playlist with your favorite songs with your friends.
Unlisted playlists don't show in search results and can be viewed and shared by anyone who receives a direct link to them from the owner. This is a great option if you don't want anyone to be able to find your playlist through search.
Optimize for Search
Videos in a playlist have a higher likelihood to show up as suggested videos. On your playlist page, you can edit your title and description to use keywords around your chosen topic. Imagine what you'd be most likely to click on and write a striking title.
Use keyword research tools to find out what kind of terms people use when searching for your topic. Be sure to use your findings in your playlist description. Using keywords in your title and description gives YouTube more context on what every single video in your playlist is about.
Create a Best of Playlist for New Viewers
Select your best videos and curate a playlist with the most interesting and exciting content on your YouTube channel. YouTubers call this a "New Here" playlist that is pinned to the top of their channel. It's a good way to attract new viewers and turn them into subscribers.
For a business, this type of playlist could contain an introduction to your company, reviews of popular products or services, and educational content like how-to videos. Use the Design Wizard YouTube Video Maker to create stunning videos quickly and easily. A "New Here" playlist is an invaluable opportunity to introduce new customers to your business in an exciting and visual way.
Keep Sharing Your Playlists
If you created a great series and optimized your playlist for search, but you're still not seeing the results you'd like to get from it, spread the word through other channels. Your YouTube playlist has a unique link that you can share via email, social media, and on your website or blog.
How to Create a Playlist on YouTube
Step 1: Log in to Your YouTube Account
Since YouTube is owned by Google, the easiest way to get started with your YouTube channel is to log in with your Google or Gmail account details.
Step 2: Find a YouTube Video You Like
Use the search bar to find videos you like. Click on the video to view it and find the Save icon on the right below the video.
Step 3: Create a New Playlist
In the Save to … window, click + Create new playlist. Once you've cfreated a few playlists, you can find them in this pop-up.
Step 4: Name Your Playlist and Select a Privacy Setting
In the Name field, enter a name for your playlist. Under Privacy, choose whether your playlist will be Public or Private. Click Create.
How to Edit a Playlist on YouTube
Step 1: Log in to Your YouTube Account and Navigate to Playlist Editor
Use your Google or Gmail account details to log in to your YouTube account. On the YouTube homepage, find your playlists under Library in the menu on the left.
If you don't see your playlists displayed on the side, click Show More. Select the playlist you want to edit.
Step 2: Edit Your Playlist Title, Privacy Settings, and Description
Click the Edit icon next to the title or description to enter your changes. To adjust your privacy settings, find the dropdown menu under the title and use the dropdown arrow to select Public, Unlisted, or Private.
Step 3: Adjust Your Playlist Settings
To select Playlist Settings, click the three dots menu between title and description. Here you can toggle on or off Allow embedding or Add new videos to top of playlist.
YouTube is popular with businesses and content creators alike as a platform that helps them to provide their target audience with relevant content that increases traffic or generates leads. Beginners should start curating playlists as soon as they've uploaded a few videos to boost visibility on the video platform and create a professional look for their channel.
You can edit your playlists to contain the most important videos first and add an enticing title, description, and thumbnail to catch the eyes of your potential subscribers. Videos in playlists play automatically until the end unless viewers pause the process, which increases watch time of your videos.
Share your playlists via email, social media, or embed them on your website to gain a wider audience.
Head over to our Facebook page and let us know how helpful you found our best practices or if you have any additional advice.
If you want to download some of your YouTube videos to your PC intro to create a powerful intro video for your new playlist, consider using YouTube to mp4 converters to speed up the process.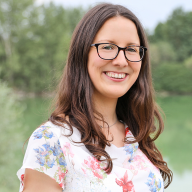 Lizzie is a Content Writer at Design Wizard. She's been passionate about SEO and content marketing ever since a life-changing internship at a digital marketing agency while completing her BA in English and American Studies.
Having graduated with a Professional Writing MA with distinction, Lizzie set out to gain her currently five years of copywriting and digital marketing experience in Cork City.
An Austrian living in Ireland, Lizzie loves exploring Irish folklore and storytelling and weavin