The era of video content has become: no matter your business size, whether you're a large or small business, it's important to create videos in 2019. Why? Since 80% of people remember what they see better and the attention span is getting shorter, it's no wonder customers crave for video content to stay engaged. Whether you choose to run video ads, launch your IGTV channel, or create short how-to videos for social media and website, it's a proven way to bring your business to the next level as visual content increases conversion rates.
However, before jumping on the bandwagon, it's important to know what lessons we can learn from current video marketing statistics, and therefore ensure our video marketing strategy is well-made to suit target audience's needs.
Video Marketing statistics are great to help you create your video campaigns and now you can do it all in Design Wizard's easy to use online video editor
Why Knowing Top Video Marketing Statistics is So Important
To create a great video marketing strategy, you need to know what your target audience loves to suit their needs, wants, and expectations. Proficient marketers let the numbers speak for themselves, so they always pay attention to statistics.
However, there are even more reasons to keep an eye on video marketing statistics:
Stop underestimating the importance of video marketing in 2019
Predict video marketing trends and adopt them
Ensure your video marketing strategy is on point
Based on video marketing statistics 2019, there are 8 lessons we can learn to adopt the right strategy. So, here comes the list:
1. Creating Video Content isn't Optional These Days
Video content is taking the world by storm: according to Cisco, video content will be 82% of all internet traffic by 2022. This means people consume more videos than ever: 55% of people watch videos daily and consume thoroughly and 45% of social media users watch an hour or more of video content on Facebook and YouTube a week.
Since people crave video content, it's a great opportunity for any business to hook their target customers, interest them, and convince them to learn more about the brand and its services. Once you produce brand content your customers want to get, your business gets more chances to stay ahead of competitors.
With the help of text overlays, the company helps viewers understand the plot of the video even if it's soundless. Whatever your niche, you need to be ready to create a video that stands out from others even if the sound is turned off.
2. Ephemeral Video Content Keeps People Engaged
Have you ever heard about ephemeral content? As the name suggests, it's any type of content – videos or images – that has a short lifespan of 24 hours before disappearing. As this content vanishes fast, the FOMO effect appears, pushing users to take action faster. Since this content has great potential, most social media networks like Instagram, Facebook and WhatsApp have joined Snapchat to share disappearing content.
With the popularity of video content, live video and video Stories work better these days: Stories are growing 15x faster than feeds and they have increased the amount of time users spend on Instagram from 15 to 32 minutes a day.
Just look at Instagram Stories by National Geographic. To show the story of Alex Honnold who made the ultimate climb without a rope, the company decided to create a video that will keep the audience hooked, and it worked well:
Ephemeral content is not just another buzzworthy digital marketing trend; it's a type of content that keeps people hooked as they are afraid of missing out on something important. When you create short-lived videos, whether Stories or live streams, you increase the chances of being watched by your target audience.
3. Vertical Video is Getting More Popular Amongst Users
In 2019, vertical video content is getting more and more popular among users. Why? According to Mobile Overview Report, smartphone users hold their gadgets vertically 94% of the time. What is more, people spend 29% of their time watching videos vertically, so it's more comfortable for people to consume this video format.
Here's a little case study of using vertical video to drive business results. In 2018, Vita Coco company organized a brand awareness campaign with the help of video Stories ads on Instagram and Facebook. Within just 3 months, the company achieved an 18x lift in ad recall and awareness.
Without a doubt, vertical video content is on the rise. Not only does it give an opportunity to own more of the user's device, but it also comes in line with current consumer behavior.
4. Users Crave For More Social Media Videos
With over 2.77 billion social media users in 2019, using these platforms to interact with customers isn't an option for brands. And social media presence means nothing until you satisfy users' needs and wants. Thus, creating video content is a must, according to social media video statistics: social videos generate 1200% more shares than text and images, people watch 100 million hours of video per day on Facebook, and 82% of users watch video content on Twitter. In short, users want to get more videos via social media platforms, and brands should satisfy their needs to achieve business results.
Let's take the beauty brand Sephora as an example. Last year, Deborah Yeh, SVP of Marketing & Brand at Sephora, revealed the unique social media strategy, highlighting that the company was focused on building a two-way conversation with its customers. Yeh claimed that the company created almost 90% more videos last year. For example, customers loved Sephora's how-to videos and live streams on Facebook:
They also liked that the company used video on Twitter:
And the launch of its IGTV channel caused a buzz on social media, too. Moreover, users crave for video content on the platform: Instagram video statistics show an 80% increase in time spent watching video on the platform. Thus, it's no wonder Sephora has different Instagram video content ideas.
In short, Sephora keeps up with the trends and produces various videos to share on its social media accounts. As followers watch this content, it gives the company an insight to create even more videos in the future.
5. Using Videos Helps to Achieve Business Results
When starting an online business, you want it to bring good results, right? While we all want to grow our businesses, it's nearly impossible if you don't pay close attention to your customers' needs and wants. In 2019, video content is an essential element of any business growth.
If a picture is worth a thousand words, a video must be priceless as it can show any process in details. For example, brands can explain how to use their products with video content so that more customers want to buy. Thus, it's no wonder that landing page video integration works well these days – it can also increase conversions by 80%. Just take a look at a landing page by JBL – a potential customer can not only read about the speaker but he can also watch the video to get additional details.
6. Videos Help Customers Make the Purchase Decisions
Want to sell more? Lay a bet on video marketing, and here's why: almost 50% of internet users look for videos related to a product or service before visiting a store, 4x as many customers would rather watch a video about a product than read about it, and consumers are 57% more confident in their online purchase with video.
For marketers, this means the huge potential to hook customers' attention and interest them in learning more about your product in an interesting way. What is more, it's a great way to boost sales. And if you want to increase ecommerce sales, you need to stay creative and think about video ideas that may push your customers to make the purchase decision faster.
Unboxing
Tutorials
How-to
Expert roundups
Q&A sessions
UGC and testimonials
Behind-the-scenes content
7. People Prefer Soundless Videos
Do you know that Facebook video statistics claim that people watch 85% of videos on the platform without sound? Since the majority of people scroll videos while they are too busy to watch the full version and pay attention to every single detail, they prefer to turn off autoplay sound.
This means your video should deliver the brand message even if people watch it with the sound off. In other words, you can either include text overlays or use video content to explain your idea.
Here's an example from The Dodo, an American online publisher focused on animals and animal rights issues. The company fights for animal rights and it always shares emotional videos like the one below.
With the help of text overlays, the company helps viewers understand the plot of the video even if it's soundless. Whatever your niche, you need to be ready to create a video that stands out from others even if the sound is turned off.
8. YouTube is the Future of TV
Let's be honest: brand authenticity means a lot these days, so it's no wonder that customers try to avoid artificial ads that bombard us from all sides, especially TV channels. With the love for video content, most people believe that YouTube is the future of TV: YouTube video statistics claim that people watch over one billion hours of videos on the platform daily.
Another reason why this platform is great for both users and marketers is YouTube advertising. Not only does it have settings to target the right audience, but it is also 84% more likely to hold attention than TV ads.
Over the last ten years, Youtube has become a great tool for video marketers. For now, there are many successful Youtube video marketing examples that this platform keeps audiences engaged. If you're about to give video content marketing a try, think about choosing YouTube as the main platform for video production as the future is here.
The Bottom Line
Based on the most relevant video stats, these 8 lessons can help marketers avoid making common mistakes and create videos that keep your audience hooked and engaged. Once you know what your potential customers want and give it to them, you can stay one step ahead of your competitors who hope for the attention of the same audience.
Do you know other video marketing statistics that can help marketers create better strategies? Share your thoughts in the comment section below.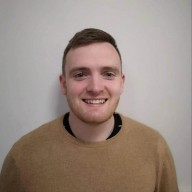 Michael Cole
​Michael Cole is a professional content writer. He has completed a BA in English and History and an MA in Journalism. Michael has extensive experience writing for both print and web and can turn his hand to any subject. His favourite one is free graphic design software. Especially he likes Background Remover by Design Wizard. ​