Impress your audience with a high-quality YouTube video
How to make a YouTube video?
It's a simple question. But the answers aren't so simple.
There are so many YouTube channels, but not all YouTube creators really know what it takes to make a good video. Sure, many YouTube users record a video and then upload it, but the video is often low quality and irrelevant to the audience they are trying to target.
This guide shows you exactly how you can avoid the pitfalls that many YouTube creators fall into. By reading this post, you'll get all the information you need to make an impressive YouTube video and become a successful YouTuber.
Find out what it takes to make a YouTube video in 5 detailed steps
We show you how to make a YouTube video in 5 steps, from the early stages of planning your video to the moment of truth when you finally upload it to YouTube.
By following all of these steps, you can make sure that your video looks professional and resonates with your target audience.
This post goes into so much detail on everything YouTube video-related that you'll never need to look for YouTube tips again. So without further ado, let's get into it.
Create an engaging YouTube video for your business with Design Wizard. Sign Up Here All images in this post are from our free image site PikWizard.
1: Know what your audience wants
Being aware of what your audience wants is a huge advantage when you are attempting to create a successful video. If you go in blind, you'll never be able to create the type of videos that your audience will love.
When you know exactly what the people you want as your audience is interested in, then you're off to a great start.
Research similar content
Look out for relevant sources that will enhance your YouTube video. Pack it full of valuable information that your audience can take something away from.
Check out some YouTube videos that are already popular among your audience and examine where they got it right. It's worth looking out for things in those videos you could make even better in your own content.
Look at the latest trends
Trends are always a sure bet when it comes to creating videos that people want to see. By looking at the latest YouTube trends, you will always find something that will interest your subscribers. If you've a suitable budget, use social media tools like Buzzsumo and Sprout Social to keep an eye on what's hot right now.
Do your own version of a popular video or give your opinion by creating a review video. There are lots of different things you can do with popular content like trending videos to grow your own channel. Many YouTube viewers know what they like and like what they know.
Being original while keeping your audience happy
As important as it is to create relevant content, playing by the rules only gets you so far. Occasionally, you'll have to push the boat out to create new and exciting content that gets your or your business noticed. The most successful YouTube videos often reach great heights because they easily stand out from the crowd.
You could even look at a YouTube video that inspires you, take some key points from the video and then put your own spin on it. Just make sure that your own individual style and your unique personality always comes through in the video.
2: Pick a topic and plan your video
Before you start creating your YouTube video, it's important to have some sort of plan in place. If you jump right in and start recording the first thing that pops into your head, the chances are that it won't work out very well.
The best YouTubers carefully plan the content of their video and clearly visualise how that content will appear. They have a good idea of the theme of their video and what they want it to look like from the outset. You'll be forever wondering how to make a YouTube video if you don't have a plan for your content.
Deciding on what you want your video to be about
So, you already know what your audience like to watch. Now it's time to pick a topic for your video. For example, if beauty products is your thing, consider doing make up tutorials, product reviews, comparisons, trends and make up challenge videos. It's likely that all of these videos will be of interest to a very similar target audience.
Later on, you'll find out how to schedule videos with these varying topics and then release them on certain dates. This ensures that you have a consistent stream of relevant, engaging content.
Planning the small details
With YouTube videos, sometimes the small details can make a big difference. When people are figuring out how to make a YouTube video, these details are often overlooked.
For example, the length of your video might not be the first thing that comes into your mind, but it can be crucial. You might just want to record everything that you think of, but if your video is too long, people won't want to watch it. If a video is too short, there might not be enough content. Try to find a happy medium that gets the balance right.
Insert small nuggets of information in your video that will both educate and entertain your viewers. These minute additions can add up to a happy subscriber and a recurring visitor to your channel.
Having an eye-catching YouTube video thumbnail can essential to getting more views. Take a look at some of Design Wizard's YouTube video thumbnail templates and start creating your own unique design.
3: Choose how you want to create your video
If you don't have any equipment, don't worry. There are tools out there that provide video templates that you can customise for your YouTube videos.
There is so much choice available when it comes to selecting what platform you want to make your YouTube video with. Sometimes it can be easy to get lost amid such a wide variety of options.
However, while there is a lot of choice, only some of the options are worth your time. Once you narrow things down, it becomes much easier to make your decision.
Design Wizard's Stories really stands out. It lets you create unique, professional videos in minutes without any design experience. Time is valuable when it comes to making your YouTube video and getting it out there. Stories makes it simple to produce stunning videos on a deadline.
The many features of Design Wizard Stories
Design Wizard Stories has a number of great features that are ideal for designing impressive videos. YouTube video making just got so much easier.
You can upload your own videos and combine them with any of the videos from Design Wizard's extensive library. This gives you a huge amount of options for creating unique videos.
Stories has a timeline feature that makes it possible to introduce new design elements at various points in the video. Some of these elements could include animated text, which has also been newly introduced with Stories.
For the first time, you can now use animated text with Design Wizard videos. We have a number of eye-catching animations to choose from. Use the timeline to choose exactly when you want these animations to appear.
Choosing your recording equipment
You don't have to be the world's greatest videographer to film amazing YouTube videos. Sometimes all it takes is your mobile phone to make video content for YouTube.
Modern mobile technology has improved so much that it's now a very popular way to create YouTube videos. However, if you're just starting out and want to get noticed, sometimes quality recording equipment can be a good investment. A higher standard video might just set you apart from everyone else who's starting out.
When you begin looking for video recording equipment, ask yourself what you want the final product to look like. If you want your video to look genuine and relaxed, recording equipment will be much less of a priority than the content you create. But if you want a premium video, you're going to have to put in the effort.
Find out what equipment suits you best
First and foremost, it's important to get the right camera for the job. Standard video recorders, GoPros and webcams usually produce great videos, but if you're wondering how to make a YouTube video that has a cinematic look, you'll need a DSLR (digital single lens reflex) camera.
Many YouTubers favour this option, as it has the highest quality output. A digital sensor captures your image instead of a film, allowing for a wide variety of shots and the easy adjustment of camera settings.
Be aware of how your equipment is affected by external factors too. For example, iIf you're making an outdoor video, make sure that you have the right equipment to suit the weather conditions that you're filming in.
Learn about sound
When you're trying to find out how to make a YouTube video, don't cover your ears when sound is mentioned! Sound is vitally important when it comes to creating a great YouTube video.
Poor sound quality can make your video look unprofessional and will most likely disengage your viewers. To avoid this, try to learn as much as you can about how sound works in video.
Depending on the type of YouTube video you're trying to create, you'll need to choose a suitable microphone that will amplify your voice or other sounds in the video.
For screen recordings, you could use a studio mic or a USB mic. For vlogging and interviews, try using shotgun mics and for videos with lots of movement, use a lavalier mic.
The sound of your video will be directly affected by how you shoot it. If you choose to film in a noisy location, the sound of the video will be influenced by it. Know what your surroundings are and try to get your sound in sync with them.
4: Start Creating!
Now that you have all of your preparation done, it's time to get down to business. Put your plan into action and if you're recording, set the scene for your video. Get all the props you need and set up your camera at the angle you want.
If you have written a script for your YouTube video, make sure you know it well, but don't be afraid to improvise too. Some of the best videos are natural and in-the-moment. If you are reading from your notes for the whole video, it might not be as entertaining. Knowing how to present a YouTube is equally important as knowing how to make a YouTube video.
Your video background
The choice of background in your YouTube video can have a big impact on how it appears to your audience. A bright, cheery background can potentially be more engaging than a darker one, but you must have a background that's appropriate for the theme and mood of your video.
You could place items you want to talk about in the background of your video and then take them out later to show your audience.
For example, if you wanted to talk about multiple products, you could place them in the background and then gradually talk about them one by one.
Text in your video
To complement the footage in your video, you could add some supporting text. This text can be used to explain what's going on, to provide context, to caption an image, to include a call-to-action and much more.
You can link to your website in your YouTube video by using cards. These cards are very customisable, so you can easily upload images, edit the title and add text. You can also add videos, playlists, donation cards, channel cards and polls to your video.
If you're marketing your business, cards can be extremely useful for turning your YouTube audience into customers. Use them to advertise offers and new products. For some more tips on how to make a YouTube video that effectively markets your business, check out our blog post – 50 Greatest Examples Of Successful YouTube Video Marketing.
Reference other videos
To help boost your own profile, it's no harm to reference other videos or mention their creators in your content. Link to them in your video or in your video description to help build partnerships and to give other YouTube users a reason to do the same for you.
Learning how to market your YouTube video is just as important as finding out how to make a YouTube video. Even if you have created a great YouTube video, it will be a waste of time if no one ever watches it.
Get some help
It's a lot easier to make a YouTube video when you've got help. Enlist the services of some of your friends or fellow YouTube enthusiasts to give you the best chance of making an amazing video. They could help you with the camera work, video production or whatever small tasks you feel you need assistance with.
They could also feature in the video as co-presenters, interviewees, prank subjects or one of your band members. There are lots of great ideas that you could bring to life in your YouTube video when you've got a team.
5: Publish and share your video online
Once you have finished making your YouTube video, you can then publish it to YouTube. Make sure everything is exactly how you want it to look before you hit the publish button. The last thing you want is a video that doesn't accurately represent the idea that you had.
Make sure to engage with any comments you get on your video to help build a dialogue with subscribers and get some feedback from them. YouTube commentators are usually not shy about giving their opinion!
Sharing your video on social media
Sharing your newly published video on Facebook, Instagram, Twitter and LinkedIn is hugely important for growing your audience. If you only post on YouTube, less people will see your video and you won't be able to grow your channel as quickly.
Whenever you share your video, mention your YouTube channel to try and get people to visit it and look at more of your videos. You never know, other people might learn how to make a YouTube video from looking at what you've created.
Creating more great video content
Now that you've found out how to make a YouTube video and gone on to create your first video, it's crucial that you don't stop there. Keep making new videos on a regular basis to attract new subscribers and to keep them engaged.
Encourage your viewers to click on the little alarm bell beside the Subscription button so that they get notifications whenever you add a new video.
Schedule your YouTube videos so that you have a plan in place for the content you intend to release. You can use social media tools like Buffer or Hootsuite to help you out with this, but if you're on a budget, you could try to keep track of your videos in a spreadsheet or a word document.
Conclusion...
Figuring out how to make a YouTube can be intimidating when you're starting out, but with the help of these 5 steps, you'll be hitting the ground running. No one is born knowing exactly how to make a YouTube, they learn how to do it the basic way and then hone their craft. Even the most popular YouTubers had to start somewhere.
If you've made your first YouTube video, get in touch with us by tweeting @getdesignwizard and let us know how it went.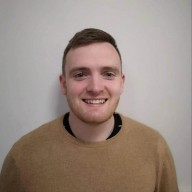 Michael Cole
​Michael Cole is a professional content writer. He has completed a BA in English and History and an MA in Journalism. Michael has extensive experience writing for both print and web and can turn his hand to any subject. His favourite one is free graphic design software. Especially he likes Background Remover by Design Wizard. ​