Find out how to design Instagram video ads with Design Wizard that stop your target audience from scrolling past or swiping left. Get tips on how to align your brand identity with your key advertising message and how to stand out in the sea of beautiful visual content on this social media platform.
Even more so than on other platforms like Facebook or Twitter, Instagram's focus is clearly on top-quality visuals. Users post and expect to see high-quality images and videos. They often add filters to attract even more attention or just for fun.
This creates a competitive environment where businesses need to find ways to create video ads that are more eye-catching than their competitors. They also have to be engaging enough to stop their target audience from scrolling past to the latest posts of loved ones and other accounts their target audience follows.
Authenticity and focusing on customer needs are key when you're creating a short video ad, but there are also other elements that help you create a successful video ad campaign on Insta. Find out what they are below:
How to Create Video Ads for Instagram in Design Wizard
Step 1: Sign up and Log into Design Wizard
Go to designwizard.com. If you haven't got an account yet, click Sign up at the top right. Enter your email address and create a password.
To verify your new account, click the link in the verification email in your inbox. Log in with your new Design Wizard details.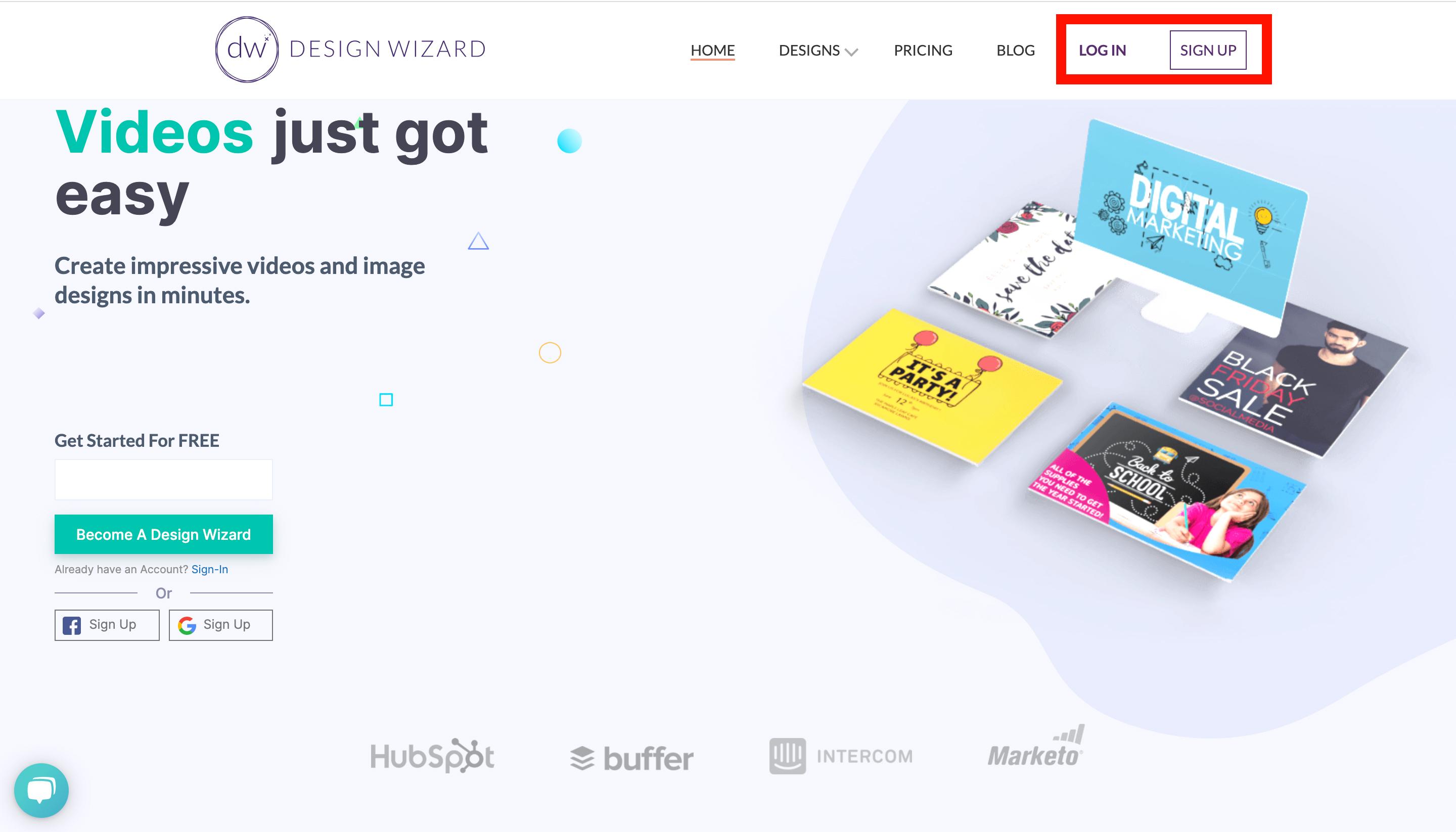 Step 2: Start with a Blank Video Canvas
Get started with a blank video canvas. Find your Design Wizard dashboard at the top and choose Video from Your sizes.

Step 3: Find an Instagram Video Ad Template
Click Videos in the menu on the left. In the search bar, enter a category or keyword that relates to your business or what you're advertising. To narrow down your search further, click the Filter icon. Filter by Video Quality, Video Collection, Video Properties, People, or Choose a filter from filter categories like Characters, Interfaces, or Nature Elements.
Browse our video library to find a relevant video ad template. Click on videos to select and preview them. Hover over the top right corner of a video and click the heart icon to save selected videos. To find your favorites later, go to Favourites in the menu on the left.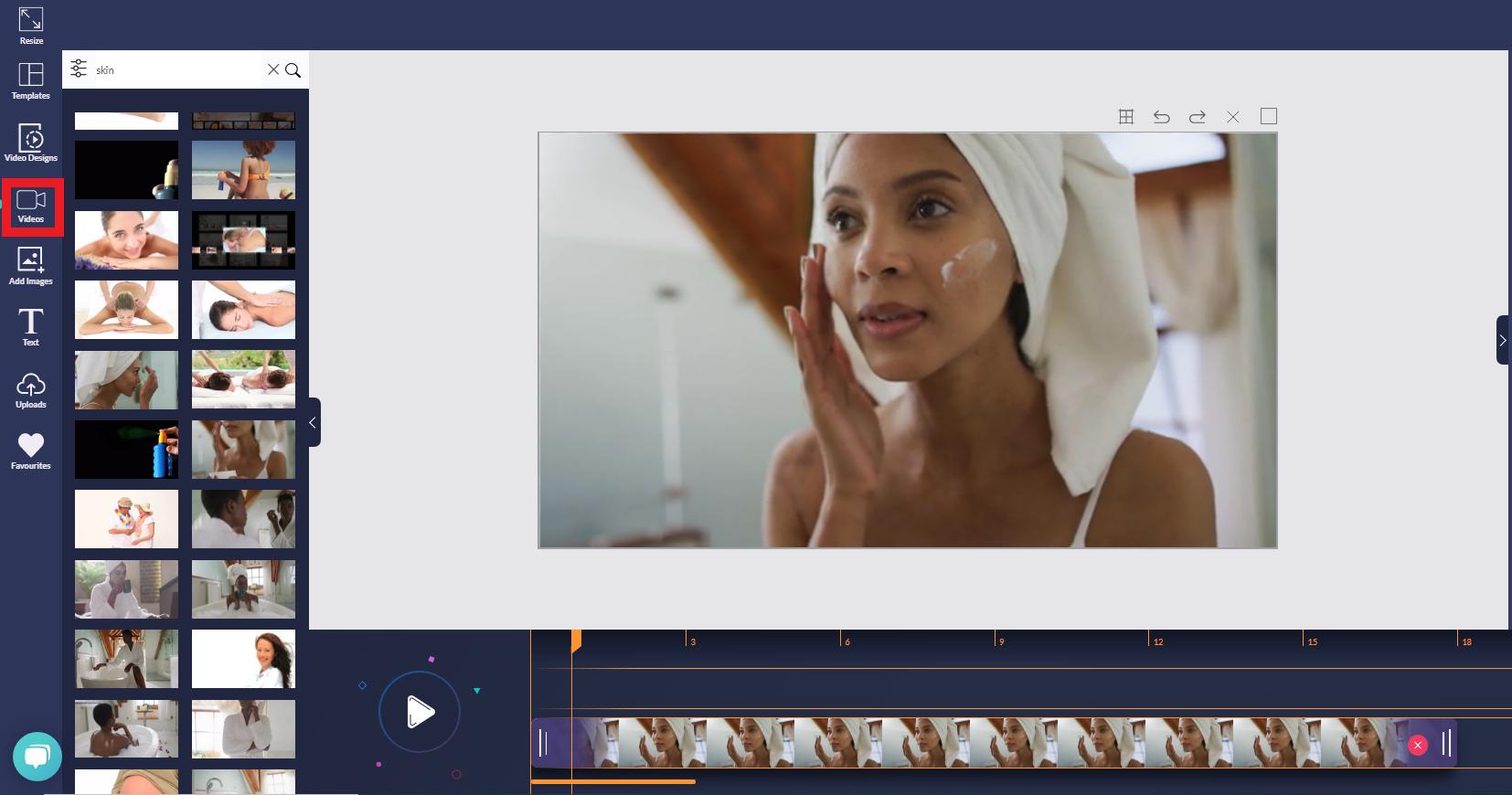 Step 4: Add Text and Adjust Timing
Click Text in the menu on the left. To find what fits with your brand, hover over the animated text templates to preview them. Place your text where you want it to appear in the video. Click, drag and drop the text block on the timeline at the bottom of the screen. To extend the length of time your text is shown, grab the sides of the text and pull it out along the timeline.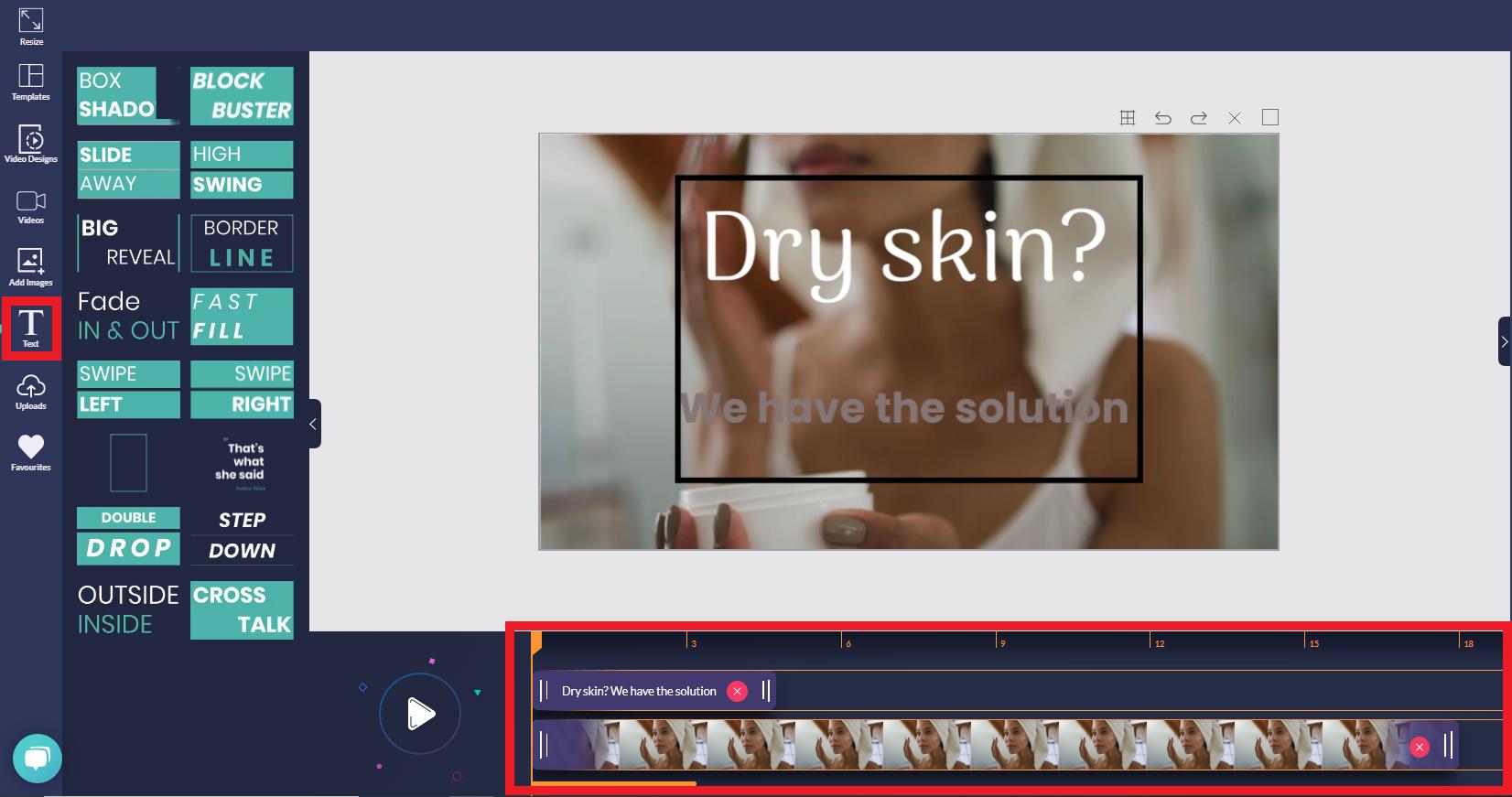 Step 5: Change the Text of Your Instagram Ad
Double-click the text on your timeline. To customize your text, use the panel on the right. You can adjust the alignment, color, line spacing, ratio, and size of your chosen typeface. If you signed up for the Design Wizard Pro plan, you can select uploaded brand fonts here.
To move the text to a different place in your frame, click and drag it to your chosen spot. If you need to delete the text from the timeline, click the red X icon.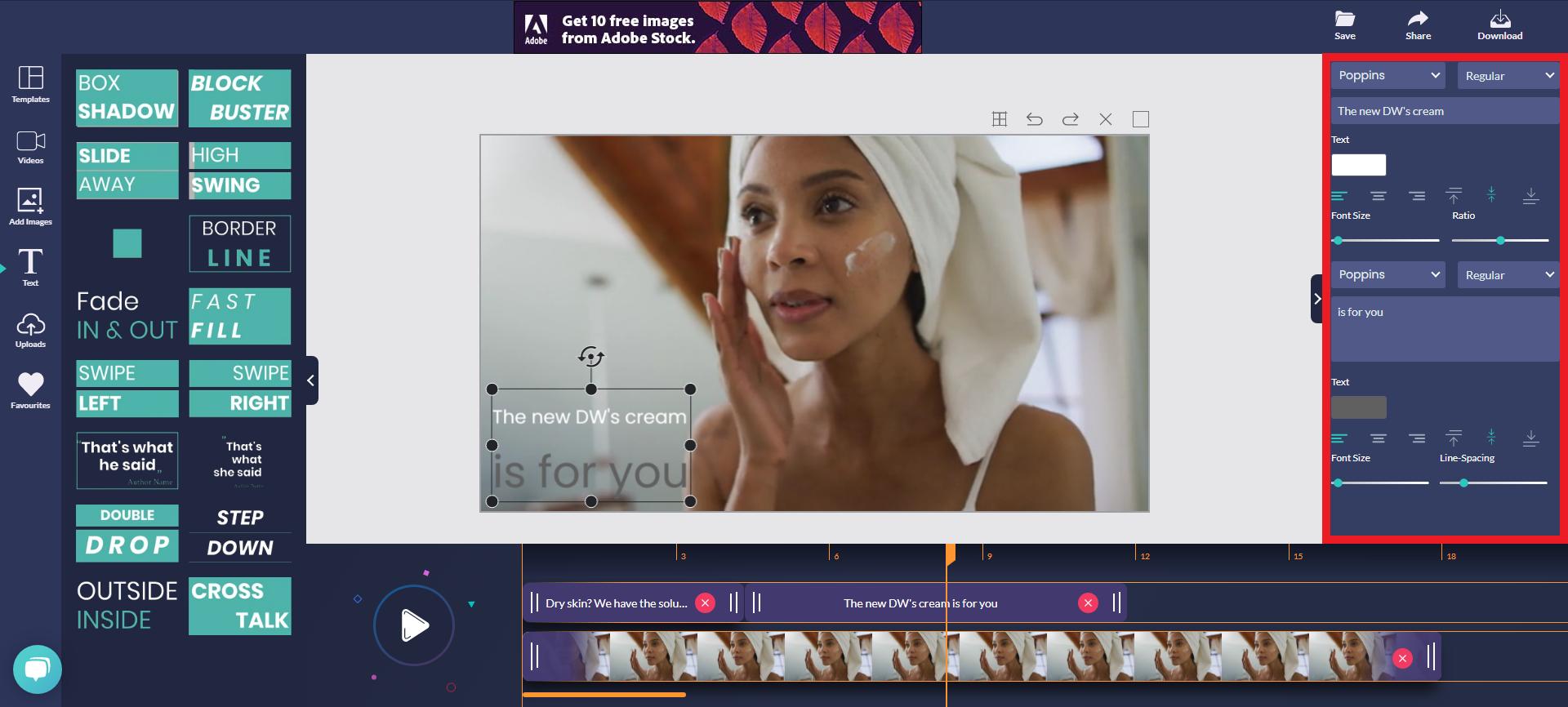 Step 6: Download Your Video Ad for Instagram
Once you've completed all your changes, click Download on the top right. Find your final video ad in your Downloads folder in your Explorer ready for upload to Instagram.
Looking for a tutorial on how to boost a video ad campaign on Instagram? Just scroll down to find our step-by-step guide following our best practices for Instagram video ads.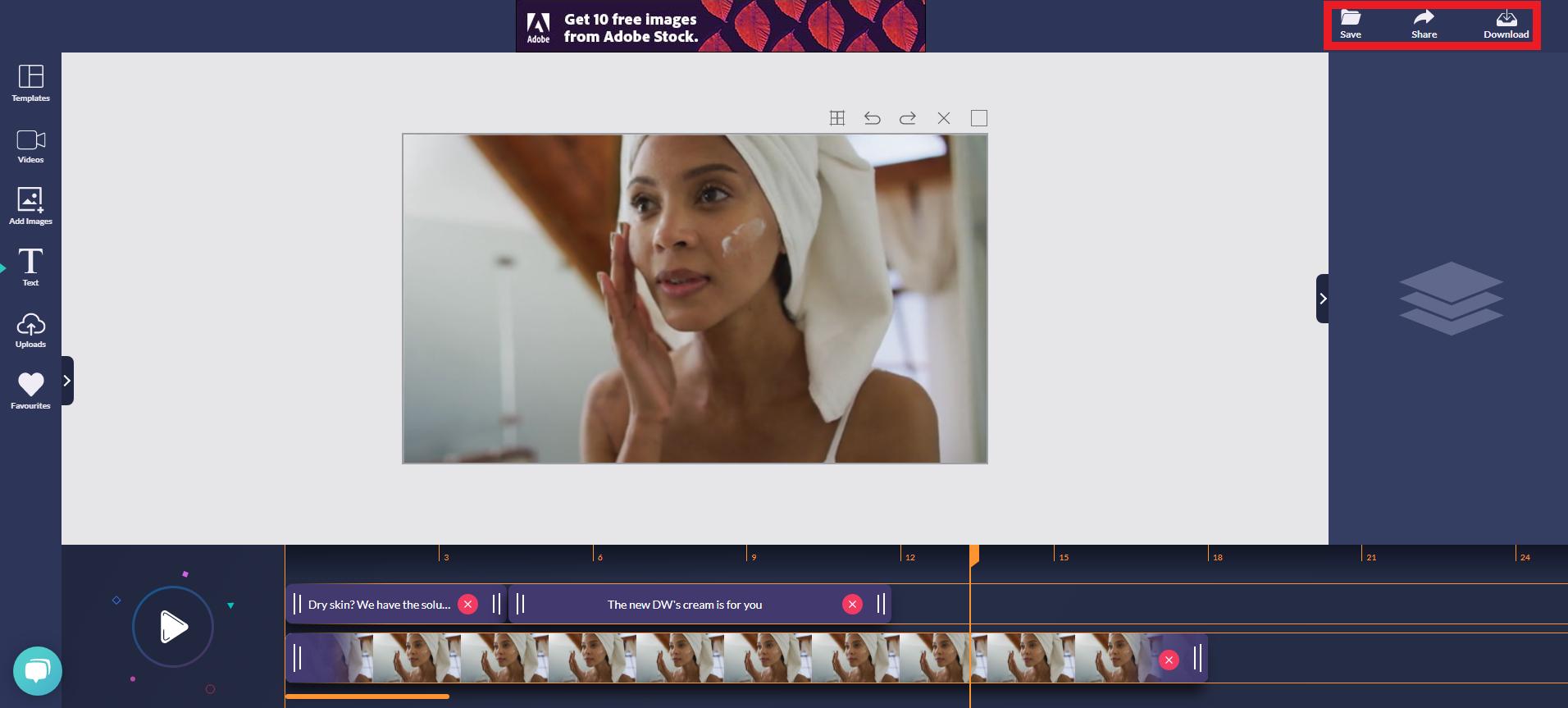 What are the Instagram Video Ad Specs?
To ensure your video ads display in high quality and look professional, stay up to date with the latest guidance on the correct specs to set up your video ad for success. As social media platforms update their interfaces, specs might change. We've gathered the latest information for you.
Here are the specs for the three types of video ads you can upload to Instagram:
Landscape video ad:
Recommended format: MP4 and MOV
Minimum resolution: 600 x 315 pixels
Aspect ratio: 1:91:1
Maximum video size: 4 GB
Recommended video length: 15 to 60 seconds
Square video ad:
Recommended format: MP4 and MOV
Minimum resolution: 600 x 600 pixels
Aspect ratio: 1:1
Maximum video size: 4 GB
Recommended video length: 15 to 60 seconds
Vertical video ad:
Recommended format: MP4 and MOV
Minimum resolution: 600 x 750 pixels
Aspect ratio: 4:5
Maximum video size: 4 GB
Recommended video length: 15 to 60 seconds
When you're setting up your video ad, make sure you have enticing ad copy ready that fits the text recommendations for Instagram. Ideally, your primary text should not be more than 125 characters. Don't use more than 30 hashtags.
Stay Consistent with Your Brand Identity
If you're creating video ads for Instagram for the first time, don't get swept away by the demands and recommendations for this particular social media outlet. Make sure you follow brand guidelines and stay consistent with the color schemes and fonts you've chosen to make your brand recognizable throughout all channels you're using for advertising.
To ensure your video content resonates with both your target audience and your brand identity, brainstorm ideas that hone in on who you're advertising to and how to align your brand design. If you're advertising on a new social media channel, you might want to establish your brand first with a brand awareness campaign using logos, fonts, colors, and a tagline that shows the unique personality of your business.
To establish credibility, add information about how you're a leader in your industry and have links to landing pages ready that prove this. Over time staying consistent within your video ad designs increases trust and creates positive associations between your brand and your target audience. You also want to connect with customers on an emotional level to make your brand more memorable. Use elements in your advertising design that tap into people's feelings and consider techniques like color symbolism to evoke emotions with your visuals.
Learn from Insta Pros but Stay Original
Research Instagram content creators in your industry and have a look at what your competitors are doing and which campaigns seem to be successful and which aren't. There are also the virality factor and trends that have a major impact on Insta.
If you spot viral content early enough and it fits with your brand, react quickly. Participate with your own take on it and boost the post. Keep an eye on trends and try to jump on them soon after they've emerged.
Stay up to date with trending hashtags. Hashtags are still highly relevant for engagement as your post will be visible among the search results for that particular hashtag. This way the Instagram algorithm places your content in the right category displaying it to the right audience. Make sure that you choose hashtags that are trending in your niche to get the best results.
Authenticity is key here. Even if you're following a trend or trying a successful Insta strategy that you found on a competitor account, make it your own. Brainstorm innovative ways to add to it in your own brand voice and tone.
Be Creative and Use High-Quality Content
When you start thinking about the story you're going to tell in your ad, brainstorm creative ways to show your brand identity. Although it might be tempting to just quickly shoot a reel on your smartphone in the name of authenticity, keep quality in mind. Find the balance between authentic and professional-looking video content.
Before you upload your file, make sure you have High Quality Uploads enabled in your account settings. The setting is hidden in the Data Usage settings and ensures your videos display in high resolution.
Getting a crisp-looking video can be a daunting task. When you're only starting with video ads, it's easier to find video templates in the Design Wizard Online Video Editor and customize them to fit your brand. If you can't get enough of browsing engaging video footage, check out more premium stock content on PikWizard.
Optimize for Mobile
Searching for information and using apps on smartphones has become an integral part of our daily lives. The average user now prefers to enjoy social media or get daily tasks done in just a few taps on their mobile phone rather than opening up a laptop. Apps are quick and easy to use and you've got everything you need from online banking to social media in your pocket wherever you are.
It's crucial to design your ads for mobile screens first whether you're launching them on LinkedIn, Facebook, or Instagram, and think about other placements second. It's even more important for attracting your audience on Instagram, as the social media platform favors use on smartphones over desktops. If you prefer to upload images via your browser on your desktop, there are options to use Instagram on a computer, but they are limited and don't include the option to boost your post.
Consider the size of a mobile screen when you design your ad abdensure that the copy and visuals are large enough for your audience to read and see at a glance. Keep the text to a minimum and craft a clear advertising message in simple typography that is easily readable. Experiment with contrasting colors to make your visual elements stand out more.
Design Captions for Instagram
Don't rely on sound and use in-video captions or subtitles on Instagram. Animate them in an interesting way to catch the eyes of your audience and entice them to turn on the sound. Even though most people scroll through their feed with the sound off, it doesn't mean you should neglect music or narration entirely when you're designing your ad. Ensure your video impresses the viewer with a captivating soundtrack or voice-over.
When adding a caption below your video, make sure you're hooking the audience with the most vital information in the first sentence. Captions get truncated after 125 characters. Use this space for enticing ad copy that makes your audience tap more.
Authenticity is key on social media. Even when you're writing an ad, it has to come across as natural as possible. Don't sound like a robot. Instead, clearly represent your unique business. Use your brand guidelines to get your tone and voice right.
Focus on Solving Problems
When designing your video ad, think about how you can highlight solving a problem. Ask yourself how your products or services are helping your customers. What are the outcomes customers expect when buying from you?
Be creative. There are many options for you to focus on solving a problem. For example, you can go down the educational route and show your audience how your product works in a short step-by-step guide or you can give them a behind-the-scenes look into your services.
If a problem can't be solved in one short clip, consider making a series of videos around the same issue. This method also shows you dedicated followers who keep watching to find out more, gets you better quality leads from Instagram, and eventually increases sales.
Be Relatable and on Trend
As part of your video ad mix, create videos that are relatable. Spruce up your campaign with content that shows how useful your products or services are in situations that your customers can relate to. You can tell a story or an even better way to do this is via social proof and asking customers for an on-camera review. It emphasizes the experience with your products or services, which makes it more authentic.
As a fast-paced social media platform that hosts trending and viral content, it's crucial to also stay up to date with the latest content styles on Instagram and apply them to your ads. Explore native approaches like user-generated content asking your audience for their opinions or getting their experiences sent to you in a visual format and using it for your ad campaigns.
Instagram users expect storytelling, entertainment, and seeing a person they relate to have a positive experience with your brand. Creating video ads that are relatable and follow current trends are great ways to make your audience forget they're watching an ad and build trust in your business.
How to Boost an Instagram Video Ad
To have more options for your ad creatives, manage your video ads for Instagram in Facebook Ads Manager. Check out our step-by-step guide on how to create a video ads campaign on Facebook.
If you want to turn one of your video posts into an ad quickly, you also have the option to boost your post. Here's how it works:
Step 1: Find Ad Tools on Your Instagram Business Profile
Tap Your Instagram business profile and tap View professional dashboard. In your Professional Dashboard tap Ad Tools.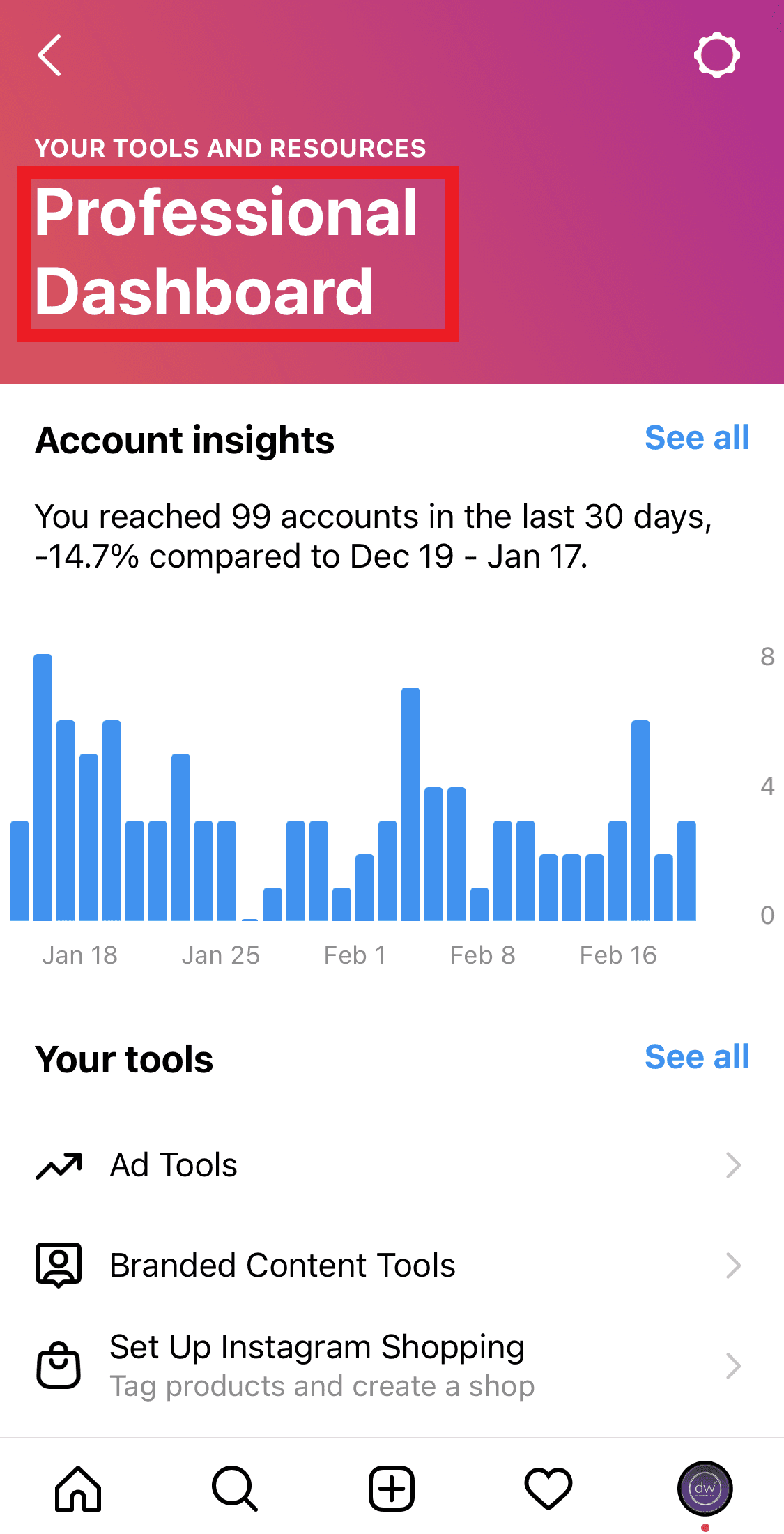 Step 2: Choose Your Video Ad
In the Ad tools menu, tap Choose a post. Select a previous video post you'd like to boost and tap Next on iOs or the Arrow icon on Android.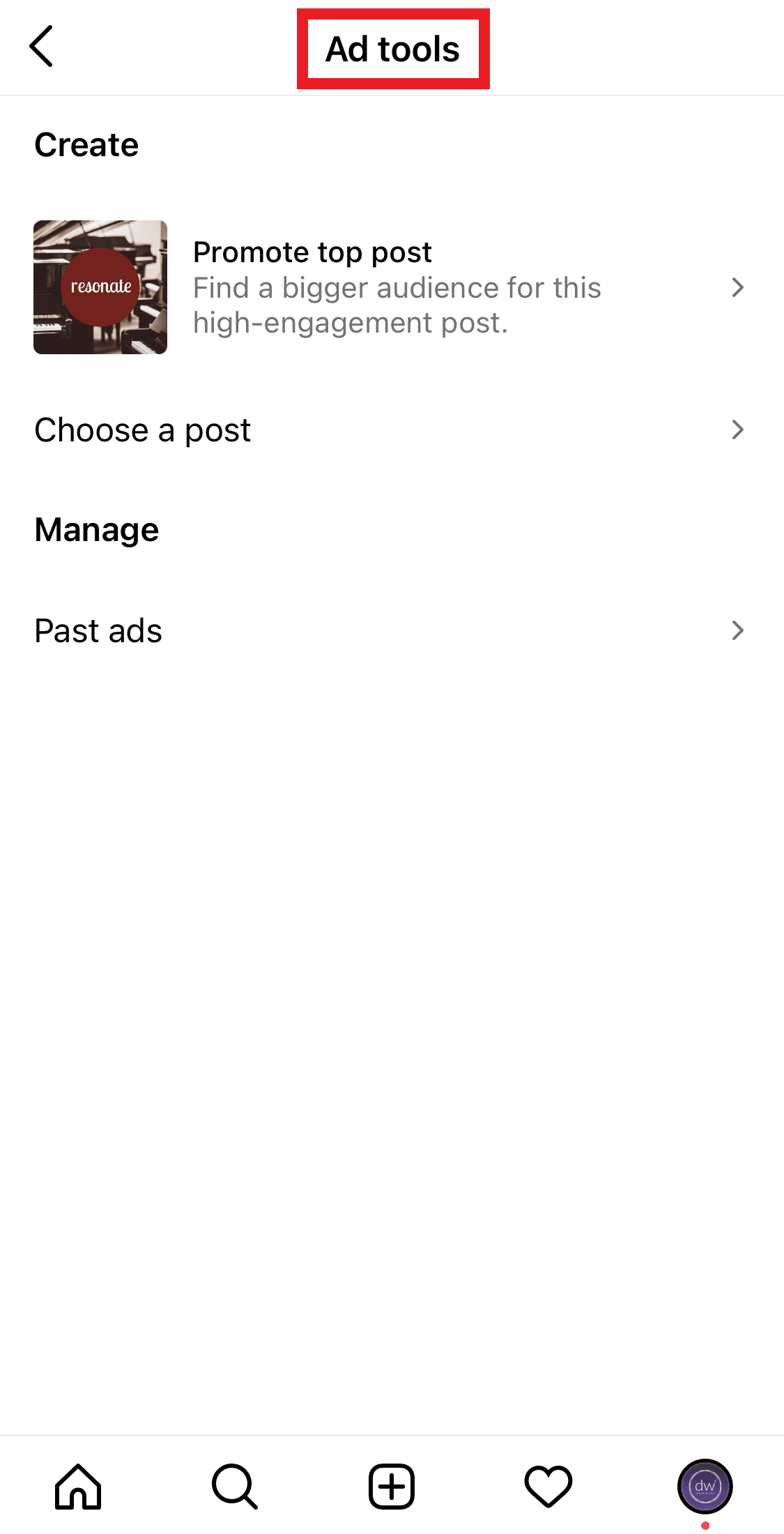 Step 3: Select a Goal for Your Video Ad
In the Goal window, tap More profile visits, More website visits, or More messages depending on what you'd like to achieve with your ad. Tap Next on iOs or the Arrow icon on Android.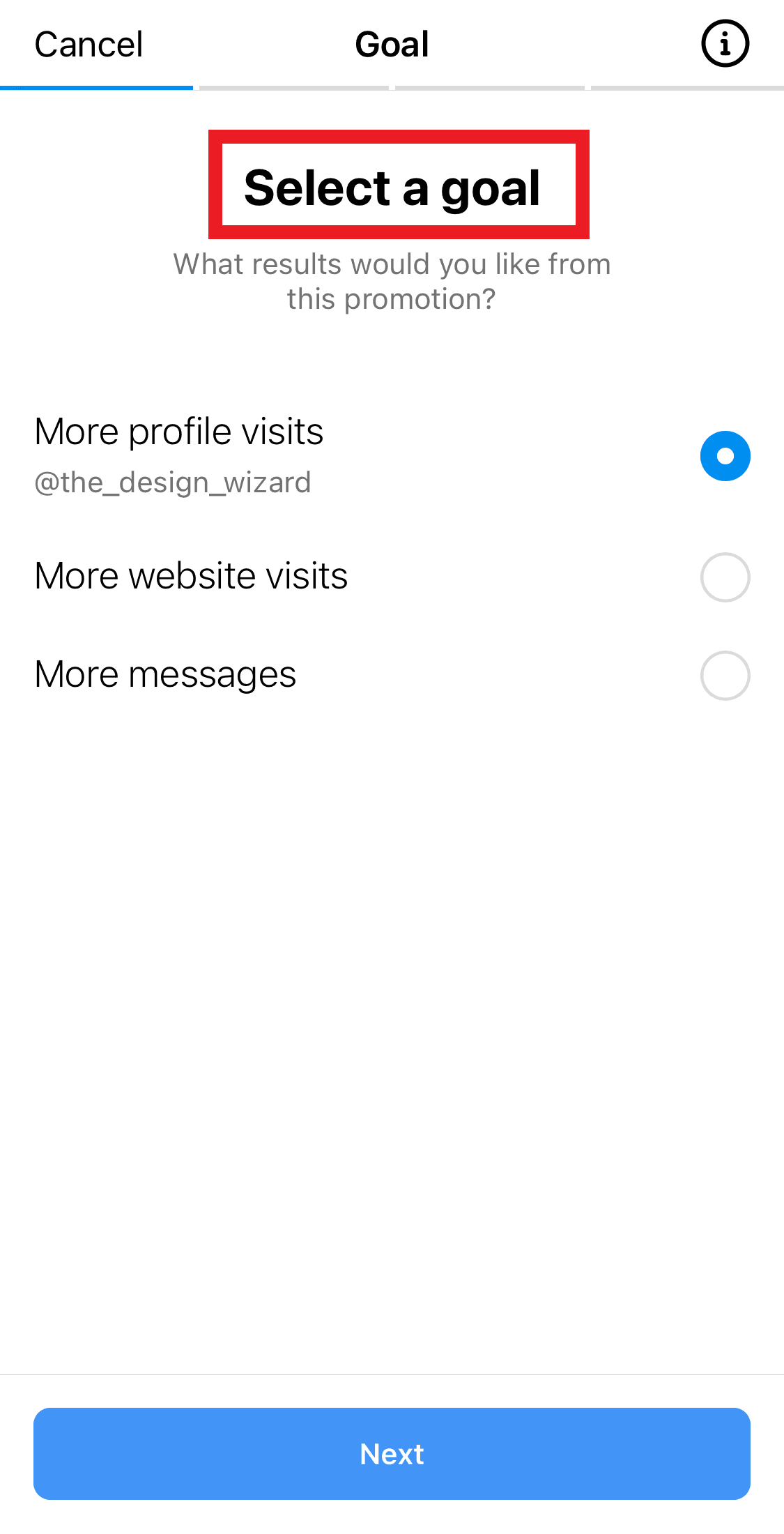 Step 4: Determine Your Target Audience
In the Audience window, select Special requirements if this applies to you. To let Instagram display your video ads to users similar to your followers automatically, tap Automatic. To customize the audience you're targeting, tap Create Your Own.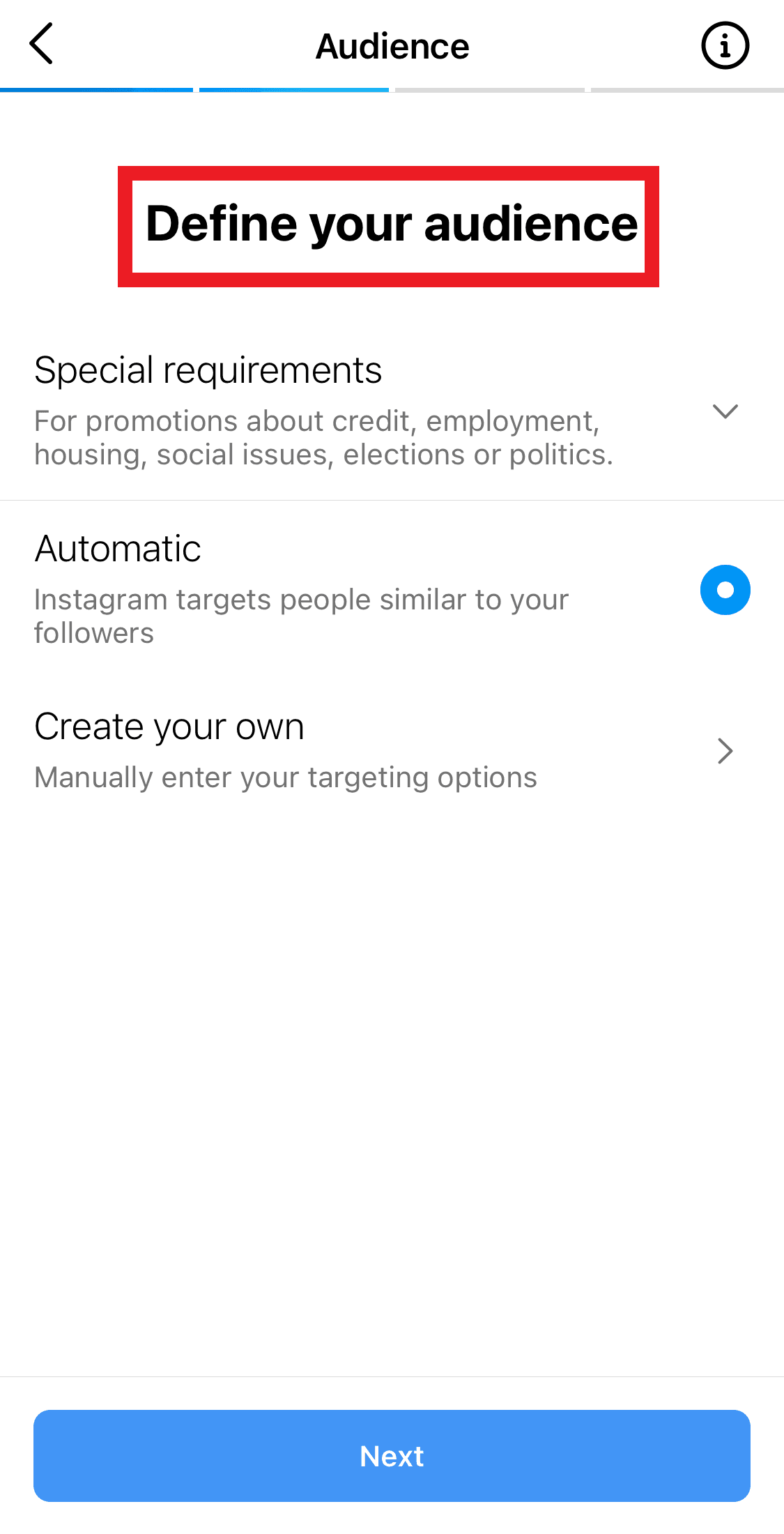 On the Create audience screen, enter an Audience name, Locations, Interests, and Age and gender to narrow down the audience you want to target. Tap Done.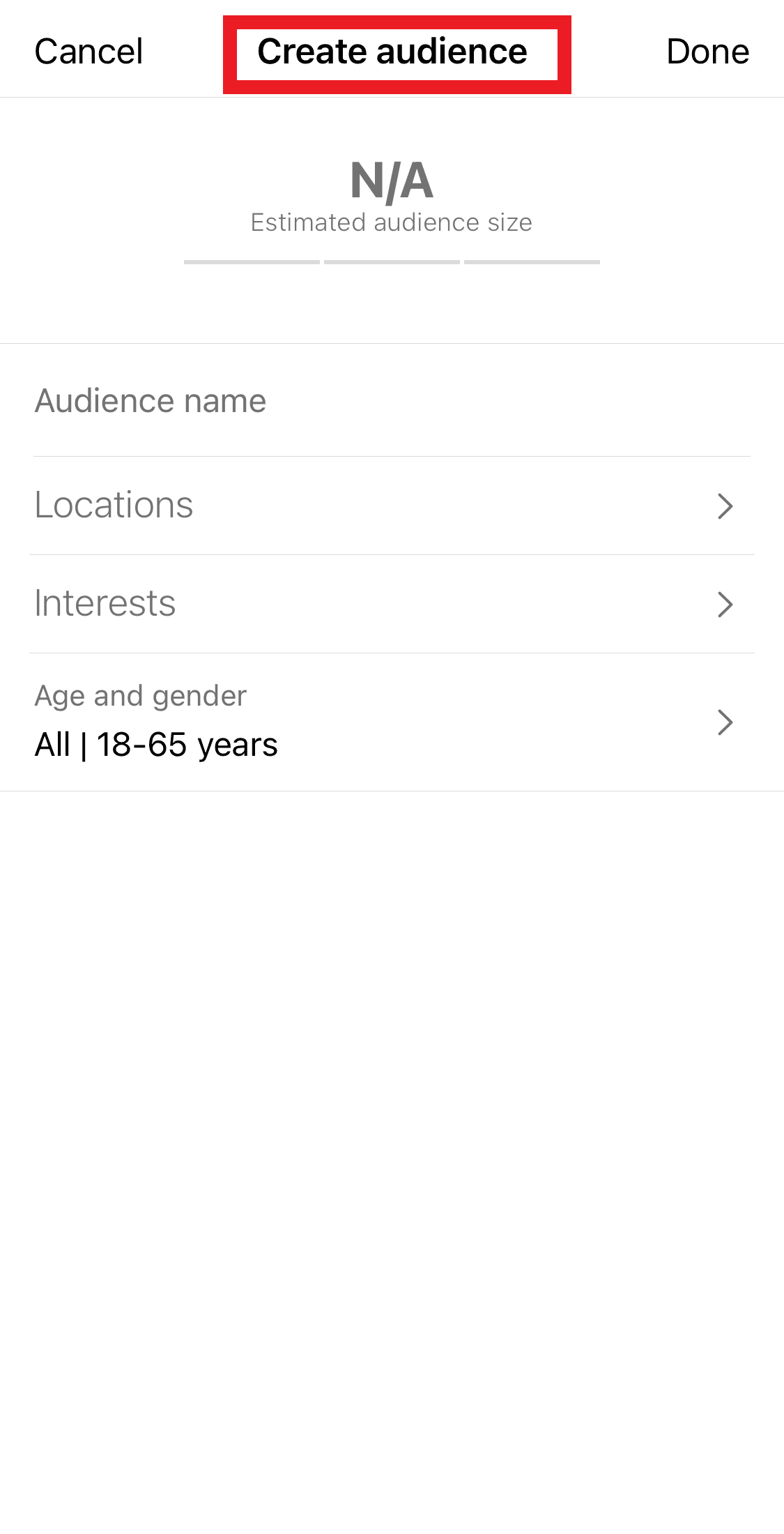 Step 5: Select a Budget and Duration
On the Budget and duration screen, toggle the buttons under Budget and Duration to select how much you want to spend on your video ad and how long you want to run it for. Tap Next on iOs or the Arrow icon on Android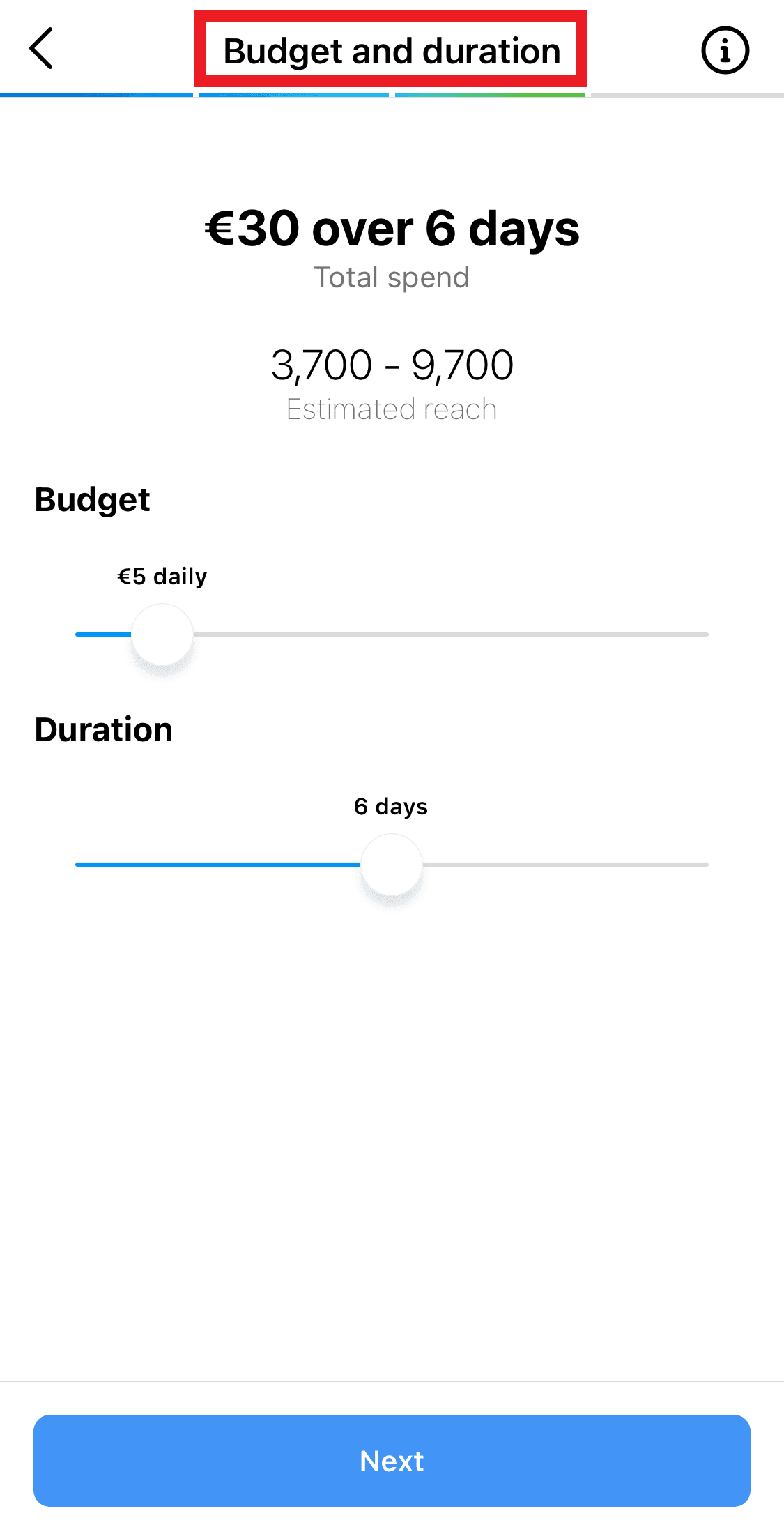 Step 6: Review and Publish Your Video Ad
On the Review screen, tap Preview ad to check if everything displays correctly. Check your Destination, Audience, Budget and duration settings. To enter your payment details, tap Payment. To launch your video ad, tap Boost post.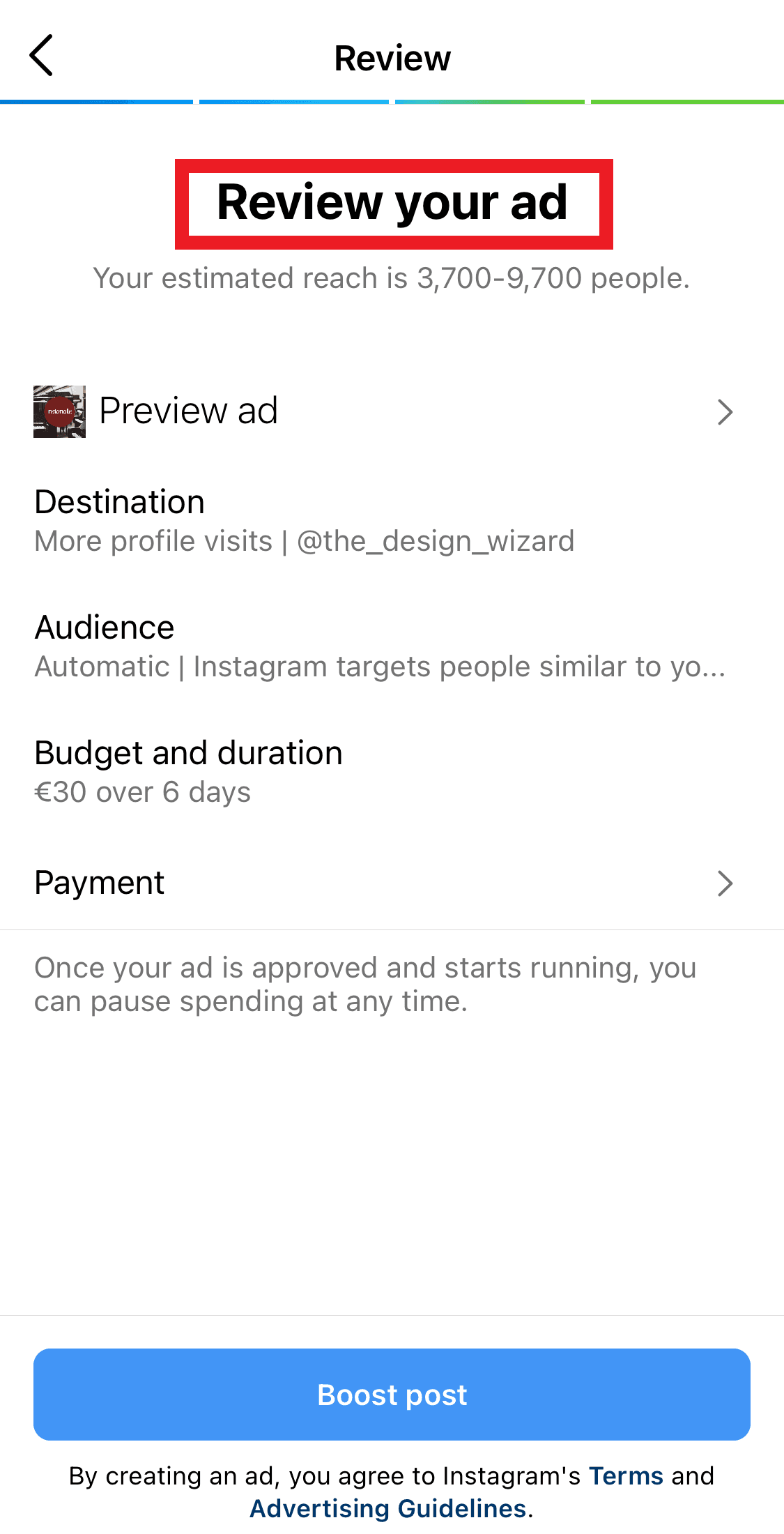 Instagram Video Ad Types
Check out our guide below and find the right type of video ad for your business.
Instagram Stories Ads
As Instagram users swipe through their stories, ads usually appear between stories from two different accounts. Users get the option to swipe up for more information, which leads to a brand profile or links to their website.
These video ads are vertical and unlike personal stories, they don't vanish after 24 hours. As a business, you can set a custom time for how long you'd like your stories ad to run. One thing to note though is that these ads only appear for a few seconds before they vanish and the user can't tap or swipe back to view them again.
Instagram Reels Ads
Reels are full-screen vertical video ads that appear between regular stories and reels. They're marked as sponsored content and unlike stories ads, they can be up to 30 seconds long. As with any other reel, Instagram users can like, comment on, and share reels ads.
In-Stream Video Ads
Formerly known as IGTV ads, these video ads show for users while they watch IGTV. They're 15 seconds long and in vertical format. You can choose whether you want them to play pre-roll, mid-roll, or post-roll.
Instagram Explore Ads
Instagram users love discovering new content on the Explore page, which makes it a great advertising opportunity. A lot of daily activity and the granular targeting you get on this page means that your ad will be shown to many interested users. Explore ads can be up to 120 seconds long.
To create a successful video ad campaign on Instagram, it's not only important to get the basics like recommended specs and using high-quality video right. This social media platform is full of highly creative content creators and beautiful visuals of loved ones posting about great moments in their lives. That means it's not only ads from competitors your video content has to stand out from.
On Instagram, it's crucial to be authentic to connect with your customers and build trust. Your Insta video ad should be creative and relatable. This is a feat you can only achieve if you know your audience well and keep up with current content style trends specific to the platform. That doesn't mean you need to copy every latest viral trend but rather that you put your unique spin on it and always stay true to your brand identity.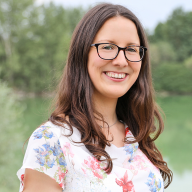 Elisabeth Strasser
​
Lizzie is a professional Content Writer. She's been passionate about SEO and content marketing ever since a life-changing internship at a digital marketing agency while completing her BA in English and American Studies.

Having graduated with a Professional Writing MA with distinction, Lizzie set out to gain her copywriting and digital marketing experience in Cork City.

An Austrian with a love for Ireland, Lizzie loves exploring Irish folklore and storytelling. Her favourite DW tools are:
Youtube Outro Maker
and
Add Logo to Video
tools.
​