Nailing down brand guidelines for your business is not an easy task. To support your decision-making process, we put together this list of components that make up a brand identity. And to give you a better idea of how to use these for your own business, we added visual examples of how guidelines can be applied.
Learn how to craft consistent and specific guidelines to ensure you convey your brand messaging correctly across all teams and channels. Show your company's personality through your logo, color palette, images, typography, voice, and tell your brand story to build trust.
Brand Story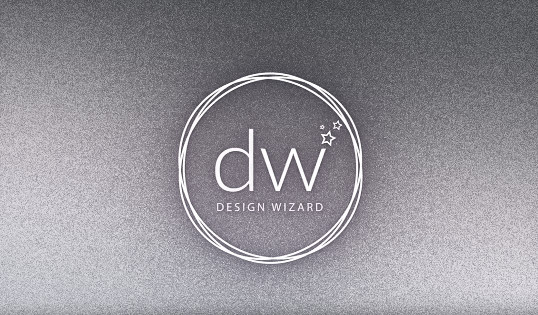 To kick off your brainstorming sessions around brand guidelines, clarify the story of your brand. This helps to define who you are and decisions on other brand components along the way.
Create a summary of your business to lay the foundation for your mission and vision statements. Include values you want to stay true to. Add information about the target audience you serve or create solutions for.
Brand stories rely on John Campbell's narrative structure of the Hero's Journey. It begins with a hero, who has a problem and meets a guide. The guide helps to make a plan and the hearo takes action, which eventually leads them to success and a transformation.
Brands like Apple and Nike use this formula to connect with their target audiences through storytelling.
1. Apple Makes Customers the Heroes of Their Story
Apple made customers the hero of their story by defining them as creative individuals, who challenge the status quo. As they became customer-centric through their brand story, they also became clearer in their communication with the first campaign simply stating: Think Different.
This focus on storytelling came from Apple's founder Steve Jobs, who returned from working with Pixar with the understanding that stories make everything easier to understand. This tradition of seeing customers as heroes of their unique story has continued to show in Apple's branding to this day.
2. Know Who Your Customers are Like Nike
Nike shows a profound understanding of their customer's pain points with their brand story. Nike's mission is to bring inspiration to every athlete in the world. And they take it a step further by defining every one of us as an athlete.
Their slogan 'Just do it!' communicates that clearly. It hits the pain point of our battle with our inner selves when we're overthinking things instead of just taking the first step.
Nike wants to be the inspiring force that shows you that everyone can take action to pursue their dreams. Their brand story tells us that if you have a body, you can be an athlete and sports make us all equal transcending cultures and borders.
Logos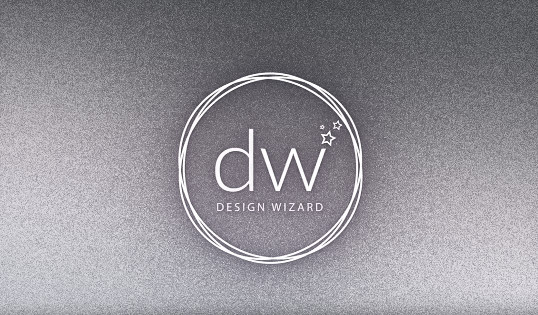 To ensure your logo is used correctly on products, marketing material, and online, insert specific guidance about your logo into your brand guide. Gather approved versions of your logo and explain when to use it. Add visuals to show how it shouldn't be used.
For example, include stretched, misaligned, and condensed versions to show users what it should not look like and prevent mistakes. Many brand guidelines also include a comparison of a correct and a wrong version side by side.
Generally, logo guidelines also consist of the following points:
List the minimum and maximum dimensions and what size the logo should be in various contexts.
Decide on clear guidance on the use of white space around your logo.
If you have different variations of your logo in various colors, make sure you clarify when which type of logo should be used.
If you have a tagline, let everyone know how to use it in combination with the rest of your logo design.
Brands like Netflix and Spotify stand out with their simple but eye-catching logos.
3. Building an Iconic Logo with a Nostalgic Design Like Netflix
The Netflix wordmark with its vintage CinemaScope design has become somewhat iconic. The red letters on a black background evoke a cinematic feel representing the entertainment the streaming service offers.
Often brands define the use of white space around a logo by referring to something already contained in the logo. In the case of Netflix, the minimum space defined to stay clear around the logo is the width of the letter T. The guidelines also point out to always use the iconic red color except for on video watermarks that can be white.
4. Spotify Keeps it Simple with a Main Focus on Color
Spotify mainly uses a lighter green for their logo while their communications also include a darker green for better legibility. Their brand guidelines also point out the primary way to display the logo. It should be green with white stripes on a white background. But they also allow variations with a black background and non-duotoned photography.
The main Spotify Green of their logo shouldn't be used in combination with another color from the brand palette. This and any other potential misuses of the logo are shown in the brand standards to ensure the correct application.
Color Palette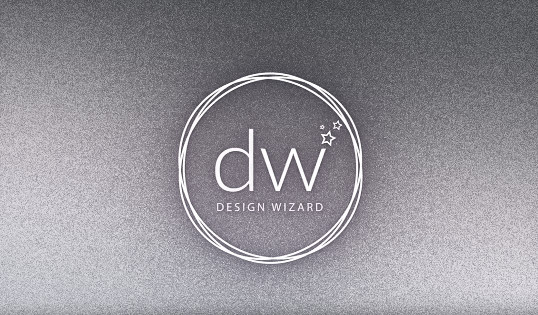 Use your brand story and color symbolism to determine your brand colors and evoke the emotions you're aiming for with your design. Make sure you choose colors that complement each other and create a consistent look and feel for your color scheme.
Specify which colors should be used for different purposes such as logo, text, or backgrounds. Include RGB and HEX codes for digital formats and CMYK for print. This makes it easier for designers to reproduce your specific brand colors.
Brands like Google and Coca-Cola created iconic color palettes that contributed to making them two of the most recognizable brands worldwide.
5. Google's Colorful but Simple Logo Design
Google uses mainly primary colors for its logo except for the secondary color green for the L. The designers behind this wanted to make the brand easily recognizable by using the first color chart that is taught in schools around the world.
The different approach for the letter L stands for the innovative nature of the company. It creates a sense of pushing boundaries, a typical goal of tech businesses. Google also hasn't changed the logo much over the years and always stuck to the familiar color scheme. This adds to the recognizability of the logo today.
6. Coca-Cola's Iconic Red and White Color Scheme
Coca-Cola's color scheme permeates people's everyday lives around the world, as they recognize the color scheme in supermarkets, restaurants, cinemas, and anywhere else beverages are sold. As children, we begin to note the red signs that stick out from vending machines and fridges and associate them with the brand.
By the time we're adults, the red and white color scheme is also familiar through the reinforcement of commercials and events sponsored by Coca-Cola. But hardly anyone knows why the company chose the red color. They needed to create a distinction between Coca-Cola barrels and casks that contained alcoholic beverages for tax agents. Three different shades of red were mixed to craft the brand color that is recognized around the world today.
Image Guidelines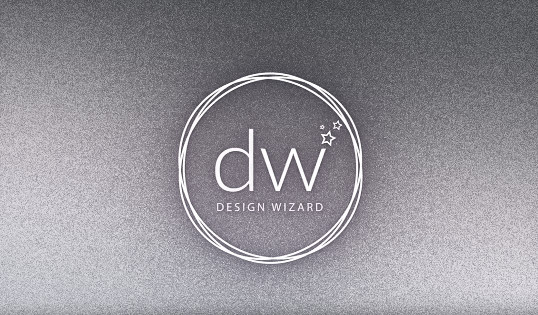 To create your brand style, select images that worked well for your business in the past. Make sure you cover the different ways your company communicates with other businesses and customers and the differences between them. For example, images for your social media posts have a different look and feel than graphics for a print catalog.
If you don't have your own sample graphics ready yet, consider using designs from bigger brands as examples to show what you're going for. You can also focus on the emotions you want to generate and create a mood board that conveys a general direction.
This leaves more room for creativity for your designers while making sure they stay within the confines of your brand identity. Try the Design Wizard Moodboard Maker to experiment with different designs and styles.
Brands like Fenty Beauty and Audi use visuals to empower.
7. Fenty Beauty Conveys a Bold Brand Style Through Photography
Robyn Rihanna Fenty founded Fenty Beauty after she spent years experimenting with various beauty products that didn't quite deliver across different skin types and tones. With her beauty line, Rihanna wants to create makeup that covers all shades and skin types. This is reflected in their brand style guide.
Fenty Beauty's photography with its bold and bright colors conveys this goal of equality and empowerment. They also display a wide range of diverse models to highlight that Fenty Beauty products are inclusive. Clean compositions and high-quality swatches inspire and create a sense of luxury and initiating new trends.
8. Audi's Authentic and Extraordinary Visuals
Audi aims to create images of their vehicles that show them in authentic situations to evoke emotions and express the brand's bold and optimistic attitude. To create these types of visuals, Audi relies on imagery that focuses on the essential and is clear-cut.
Every detail is planned but that shouldn't be obvious to the audience. This creates a balance between perfection and authenticity. Models are portrayed in an approachable way with a look that shows charisma, determination, and curiosity to represent the attitude of the Audi brand.
Typography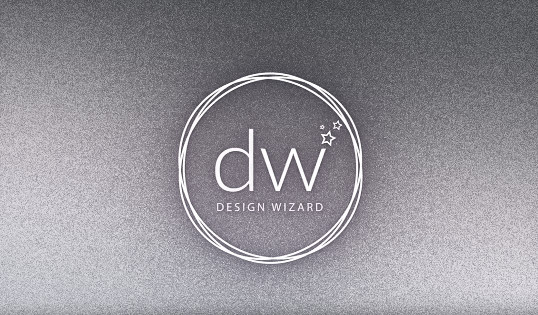 Another part of your brand identity is the font style you're using to communicate. Different types of fonts carry various connotations that can help you to convey your brand identity with every word.
In your brand guidelines, choose several typefaces for different purposes and explain why you selected a specific font style. Add more details like alignment and spacing. Determine how copy should be aligned in various outputs. Provide tracking and kerning ratios for consistency in situations where font sizes change.
9. A Strong and Bold Typeface for Superhero Brand Marvel Studios
The bold silver chrome letters of the superhero franchise producing Marvel Studios convey high-tech, sleekness, and elegance. Marvel Studios, also referred to as the MCU, takes a stance here to underline that they are more modern in their approach to the storylines than the comics. This way, the film studios differentiate themselves from the graphic novel material as an elegant and proud company.
The square serif font type used in the logo appears in both 2D and 3D for a trendy and compelling effect. It's visually attractive to draw the attention of both comic book and movie fans.
The red background represents the traditional superhero color but changes in the intros according to colors specifically relating to one movie or TV show. For example, in episode 8 of WandaVision, the background color turns purple to represent the villain's powers that stand in opposition to Wanda's red powers.
10. Cadbury Conveys Their History Through Typeface
The handwritten typeface of the Cadbury brand was inspired by the signature of founder John Cadbury. This creates a natural and authentic feel to create a more personal connection with customers.
The signature style was part of a revamp of the Cadbury wordmark that also affected the Dairy Milk logotype. The font for Dairy Milk is also steeped in history and inspired by the original pack from 1905. Against the iconic purple background, it creates greater depth and purpose.
Voice & Tone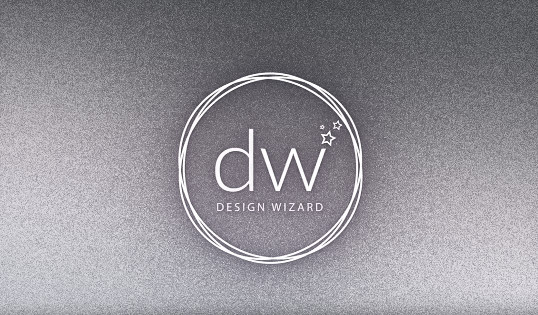 To define your brand voice and tone, you need to know what your brand's personality traits are. Pick three to five adjectives that fit well with your brand and explain in more detail why these are good descriptors.
Include examples of copy that have worked well and are representative of the traits you discuss in your brand guidelines. Another good way to illustrate your point is to show a side-by-side comparison between correct and incorrect use.
11. Slack's Simple and Pleasant Approach to Communication
Slack makes it clear in their brand guidelines that they have a conversational tone but aren't too informal. Their approach to communication is natural, as they state that voice and tone depend on the audience, context, and the information that needs to be conveyed.
Overall, Slack's voice and tone should convey authenticity, show that they always know what they're talking about and that they like talking to their audience. Their style has character but not at the cost of being informative.
It's more important to be clear and concise without the use of Silicon Valley clichés and jargon. They also point out that the brand name shouldn't be modified in any way and to not create catchphrases to describe Slack usage.
12. Lego's Brand Values Impact Voice and Tone
Lego used user-generated content to build their brand strategy, automatically aligning voice and tone to their target audience's expectations. They convey their brand values of imagination, creativity, fun, learning, caring, and quality through their content.
Lego's content is for creators, who use their skills and boundless imagination to recreate the world in a new and unique way. Lego's tone is playful to connect with associations of the joyful enthusiasm of children at play. They encourage experimentation, learning, and a positive attitude through their written communication.
How to Create Brand Guidelines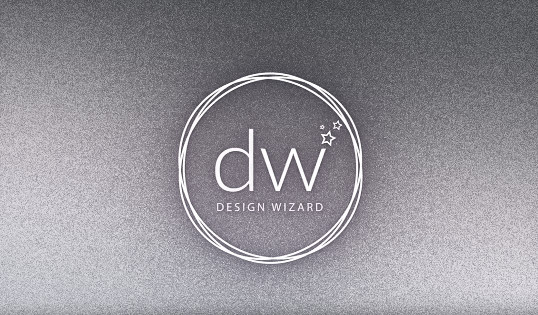 To craft guidance to build your own recognizable brand, follow a consistent structure that represents your brand and give your team as much detail as possible. Use these tips to complete easy-to-understand guidelines and ensure every employee helps to create a memorable brand for your target audience.
Keep Your Users in Mind
Decide early on in the process which format you're going to use for your brand guidelines, who can access them, and where. Consider who's going to use your brand guidelines and determine whether you're going to offer a PDF, dedicated web pages, or both formats. Consult with your team and management to find out if guidance is public or should only be available to a select group of employees.
If you decide to make your brand guidelines publicly accessible, they'll not only be seen by employees but also by agencies and partners. Be sure to know who you're creating guidance for to make it easier to create clear instructions for everyone. Any third-party partners should be able to understand everything in your guide as much as employees do to be able to represent your brand correctly.
Include Dos and Don'ts in Your Guide
A visual and easy-to-understand way of getting your brand guidelines across is to include dos and don'ts. When you lay out guidance on the various components of your brand identity, be sure to include a side-by-side comparison of a correct and an incorrect version. This helps to prevent confusion and mistakes.
Get as Specific as Possible
Add as much detail as possible to your guidance. Give examples of various scenarios and how colors, fonts, and images should be used. For example, show which typefaces to use across different channels such as email, social media, or your website.
Brand Your Guidelines
Guidelines ensure that your brand identity is always conveyed in the same way across different situations and various channels. Showcase that by branding your guidance document. Get your brand's vibe across by using the font styles and colors that you explain and describe.
Create a Consistent Brand Image
While you're building your brand guidelines, ensure that all components fit with each other smoothly. Every little detail adds to your brand image and has to be consistent with the main brand message you want to get across. This way your brand identity will stick in your team's and target audience's minds.
Add a Comprehensive Style Guide to Your Brand Identity
In addition to clarifying voice and tone, consider creating a comprehensive style guide that goes through how you approach any writing or content in your business. The length of this more detailed guide depends on your company's size and the number of channels you're using for written communication.
This is particularly helpful for large organizations with offices across the globe to keep the same content strategy in line with your brand identity everywhere. Set down rules from headlines to body copy to the nitty-gritty of how you write dates and measurements.
Conduct Brand Training
Don't just give new employees your brand guidelines to read but also offer training to help them understand why you put individual guidelines in place that affect them. This ensures consistent implementation and that every team member is competent following every element of your guidance.
Brand training can be internal but also include external partners to educate both parties on the importance of your brand guidelines. Particularly, organizations outside of your business that want to represent your brand might have more questions due to the lack of internal know-how. Prevent any mistakes by showing them the correct way to use your brand in their communication.
It's easier for customers to identify your products or services and trust your online presence if you follow a consistent brand image and design. Work on copy that evokes that same voice and tone throughout your different channels to help your customers to recognize your business.
Your brand identity shows in your logo, typography, images, colors, and the voice and tone you use. Thinking about and putting all these components together inside brand guidelines is the best way for your business to stay consistent and create a memorable brand.
Head over to our Facebook page and let us know how your brand guidelines are coming along.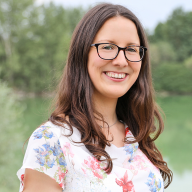 Lizzie is a Content Writer at Design Wizard. She's been passionate about SEO and content marketing ever since a life-changing internship at a digital marketing agency while completing her BA in English and American Studies.
Having graduated with a Professional Writing MA with distinction, Lizzie set out to gain her currently five years of copywriting and digital marketing experience in Cork City.
An Austrian living in Ireland, Lizzie loves exploring Irish folklore and storytelling and weavin