Making A Video Thumbnail For Your Video?
You've just created an awesome video and now you're wondering how to make a thumbnail for your video. We've got you!
Video-sharing platforms like YouTube have long been growing in popularity. But the COVID-19 pandemic has pushed video sharing into a new era. There's never been a better time to create a YouTube channel. If you want your videos to stand out, you'll need to understand how to make a great thumbnail and a catchy title.
People are browsing YouTube, Vimeo, DailyMotion, and other platforms much more. While this brings new opportunities for content creators, it doesn't remedy the major challenge of modern social media: standing out is tough. That's why the first impressions that thumbnails provide are so important.
What is a Thumbnail?
Thumbnails can vary greatly. They can be still images or they can be made more dynamic through a sticker effect or clip art. They can also be simple photos or more elaborate designs featuring colourful text and collages.
Thumbnails on YouTube and other platforms are meant to give users a glimpse into what the video will provide for them. Alongside the video title, a thumbnail gives the user the information they need to decide whether to click and watch or to scroll down.
3 Reasons For Customizing Thumbnails
Your video's thumbnail is more than just a placeholder. For business YouTube channels or channels that seek to make the creator money, they're a critical part of your marketing. If you haven't noticed, video thumbnails are becoming more unique and elaborate. That's because they help determine the success of channels, and often the online success of many businesses.
It helps people understand what to expect
Users browsing video-sharing platforms are normally there for a reason. They're looking for a specific kind of knowledge or entertainment. When they search or browse, the titles and thumbnails they see are the fastest indicators of which videos will give them what they want. People's minds are visual, so a lot of their focus will gravitate towards the thumbnail. Design Wizard has a range of customisable video thumbnail templates that you can use!
A Good Thumbnail Gets More Clicks
For the reasons discussed above, it's no surprise that the better thumbnails get more clicks. Creative, honest thumbnails with a good design will lead to more clicks. If you have two videos with similar titles and content, the one with the better thumbnail is more likely to get clicked on.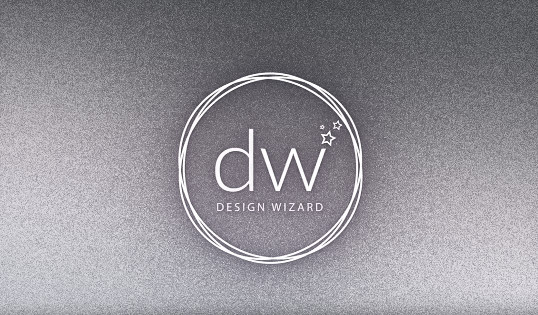 Great Thumbnails Leads To More subscribers
When those creative and honest thumbnails with a great design lead more users to a great video, you can increase subscribers. There is no complete YouTube subscriber expansion plan that doesn't involve thumbnail design.
It goes without saying that, first and foremost, you need excellent and engaging video content that people enjoy watching and draw entertainment and value from. If you don't a great-looking thumbnail won't get you far, so make sure your content is as good as your thumbnail.
How Do I Create Youtube Thumbnails?
The stakes are high when it comes to competition for users' views. But the good news is that it isn't too hard to make a new YouTube thumbnail. You can make your own thumbnail right now by watching this video and following the steps below.
In this section, we will take you through the 4 easy steps of creating a Youtube thumbnail with templates, which are:
Choose a template suited to your video
Add customized text, clip art, or backgrounds
Upload photos or choose images from the photo library.
Download your custom thumbnail
After you're done, make sure to check out our tips on making the kind of thumbnail that will keep users clicking.
1. Start by choosing a template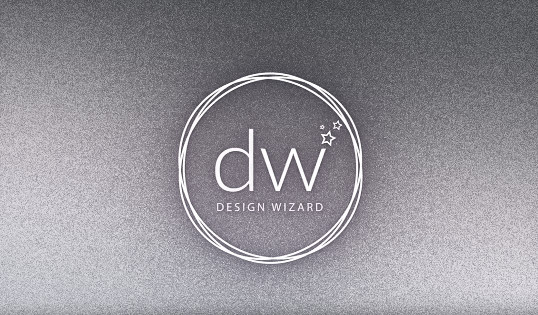 The first step is choosing the right template. Templates are important for a few reasons.
First, they ensure that your image ends up with the appropriate thumbnail size for a YouTube thumbnail. Thumbnail images that need to be resized will not appear as well as those that are made from the right starting point.
Second, templates can give you the starting point you need to create an amazing thumbnail. You just need to pick the right template for the type of video you're uploading.
Here are some great examples for making a YouTube video on topics that are popular on YouTube right now.
Customized Gaming Thumbnails
Gaming content draws millions of viewers on YouTube. Often, gameplay is just featured as a background for discussions. But either way, you'll notice the same kind of templates being used for these videos. Have a look at our gaming video templates and make your unique changes.
Remember to create something unique, but stick to the same design outline for each of your gameplay videos. That way you can promote your channel and videos will be easily recognisable on your subscribers' home pages.
Online Cooking & Food Thumbnails
YouTube has helped revolutionise home cooking with the help of video guides. Recipe/cooking thumbnail templates have a unique look that draws new viewers. Food tutorial channels also use unique channel art to keep audiences engaged with their brand. Luckily, we also have a lot of templates that you can use for those videos.
Food video thumbnails normally feature the more attractive ingredients. But when you're making food video thumbnails, you can take it one step further with delicious clip art and a dynamic video when users hover over them. Showcase the most mouth-watering moments of the cooking process!
Photography Tutorial Thumbnails
Photography videos, especially tutorials, are another huge category on video sharing sites. Thumbnails for photography videos tend to be light, with a happy mood. Like many hobby-related video categories, head shots are very common and they normally feature happy photographers holding their cameras.
A photography video thumbnail isn't complete without at least one camera featured in it. You can add images of your camera and then place them in your design.
Travel Vlogging Thumbnails
During the pandemic, travel vlogs have become even more popular as an outlet for the travel bug. Popular travel vlogs are still making content as the world prepares for a resurgence of the tourism industry.
If you want to be the cure for peoples' travel bugs, a good thumbnail will help you capture their attention. Our templates capture popular destinations in their best light, while giving you a lot of creative space.
2. Add text, clipart, or a backgrounds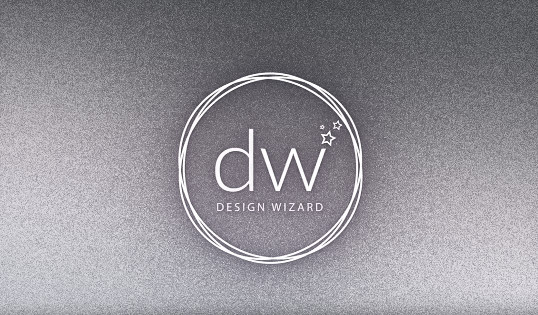 You can use the design tools in Design Wizard to edit your image and make it unique. You can start by adding text and editing its font, colour, and placement. You can choose from any font, including the trendy fonts that are most popular right now. It's easy to insert, type, and edit text onto a design.
Clip art is another tool that adds personality to your thumbnail. You can add simple, pre-made or edited images into your design. Clip art is a very popular design element and many popular YouTube channels take advantage of it. Clip art can be used as a part of your design pattern to add both personality and consistency to your thumbnails.
If your thumbnail isn't a photo, you can add some flare by inserting a background. Backgrounds can be edited for transparency so all your text and clip art additions can be seen better. You can choose from hundreds of backgrounds on PikWizard. Your choice can be flashy, neutral, or anything in between.
3. Upload a photo or Choose From Our Library
After you choose a template, you can start making it a unique thumbnail with a few creative touches. But first you need to upload your photo. Or, you can just choose one from our library.
Uploading your own images is easy. Just click Upload a Photo and choose the files you want to add.
4. Download The Thumbnail Image
Once you're done with your design, all you need to do is download the thumbnail image. Then, adding it to your video thumbnails is easy. You can resize, edit, and embellish your image first. Then you can download it as a JPEG or PNG file. From there, you can upload your image and start impressing viewers.
Tips for Creating Eye-Catching Thumbnails
Now that you know how to make a thumbnail, it's time to polish up your design. Creating a new design is easy. But capturing the attention of users online is no easy task. There are a lot of other flashy headlines floating around in their minds. But you can make one of the thumbnails that captures their attention with some extra embellishment.
Use Interesting & Expressive Headshots
Headshots are a great way to add personality to certain types of videos. They are popular among channels that are based around beauty, fashion, and individual personalities. Making one requires you to take or find a photo. But inserting them into your design only takes a few moments. You can use Design Wizard to insert headshots into your design.
Makeup Tutorial Thumbnails
Makeup tutorials are increasingly popular. And what better way is there to introduce a makeup tutorial than with a makeup-filled headshot? Effective makeup tutorial headshots feature the channel's personalities and some extra clip art for added effect. Other prominent methods include "before & after" thumbnails with two headshots side-by-side. Bright-colour backgrounds and warm colours are the most appropriate embellishments for these thumbnails.
Gym Video Thumbnails
Headshots are a very important aspect of some of the most successful exercise video templates. Dark shades and slightly lower contrasts are often used to add some mystery to the tone. You can also use strong, large, and bold fonts to highlight the theme of your exercise videos. These bold embellishments are used to foster a feeling of self-empowerment and personal perseverance.
Travel Vlog Thumbnails
Travel vlogs are normally centred around the regular personality (or personalities) featured in the videos. They normally use bright, warm photos or backgrounds, with a headshot and clip art featured in front. But there aren't too many strict rules with travel vlogs. Colour schemes should be based on the weather/mood of the travel destination and headshots should align with that mood and colour scheme.
Make a Statement with Bold text
Bold statements should be accompanied by bold text. Let's look at some popular examples of this idea in action…
Fortnite
Bold text is a common companion of video game video thumbnails like 'Fortnite'. The font and colour choice is normally energetic and strong. Titles take centre stage and are displayed loudly. This is where you can repeatedly use a similar template but change each thumbnail's text. The result is a recognisable brand and a simple method for preparing each thumbnail.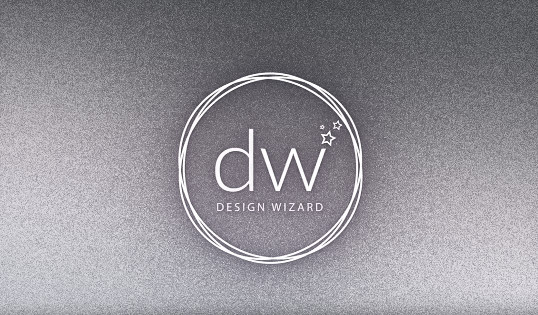 Minecraft
Games often feature unique but easily-readable fonts. Your gaming videos can do the same. It's easy to feature a background that reflects the game you're covering. Minecraft video templates normally include these effects, and bold text adds to the blocky feeling of the image.
Fitness
Fitness videos often include thumbnails with strong bold texts stretching across them. They are meant to catch attention with a catchy title that sounds energetic and inspiring. You can include bright, bold text that contrasts with a heavier background.
Add a Sticker effect or Clip Art
Stickers and clip art add playfulness and personality to any design. They can be used for any topic, but are especially suited for artistic videos.
Online Book Clubs
Online book clubs are quickly replacing living room meetups. Platforms that allow you to livestream or hold a virtual meeting are a the popular new outlet for your reading fix. If you want to make a thumbnail for a similar sort of video, try adding a sticker and using handwritten fonts. You can always test out the many other fonts on Design Wizard to see which works best on your thumbnail.
Workout Videos
Clip art helps add creative flair to any tutorial. In this example, it helps visually explain the content of the video so the viewer has no questions left after a quick glance. This is another opportunity to feature interesting fonts and colourful images to make your thumbnail more unique.
Music Tutorials
Lastly, musical tutorials call for some creative embellishments. As the genre continues to be wildly popular, it takes several unique touches to stand out. Use your own unique clip art and sticker effects to make sure viewers never mistake your videos for another creator's. While you're at it, try adding a head shot to finish it off.
Catch Attention With Contrasting colours
Contrast is one of the most powerful tools in a designer's arsenal. Your thumbnail will need to contrast with YouTube's plain, bright white background. White edges will just reduce the impact of your thumbnail.
These templates can help you make your thumbnail stick out with a strong contrast.
Fortnite
Bright warm colours compliment cooler, darker backgrounds. Try experimenting with brightness and font settings.
Design
Orange and blue work together to make a creative, inviting appearance. Educational videos typically feature touches of white, with simple designs covering extra space.
Cooking Tutorials
Minimalist design can still include contrasting colors. Featuring an image of the video's subject is a nice finishing touch for a minimalist thumbnail.


How to Upload Your Thumbnail to YouTube
Sign into YouTube Studio
Go to the left menu and select Content
Select the video you want to add your thumbnail to
At this point, you'll be directed to choose an auto-generated thumbnail. But you won't want to use those…
There are easy steps to uploading your thumbnail, but they will depend on whether you've uploaded your video yet or not.
When You Create A New Video
Select Create to start uploading your video
Under Thumbnail, select the Upload Thumbnail option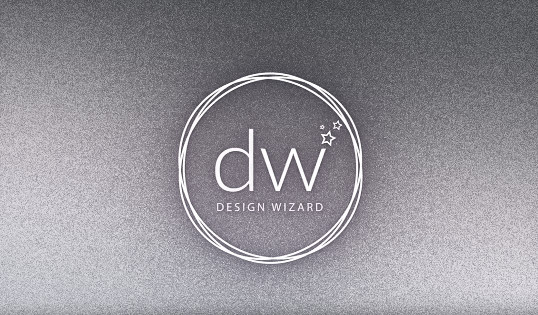 What About A Previously Uploaded Video?
From the YouTube Studio, select Content on the left menu
Choose the video you want to upload your thumbnail into
Under Thumbnail, select Upload Thumbnail
Choose the file you saved your thumbnail image in
Click Save
Create a Video Intro to Match Your Thumbnail
Creating a great thumbnail is a great idea. But it won't work out well for you if the thumbnail just functions as clickbait. Your thumbnail should gather attention, but it should also introduce the theme of your video.
A great way to combine thumbnails with content to engage your viewers is to make a great video intro. Your thumbnail should lead into your intro, which leads into your main content. Users like congruence and consistency.
You can also use Design Wizard to make a video intro. That way you can create a complete introduction for your video's main content.
For more tips on design elements, read our 'Creative Ideas to Increase Sales' e-book.