Trendy Fonts In 2021
2020 was a different kind of year. As people have been spending more time at home, they seem to have developed a few nostalgic feelings. This has affected several mediums of creative and cultural exchange. It's also led to a new list of trendy fonts that are resurging.
The world of design has been through a few changes that follow that nostalgic theme. The fonts that are trending in 2021 are revisiting some design elements that you may have seen far in the past. If you're an avid designer, there are many fun themes to look forward to.
There are plenty of font "families". But first, let's start with the basic terms in typography.
What Is Serif?
In typography, you will notice the term "serif" quite often. You will also often see "sans serif" which we will cover in a moment.
Serif is the small line/stroke you will see attached to the end of a large stroke in a letter. There are entire families of fonts that use serif, and they are called serif typefaces.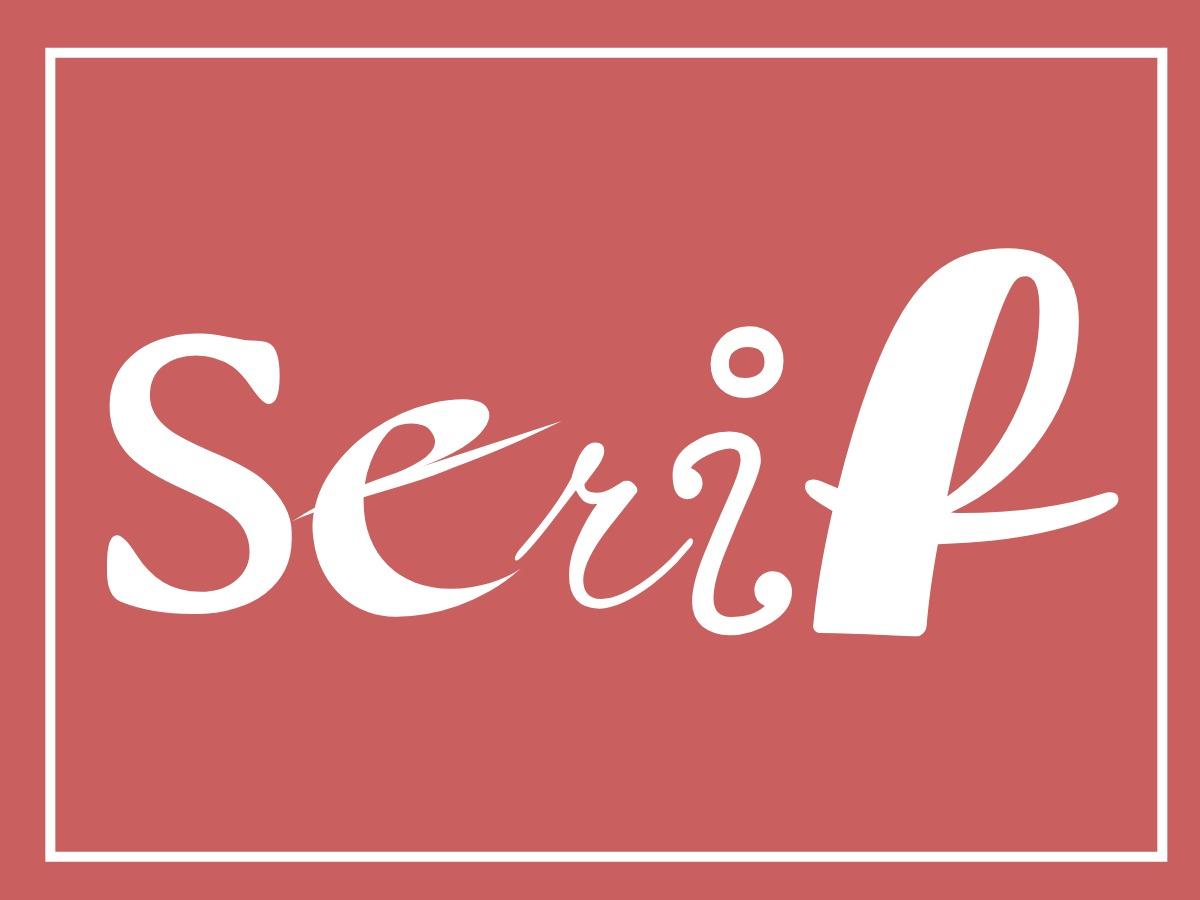 What is Sans Serif?
Sans Serif is any typeface that doesn't include a serif.
The name "serif" may originate from the Dutch word "Schreef", meaning "line" or "pen stroke". But regardless, serif has a long history. It was originally a method that carvers and stonemasons used to illustrate outlines. They were a guide that the mason could use by following brush marks. This always meant there would be a flaring at the end of the strokes.
Here are the trendy fonts that you can expect to see more of this year.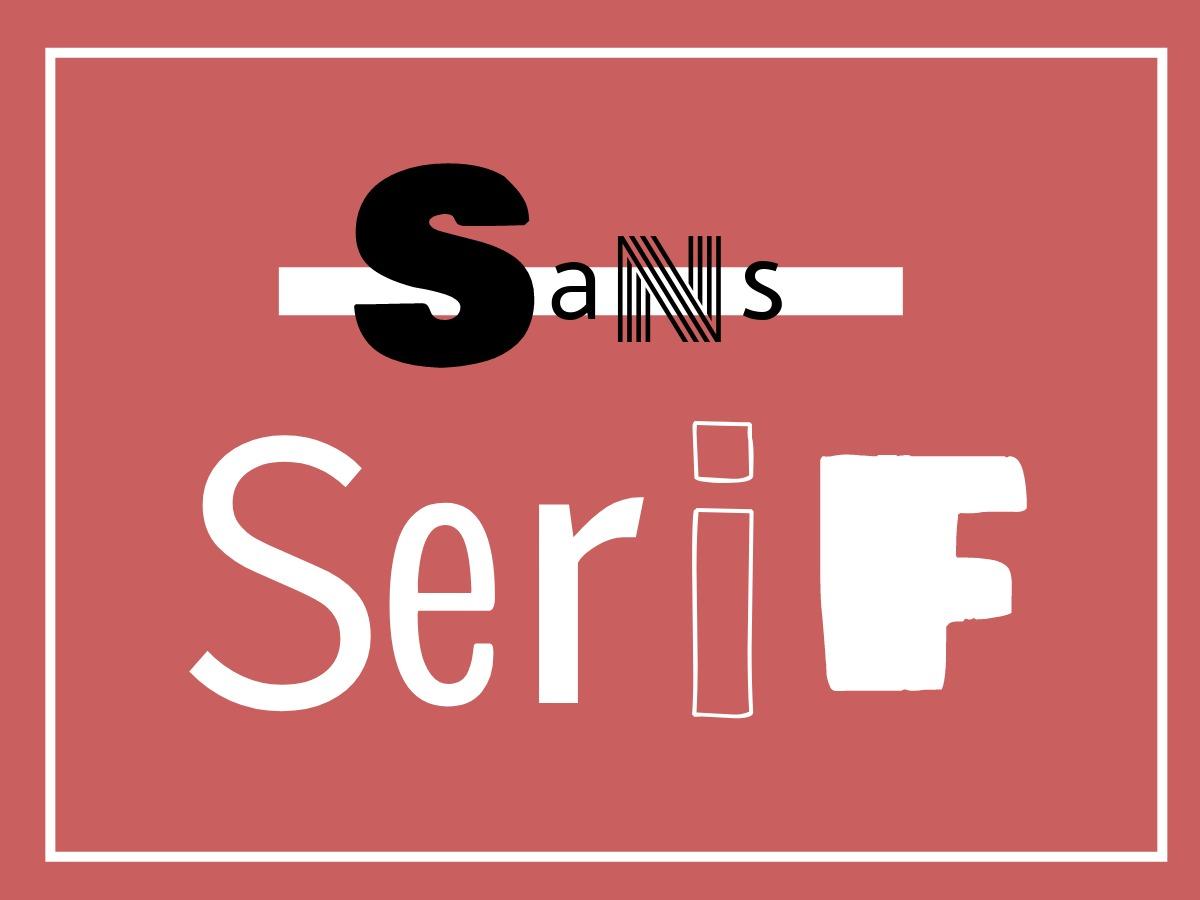 The Best Free Trendy Fonts In 2021
Retro
Retro fonts are helping bring disco back. The sights of the 70s were festive, colourful, and very party-friendly. The typefaces that you would see on covers from this time are making it back into our popular culture.
With the launch of several new retro series and albums, retro fonts are already being showered over a global audience. These fonts all use an extravagant and wide typeface. You will often see these features mixed in with handwriting and bright colours. Some words will be entirely capitalised, and you may see a mix of fully capitalised words and words written normally.
Examples Of Retro Typography in 2021
WandaVision from Disney+ has a lot of references to different eras of TV. The design elements used take inspiration from hit shows like "The Brady Bunch" and "Full House". You can see typography being used as a pivotal way to portray each television era. In the 1980's opening sequence, they used a nostalgic shade of red font with a simplistic brown border. But each change in era is accompanied by a change in the minor details, including fonts. Character posters for the 80's feature classic red and brown used in retro colour palettes. The fonts are slightly italic, but are all in bold.
Dua Lipa released her "Future Nostalgia" album on March 27th of 2020. Retro fonts are used throughout all the single covers and on the album. Now, the album was re-released on February 11th, 2021. The style of the type is Retro, and the typography is mainly a Metallic-Retro cross. This complements the vintage car that was used on her first edition album cover.
Similar Fonts you can use in Design Wizard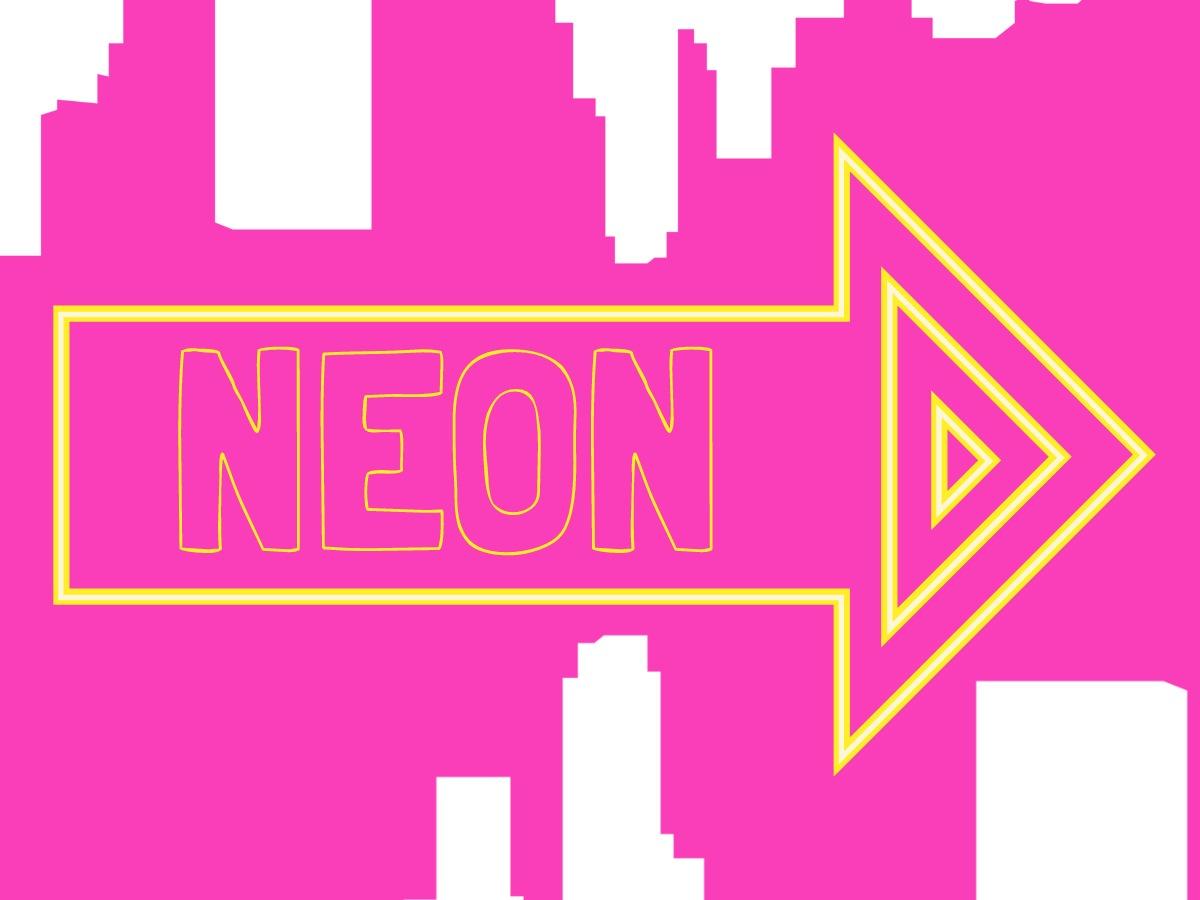 Londrina Outline
If you're looking for the old storefront style of neon text, this is the font for you. On its own it's a fairly artistic font that appears like something out of a children's colouring book. But you can edit the borders and add the colours and brightness you need for a professional appearance. This font was just meant for creative editing.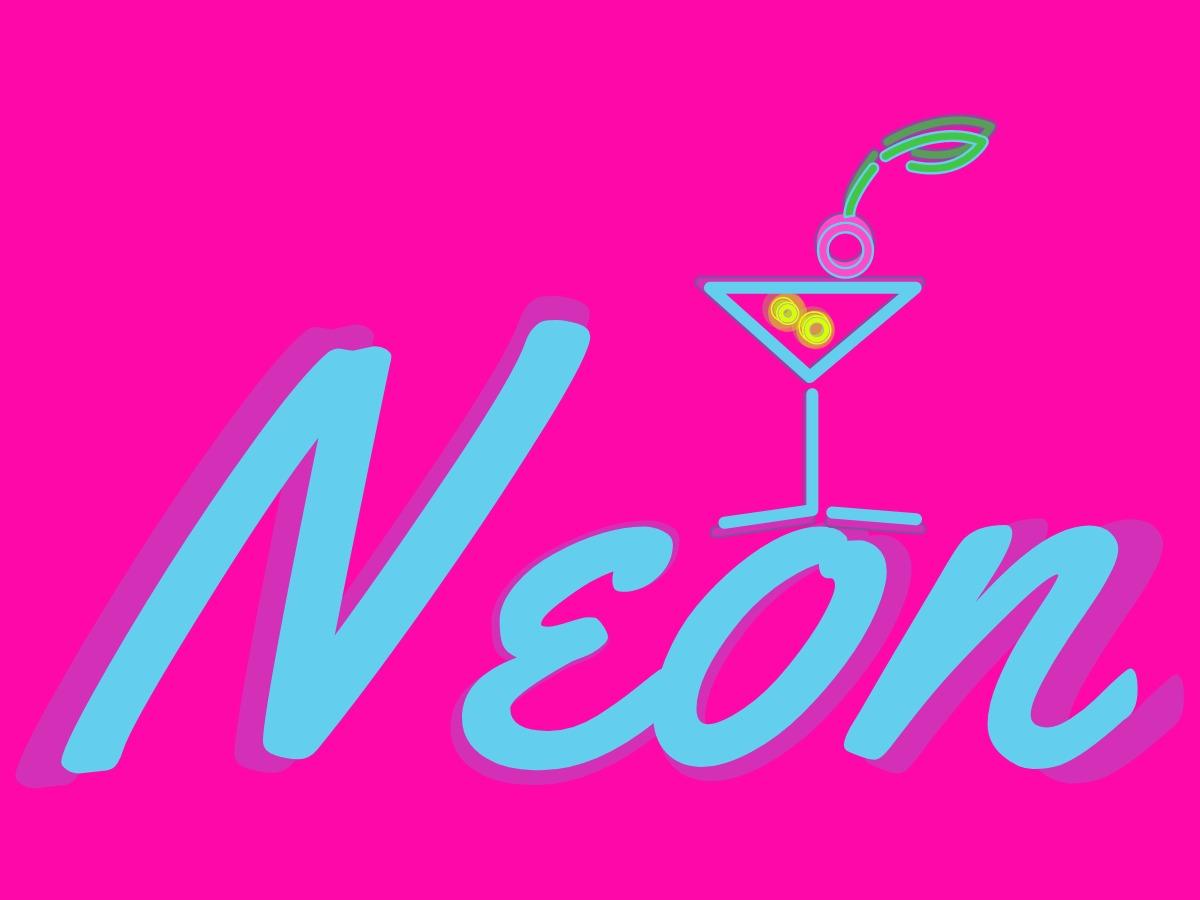 Yellowtail
Yellowtail is an elegant handwritten font, but there's a reason we classified it under neon and not our next option. It's a great font that can easily be transformed with a glowing outline. Try it out and see for yourself.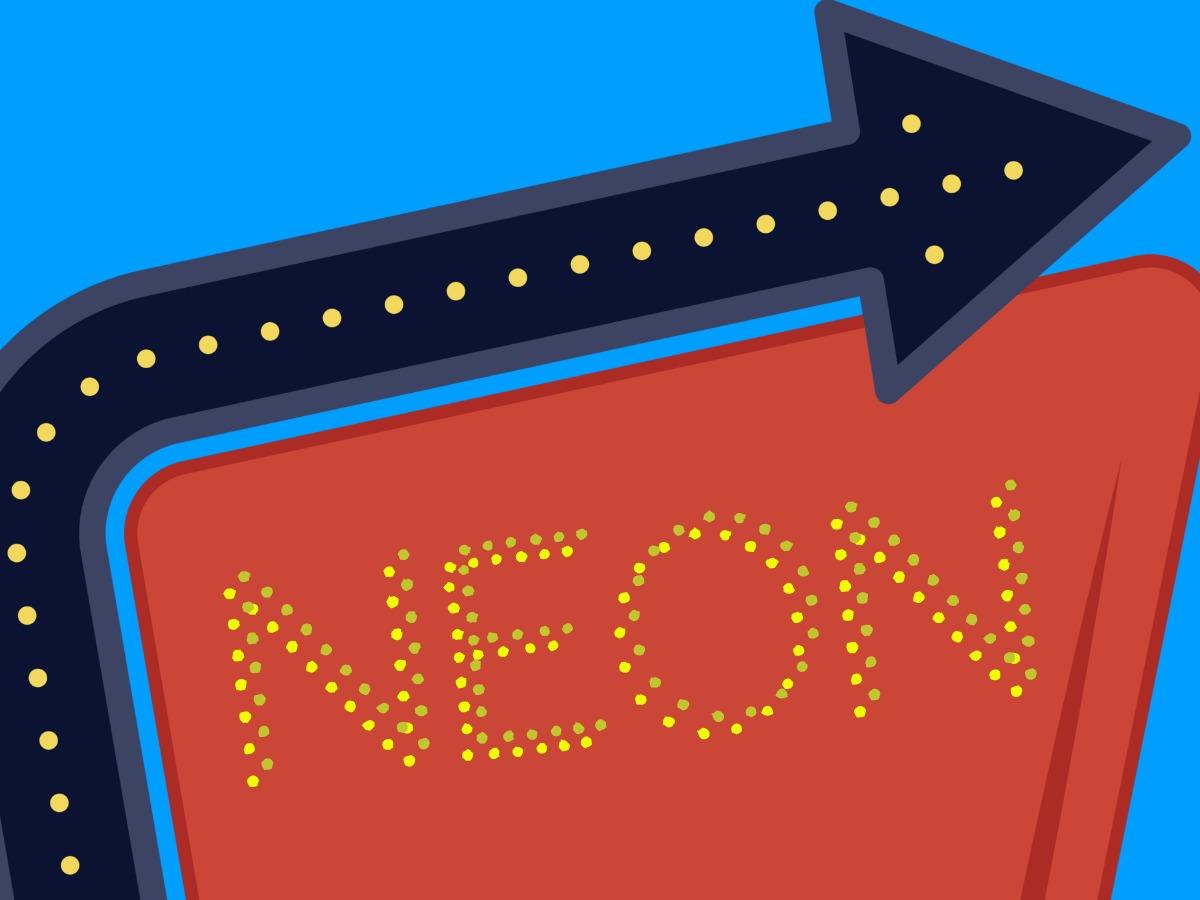 Codystar
Another classic storefront-style font. The dots look simple, unedited, but Codystar offers bright potential. Play around with font sizes and make your text glow with Design Wizard's image editor.
Handwritten
In 2021, who's still handwriting? Maybe fewer people than ever before, but handwritten fonts are making a comeback. In the digital age, there's almost something novel and romantic about the appearance of handwriting. Apparently, popular culture also reflects that.
We don't have studies on the psychology behind typeface trends. But we do know that handwritten fonts are used deliberately in order to add human-like qualities to any work of art. They are personal, as they are reflective of the nature of handwriting, during which everyone leaves their unique mark. They help express things in a more romantic and novel way, as our examples demonstrate.
Examples Of Handwritten Typography in 2021
Disney's Cruella with Emma Stone is one such example. The artsy cover had a lot to gain from its handwritten font. You can edit your own handwritten fonts to become as eerie as this one, or even more so.
Taylor Swift is also helping bring handwritten fonts back with her albums "Folklore" and "Evermore". Often, as you see in these examples, handwritten fonts are art on their own. If you're going to use a handwritten font in a title, why not use other handwritten fonts throughout your design?
In both of these cases, handwritten text portrays personality. It does so in different ways, but it always adds a touch that feels more personal. Cruella's handwritten font appears, well, cruel. There's an anger to it that appears personal and works with the theme of the movie. The red colour is featured more prominently.
In the case of Taylor Swift's albums, there's a more simplistic, and thus relatable, use of handwritten type. Colours are not invasive, a fact which is complemented by the soft edges and use of a very neutral grey.
You can add your personal touch with the right handwritten font. If you don't like a font's default appearance, you have many editing tools to produce greater originality.
Similar Fonts you can use in Design Wizard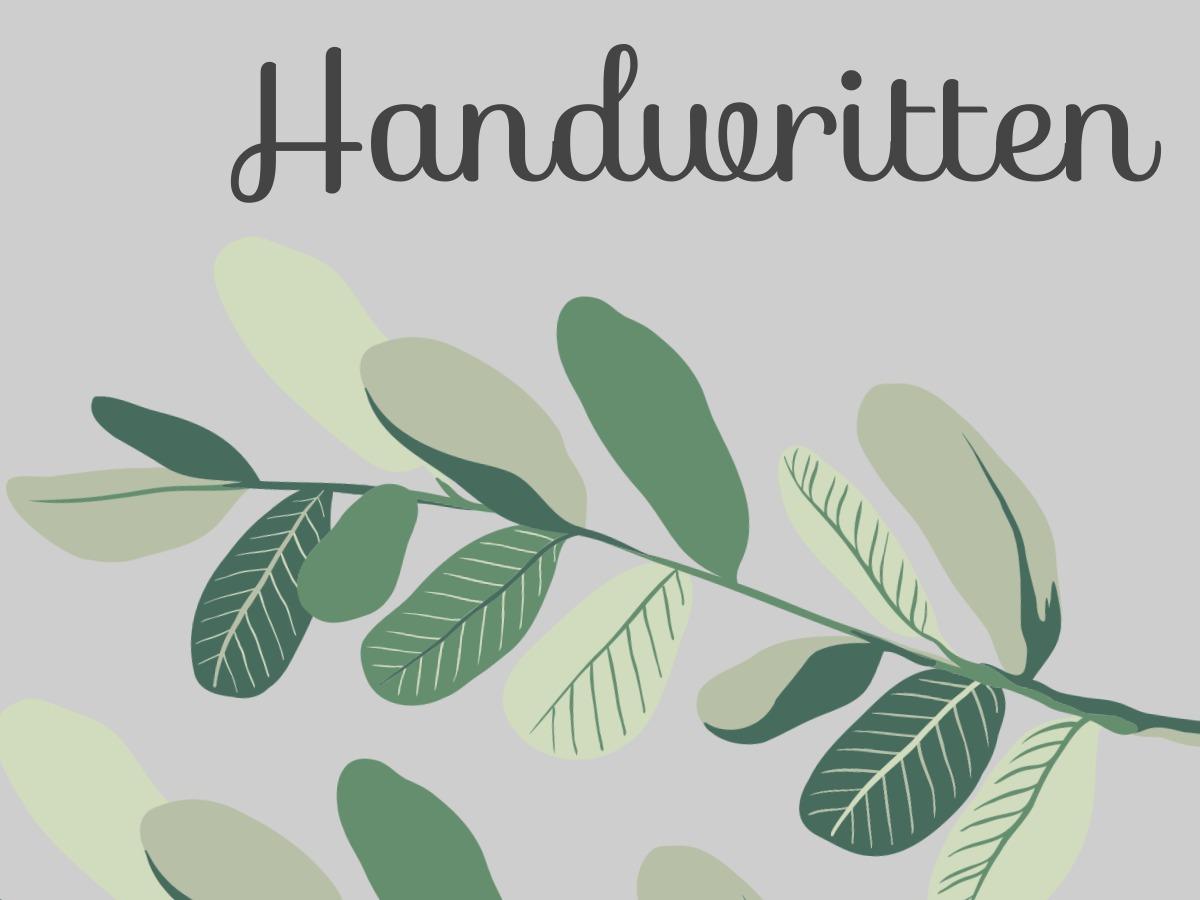 Sofia
This elaborate handwritten font appears as if it was drawn by a skilful writer. It's a friendly and unconventional font. Sofia is a sans serif font that retains the eloquence of handwritten, but offers a slimmer display that doesn't take up much space.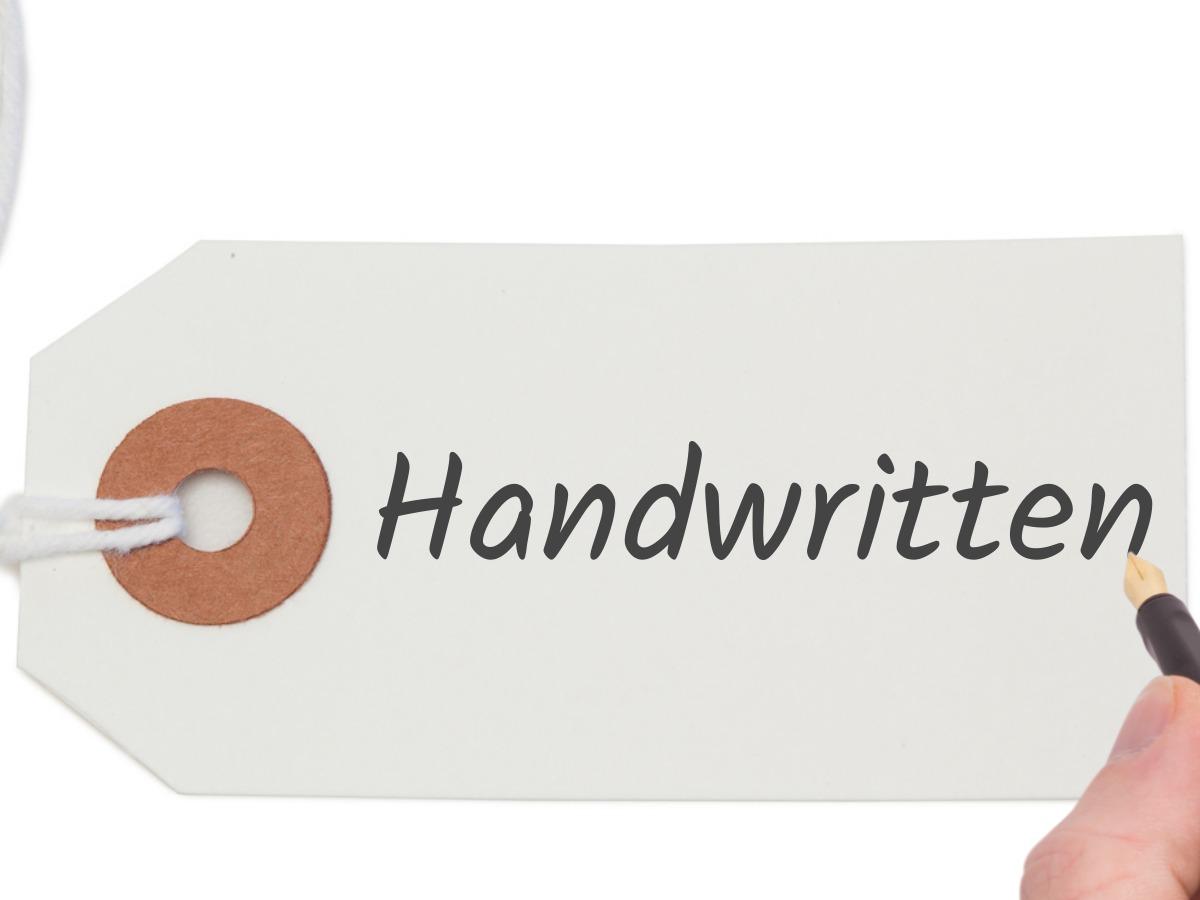 Kalam
Handwritten fonts often require more attention to read. This means the viewer must be invested in the topic of your design to read on. If you're trying to attract attention online, this simpler handwritten font was optimized for viewing on-screen. If your text will be read online, this is a wise choice.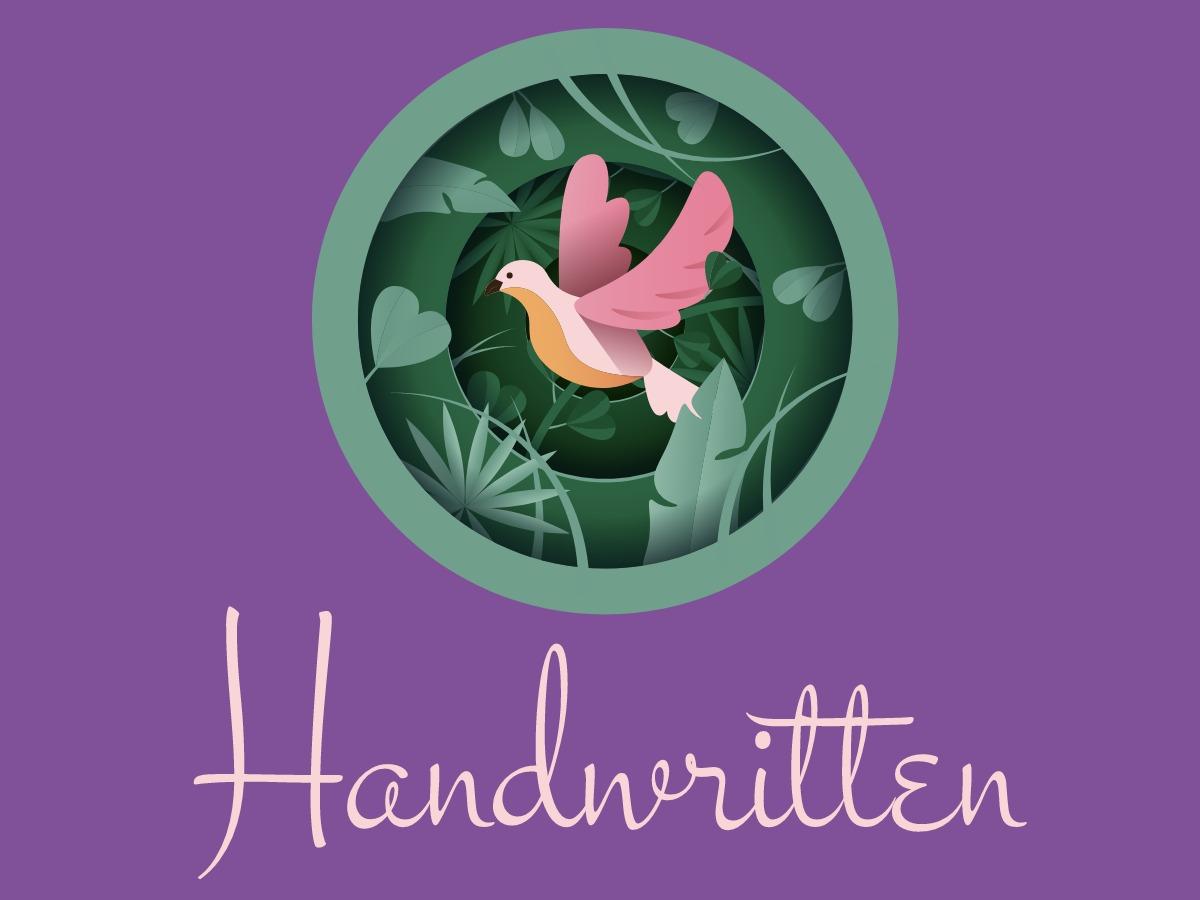 Stalemate
Stalemate offers a balance between old-fashioned eloquence and modern functionality. It's a bold font that isn't lacking in flair.
Condensed
Condensed fonts feature letters that are closer together than letters in other fonts. Tight spacing is the norm, and you can use Design Wizard's image editor to edit the space between letters.
The uses of condensed fonts are best kept to larger elements, like titles and subheadings. In small sizes, condensed fonts are harder to read. But in titles, condensed fonts serve their purpose of saving space and allowing you to use longer words more easily.
You can always edit the density of your condensed text. You can make small changes with Design Wizard's image editor. It's not hard, as condensed fonts are simpler than most of the font types that are growing popular in 2021.
Examples Of Condensed Typography in 2021
One of the most prominent uses of condensed font right now is in the AstraZeneca logo. The AstraZeneca logo is primarily a typeface logo, with just a small design on the right-hand side. If you're making a logo that you'd prefer to keep primarily text-based, condensed fonts will help tie your design together. Wide-open spaces are a pet peeve to many, which is why condensed fonts can be so useful.
Similar Fonts you can use in Design Wizard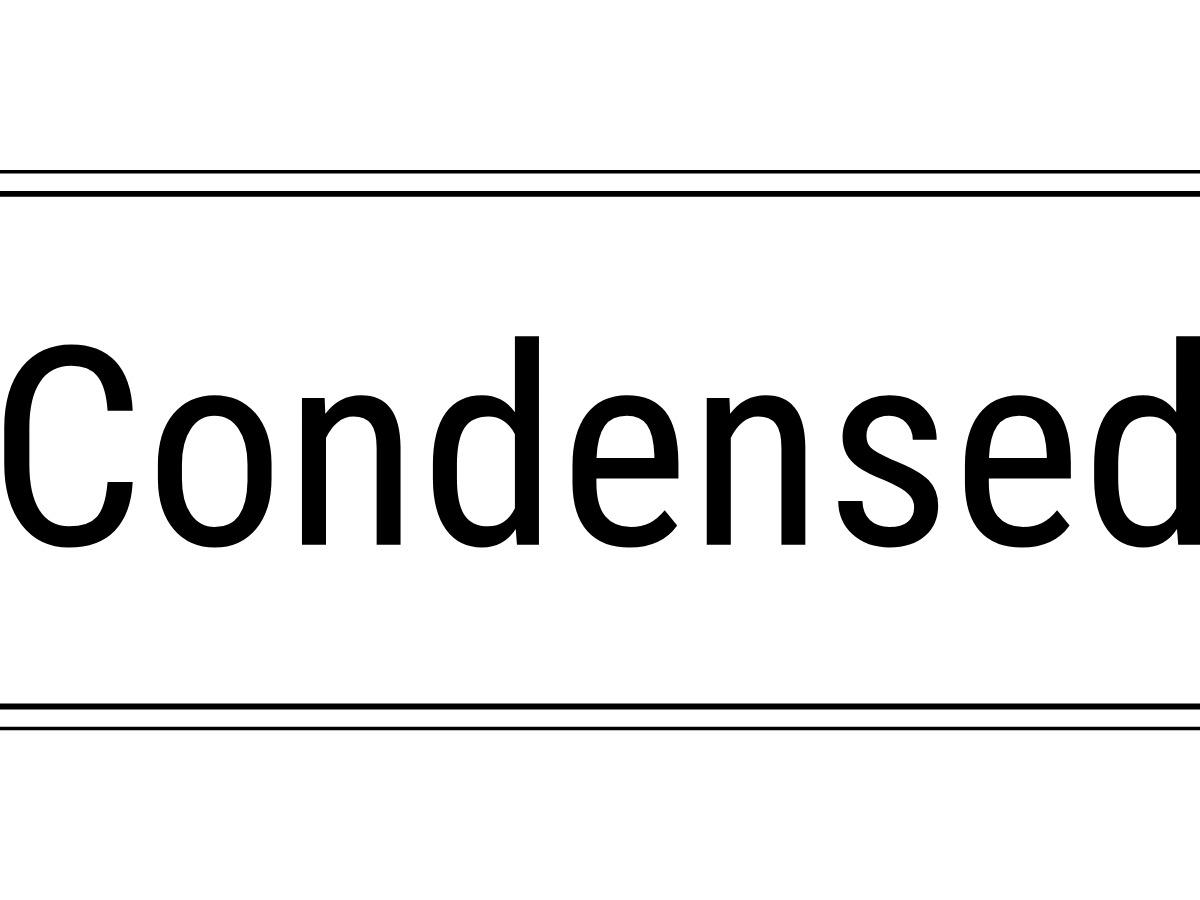 Roboto Condensed
Roboto Condensed is a largely geometric font. It looks great in italics thanks to its smooth and open curves. Use it for an easily readable and warm presentation.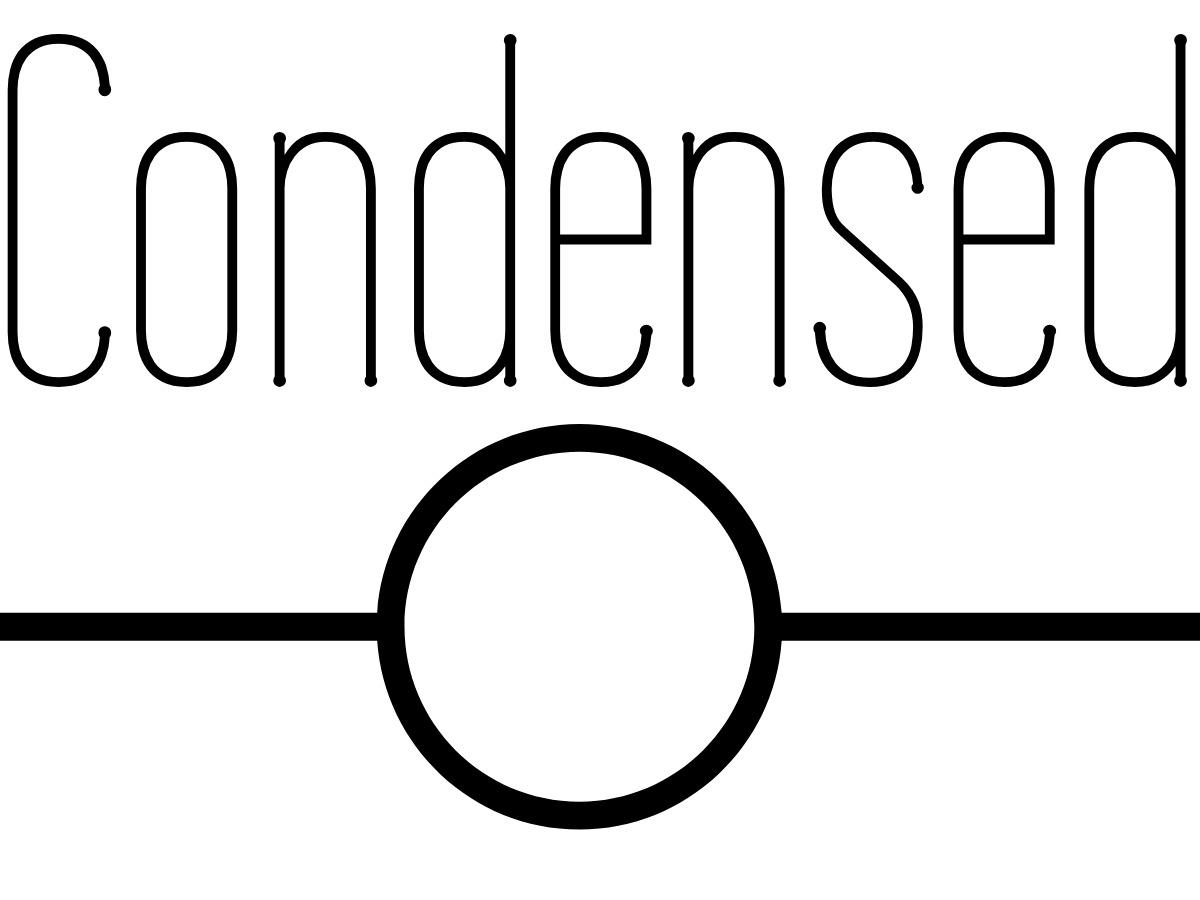 Wire One
Wire One is a sans font with a thin width and art nouveau appearance. Its thickness is best shown in a font size of over 12 when it would still present a sharp mood for your headlines. Be sure to use it's short width but great height to your advantage.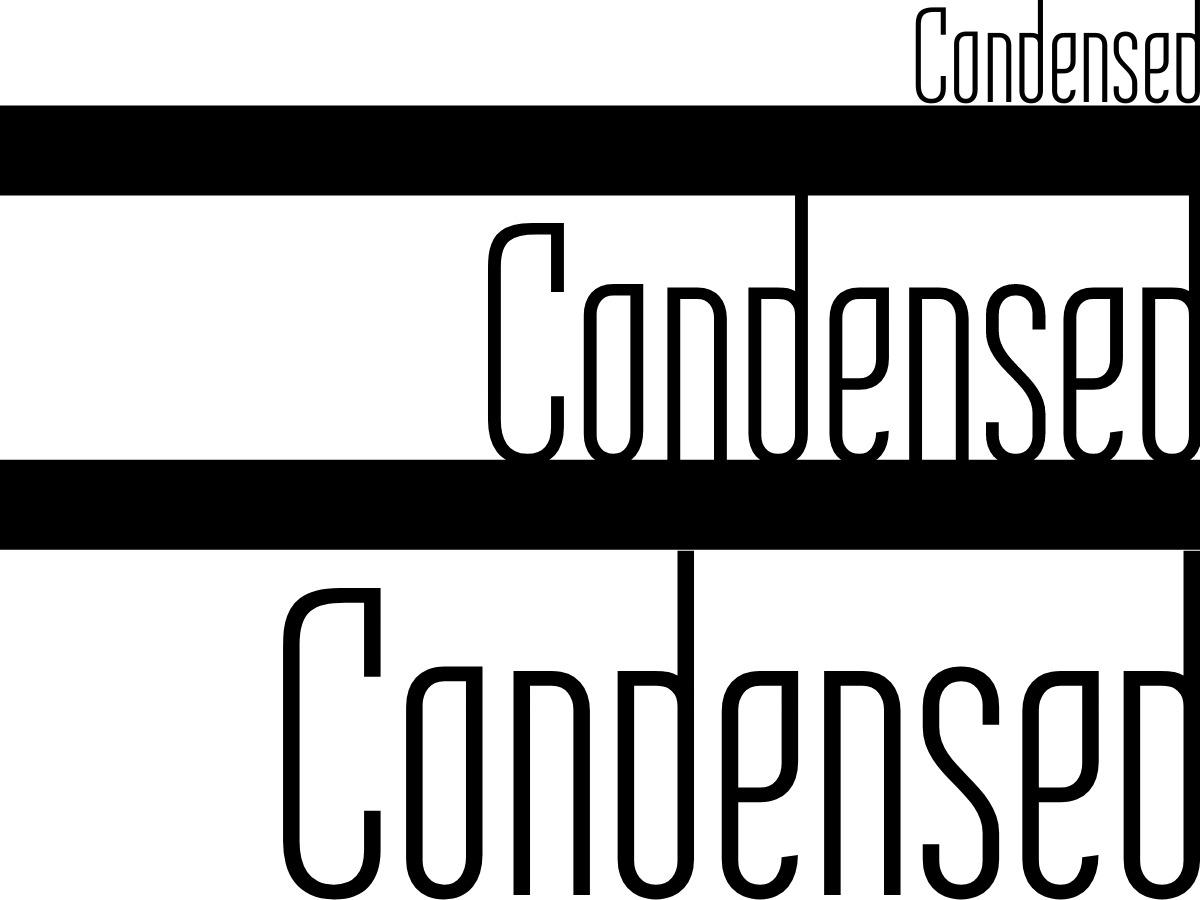 Tulpen One
This more elaborate condensed font demands closer attention. It's a sans serif type that was meant for headlines or sections requiring large text. It's less conventional, featuring sharp breaks in its pattern which are naturally distracting.
Humanist
Humanist fonts use sans serif typefaces. They tend to have a friendlier appearance mimicking the monumental Roman capitals. Their lower cases take after Carolingian script. The roots of the humanist font are in calligraphy, as they appear as if they were drawn with a pen.
Humanist fonts are the opposite of geometrics, which appear colder. So, these fonts have their place in the literature and designs used by product and service providers with a friendly brand.
Examples Of Humanist Typography in 2021
You can see examples of humanist typography in many businesses. The most prominent is likely Walmart, which explained its font choice as follows:
"We've selected a type family that gives Walmart a friendly, warm, and real voice: Myriad Pro. Myriad Pro says "approachable" and "straightforward" and is easy to read. A humanistic and sans serif typeface, Myriad Pro's great for retailing and communicates "low prices…"
In business, humanist fonts are used for welcoming and inclusive feelings. As Walmart puts it, they are meant to be approachable to people of all social backgrounds. The term "humanist" is widely understood as the stance that human beings have importance over dogma and the naturally exclusive. The lettering style behind humanist type dates back to the renaissance, during which organic human calligraphy, the precursor to modern humanist typography, was developed.
Examples of humanist fonts include Gill Sans, Tahoma, Verdana, and Lucide Grande.
Similar Fonts you can use in Design Wizard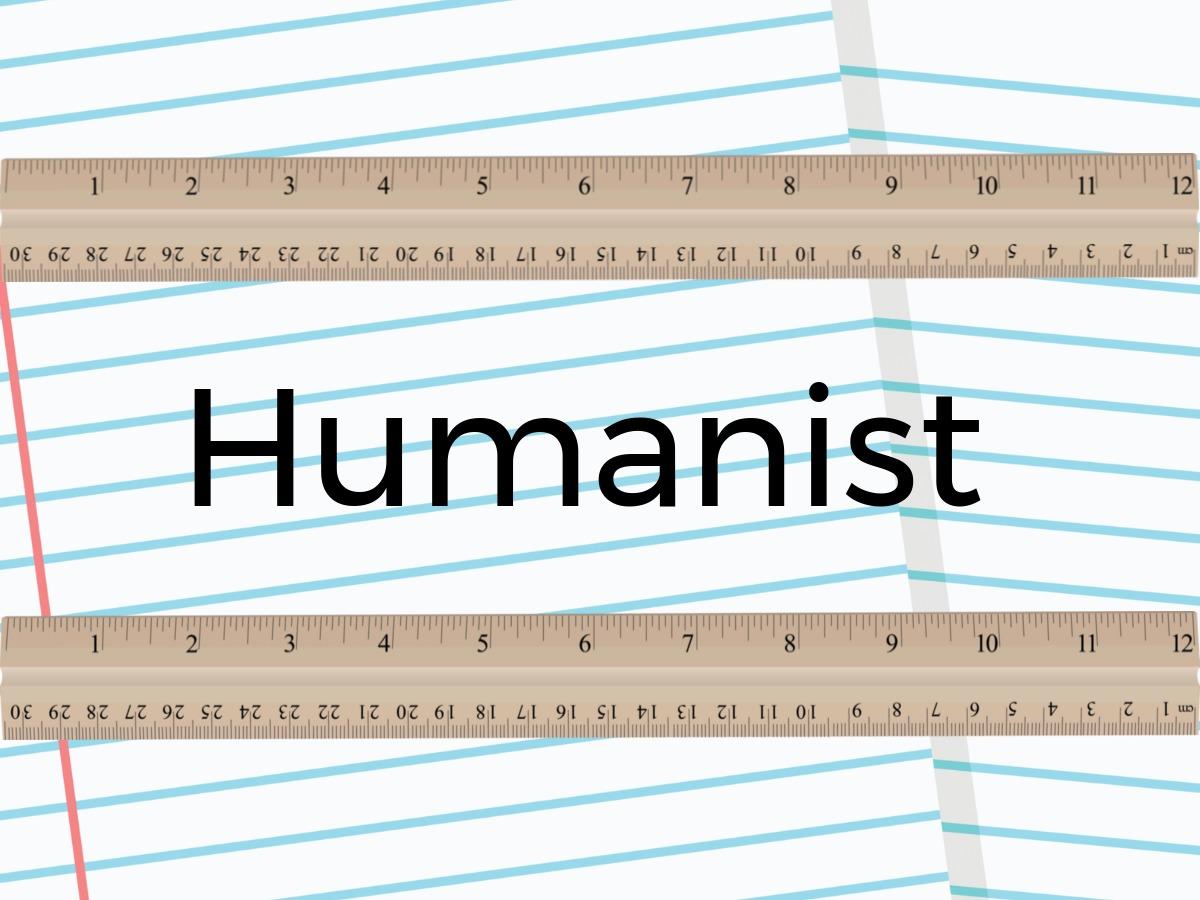 Montserrat
The neighbourhood of Montserrat in Buenos Aires served as the inspiration for this urban typeface. It was weighted for a lighter appearance that is easier to take in.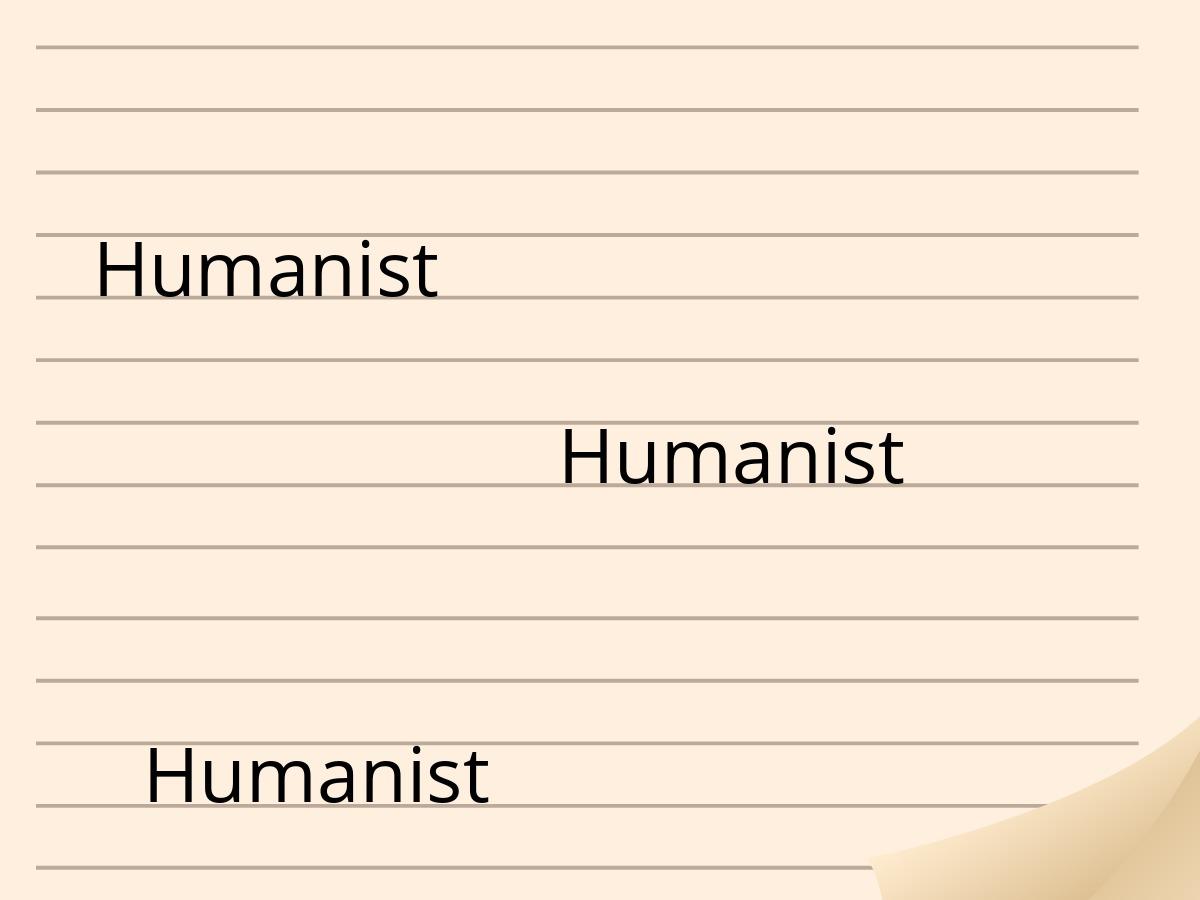 Open Sans
This sans serif typeface was developed for multiple alphabets including Greek and Cyrillic. Its popularity comes from its light and friendly, yet neutral and easily understood appearance. It is usable in many text sections on desktop, print, and mobile.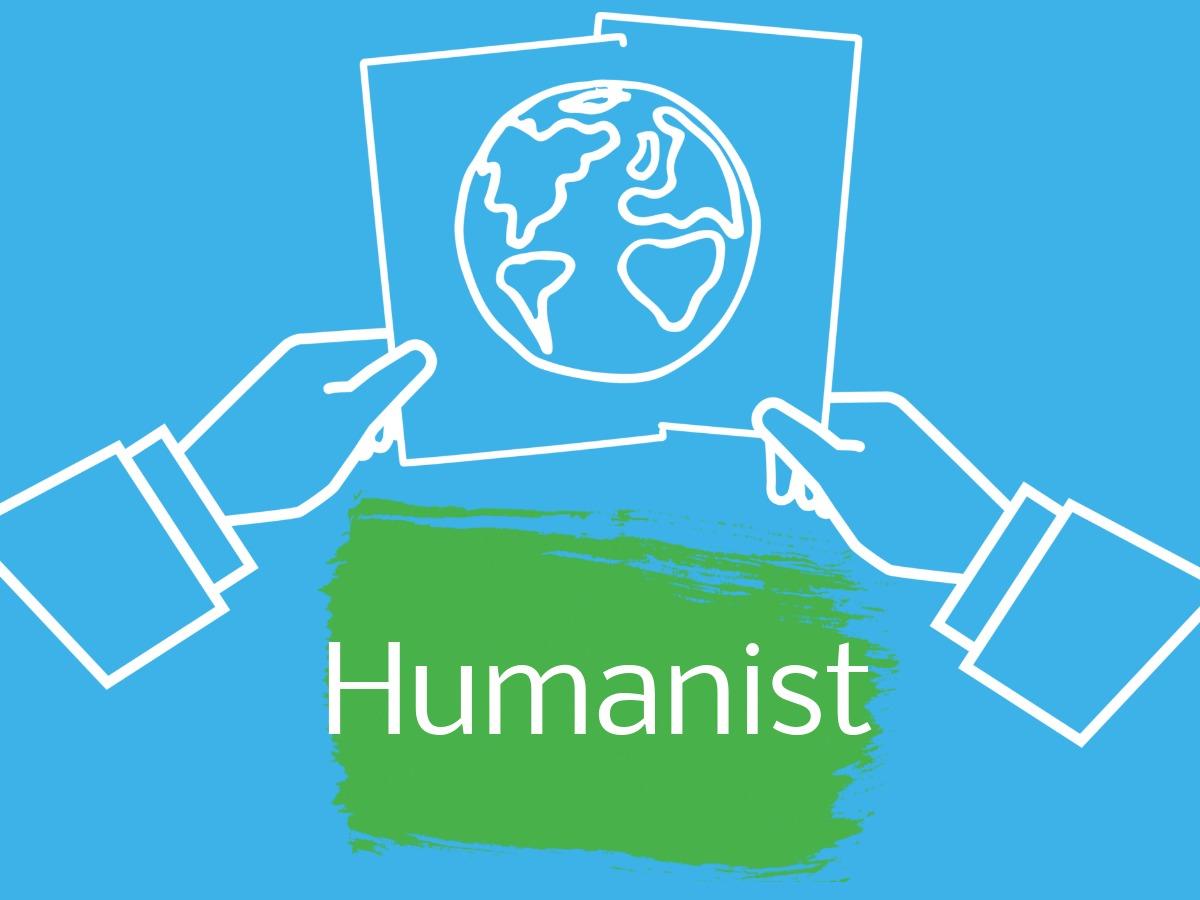 Nobile
Nobile was developed specifically for digital screens, with mobile devices being kept in mind. It was meant to offer digital mediums the same kind of appearance that you would find in traditional print media. It appears best when it's larger but is functional for the smallest text as well.
Distorted
"Distorted" is a strong word. Designers don't like the word very much and would probably prefer to describe these fonts as "stretched" or "squeezing". But despite the negative-sounding title, distorted fonts are popular for their uniqueness. No two distorted fonts should appear too similar.
The most common "distortions" you will see are changes in the letters' height. The symmetry of a word is important in design, so these changes are substantial.
Because of this uniqueness, distorted fonts are best used in creative industries as a means of standing out. They are informal and should be relegated to the appropriate presentations.
There is a lot of flexibility when it comes to distorted fonts. You can make even more changes to the standardized fonts on your own using Design Wizard's image editor. Many distorted texts offer great opportunities for layering and different colours.
Examples Of Distorted Typography in 2021
Ariana Grande's "Positions" album was re-released on February 19th, 2021. The distorted text is in line with the laid-back and toned-down R&B featured in the album. The music isn't too heavy, and the typeface used on the album cover reflects that mood quite well. In this example, the text is well-paired with a simple black and white background. The result is a creative design that is still simple enough and easy on the eyes.
"Who Is Maud Dixon" was released in March 2021. The cover text is slightly distorted and a good example of distorted fonts being used effectively. The text is displayed on top of a simple background colour and remains easy to read while maintaining its interesting appearance.
Similar Fonts you can use in Design Wizard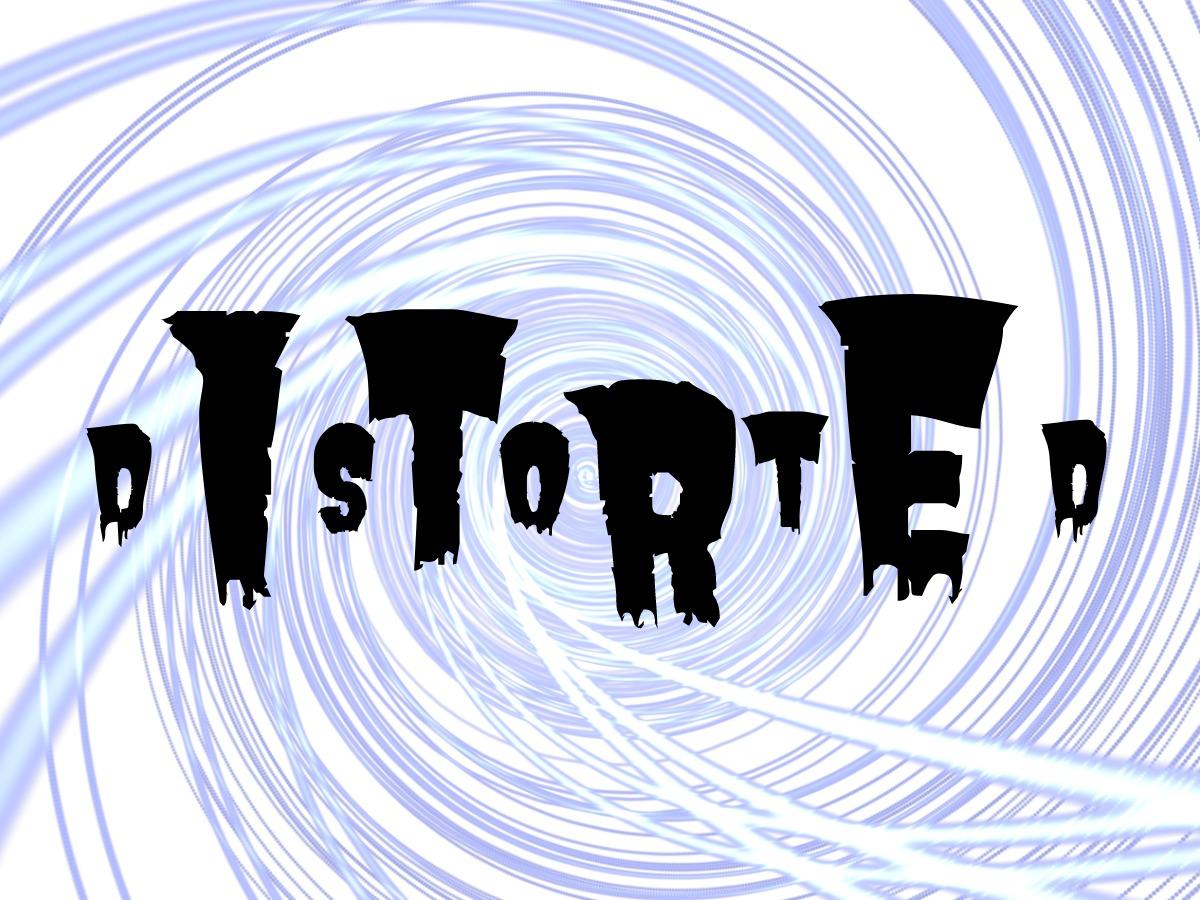 Butcherman
Butcherman was designed with zombies in mind. The text appears to have been mutilated and left for dead. But it's still standing, if just barely this font is best used for headlines, headings, and larger text.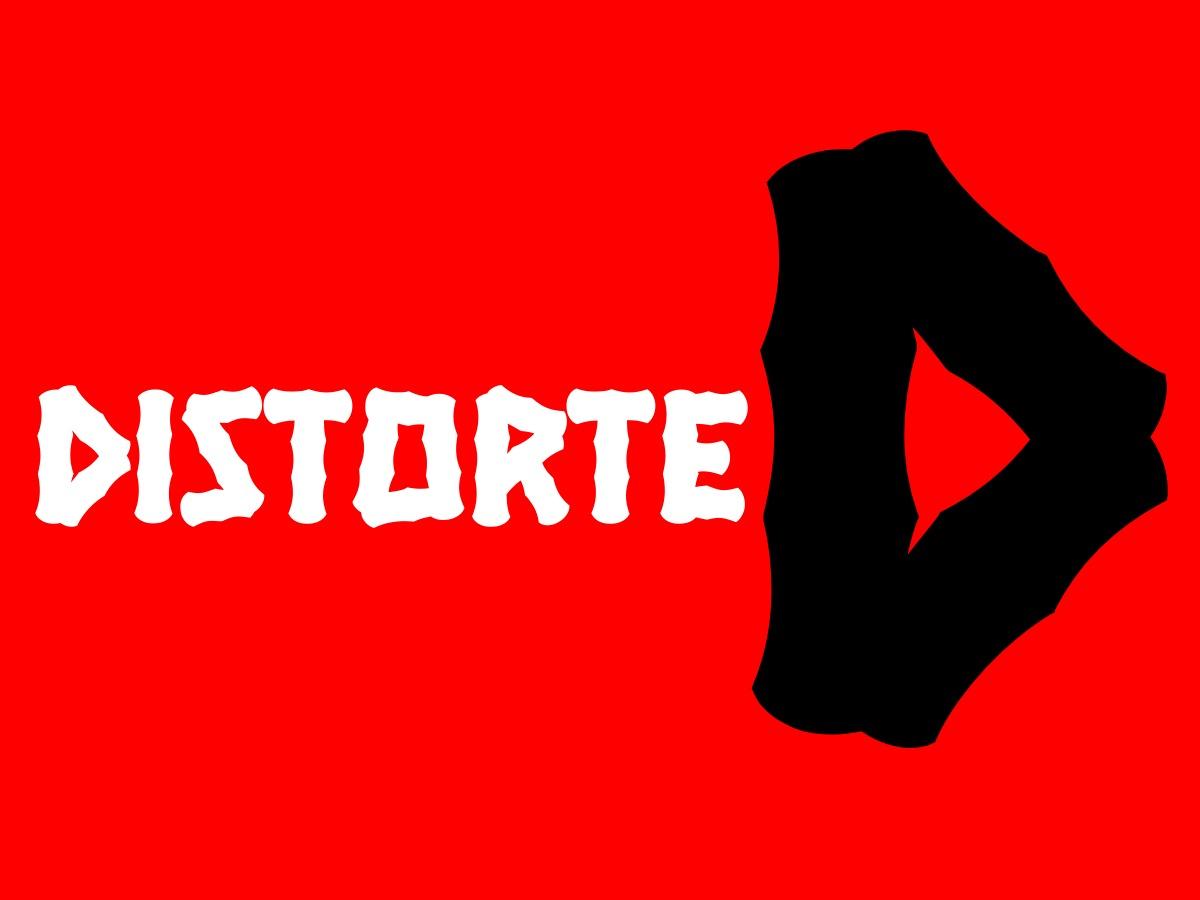 Hanalei Fill
This font was made with Polynesian influences. It was inspired by the Mai Kai logo and is meant for uncompromising, large text. It's bumpy lines offer a wooden appearance that can be appropriate for many restaurant and tourism businesses.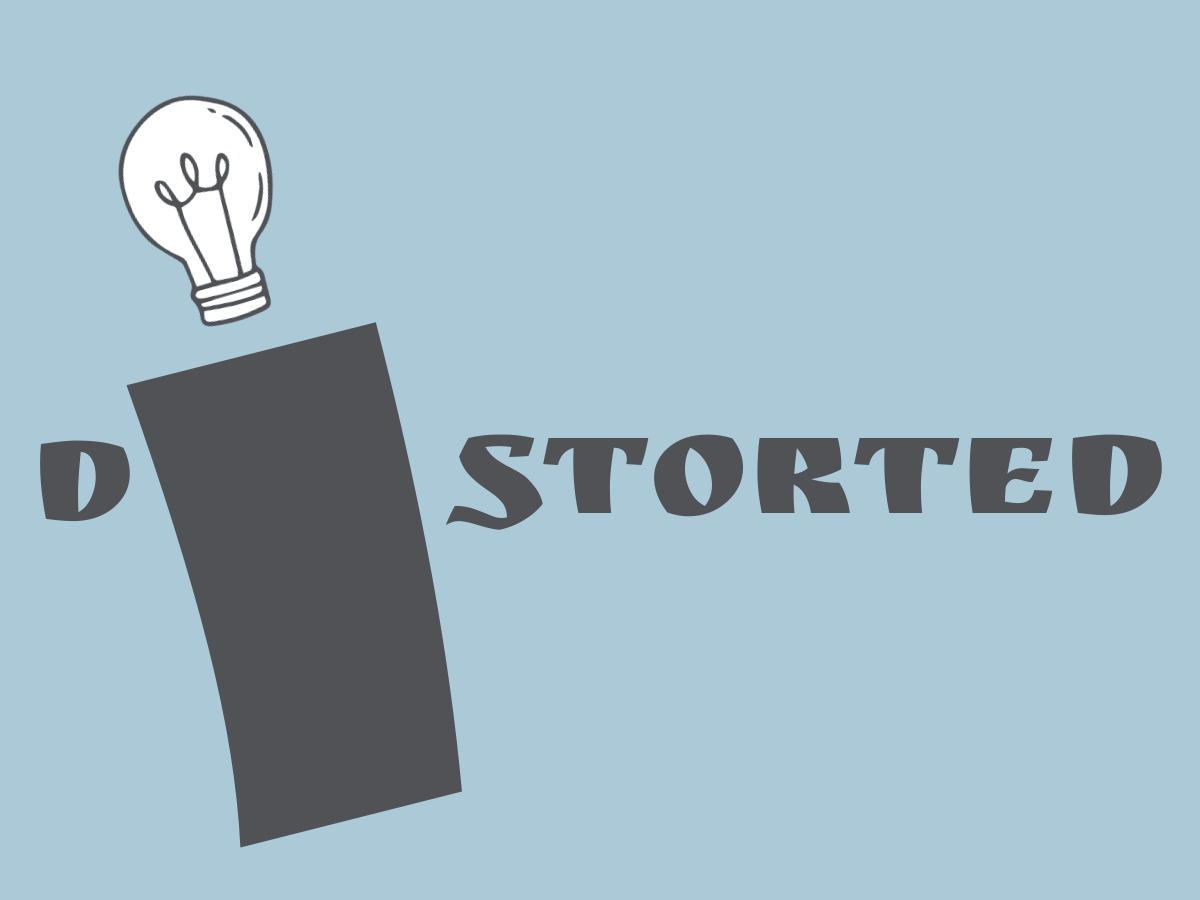 Ruslan Display
Ruslan Display was designed to mimic Russian script used in the 16th century. But it's often used with Baltic and Turkish text, alongside Cyrillic and Latin. This font is best used for lettering and short text sections.
3D
3D fonts may be the most self-explanatory of those we've gone over, but they still deserve some explanation.
3D fonts are those that are given any alterations in appearance to come across as 3D. You will often see them in children's literature and video game art. When it comes to design, they can be some of the most fun and interesting to work with.
In many contexts, 3D typefaces will appear unconventional. But you can edit borders, spacing, and colours to achieve the appearance you think is best.
Examples Of 3D Typography in 2021
The new "Super Mario 3D World: Bowser's Fury" appropriately features colourful 3D text. The title is well-edited for the effect that the Mario franchise is well-known for.
You will naturally see 3D text featured on video games, including those played through mobile apps. Mobile app games are increasingly popular. If you're planning on making your own, a well-edited 3D font is a great idea.
Similar Fonts you can use in Design Wizard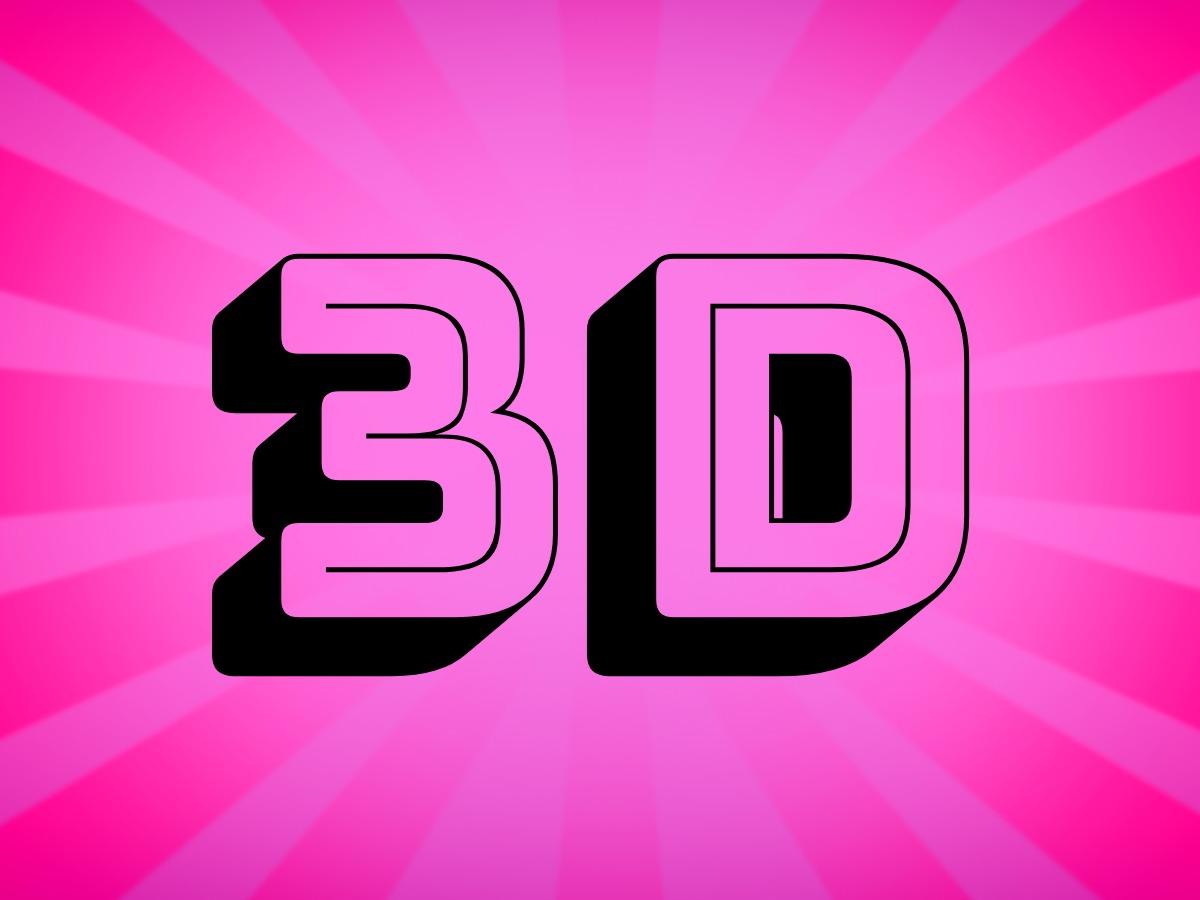 Bungee Shade
Bungee Shade is based on displays often seen in crowded urban areas. It's a celebration of old urbans signs and appears mostly vertical but slightly horizontal for the 3D effect.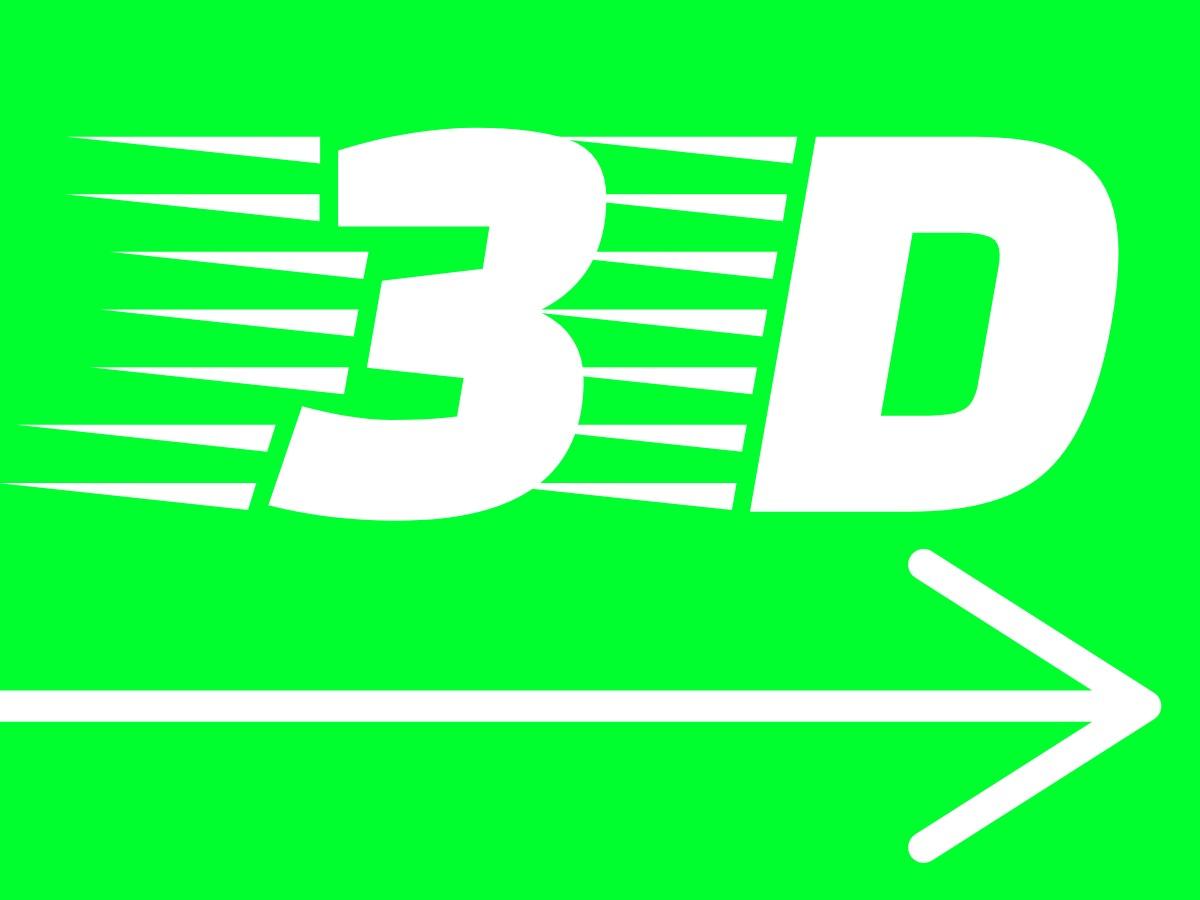 Faster One
Faster One was based on a sans serif italic. It's by no means a minimalistic font. The goal was to communicate velocity. If you're trying to imply high speeds in any given direction, this is a good for your headings.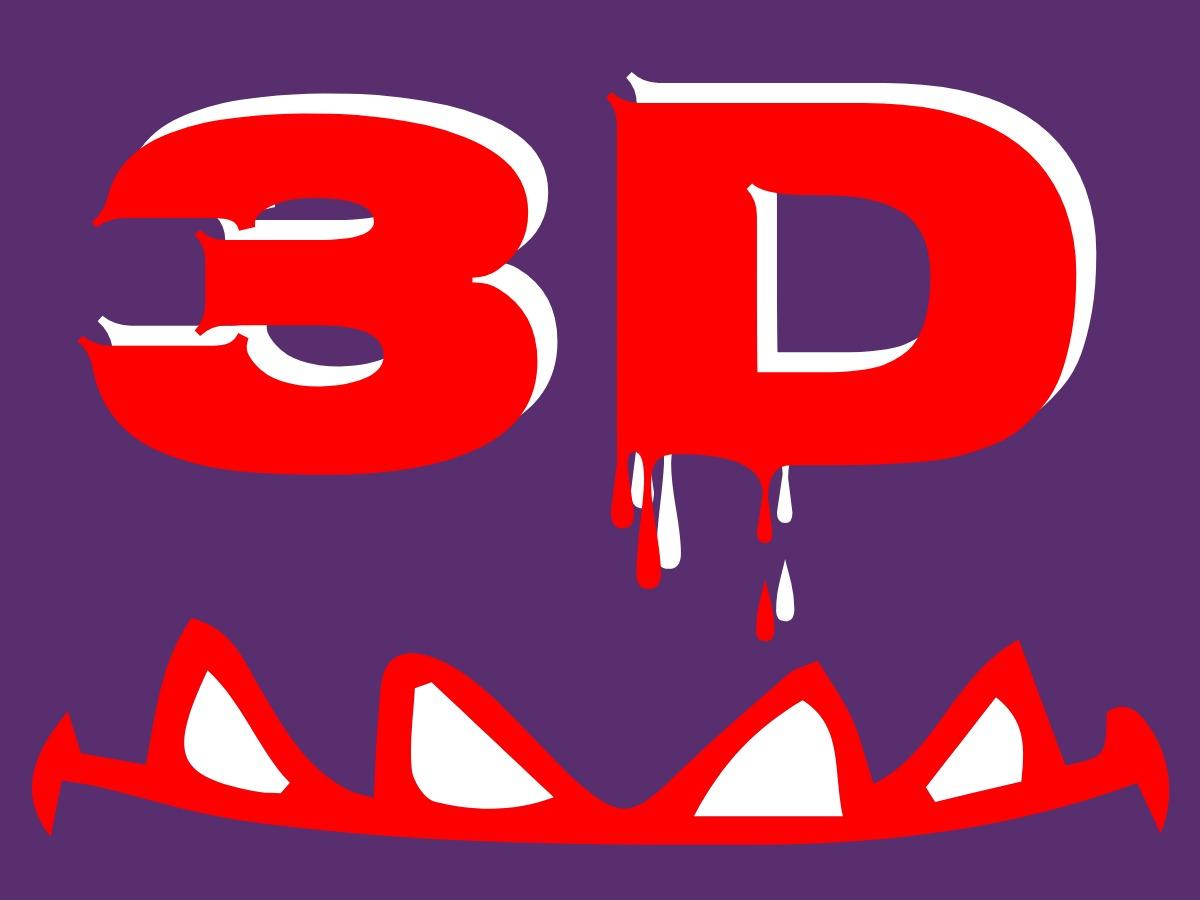 Nosifer
Morbid in appearance, Nosifer is clear what it displays. You can likely imagine the edits you would make with it …
Shadows
Shadow fonts normally have letters with a shadow either rising above the page or following characters. The typefaces can have many different appearances, but it's important to choose the right colours. The contrast between the text and the background will play a big role in making the right impression.
Examples Of Shadow Typography in 2021
The most prominent feature of a shadow typeface in 2021 is "TikTok's" logo. There is an interesting contrast between their choice of colours and the black. The shadow is also displayed in interesting locations that centres your attention while remaining relatively minimal.
You need to do some editing to create a similar effect. But you can get started by picking the right font to work with.
Similar Fonts you can use in Design Wizard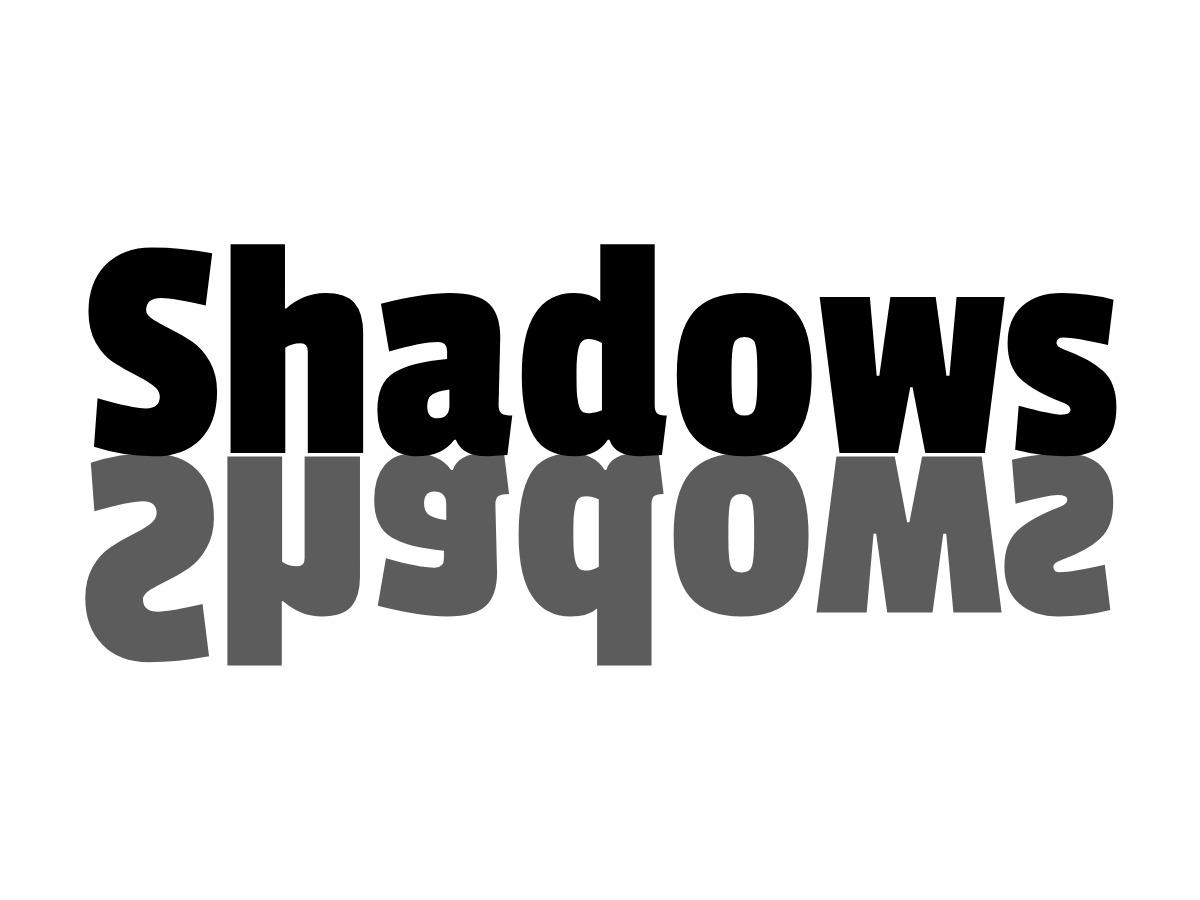 Passion One
Passion One was meant for titles. It's meant to display passion and the larger the text size, the more effectively it does so.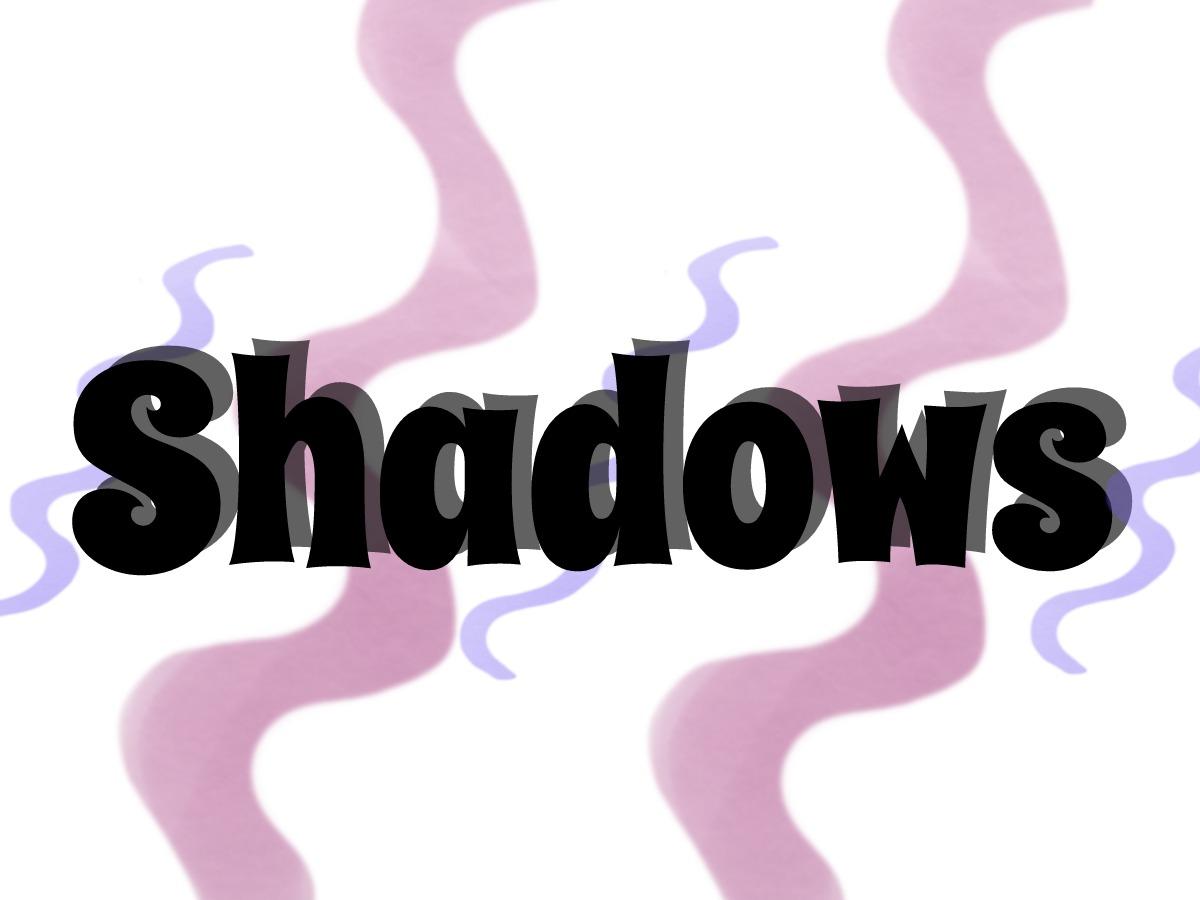 Spicy Rice
This is a great font if you're looking for a happier and more relaxed look. It has a bit of flair to it, yet it's very easy to read.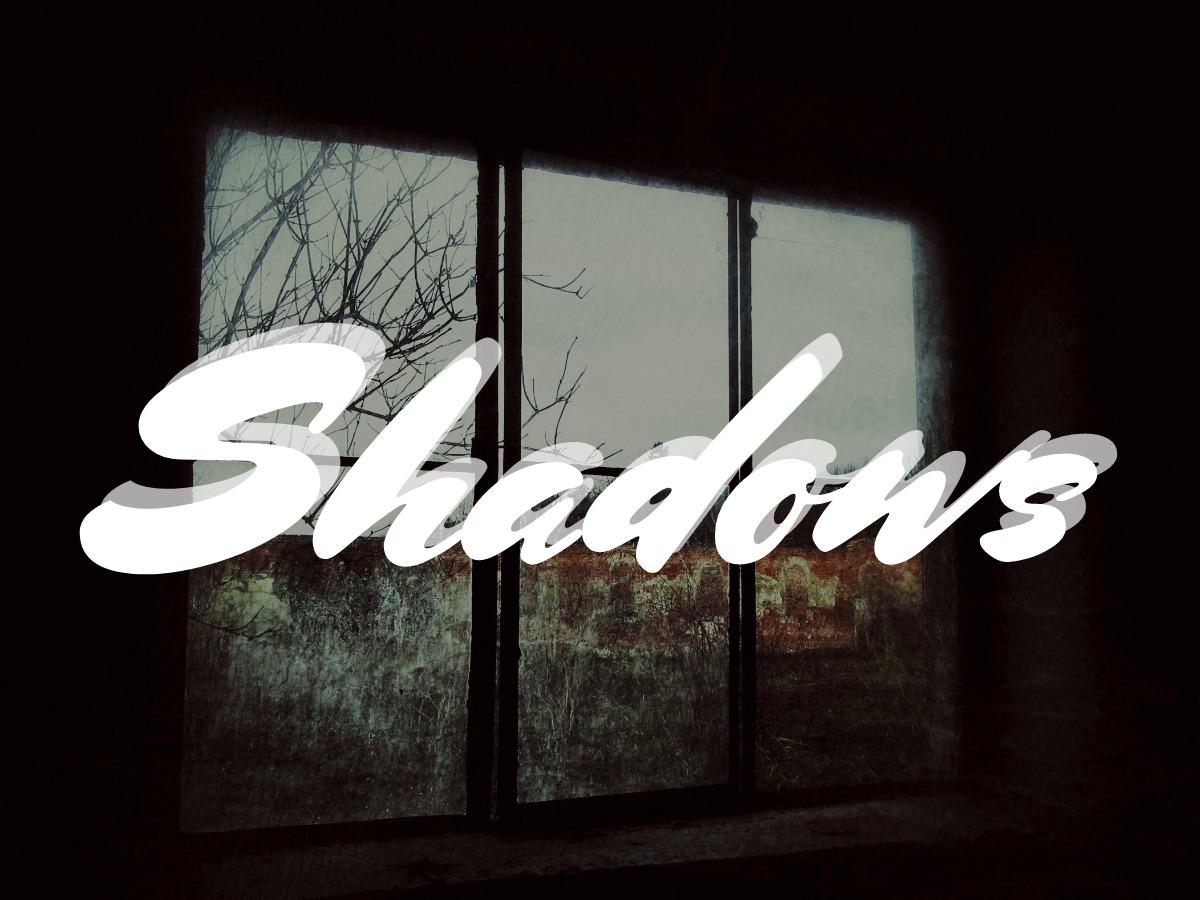 Mrs Sheppards
Mrs Sheppards is a heavier font with a lot of history behind it. It was built using a large collection of people's signatures, the average of which was put into this typeface, from A through Z. it's not a very light font, but it offers an authentic and classy look.
Edit For Free On Design Wizard
Creating the ideal headline, heading, or slogan isn't that hard. You don't need to be a graphic designer to get started. If you want to see what you can do, try experimenting with the texts we've gone over or others in Design Wizard's image editor.
Design Wizard lets you edit contrast, size, transparency, colours, direction, and much more. All the tools you need are on the screen. See what you can come up with using the trending fonts of 2021.
For more tips on fonts, read our 'Creative Ideas to Increase Sales' e-book.