​A loyalty card program is a type of incentive program that allows a merchant/corporation to collect information about their consumer. In exchange for active participation in the loyalty program, the corporation's consumers receive discount codes, vouchers, points toward purchases, or other loyalty rewards. Another goal of a loyalty card program is to generate recurring business by giving participating customers something that non-participating customers do not obtain, thereby creating value for the program, which attracts people to gain access to these perks.
​

How does Loyalty Card Program Work?
These cards are typically shaped like plastic credit cards, although they can also be keychains. A loyalty card's barcode or magnetic tape is detected at the point of purchase. When clients receive their loyalty card, a hole is punched in it, or the barcode is scanned for each purchase they make. After the business identifies a particular number of holes or scans, the customer gains access to a special deal or discount. Customers are more inclined to return to the company to take advantage of the amazing deal or discounts they have earned. Loyalty cards are usually offered in different forms such as:
Paper Punch Cards

Plastic Loyalty Cards

Digital Loyalty Wallets
Purpose & Benefits of a Loyalty Card Program?
Investopedia states that, Consumer loyalty cards provide information about client purchase behaviors and the types of products that can be purchased together. This helps businesses determine which rewards will be most enticing to their existing customers and whether certain incentives are more beneficial than others. Loyalty programs are particularly crucial for large companies that rely on repeat customers. And, like any other consumer loyalty program, they are intended to encourage repeat purchases, brand loyalty, and, most importantly, increase sales.
Let us understand the purpose of having a loyalty card program:
Customers who shop with you are repeat customers
​Specialists claim that selling to existing customers is less expensive than attracting new ones, This is because a business owner would have to spend 7x more on getting new customers to notice their brand, the products and convince them to buy from them. When these activities become part of the customer's regular routine, they have the potential to build genuine brand loyalty. Customers frequently become invested in the program and rely more on the points or incentives they have acquired in an airline, credit card, hotel, retailer, or restaurant's loyalty program to continue using those services. Retail loyalty programs date back to the 1890s when stamp or boxtop collection and redemption schemes were popular. However, the modern system was inspired by airline frequent flyer programs.​

Repeat customers spend more money at your corporation
According to a study, Returning consumers are significant to the organisation as they make up 10% of the loyal customer base that spends three times more than others. Likewise, the top 1% of your most loyal customers spend up to five times what the others do.
Loyalty cards have been shown to impact people's purchase behaviours considerably. So, let us learn about the advantages of loyalty cards.
Loyalty Cards Increase Sales Rate
​A loyalty card system encourages customers to return to a store regularly by providing unique offers, discounts, and tempting prizes. As a result, the more they buy from the store, the more likely the business is to reward them. The best part is that the corporation does not have to spend much money to gain benefits. For instance, a points-based loyalty card program at a coffee shop may give its customer a certain number of points for every dollar spent. On accumulating a certain number of points, the customer is then eligible to redeem a reward at the coffee shop which may be a higher priced drink that they can avail at a decided discount.​

Loyalty Cards Expand the Brand's Reach and Exposure
​A loyalty card program is not just a great way to keep repeat customers but also a very effective way to attract new ones. The allure of freebies and special deals is difficult to resist, especially when it comes to something the consumer was planning to buy anyway. Moreover, if customers like an organization's loyalty program, they are more likely to tell their friends and relatives about it, also known as work of mouth publicity. By creating a working program, customers tend to do all the publicity the company requires to improve its brand's visibility to new audiences it may have never reached before.​

Loyalty Cards Increase Product Awareness
​By implementing loyalty card programs, you can encourage customers to try something new the next time they buy from you. This is especially useful for introducing customers to a new product line or selling more of a higher-margin item that generates a significant amount of revenue for the firm. For instance, when a customer accumulates a certain number of points by buying ice creams from the regular range, they may be allowed to redeem it to get a premium ice cream at a lesser price or for free, thereby introducing them to the higher-priced item.​

How to implement a successful Loyalty Card Program?
When beginning a new business or expanding the consumer base, there are numerous options to consider. Creating a customer loyalty program may benefit the company if it aims to improve ties with its consumers and encourage repeat sales. Let us look at the simplest way to implement a successful loyalty card program that can be effective in any industry:
Understand the range of products customers would want to buy from the company

Offer rewards from the range of products customers wish to buy. Seeing their desired products as rewards will excite them to be part of the loyalty card program and encourage them to try other products they have not considered before.

Make it easy to earn reward points and simplify the redemption process.

It is key to keep members engaged with bonus points that will excite them to keep returning and purchasing more from the business.

Be creative while designing loyalty cards. On

e can design loyalty cards online, where there are a plethora of options. New businesses can try loyalty card designs online for free a

s well!
Examples of Successful Loyalty Programs
Uber's setup is all-inclusive, meaning all riders using Pool, UberX, and Eats can earn rewards. The customer loyalty program includes several levels of advancement. Riders can progress through the Blue, Gold, Platinum, and Diamond tiers to obtain access to excellent benefits and even upgrades to UberBlack and swiftly get points depending on the milestone unlocked.
Nike's customer loyalty program provides exclusive perks through collaborations with companies, including Apple, Classpass, and Headspace. As a result, Nike has many training applications to help its members reach their training objectives. Customers can use the Nike Run Club app for jogging or the Nike Training Club app to do strength training. Whatever they choose, they are sure to be rewarded. This is because any physical exercise results in a reward.
​
Loyalty Cards: In a Nutshell
​To conclude, offering customer loyalty programs is an excellent approach to attracting and retaining loyal customers. This also helps to raise the profile of your brand. For your business to be successful, spending time getting to know your customers is crucial. Once that is resolved, you can concentrate on choosing a loyalty card on Design Wizard where you will find a plethora of options. Design Wizard makes editing loyalty cards for your business a breeze. As a result, you will be able to increase sales and brand loyalty by adding value.​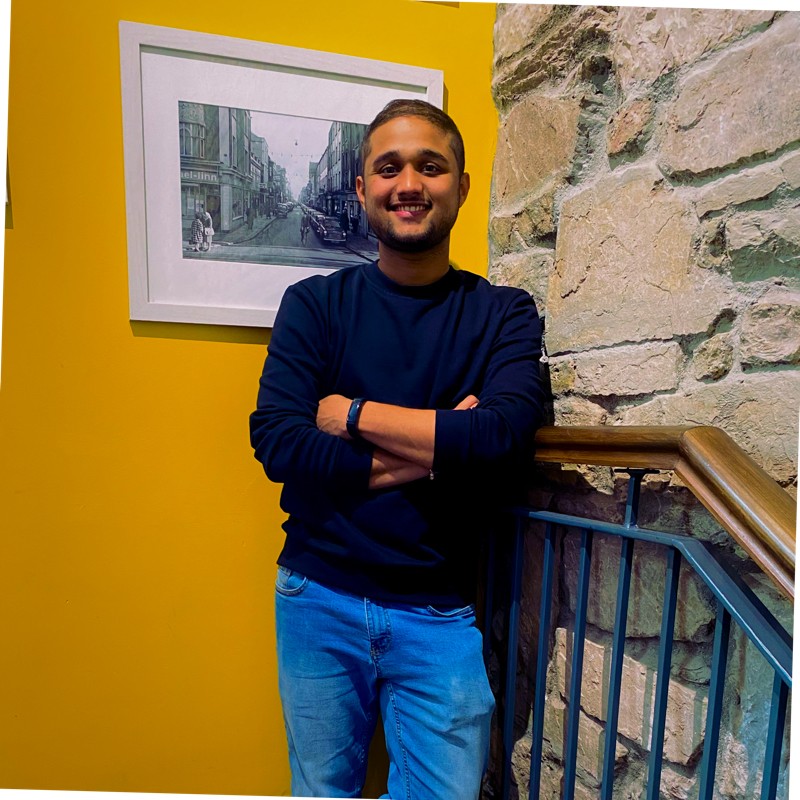 Rahul Shevde
​Coming from India with significant agency experience. Working at Performics India (Publicis Groupe) gave him the opportunity to involve in diverse SEO campaigns from Finance, Graphic Design, E-Comm & Ed-Tech space. Rahul is interested in graphic design software and free graphic design templates. The Design Wizard instruments he uses most of the time are:
Add Text To Image Online
and
Youtube Video Maker
.