In this modern age, when everyone's life is progressing at a rapid pace, planning your meals can become a tiresome task for many. The result? The meals that you take lack the necessary nutrients and vitamins, thereby weakening your immunity and resulting in you falling sick more regularly. This is especially true if you are a working parent. The joyful task of cooking can become a time-consuming chore that sucks the joy out of your life.
​

At times like these, meal planning is the ideal way to go. We have also curated some special tips to help you do your menu planning that bit easily and without any hassles. But before going deeper into the blog, it is first important to understand what exactly meal planning is.
What is Meal Planning?
Meal planning can be defined as deciding all your meals for the entire week and then planning to buy your groceries according to that. Not only does it help you avoid the daunting question every adult dreads, "What's for dinner tonight"? but it also helps you go on about your days that bit smoother and you feel more productive.
​

Furthermore, when you already decide on a healthy meal plan for a week, you are in control of the ingredients as well as the portion size as opposed to when you opt for takeout. It is said that an ideal meal planning requires three steps:
Select the Meal you want to opt for


Prepare a list of ingredients and shop for them

Prepare the Meals
​Now that you know what meal planning is, you would probably be wondering what its benefits are, apart from the ones that are already mentioned. Read on to learn more about it.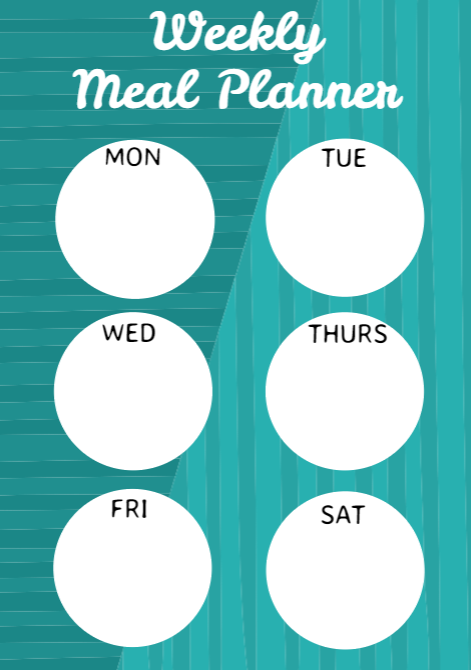 What are the Benefits of Meal Planning?
​The benefits of meal planning are multifold. While there are several of them, here are some of the major ones:​

Saves Money
​This one is a no-brainer and arguably one of the biggest advantages. Planning your meal for a whole week helps you save money. Do you really need any other reason? This is because when you go to a store to purchase the ingredients for the meals for the week ahead, you know exactly what you need to buy and so, can reduce the number of expensive takeouts that you would otherwise have to do in a month.​

Eat Healthier
Another major advantage of opting for online meal planners is that you eat healthier throughout the week. Since it encourages you to cook from scratch, you avoid including processed food altogether. You are in more control of what ingredients you put in your body and can also prove a great motivation for many to take control in the kitchen.​

Saves Time
​As already discussed above, planning your meals for the week helps you save a lot of time as well. Having said that, we also know that initially, planning meals can take a lot of time. However, once you get used to it, it will become much faster and easier. Additionally, since you have pre-planned all the meals, it will help you save on the regular grocery trips you would otherwise have to take every day.​

Prevent Food Wastage
One of the best benefits of planning your meals a week ahead is that it prevents food wastage. This is because you would no longer be buying stuff that is not a part of your weekly meal plan. Since you know exactly what you need, there would be no food wastage.
You now know what meal planning is as well as why it is important. The next thing you require is knowing the tips to help you plan your meals. While the tips and strategies mentioned here can seem basic, the correct implementation of them would help you plan your weekly meals effectively.
Think Seasonally
​Probably the biggest tip we can offer is that you should think seasonally before planning your meals. By this, we mean that you should take into account what fruits and vegetables are perfect for that particular season and plan accordingly. Apart from that, there are two big advantages of buying seasonal fruits and vegetables. Here are they:
​

It Supports Your Body's Natural Nutritional Needs

: This is a no-brainer. If you are buying seasonal fruits and vegetables, you are providing your body with the natural nutritional needs it requires. Furthermore, seasonal fruits and vegetables that naturally ripen under the sun are extremely high in vitamins, phytonutrients and antioxidants. Not to mention, they are extremely fresh and are amazing to taste

​

Is Cheaper

: Seasonal fruits and vegetables are by definition, available in bulk. This inadvertently means that they are cheaper and easier on your pocket. In fact, eating seasonally is the cheapest way to have a highly nutritional diet, provided you know what to shop for and when to shop for.

​

Shortlist Recipes
​Everyone has their favourite dishes. So, shortlisting the recipes beforehand would save you the time and trouble to hunt for them at the last minute. You can in fact try out various recipes and then finalise something that works the best for you.​

Check Your Refrigerator Freezer and In-House Stock
​Before you set out to buy new groceries, taking a count of all the stuff you already have would save you from buying the same ones again. This would also help you understand which ingredients would get over in the next few days and then you can shop accordingly.​

Create Grocery List
​Preparing a list is a no-brainer. Let's face it, we all have been in situations where we run in a grocery store with only a slight idea of what we have to buy, spend an hour getting overwhelmed with the options available and then finally miss out on things that we originally wanted to buy. Creating a grocery list would eliminate all that as you know exactly what you need to buy. You would head into the grocery store with a clear idea of what you are looking for, thereby eliminating the need for browsing through all the things that are available there. Trust us when we say, this would reduce the amount of unnecessary things you buy considerably.​

Plan a Meal Theme
​By this, we mean that you dedicate a certain day to a certain cuisine. For example, Mondays are Italian, Wednesdays are Chinese and Fridays are Thai. This would help you decide what meals you can plan for that particular day.​

Use a Weekly Meal Planner
If you feel that doing all this planning by yourself would be a tad bit difficult for you, take assistance from an online meal planner such as Design Wizard Meal Planners. Our meal planner templates have been specially designed to help you monitor and plan what and when you are eating. There are a plethora of seven-day meal plan templates available with each option offering variety. This ensures that you can choose one that suits your needs. Sounds great right? But that is not all. You can also add a personalised touch to all the meal plans by uploading your desired images, logos, and fonts.
Given below are a few more details about the Design Wizard meal planner:
You Get Unrestricted Access to Different Meal Planner Templates
​

There are a plethora of different meal planner templates available on our website. All of the templates available are visually different as well as can be used for different needs. For example, there is a template that divides meals into breakfast, lunch and dinner. This template can be ideal for individuals who have a strict diet of only three meals and want to plan it accordingly. Additionally, these meal plans are available in a wide range of designs as well, which ensures that regardless of what your visual preference is, there is a perfect one for you on our website.
Few Templates Have a Section for Grocery Planning
​

If you are someone who does not want to fall into the hassle of switching between meal planners and grocery planners, these templates would be perfect for you. The meal planners on this website have a dedicated separate section for groceries which ensures that you can plan and list down the groceries in the same planner and then shop accordingly.
You Can Easily Edit Meal Planners as Per Your Requirements
We know that there is no one size fits all diet for everyone. Every individual's dietary and nutritional requirements are different and so, our meal planner templates ensure that you can easily edit them as per your convenience. You can input your required diet, food, and more effortlessly.
Now while all this is just perfect, you may be wondering, should you print the meal planners or should you use them online only? Well, we recommend you to use it online as that is much easier. You can access it from anywhere and you do not have to worry about it getting misplaced. Furthermore, in this digital age, isn't it just better if everything is online?
So, what is the wait? Sign up to our website, check out all our meal planners and opt for your favourite one right away!
​

Checkout Following Planners at Design Wizard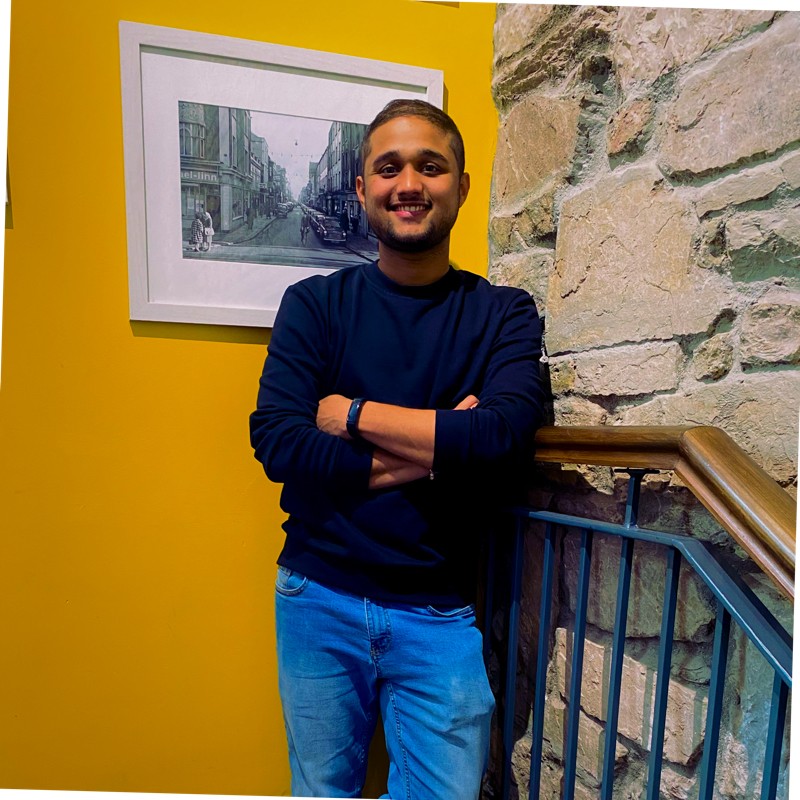 Rahul Shevde
​Coming from India with significant agency experience. Working at Performics India (Publicis Groupe) gave him the opportunity to involve in diverse SEO campaigns from Finance, Graphic Design, E-Comm & Ed-Tech space. Rahul is interested in graphic design software and free graphic design templates. The Design Wizard instruments he uses most of the time are:
Add Text To Image Online
and
Youtube Video Maker
.