Start editing these amazing designs
Creating cool designs with no design experience can be a difficult task. Not many beginners have the midas touch of a graphic design pro.
However, a great template can make things a whole lot easier for you.
A template does most of the work for you, so all you'll have to do is personalise the design.
That's why we've made a list of 50 cool design templates that you can quickly personalise for a variety of purposes.
Cute Cupcakes
Wish your loved ones happy birthday with a cool cupcake design.
Pink, blue and yellow is a really complementary colour combination and it makes this template really pop from the screen.
Eat Sleep Game Repeat
This design would look great on a gaming YouTube channel or on your social media profiles.
The bright text stands out against the black background, emphasising the message.
The floating shapes in the template resemble the buttons of a gaming controller.
Stand Out Job Ads
Orange will usually stand out in a design, especially if it's used on large text.
'You!' is coloured differently to the rest of the text to emphasise the message of the ad.
Carry your message outdoors
rel="noopener noreferrer"Once you've planned your online design, get attention from the curb with outdoor yard signs that everyone will notice. That way, no one misses your message about your service, sale, or special event.
Fast Food Templates
Burgers are appealing enough in their own right, but this design helps to emphasise that.
If you want to advertise your latest fast food offers, a template like this one would be ideal.
Tasty Dessert Menus
Create a stunning image for your dessert menu with this delectable template.
With a menu like this, your food will look even more appetising for your customers.
The Landscape of Your Dreams
The picturesque landscape here would be a fantastic background for a variety of social media designs.
You could use it to create a striking inspirational cover photo for Facebook, Twitter or LinkedIn.
Save the Date
There's so much to think of when you're organising a wedding, that designing your invitation often gets put on the back burner.
Luckily, you can create a Save the Date invitation quickly and easily with templates like this one.
Design Studio Vibes
This neon purple template is a vibrant, modern design that easily catches the eye.
The pinstripes which cover the hands flow through the design and add to its futuristic feel.
It could be used to promote a design studio or other kinds of artistic endeavours.
Colourful YouTube Covers
Brighten up your YouTube channel with this colourful design.
The striking hexagonal pattern on the template is styled in a 3D fashion and will help get your channel get noticed.
Vibrant Social Posts
Good design is certainly good business, and a design like this can be used to effectively promote your business on social media.
The multi-coloured shapes delightfully overlap to create a stunning filter that complements the pose of the model.
Striking Diwali Designs
Diwali is the Indian festival of lights, and this bold pink design definitely lives up to its fluorescent reputation.
If you are running a Diwali sale, this template would be great for promoting it across social media.
Pineapple Perfection
Coral has been one of the most popular colours in the last few years. In this pineapple-themed template, it adds a warm glow to the composition.
The beautifully-illustrated pineapple is accompanied by the simple message 'life is sweet'.
That Holiday Feeling
There are few better feelings than chilling out in the pool when you're on holiday – so why not share that feeling on social media?
This design would be ideal for a travel agency that wants to promote an offer or advertise a competition.
Punbelievable Illustrations
Tell your loved ones how much you care about them with this sweet strawberry template.
The bright red really pops off the blue background to make for an engaging design.
Flamingo Feels
Give your friend that flamingo feeling on their birthday with this cute design.
You can easily add their name and a personalised message to this template.
Memphis Style Designs
Memphis has been around since the 1980's, but it can still look cool!
This turquoise design could be used to make an eye-catching invitation or a cover photo for social media.
Inspirational Quotes
A rugged, windswept coastline is often the perfect backdrop for an inspirational quote, and this design is the perfect example of that.
The white text box contrasts nicely with the image and this makes the text within it more noticeable.
Cool Gradients
Gradients have regularly trended in graphic design for quite a while now, and they don't seem to be going away anytime soon.
If you use this design to advertise a job vacancy, you're guaranteed to catch the eye of a few applicants.
Bright Baby-Themed Designs
Announce the birth of your new baby in style with this cool design.
The combination of purple, yellow, green and blue really stands out, while the scrawled font is perfect for a design for a child.
Surf's Up!
Surfing is a pretty cool sport, so if you include a surfer on your design, it's going to look good.
A motivational quote is always a good choice when you're sharing a design like this on Facebook, Instagram or Twitter.
It's Time for Some Jazz
Let everyone know about your jazz night with this stylish template.
The cool font looks good against the smoky background and gives ample room to include all the information you need to.
Post Some Gym Motivation
Get your friends and followers in the mood for a workout by posting this design on social media.
The bold, white text contrasts nicely with the turquoise background.
Advertise in Orange
Ads need to stand out, especially ones created by an advertising agency!
That's why a bright orange design like this one would be a superb choice for your new campaign.
Designs for Travel
Say Bon Voyage to bad design with this travel template.
Choosing the right photo for the background of your design will help you to make your travel offers look more attractive.
Inspire Loyalty in Your Customers
A good loyalty card design is often an important part of the decision making process when a customer decides whether or not to join your loyalty program.
In this coffee-themed template, it's crystal clear what you'll be offering and they'll know exactly how to take you up on it.
A Design to Give Thanks
Whether it's the mellow sunlight or the red leaves on the tree, there's something about this design that makes you think of fall.
That makes it perfect for a Thanksgiving design that shows your gratitude to all of your friends and family.
Cool Album Covers
This template would look great as album cover art for a variety of musical genres.
The triangular pattern looks great on the turquoise background, and gives the album cover a summer feel.
Black and White Motivation
The use of black and white images in graphic design has always been popular, and you can create a great motivational design with this type of picture.
In this composition, the bold, capitalised text stands out strongly against the darker background.
Donut Designs
Everybody loves donuts, right? So why not include them in your designs!
A design like this could be great for spreading some positivity on Facebook, Twitter and Instagram.
Relaxing Imagery
Some people want to have fun on their travels, but others just want to chill out.
Cool designs like this one are tailor-made for the latter.
A relaxing evening sky serves as the background of a template that uses easily-legible white text to convey its message.
The Athletic Aesthetic
Release your inner fitness fanatic with a template that will get you up and running.
It's an ideal design for sharing with your followers on Instagram.
Promote Your Black Friday Sale
Advertise your Black Friday offers with this trendy retail template.
The slender, serif font in the design manages to be striking yet subtle at the same time.
The Perfect Engagement
Prepare your perfect engagement announcement with this thoughtfully-created design.
You can quickly customise the details in the template and include your own personalised message.
Show Your Artistic Side
Advertise an art or photography exhibition with a simple, refined design.
The green and blue brush strokes in this template serve as a fitting background for the slim text box and font.
Showcase Your Musical Expertise
Get the word out about the guitar lessons you offer with a custom-made design.
You could use this design on social media or you could print out posters to put up in your local area.
Energetic Fonts
Add some energy to your design with a bright pink font that contrasts with the rest of your design.
Pink is a great choice for text when you want to really emphasise the message you're sharing.
Make Some Noise on Cyber Monday
Creating a design with bright, neon colours like hot pink and turquoise is bound to stand out.
And standing out is exactly what you need to do when there are so many competing offers on Cyber Monday.
Make sure your font is bold and goes well with the background you've chosen.
Sleek Sale Designs
Making a visually appealing ad for your sale is essential to attracting more customers to buy from you.
Add the image you want to promote your products and then back it up with some descriptive text.
Share Some Summer Positivity
Summer is one of the best times to post on Instagram and this template could be ideal for a variety of purposes.
Flower Patterns
Flower patterns can work very well with certain elements of graphic design, and here they are used to full effect.
The red petal pattern complements the blue background, while the elegant font is enhanced by the sketch of a rose behind it.
Stylish Retail Ads
Retail outlets need ads that represent their brand correctly, as a bad first impression can hinder the effectiveness of your sale.
With this Black Friday design, you can easily create an ad that both informs and engages potential customers.
Promote Food Events
Events and food are a foolproof combination, but designing the right promotional material isn't always straightforward.
The food is delightfully illustrated in this design and yellow text gets across its message loud and clear.
Penguin Designs
This adorable penguin template combines top drawer illustration with some clever wit.
If you want to add in your own joke, the text can be customised in a matter of seconds.
Cherry Blossoms for Your Channel
One of the most picturesque trees to look at is undoubtedly the cherry blossom tree.
Its glorious pink flowers create stunning backgrounds for a photographer to take advantage of.
This design could help you create some striking YouTube channel art.
Put it in a Frame
The cursive font in this design fits nicely into a pink picture frame, resulting in a unique sale ad.
It's a design that would be suitable for a salon, boutique or spa.
Eye-Catching Purple
Purple is a colour that represents prestige and class, but it's also one that will make your brand stand out from a crowd.
It provides an excellent overlay for the image in this design, and both black and white are great secondary colours.
Sweet 16 Invitations
You'll be kicking off your Sweet 16 in style with a cool design like this one.
The piñata cartoon provides a nice pop of colour in the design, while the thin red border gives it structure.
Now you can start customising these templates!
If there's a design here that's caught your eye, all you need to do is click on it and you can start editing it in Design Wizard.
You can add your own fonts, images, colours and more to any template.
Before you know it, you'll have created a cool design that you share on social media, your website landing pages or your blog.
Alternatively, you can consider using ready-made premium designs and choose the best WordPress themes for your website construction. A Creative Website Design Agency can help you to finalize the theme. That will free you from the need to design and develop every element of your site from scratch. Such ready-to-go solutions are suited for micro-niche or multi-purpose web projects, providing you with all the essential tools and features needed for a quick and worry-free start of your site. When looking for the best solution for your web resource, you may pick a theme that features the right color combinations, layout structure, and other specifications that will fit your niche and appeal to your target audience.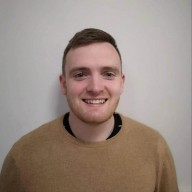 Michael Cole
​Michael Cole is a professional content writer. He has completed a BA in English and History and an MA in Journalism. Michael has extensive experience writing for both print and web and can turn his hand to any subject. His favourite one is free graphic design software. Especially he likes Background Remover by Design Wizard. ​