Find out about the latest marketing trends to keep your campaigns on track and explore new ways to grow your business. Find out what you need to brush up on to cater to a growing Gen Z audience, who drive the increasing importance of customer demand on brands to show specific actions on what they contribute to society and the environment.
In 2022, we'll continue to see the impact of the pandemic on online shopping, as social media platforms gear up to expand their shopping capabilities. More than ever, understanding your audience is key to delivering on-trend and relevant content.
Discover what's trending and use our insights to review your current marketing strategy. Consider investing in different areas of marketing to keep up with the latest developments and discover how you can grow with the help of technological advances in AI and automation.
Be Inclusive and Accessible
Inclusivity and accessibility have become increasingly important to consumers and are more prominent in the public eye than ever. A poll conducted by Facebook showed that 59% of consumers are more loyal to brands that stand for diversity and inclusion in online advertising.
Today's diverse target audience wants to see themselves reflected in advertising and other marketing materials. Because of this inclusive marketing representing different ethnicities, body shapes, sexual orientations, and differences in ability has become crucial.
It's important here to be authentic and make it clear how your brand is contributing to society. Show your audience that you understand their values and concerns to encourage engagement and foster brand loyalty.
This goes hand in hand with making your content as accessible as possible and making sure your content can be consumed by everyone easily and without any barriers. Keep this in mind when you're working on marketing campaigns to ensure you're not excluding anyone in your target audience.
Here are some steps to take to make your website and social channels screen reader friendly and more accessible:
Ensure you use alt text for images both on your website and for social media posts.
Use a limited amount of emojis.
Write your hashtags in camel case, so they're easier to read. For example, #MarketingTrends.
Include captions in all your videos.
Always listen to your audience if there's any feedback on how you can make your content even more accessible. Adjust accordingly.
Gen Z Is Taking Over
People born from 1995 to 2010 known as Generation Z are now taking over from Millenials as the generation marketers should look towards when creating their content. As Gen Z comes of age, they'll increasingly determine the direction of the market in different ways than Millenials. They are more tech-savvy and rely more on technology as they grew up in a more digitized world than the generations before them.
This younger generation expects a more video-based and personalized experience when seeing ads catered to them. When they shop online they do so via their mobile devices and expect brands to provide a smooth mobile shopping experience.
They also put more trust in influencers or celebrities and are more accepting of branded content than other age groups. Influencer marketing campaigns can gain more traction with Gen Z, as it opens up more opportunities to get this part of your target audience to engage with your brand through a social media influencer.
Delivering successful campaigns targeted at Gen Z also requires an affinity for representation, accessibility, and sustainability. Inclusion and protecting the environment are the two topics that are particularly important to this age group and should be reflected by brands in their marketing.
Discover New Opportunities With Real-Time Marketing
In the fast-paced digital world of viral TikToks, real-time marketing has become increasingly prominent. It's a marketing technique that requires marketers to be ready to jump on a trend quickly with a clever twist to put their unique brand stamp on it.
In tandem with your marketing strategy, your business can also react to the latest trends or developments on the market. An active social media presence and noting what your audience is currently interested in is a key component for success in real-time marketing.
It's a great way to show personality, create more engagement, and build a connection with your target audience. To nail real-time marketing, here are a few pointers to steer you in the right direction:
Use social listening tools to keep track of topics related to your industry.
Check Google Trends and sign up for alerts on certain keywords.
Use content curation tools like Feedly to hone in on the news you need to know about.
Be prepared for anything and seize the opportunity as soon as it arises
Create value for your customers.
Put your unique twist on the trend and don't exaggerate or overdo it.
Keep an eye on how customers react and stay open to changing direction if necessary.
Stay On Top of Your Game in Video Marketing
According to Wyzowl's State of Video Marketing Survey, 87% of marketers said that videos give them a positive ROI and 94% agreed that videos have helped their audience to gain a better understanding of products and services. Two points that should make any business consider how they can increase the use of videos in their marketing.
Informational content in the form of explainer videos has gained in popularity, every social media platform now has a story functionality, and everyone enjoys the bite-sized fun on TikTok. And that is just the tip of the iceberg of reasons why video marketing has taken off in recent years.
All aspects of video marketing will continue to grow. New features like interactive shopping capabilities in videos will become more widely available in 2022. Customers will be able to purchase products directly from inside the video they've seen the product in and businesses that don't offer this could start to see that they lose out on sales.
Social media users expect bite-sized videos. It's been the type of content bringing in the most engagement for a while now. Videos posted to the feed are topped only by live streams, which are favored by the social media algorithms because they encourage viewers to stay longer on the platforms.
Live videos are a great opportunity to take questions from your audience and show your expertise. If you haven't done so yet, explore new possibilities opening up with emerging live streaming trends on social media.
Be Prepared to Invest in Different Areas of Marketing
During the Covid-19 pandemic, we've seen dramatic shifts in buying habits as everything moved online. This will continue to have a big effect on how the audience you target finds out about your business and eventually converts.
What's worked before in your marketing strategy might need an updated approach. If you haven't done so yet, now's the time to review what's working for you and what's not. A/B testing is an efficient way to find out. Use your testing data to consider branching out into different areas of marketing that you haven't explored yet.
Be sure to offer multiple ways to shop through your website as well as social media channels. Invest in the resources needed to provide an excellent sales infrastructure and a smooth shopping experience online.
Google's goal now is to provide a faster service and answer search queries on their search engine results pages, which deters users from clicking through to websites. As it becomes increasingly difficult to get results organically, set aside a budget for ad spend.
Find Alternatives to Cookie Tracking
After Apple and Mozilla have phased out third-party cookies in their browsers, Google now follows suit with the plan to discontinue support in Chrome in mid-2023. This advance notice gives marketers the opportunity to explore alternatives to cookie tracking in 2022.
Advertising to your target audience successfully might just require a shift in focus. On social media, you still get to target and refine your audiences in tools like Facebook Business Manager. You can also upload your own contact list of customers, which you can use to retarget customers, who've previously shown an interest in your products or services.
Email marketing is still going strong, as it's projected to increase its value to $17.9 billion by 2027. Use newsletters and email-based ads to circulate your content. Customers who've subscribed to your mailing list have already expressed an interest in your products or services. They opted in or confirmed that they'd like to hear from you.
Make sure you provide valuable content next to any offers to keep your audience from looking for the link to unsubscribe. To widen your reach, you might also want to consider sponsored content in a newsletter of a non-competing company within your industry.
Another option is to stay up to date with the new service Google is going to offer instead. They'll still allow businesses to use first-party cookies for targeting their customers via the Google Privacy Sandbox. It's not clear yet how exactly this will work but marketers expect that they'll still be able to leverage Chrome data similar to third-party cookie tracking.
Gain Traction with Online Events
With all events moving from in-person to virtual during the pandemic, we got used to attending from the comfort of our homes. As we're slowly moving back into in-person events, there's a lingering demand for the ease of tuning in via devices of our choice within our own four walls.
We want to gather again to network in person but on the other hand, online events are a huge saving on time and travel costs. The virtual spaces of online events give people from around the world who wouldn't be able to travel a chance at attending. Now that the world of virtual events has expanded, the future of conferences or trade shows will rely on a hybrid model.
Faster broadband connections and advances in AR and VR support the infrastructure of in-person events coupled with offering an immersive virtual experience for those, who can't make it to the venue. You can cater to a global audience and get feedback more easily with in-event engagement surveys and send messages requesting reviews immediately after events.
If half of your conference is online, there's also the option to get speakers that wouldn't make it otherwise. They only have to clear a few hours in their busy schedule to get set up and deliver their content. These advantages and the change in mindset mean that your events will gain more traction if you also provide an online experience in 2022.
Create Custom Content to Own Your Audience
To stand out from the noise of a large number of marketing and advertising messages that every one of us is bombarded by every day, it's important to understand your audience and create unique valuable content. This is where custom content comes in.
In 2022, it will be more important than ever to create personalized content for specific groups. With the rise of the more tech-savvy Gen Z part of the population, consumers are becoming much more selective and have higher expectations of brands.
To go with the flow of this trend, make sure you narrow down your audience to specific groups. Find out what their problems are and how you can provide solutions for them. They'll be looking for quick and easy ways to resolve questions. This is your opportunity to become their go-to source for help in your niche or industry.
Be sure to promote your valuable content on social media, encourage sharing, and engage with your followers. Look for communities on social networks that you can join and show off your expert knowledge in. Use the insights you gain from these communities to predict upcoming questions or issues that you can create content on.
Invest in Creating a Strong Brand Identity
Creating a strong brand identity to attract customers will be imperative in 2022. Make sure all content you produce and promote revolves around what you stand for and reiterate that. Consumers are looking more and more at how brands share their values and if businesses follow through with their pledges around sustainability and social justice.
Having a set of brand guidelines is incredibly helpful to ensure consistency across all your marketing channels. Building a solid brand image takes time and starts with growing your brand awareness organically. You can do so by providing valuable content regularly like video tutorials, blog posts, or podcasts.
Your brand image should be built on expertise. Instead of sales messages stamped with your logo, try to educate your customers about your products or services and let them know how it benefits them. To make it as easily understandable as possible, tell a story about how your business can help solve a specific problem.
When producing content to establish yourself as a thought-leader, make sure you also choose topics that are of interest in your niche. In your content calendar, the focus isn't on your products or services but on what value your brand can bring to the table.
Another innovative trend within the branding world is about creating immersive experiences through themed events, online gaming, or VR interactive experiences. These can go viral and are worth creating for the boost in brand awareness alone.
Think Content, Think Simplicity
When users or consumers look for content online, they're looking for easy-and-quick-to-read, unique, and high-quality. In the mass of information that's already available on the internet, it's hard to stand out. Still, putting your one-of-a-kind spin on a topic and keeping it simple should propel you forward into another year filled with valuable content.
Quality is highly important with heightened consumer expectations and the easy availability of another piece of content that does a better job at answering search queries. If your copy is not informative and up to standard, site visitors just bounce off and find an answer elsewhere.
Keep your landing pages or blog posts simple and to the point by focusing on one topic or key message at a time. Make your posts easily scannable with sub-headings. If you intend to answer a question, provide a solution early on or make it easy to spot it to cover what searchers came for as soon as possible.
You can also keep it simple by including links to other articles or landing pages where users can find more information if required. Always include a clear call to action to make it easy for customers to contact you and take action.
Understand Your Audience and Embrace Personalization
If you haven't done so already, 2022 is the time to embrace personalization when it comes to marketing content. Be strategic about it and find out what channels your target audience uses and hangs out on.
To make this an easier process, determine audience groups or customer personas that are representative of the people that shop for your products or services. When you have an understanding of who your audience is instead of trying to cater to everyone, it's much easier to personalize your messaging.
Use marketing automation tools that help you with handling the copious amounts of data you get through social media insights or Google Analytics. Employ AI automation to create personalized experiences and tailored messages at scale to increase lead generation and nurture.
Make sure you provide a personalized experience across all channels to ensure a smooth customer experience from the beginning of the customer journey and beyond the end result of a conversion. The goal is to extend the personal experience past the purchase to gain brand advocates rather than one-time customers.
Partner with Nonprofits and Give Back to the Community
As consumers are looking more and more at how brands give back to the community or help to protect the environment, it's crucial to make this part of your values as a business. Your strategy should contain a plan for how your company can achieve goals with a real and positive impact on society.
Following this trend requires a well-rounded marketing plan that involves a partnership with nonprofits or charities. It's not just about letting everyone know that you're supporting a charitable organization. You also need to take concrete actions and show what you've achieved.
There are many different ways a partnership like this can take shape. It can involve fundraisers, affiliate marketing, percentage of sales donations, or corporate sponsorship. Depending on your business and the nonprofit you're working with, more creative ways to get involved could be to donate services, provide training, or give your employees the opportunity to work on a project for the charity.
Be sure to promote your efforts on your social media channels giving both the cause and your business maximum exposure. This also provides the perfect opportunity to ask your customers if they also wish to help or donate, making it a win-win situation for everyone involved.
Employ Strategic Marketing Transformation for Business Growth
Marketing is constantly evolving and becoming more complex to keep up with new developments and technologies in the increasingly digital world every year. For brands to succeed in this ever-evolving landscape, they have to be able to tie back what they're doing to the why or the core values of the business.
Undergoing a strategic marketing transformation helps to align your marketing strategy and its objectives with the rest of your company's processes and procedures. Within this kind of plan, you also consider how the marketing techniques you employ to raise brand awareness and increase revenue involve the rest of the business.
This way, a strategic marketing transformation ensures that brand identity and customer experience are considered in every action a business takes. Representing the brand is no longer the chief task of marketing alone but is integrated into every activity across the company.
Get Into Featured Snippets
Another trend that has been emerging is that search engines are turning into the final destination for searchers. Google is trying to answer queries on their search engine results pages (SERP) through featured snippets and knowledge graphs. This makes it more challenging for businesses to get users to click through to their website.
This means that you need to ensure that the data Google has about your brand is up to date. Use Google My Business to feed the search engine with accurate information and optimize your content to get it into one of the three main types of featured snippets.
Google answers queries either by showing a paragraph from your website, a bulleted list from one of your blog posts, or in the form of a table with questions and a dropdown. To have a chance at getting into featured snippets, your content should be informative, valuable, and provide the best possible answer.
Try the most popular search queries that customers would have in your industry. Review which answers and websites are currently part of featured snippets. See if you can learn how they write and present their content to have become a featured snippet candidate.
Check the search volume and where you're currently ranking around these queries to determine which keywords to focus on. Before you get started optimizing, watch for any changes in who gets to appear for the queries you want to focus on. Identify your opportunity to rank by checking for results that disappear and reappear.
Explore AI-Based Automation
Amazon launching the personal in-home robot Amazon Astro this year shows that the technology around artificial intelligence continues to evolve and take different shapes and forms in all sectors. Developers are now looking into how to get AI integrated more and more into our everyday lives.
The power of AI will continue to increase in 2022 and help businesses to speed up processes at scale. There will be a continued exploration of how data can be applied to solve problems and processes streamlined with the help of AI automation.
In marketing, artificial intelligence is particularly useful to manage data and gain insights quickly. Machine learning and natural language processing are already integral parts of software that help marketers understand their customers better.
For example, the idea behind content AI is that it helps with getting personalization right. This is increasingly important to customers when interacting with brands. AI can gather and tag all your content across channels and then identify which aligns best with your leads. This way, you can target specific customer groups with content that resonates with them.
Expectations for brands are high, as Gen Z becomes the driving force behind the increasing consumer awareness around diversity and sustainability. Consumers now look for representation in advertising and whether businesses follow up on claims how they give back to the community or protect the environment.
In 2022, your business and marketing strategy has to include ways to make content accessible to all. Experiment with AI automation to understand your audience better and help you personalize content for specific customer groups. Both video and artificial intelligence will continue to expand and become an integral part of marketing.
Are you currently planning your marketing strategy for 2022 and looking for creative ideas to increase your sales? Take a look at our free e-book for some nifty tips and tricks.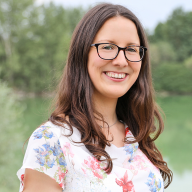 Lizzie is a Content Writer at Design Wizard. She's been passionate about SEO and content marketing ever since a life-changing internship at a digital marketing agency while completing her BA in English and American Studies.
Having graduated with a Professional Writing MA with distinction, Lizzie set out to gain her currently five years of copywriting and digital marketing experience in Cork City.
An Austrian living in Ireland, Lizzie loves exploring Irish folklore and storytelling and weavin