​In the fast-paced world where everything is digital, website surfing has become a daily task. Brands, people, and products all have a digital presence, most of which is seen via landing pages of different websites. This digital age demands websites to be easy to use and sound through, which brings to light the importance of user interface (UI) and user experience (UX).
This article is a rundown on how you can improve the UI/UX of your website to make it easy and aesthetic for your target customers and get maximum traction for your efforts
What is Website Experience & Why is it Important?
​Website experience, also called user experience (UX), refers to how a person feels when browsing through a website or an operating system. UX is highly important for website owners. Since UX tries to fulfil the user's needs of surfing the website by making it easy to understand, it is given top priority and importance. It aims to provide positive experiences that can make users loyal to the brand or product.
Additionally, offering meaningful user experience makes way for you to define customer journeys when they visit your website which is most advantageous to business success. A positive user experience also means that people will keep coming back to your website for later use. This can potentially build a sales funnel that can help you reap the maximum benefit in terms of both website traffic and revenue.
To make a website with a positive user experience and eventually reap benefits from it, one should understand the key elements of UX and what makes a good website. We have gathered all those pointers below:
​Website Navigation: Website navigation is a collection of user interface components that allows visitors to find content and features on a site. These components can be in the form of copy, link text and buttons, and menus. A rule of thumb is any user coming onto the website should be able to navigate and find a desired content piece within 3 clicks
Accessibility: Accessibility focuses on whether all users can access an equivalent user experience whenever they encounter a product or service on a website for their use and interest. Users of all ages and abilities should be able to access the website to benefit from it.
Readability: Good readability in UX means that your website elements are easy to follow, understand, and recognised by all users. It helps people in navigating your website easily and helps retain traffic, and can also help with conversions. Readability is equivalent to clarity in website surfing.
Content Organization: It is the format in which the content of a website is presented and arranged, and the content is presented in a way so users can comprehend the level of importance of each element. It organises UI components so that the brain can distinguish the objects. This is done based on physical differences between different elements in a website, such as size, colour, contrast, style, etc.
What is User Interface and Why Does it Matter?
​User interface(UI) means the experience that people have while browsing through a website or while using an app. It is the measure of the degree of goodness of human-to-computer interaction. A successful user interface should be intuitive, effective, and user-friendly.
Good use of a user interface makes a high-quality, user-friendly website. The elements that make a good user interface website are as follows:
Shapes: Shapes can create a sense of order, design, and luxury in UI/UX. Shapes are used in many different forms, such as buttons, pop-up menus, and design bars. A shape can also be made up of other elements, such as colours or patterns. Shapes are common in illustrations and logos and can be used to draw a reader's attention.
Lines: Lines are used to create distinction and order in the UI design. One can use lines in straight, curved, thick or thin styles. They can also be used to create a separation between objects or make patterns. Lines make the content more readable and can also make a proper space-to-element ratio that offers an appealing website look.
Colours: Colours are an important part of branding and marketing. Colour theory is highly used in UI/UX design to evoke feelings in the target audience and influence decisions. Colour also helps in creating an eye-catching UI. One must do a thorough analysis of their target audience to decide which colours to use.
Input Controls: Input controls are visual components that allow users to interact with the user interface. A few examples include the magnifying glass used in the search bar and the envelope in the message or DM us section. Other visual elements include navigational components, such as progress bars and tooltips, and informational components, such as pop-up windows. These components are important for making the user experience more efficient and consistent.
Common UX/UI Issues
​The success or failure of your website can be greatly influenced by the implementation of good UI/UX practices. To spare you from unnecessary challenges, we have compiled a list of prevalent issues that should be avoided during the design process of your website.
Look Out for Poor Navigation: As a website designer, your job is to make navigation clear and easy for your user. Users find it difficult to browse through websites with poor navigation, resulting in abandonment and less traffic eventually. Clear navigation that offers solutions to the user is much preferred by users.
Stay Away from Confusing Layouts: Craft an interface that is not too overcrowded with information and designing tools such as buttons or visual elements. Lack of this practice can confuse and overwhelm the user, resulting in a bad UI/UX experience. Go for a clean look that is easy to understand.
Not Choosing a Responsive Design: Responsive design means that the website design is accessible and easy to navigate across all devices and interfaces. Considering this aspect while curating a website is crucial, as it greatly contributes to providing a positive user experience.
Confusing Form Design: Forms on your website should be direct with minimal field entries. Creating a copy that is hard to read or too elaborate creates chances of abandonment and an overall lowered traffic towards your website and the form response. You should create forms that are simple and quick to respond to.
Lack of Feedback: Your interface should have proper feedback, such as error messages, success notifications, or confirmation prompts. A lack of appropriate feedback in your interface can leave users uncertain about the results of their actions. Feedback plays a vital role in keeping your users informed about the status of their interactions and facilitating their understanding of ongoing processes
Inconsistent Design Tools and Elements: Make sure you use consistent design elements and tools like colours, logos, fonts, buttons, and other similar features to create a sense of constant branding and design. This makes your interface look professional, visually aesthetic, and easy to remember
Easy Accessibility: Make your interface easy to use for users with disabilities to help them enjoy a premium user experience. It would help if you crafted an interface that has easy keyboard navigation and adequate colour contrast to improve the overall accessibility
Lengthy Memorization Interface: Your interface should not have long URLs, codes, or instructions that demotivate the user to skip and abandon your website. Instead, ensure that you do not make the interface complex and make it easy to memorize and read
Lack of Visual Hierarchy: Interfaces that lack a clear visual hierarchy can result in confusion and difficulty in understanding the interface. Visual hierarchy organises elements in a manner that directs the viewer's focus and assists them in comprehending which information is most significant and its sequential order. Thus, you must ensure that your interface has the much-needed hierarchy and sequence for it to become easy to navigate through and easy to understand
Poor Interface Readability: Make sure your content is easy to read by choosing the correct font size, adequate contrast, and easy-to-understand language. Ensure that your interface makes understanding easy for users with impairments and disabilities
Poor Search Functionality: Make the search functionality on the website easy to use so that the users can easily get what they are looking for. This makes the user experience smooth and can help you get more visitors and retain your existing audience
Lack of Mobile Friendliness: Make your interface well-optimised for mobile devices with readable text, well-arranged elements, and easy navigation on small screens to ensure your users get a smooth user experience. This is crucial as many users nowadays prefer mobile versions of websites rather than desktop ones
Tips to Improve UX & UI
​Now that you know what elements of UI/UX make a good website, you can make use of the following list of tips to avoid glitches and design smooth-running websites for the best service:
Poor Navigation: Design a page structure that offers clear navigation. Website visitors hate being confused while browsing. Ensure that the website is self-explanatory and easy to navigate. Make use of white spaces to provide clarity and increase readability. Make use of elements like navigation menus to make browsing easy.
Cluttered Layout: A cluttered design will leave your website visitor confused. You can make a clear web design by making use of white space and keeping only necessary elements. Establish a clear visual hierarchy and choose a colour palette of a maximum of 4 shades. This prevents the visitor from being overwhelmed and confused.
Lack of Responsive Design: To enhance user experience, prioritize efforts towards creating intuitive and self-explanatory navigation. In responsive design, it is essential to ensure that images and icons are adaptable to high-pixel-density devices, which are increasingly common. Designers and developers must avoid blurry or poorly scaled images, aiming for optimal visual presentation. Implementing conditional loading, which loads only necessary elements at the right time, could be helpful. This follows a general principle: prioritise loading content first, then enhancements, and handle any remaining elements appropriately.
Responsive Mobile Web Design: Design your website in favour of the mobile mode and multi-device functionality. This is essential to retain traffic as most visitors are now using mobile to stream and while surfing data.
Craft Exceptional Websites with the Best UI/UX Practices
UI/UX is essential to run digital businesses, and designers should keep in mind the need for good practices to make the best use of technology. There are multiple aspects to making a sound and smooth-running website. Designers should consider all the elements mentioned above to ensure they design and deliver the best websites to their clients. Apply these tips in your next project to get the best results but do not forget to have fun at the same time too!
​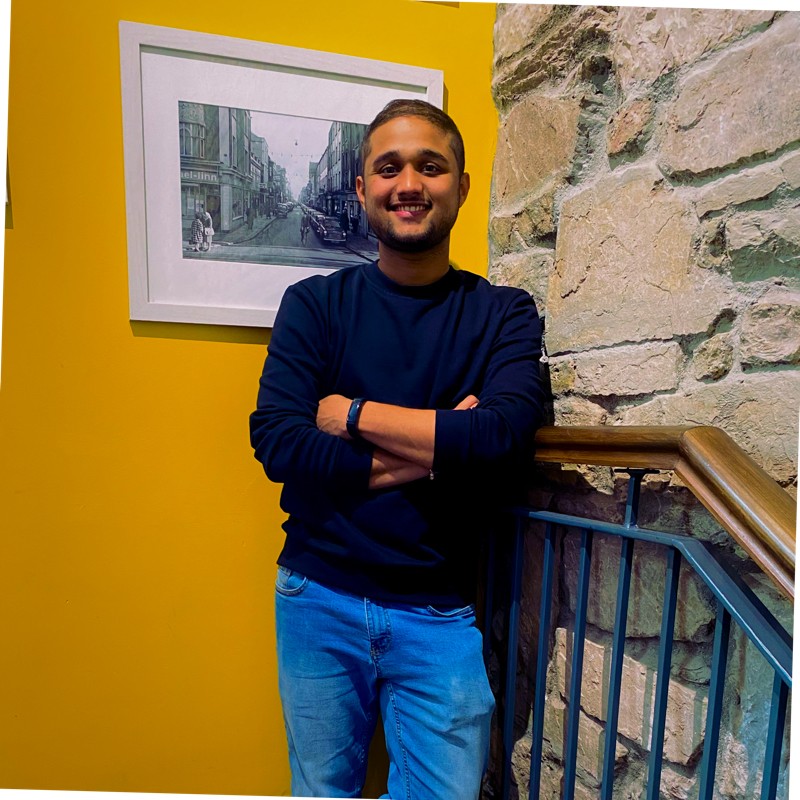 Rahul Shevde
​Coming from India with significant agency experience. Working at Performics India (Publicis Groupe) gave him the opportunity to involve in diverse SEO campaigns from Finance, Graphic Design, E-Comm & Ed-Tech space. Rahul is interested in graphic design software and free graphic design templates. The Design Wizard instruments he uses most of the time are:
Add Text To Image Online
and
Youtube Video Maker
.