​Wherever you look, designs exist. Whether it is social media or any ad, the presentation says it all. Business owners and marketers make use of this presentation to craft and showcase unique products that resonate with their audience, and designers have a massive role in getting that done. From designing to production, many steps are involved, and to complete those stages, tools are needed.
In this read, we will discuss the role and importance of two tools that can help you create unique designs and later get them printed for sales and promotions.
Importance and Role of Designing in the Digital World
​We live in a digital world. All the data we wish to consume is available to us in various digital formats. With all the media and information channels turning to digital formats, it has now become important, more than ever, to present all this data in the most eye-catching way that helps brands produce more sales, influence additional followers, and serve many similar agendas. Think about the last time you spent hours staring at your mobile phone just because you liked how a brand or influencer presented their content. This is where the power of designing and the skills of a good designer comes into the picture.
Designing or graphic designing is the art of presenting data, including a combination of words and pictures, in the most eye-catching way. With the world undergoing a digital revolution, skilled designers are needed to create visually appealing data for all. When it comes to branding for brands and agencies, designers are an integral part. Furthermore, writers, too, need designers to help them intensify their content through good presentation. Marketers need eye-catching posters and social media posts to get sales and revenue for their bosses. Thus, it is safe to say that skilled designers are the need of the hour.
Designers need graphic design software to get their job done. Not only do they need to have an elaborate understanding of content marketing and presentation, colour theory, and gradation, but they also need a design tool that helps them bring their imagination and designs to life. One such fantastic tool to achieve all of the above is Design Wizard.
Design Wizard is a powerful online designing tool that helps you create wonderful, eye-catching designs and also makes designing easier for both seasoned graphic designers and enthusiasts. You can create attractive designs with the help of hundreds of templates available on the online interface or create a design of your choice from scratch.
The templates are highly versatile and can be used to create awesome content for social media, such as unique YouTube thumbnails, Twitter posts, Facebook Ads, and many similar essentials across varied verticals. You can also make use of such templates to create party invitations, calendars, business cards, and much more. If you need to create an eye-catching digital piece, Design Wizard is the place to go
Printing Your Unique Design
​One of the most widespread ways to advertise digital data produced by designers is via posting it on different social media platforms; the other is by distributing printed designs. Despite most of the advertising channels becoming digital, print design is still one of the main ways to get traffic toward your products to get sales. People also use printed designs in products like business cards, calendars, invitations, banners, billboards, and much more.
Print design is not just limited to marketing strategies. All the products around us, like T-shirts, mobile and laptop covers, mugs, and many similar things, are examples of the above-mentioned combination of designing with the help of a tool and then getting that design printed for marketing and personal use. Traditional business marketing still relies on print media to spread awareness of their brand. What's more is that print design also has a significant role in industries like publishing, where well-designed book covers are crafted to make substantial book sales.
However, it is important to note that printing designs, though essential for many businesses, can be a tricky affair. Designers have to ensure that their creation is fit for printing and check many factors before sending the design for final printing. Here are a few things designers need to keep in mind:
Proofread and get your design verified before you send it for final printing to avoid the chances of any mistakes post-production.

Keep the size ratio in check. Designers work on screens, but printing is done on materials of different sizes. Designers need to ensure that their print size ratio fits perfectly.

Designers should set the resolution of their designs in such a way that when it goes to print, the design is replicated perfectly.

Choose the correct designing and printing software to get the best results for your final product. We recommend using Design Wizard to create unique designs and using Printful to get crystal-clear prints
Using Printful to Get the Best Print Designs
Printful is a printing business that uses a print-on-demand business model. This model prints products that have your custom design on them. Printful will print, pack and ship the product and minimise the load of the technical aspect of the business. Using Printful can be highly beneficial for businesses that are having a tough time finding a printing agency or are tight on the printing budget. Printful offers many perks and many benefits, as follows:
Printful does not have a minimum order policy. This is especially advantageous for small businesses that do not want the risk of leftover products. This can also be beneficial if you are running a special stock scheme.

Printful ships worldwide, making it easier for you to connect to your audience. This can also help you reach a global audience and make a mark on the market.

Printful also offers warehousing services. If your business offers handcrafted or outsourced items, you can send them to Printful, where they will be stored and fulfilled for you.

Printful does not take any credit for your designs and productions. You can sell and market the business as yours with no involvement of Printful.
So, unleash your creativity effortlessly with Design Wizard, crafting stunning designs that captivate. Then, bring your visions to life with Printful's printing prowess, transforming your creations into tangible works of art. From imagination to reality, a seamless journey awaits, merging design and printing with boundless possibilities.
Here are a few examples of products and designs you can design and get printed:
​Certificates: Design Wizard offers many templates of certificates that you can customise for the event you are planning. You can create certificates of participation, appreciation, and many different types and then send the design to get printed at Printful
​Wedding Invitation: Choosing a wedding invitation from a plethora of designs can be complicated and overwhelming. So, take the liberty of creating your wedding invitation and customising one of the unique invitation templates available at Design Wizard. Once you are done with the designing process, send it over to Printful to get high-end wedding invitations in print​

​Birthday Card: Create customised birthday cards from a myriad of invitation templates available at Design Wizard. You can easily customise the card and include elements that describe the theme of the birthday, day, date, and many other similar details on Design Wizard. Then, leave it up to Printful to give you clear prints of these artsy cards​

​Business Card: Create your business card on Design Wizard and get it printed on Printful. You can choose a card template from our tool or create an exclusive card from scratch​

Planner: Create exceptional themed planners from a variety of templates available at Design Wizard. You can craft tasteful planners for different target audiences and have them printed at Printful without a hassle​

​Menu: Create special menus for your restaurant or cafe in Design Wizard and get them printed on Printful. This can be especially helpful for a chain of cafes wanting a similar menu across all the outlets for a quality customer experience​

​Posters: Create posters for your business to educate and market to your audience. Design Wizard offers many templates that can be used by cafe owners, doctors, small businesses, and many similar individuals. Get your exclusive design printed at Printful and expand your business to get more sales​

​Social media ads: Craft eye-catching ads from a diverse range of ad templates available at Design Wizard. These ads can be customised to fit different posting size ratios for different social media platforms like Facebook, Instagram, Twitter, and the like. You can later get these ad designs printed at Printful to market your product via print. Design Wizard also offers various templates for social media posts that create attention-grabbing posts for your audience​

Design Wizard & Printful: The Two Tools You Need
Design Wizard and Printful are two powerful tools that can assist you in running a successful business; where the former will fulfil all the designing requirements, and the latter will take care of printing, production, and shipping. Whether you are a new business person or a seasoned one, you can get massive sales using both these tools and create a unique brand that every person swears by.
Design Wizard and Printful allow you to have total control over the final product and help you add unique customisations that represent your brand the way you desire. Make use of these high-end tools to get the best products that convert and sell well!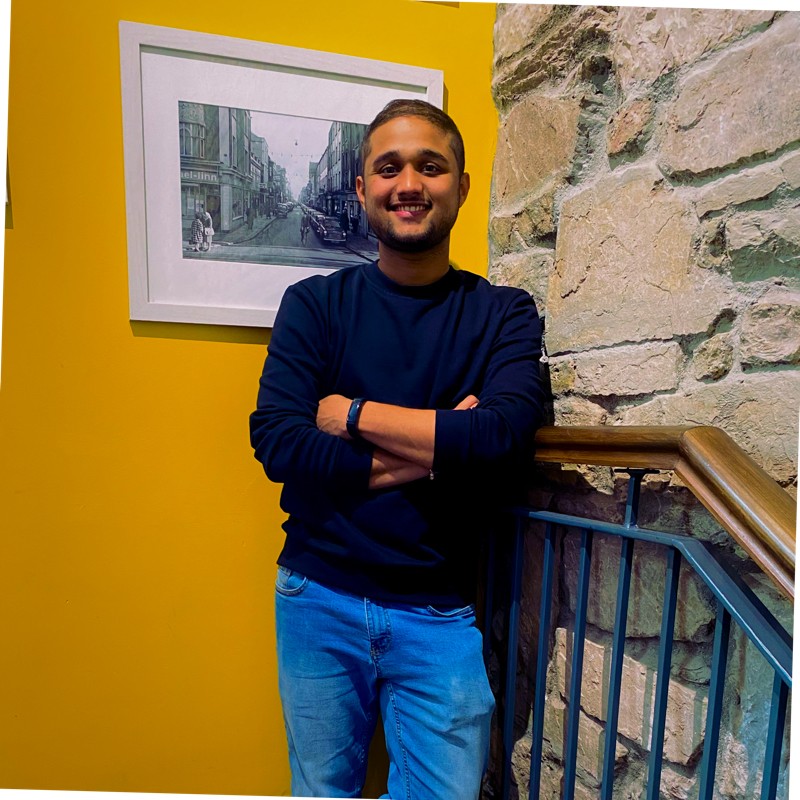 Rahul Shevde
​Coming from India with significant agency experience. Working at Performics India (Publicis Groupe) gave him the opportunity to involve in diverse SEO campaigns from Finance, Graphic Design, E-Comm & Ed-Tech space. Rahul is interested in graphic design software and free graphic design templates. The Design Wizard instruments he uses most of the time are:
Add Text To Image Online
and
Youtube Video Maker
.