Display advertising is a great visual way to attract your target audience and increase conversions. To create successful ad campaigns, you need to know who you're targeting, create eye-catching visuals, and excellent copy.
We've gathered fourteen actionable tips that you can use from the planning stage to monitoring your results. Explore how to craft designs that attract your audience's attention and where best to place your ads.
Find out how to make your display ad campaigns more efficient and get more clicks.
Know Who Your Target Audience Is in Display Advertising
Before you get started designing visuals and writing copy for your display advertising campaign, make sure you know who your target audience is. In conjunction with your brand guidelines, knowing who you're aiming your ads at helps you determine what kind of designs and tone of voice attracts your customers.
Instead of trying to serve everyone, find the niche audiences that are most likely to need your products or services. If you can narrow down your customer personas and apply what you've learned to the ad experience, you stand out from competitors with a much more personalized approach.
To find out who to best cater your ads to, look at data you already have from Google Analytics and your social media insights. This gives you an idea of demographics and interests but you can also go more in-depth with a survey. Market research can be tough but nailing down your customer persona helps you plan and target your marketing efforts better.
Design for Your Audience and Keep it Simple
When you know who your customers are, what their pain points are, and where they hang out online, it will be easier to tailor the key message in your ads to them. Next to being eye-catching, your design should be relevant and work in tandem with your copy.
Your ads will only get a glance from users, which means that your design should be simple and your text to the point. Avoid cramming too much information into your visuals and focus on the most important point in your ad message.
For your display ad designs, it can be as simple as a high-quality product image or an illustration that represents the service you're advertising. Also, ensure the first step your audience has to take on their customer journey is simple and clear on your display ad.
Use Strong Visuals for Your Display Ads
For display ads, you only have seconds to attract your audience's attention while they're browsing the web. The images you choose for your ad design have to be eye-catching and support your core message.
Our brains are geared towards taking in visual information first before we read text. Ad content with interesting visuals is more engaging and increases the likelihood of a click. Make sure your display ads also tie in with your overall brand identity to give your customers a consistent experience that leads to brand recognition.
To help you pick the right images for your ad design keep the following questions in mind:
What's the brand story you're trying to convey in your ads?
What's your core message for this display ad campaign?
Which images or illustrations fit well with both your brand and the core message?
In our editable Design Wizard template, the plane and open sky immediately create associations with adventure, holidays, and travel. The copy is short and to the point and works well with the connotations the visual generates.
Include Your Logo in Your Advertising
To contribute to brand awareness with your display ads, ensure you include your logo in your designs. It should be clearly visible but not take over your design. Your logo is a recognizable feature that represents your brand identity in all your advertising visuals.
The more you put your logo out there and deliver on your promises, the more you gain trust and build your brand identity. Once you've become a memorable brand, it's easier for customers to spot the logo and know immediately who the display ads are coming from.
Select an Easy-to-Read Font for Your Display Ads
Make sure you choose the fonts for your ad copy carefully. Eye-catching and legible is what you're looking for. Keep your brand guidelines in mind to pick types of fonts that fit with your voice and tone.
In general, try to avoid cursive, extremely thin, or small fonts. Establish an easily visible visual hierarchy between your headline and the rest of the copy by varying the font size and weight.
Typefaces also have various connotations and help to create a mood for your ad. Use typography that underlines the voice of your unique brand and adds character to your ad. If you use certain fonts consistently, your customers will start recognizing them and associate them with your business. Just like big brands have made fonts used for their logos their own.
Add Your Value Proposition to Your Display Ad
Your value proposition is something that makes your business, products, or services unique. For your display ad that can be an innovative feature, the number one benefit, or an attractive offer that gives you a competitive edge. Be sure to point this out in your ad copy as well as with your design.
Brainstorm how you solve your customers' problems and how your solution is different from other companies. Ask yourself how you provide value and try to express that as simply as possible. Avoid getting bogged down in the details, as you only have limited space on your display ad before it gets too cluttered.
Your value proposition is the key message you want to get across and your ad copy and design is your way of communicating it to your customers. Ensure you fulfill your customers' needs and be as specific and clear about it in your display ads as you can.
Craft a Unique Call to Action
All other components of your display ad lead to your call to action (CTA). It's crucial to let your target audience know what the next step is and take them to a relevant landing page. Try and make your call to action unique, as the usual 'Buy Now' or 'Sign Up Here' can be overlooked, and don't entice an audience that is bombarded by ads all day.
Craft a clear call to action that shows your brand personality to attract attention and move customers down the sales funnel. Test different colors for your CTA button to see which one gets you the most clicks.
In our editable Design Wizard template, the CTA button in purple stands out against the brighter yellow background. The copy in the easily legible Khula font attracts attention by going beyond the common 'Sign Up'.
Consider Using Rich Media
Compared to text and standard display ads, rich media ads involve features like video or audio that the audience can interact with in some way. You get more creative freedom and more options to present your content to your audience.
The most common types of rich media ads are:
In-page ads are banners that are placed in various areas of a web page.
Out-of-page ads include floating ads, pop-up ads, and expandable ads.
In-stream ads are short video ads that appear at the start or end of a longer video your audience watches. The most commonly known example of these ads is the short commercials that play at the start or end of YouTube videos.
The multimedia and interactivity of rich media help you to stand out and get more engagement. The interactivity here plays a key role in increasing brand awareness. Through interaction, users are more likely to remember a brand.
Insights for rich media are more granular, as you'll be able to access more metrics than with static display ads. You can monitor your audience's behavior and look at data like the number of expansions, multiple exits, or video completions. This way you can see what needs to be tweaked to reach a wider audience.
Produce Multiple Formats
In the Google Network alone, you'll find over forty display ad formats, which means more opportunities to get clicks for your business. Try to create as many visually attractive ads in various sizes as you can. Ensure you have the most effective banner sizes ready to avoid cropped or warped ads that look spammy and unprofessional.
Google lists the following as their top-performing ad sizes:
Leaderboard: 728 x 90 pixels
Large rectangle: 336 x 280 pixels
Medium rectangle: 300 x 250 pixels
Mobile banner: 300 x 50 pixels
Wide skyscraper: 160 x 600 pixels
Don't just resize your ads to fit in your content but be creative with how you arrange your copy and images in a different way to maximize your reach. Be sure to include all four elements in every format. So your ad is always composed of a logo, a value proposition, an image, and a CTA button.
Link to Relevant Landing Pages for Your Campaign
Linking to a relevant landing page from your ad is crucial for user experience. The part of your audience that clicks on your ad should be brought directly to the page where they can make a purchase or take any other action you want them to take.
If you don't have a landing page ready for your customers, make sure you create one that specifically relates to your ad. Avoid linking to your home page as this is usually not specific enough. Instead, your audience should land on a page where they can book services or buy the products advertised.
Your goal is to align your copy with your landing page and make the customer journey as short as possible. Providing a great user experience like that leads to more conversions and returning customers.
Ensure Appropriate Placements for Your Ad Campaigns
To ensure your ads are distributed to appropriate and relevant websites, take a look at your content exclusion settings. This way, you can ensure that your ad content only shows on websites that don't clash with your key message or reflect negatively on your brand. Being selective also makes it more likely that you get good quality traffic that is more likely to convert to your website.
On the Google Display Network, you can select several segments to ensure appropriate ad placement on both the account level and on a campaign-by-campaign basis:
Digital Content Labels: In this category, Google rates sites for their maturity level. If your ads are targeted towards families, you can exclude mature audiences and vice versa.
Sensitive Content: All boxes in this category should be ticked to avoid any unwanted associations with your brand.
Content Type: This category helps you to filter out websites that don't fit your needs or that you know your audience doesn't visit. For example, if you know your audience streams a lot of online content, you can select to include your ads in embedded videos and live streaming YouTube videos here.
Tap into Your Research and Use Ad Scheduling
If you've been running a few display ad campaigns for some time, make sure you're using the metrics you gain from your ad platform to optimize your next campaigns. Monitor your results and use ad scheduling to maximize conversions.
You can research the best times to display your ads on your chosen ad platform. Find out when you received the most conversions and schedule bidding for these time slots. Avoid times when there's little to no engagement.
Create your custom ad schedule by analyzing your campaign's historic data to see how certain hours of the day or days of the week vary in different locations. Look into times when your cost per conversion is higher than usual. You might be paying for clicks but customers don't follow through and convert on your site. Consider bidding less at these times.
Be More Efficient with Remarketing
A remarketing campaign is an efficient way to advertise to customers who've already shown an interest in your products or services. The retargeting functionality allows you to show ads to your leads, who've visited your website a few more times. When it's activated, a snippet of code automatically adds your visitors to a remarketing list. When users visit another website that is part of the Google Ad Network, they see your ad.
Retargeting campaigns are effective because they catch potential customers, who aren't sure yet if they want to spend the money or ran out of time to complete their purchase but started the customer journey. Showing them your ads reminds them of your brand and their abandoned shopping cart.
For an effective retargeting campaign, make sure you segment your content according to user intent. Put your pages into groups that differentiate between the stages of the sales funnel and fine-tune your campaign.
For example, visitors on your product or service pages are closer to the bottom of your sales funnel while users on your home page are more likely to just be looking for general information about your company. Once you've got your page groups set up, you can retarget them with different types of ads that fit with the respective stage of the sales funnel.
Add a frequency cap to your retargeted ads to make sure your audience is not bombarded by your ads all day after they visited your website. Monitor your results to see if you need to adjust how often your customers get to see your ads.
Keep Testing
The best way to find out what works best for your display ad campaigns is to apply A/B testing. Determine one or two areas you want to focus on in your ads to see what happens if you create different versions. For example, choose different background designs, adjust your ad copy, or change the call to action.
Focus on one or two changes to make it easier for you to find out which ad is more successful. Check your results frequently and edit your ad creatives. Once you have enough data, you can drop one of your ads and keep running the display ad that drives more conversions.
Like any other marketing technique, display advertising campaigns require research and testing to find what works for your business. Different types and the many parts that come together to craft successful display ads give you a myriad of options to create the final version that converts.
Whether you decide to run rich media or static ads, ensure your key message is clear by using legible fonts, engaging visuals, and a call to action that takes users straight to a landing page where they can take the next step. Monitor your results and keep testing to always be ready for changes in the market and take note of best practices for your business.
Make sure you apply the learnings from your results to your new display ads.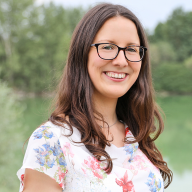 Elisabeth Strasser
​
Lizzie is a professional Content Writer. She's been passionate about SEO and content marketing ever since a life-changing internship at a digital marketing agency while completing her BA in English and American Studies.

Having graduated with a Professional Writing MA with distinction, Lizzie set out to gain her copywriting and digital marketing experience in Cork City.

An Austrian with a love for Ireland, Lizzie loves exploring Irish folklore and storytelling. Her favourite DW tools are:
Youtube Outro Maker
and
Add Logo to Video
tools.
​