Discover effective advertising techniques to help grow your small business. To invest your advertising budget wisely, make sure you're clear about your brand identity and who you're going to target with your campaigns.
Research and narrow down your audience. Particularly as a small business you can't cater to everyone but need to find your niche. Have clearly defined goals ready to get started on looking at ways how to best advertise to your target audience. Test different techniques to find out what works well for your type of business.
Explore our options below to get started on a plan to promote your small business. Learn how to create engaging ad designs in just a few steps with Design Wizard templates. Test and tweak designs quickly to see what works best with your target audience.
Find Your Niche and Define Clear Goals
Before you get started on setting up your ad campaigns and creating your advertising content, you need to know which niche market you're targeting and what the goals of your campaigns will be. Your niche depends on your type of business and the products or services you offer. Clearly defining your brand identity helps you to determine who your target audience will be.
Once you have an idea about who your customers are, you can find out what they need and match them with a solution you can provide for them. This way, you'll get ideas for ad content. Research competitors and learn about trends to brainstorm what would work best for your campaign. Use this information as the foundation for the kinds of ads you create and their placements online and offline.
Goals like increasing brand awareness or boosting conversions help you with the angle of your ad content. Make sure they're relevant to what you want to achieve with a specific campaign. Adjust your advertising design and copy for your ad creatives according to the goal you picked.
Develop Your Online Presence
When you set up your website, optimize it to rank in the top results on search engines. Get started by including all your contact details in online directories. Perhaps the most important one here is getting set up on Google My Business. Sign in and add your contact details to your business profile. Update this information regularly, as it displays as the main information box on a Google search results page including your location on Google Maps and the option for your customers to add reviews.
Show your expertise through the content on your website and update it regularly to increase your chances of ranking for search terms relevant to your business. Find out what the intentions of your customers are when they're searching for a solution and how you can provide answers to their questions on your website. This way you'll be using the right keywords automatically. Be sure to write enticing copy for your meta titles and descriptions, which searchers scan before they decide to click on a link.
A user and mobile-friendly website is your foundation for ad campaigns. For example, on social media, you need to link to landing pages that are set up for customers to take the action you want them to. This can range from filling out a form to signing up for a course to buying a product. Ensure completing this process is always easy.
Spread the Word with Digital Advertising
Once your online presence including your website and social media accounts is set up, use it as your foundation for advertising your products or services online. Pay-per-click or PPC advertising on Google and ad campaigns on social media are cost-effective and measurable ways to promote your business.
The A/B testing feature on online advertising platforms like Google Ads or Facebook Ads Manager helps you to see what works with your audience and what doesn't. Unlike offline ad campaigns, which are hard to track, you get invaluable insights through data to help you refine your campaigns and measure their success.
Online you can also show your ads to the relevant audience through granular targeting. This makes it more effective than traditional forms of advertising like TV commercials or billboards that are seen by everyone.
One thing to watch out for in this space are upcoming changes to privacy settings and third-party cookie tracking that Apple and Google are implementing. Google is working on replacing third-party cookies with a new system that increases privacy for users. Individual users will be grouped around a similar interest rather than every single user being tracked by a piece of data or cookie. Apple is working on more transparency when using apps giving users the option to opt into tracking for advertising.
How to Create Ads in Design Wizard
Step 1: Sign up and Log into Design Wizard
Go to designwizard.com. If you haven't got an account yet, click Sign up at the top right. Enter your email address and create a password.
To verify your new account, click the link in the verification email in your inbox. Log in with your new Design Wizard details.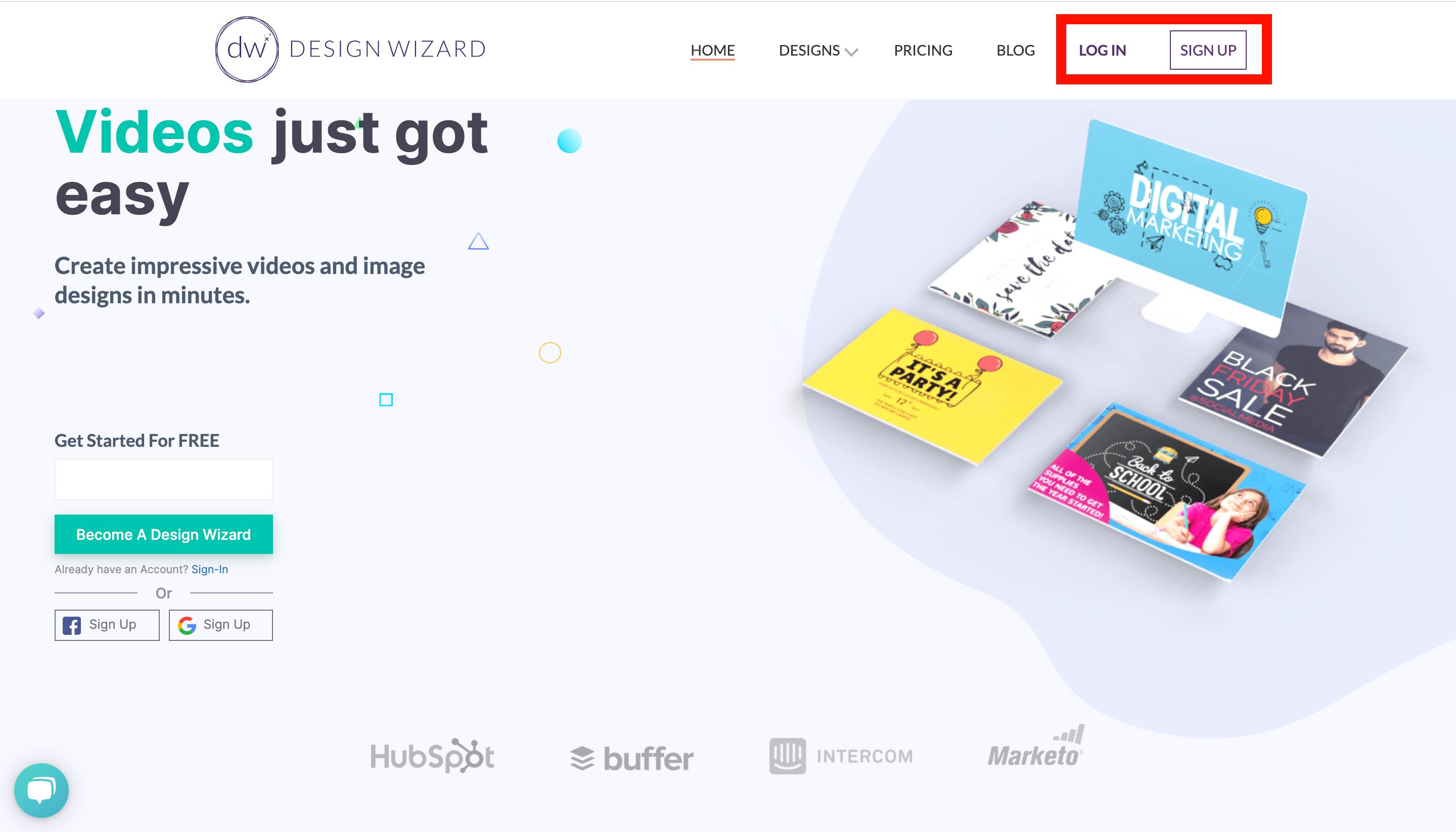 Step 2: Choose a Google Ads or Social Media Ads Template
On your Design Wizard dashboard, click More Sizes and More Types. Select Ads and choose the type of ad you want to create. Enter relevant keywords in the search bar to find ad templates for your business or browse the preview of our vast Design Wizard library. To select your chosen template, click the preview.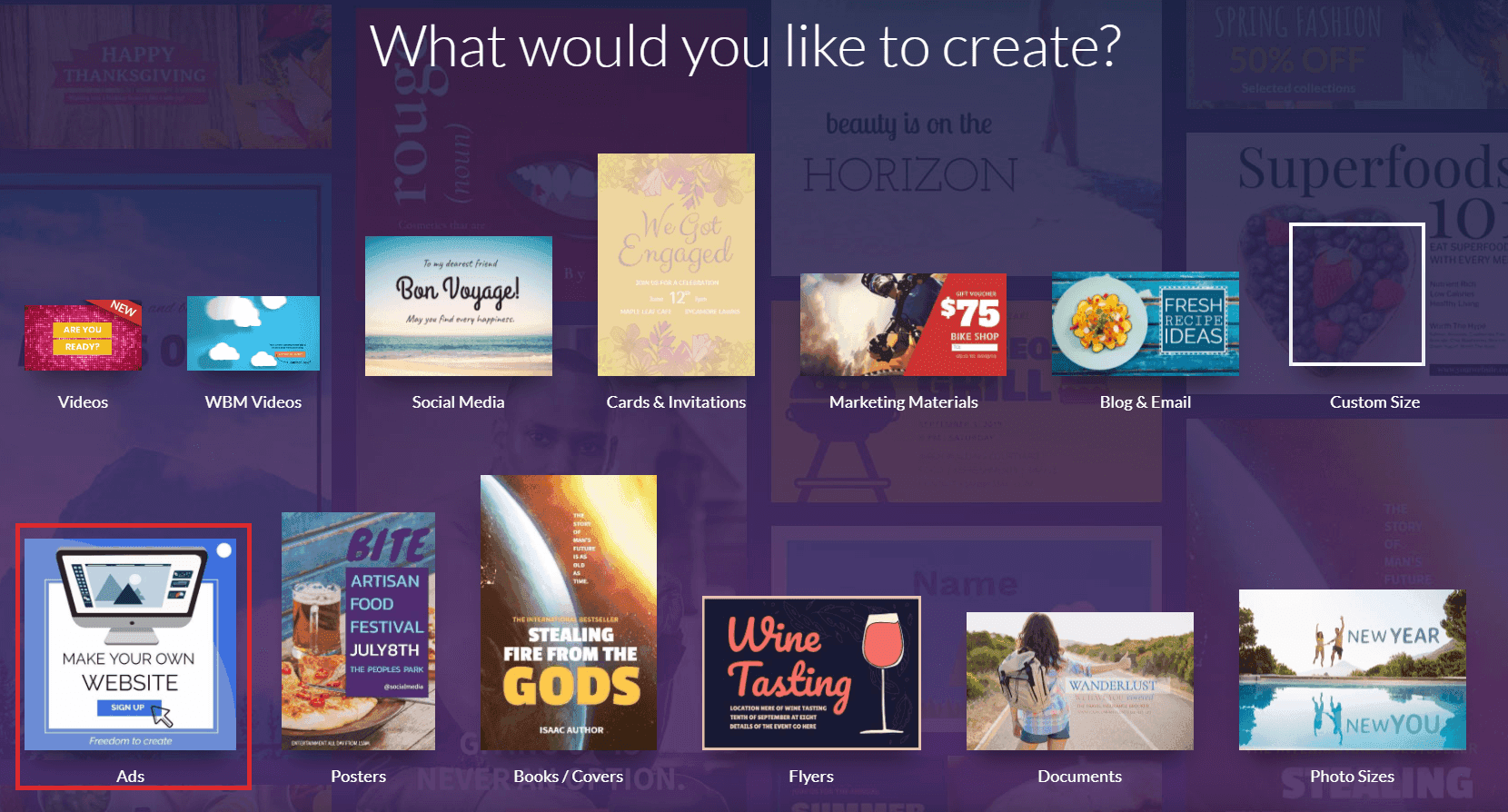 Step 3: Adjust the Text and Colors
To adjust the text, click on a text field and start typing. To add text, select the Text menu on the left and click Add Heading, Add Sub Heading, or Add Paragraph.
In the panel on the right, you can adjust font style, weight, and size. You can also change color, alignment, Line spacing, and Letter spacing.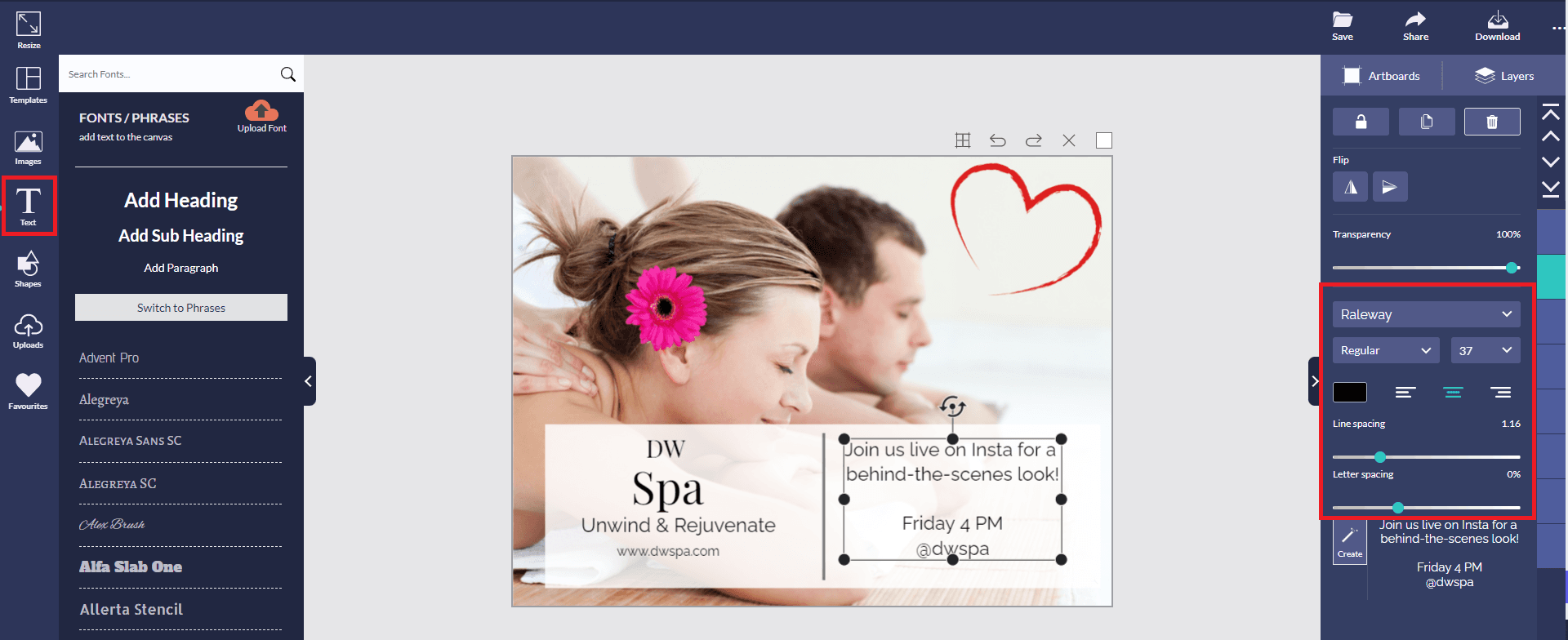 Step 4: Add Images, Icons, or Shapes
To add an image, select the Images menu on the left. Use the search bar and filters to preview and browse images and icons. Click the preview to add an image or icon to your design. To move your image into the background, choose the Layers panel on the right and use the Arrow icon.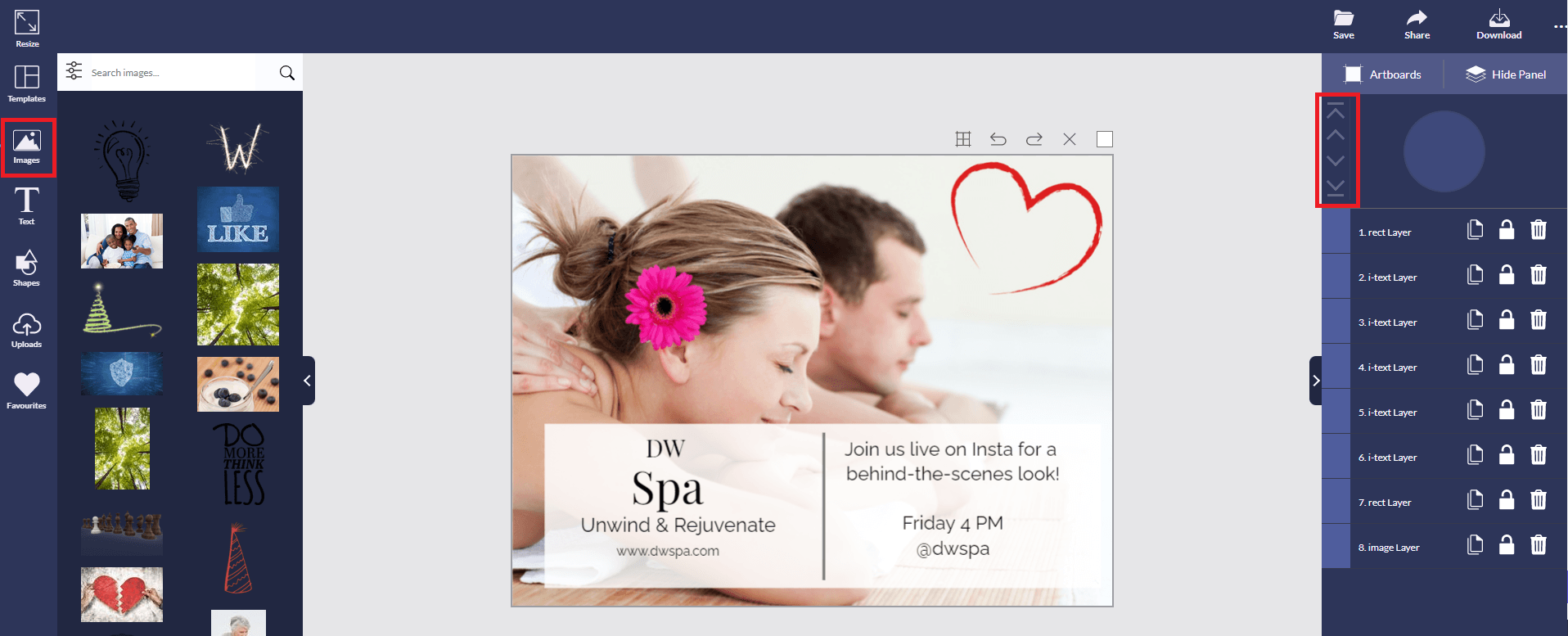 To add shapes to your design, select the Shapes menu on the left and click one of the shapes to add them. In the panel on the right, Flip the shape or adjust Transparency, Border Color and Fill Color.
Step 5: Save or Download Your Complete Design
Once you've made all your adjustments, click Download and find your final design in your Downloads folder. If you want to come back to your design later, click Save to store your work in progress in your My Designs folder on Design Wizard.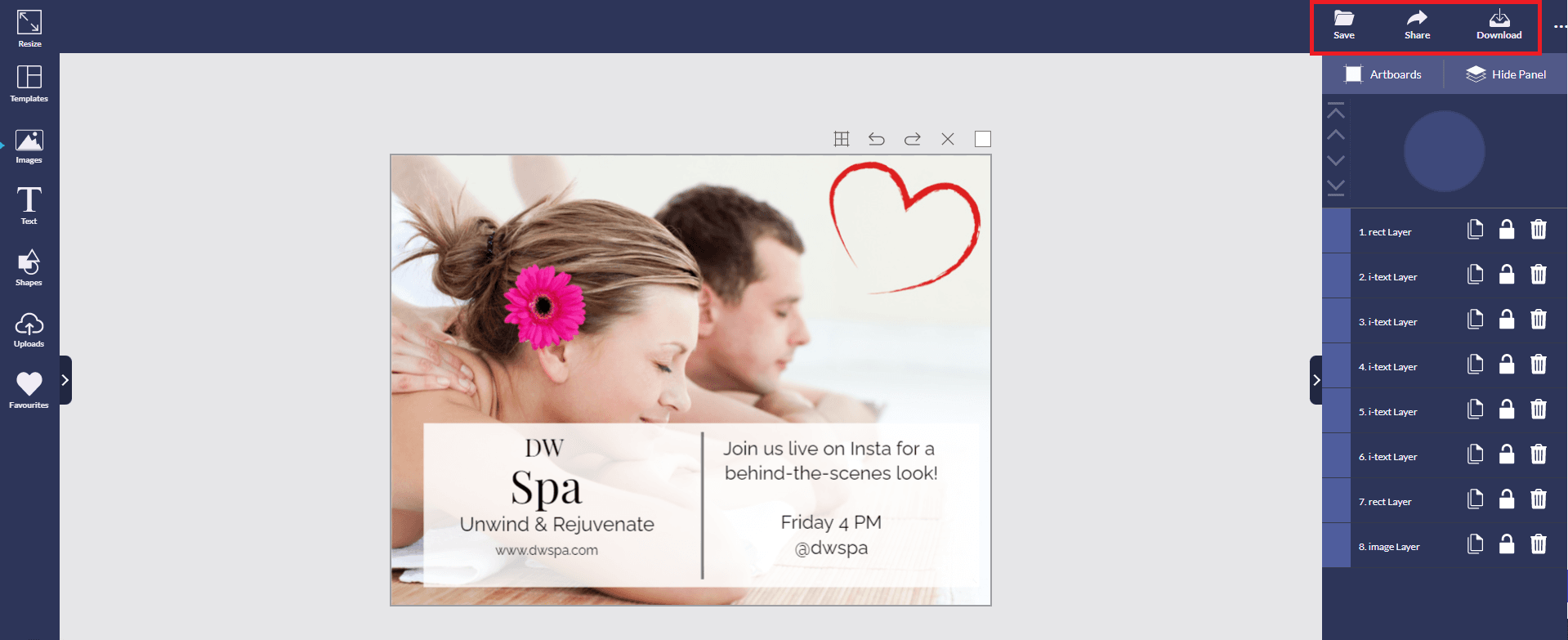 Use Customer Reviews and Testimonials
If you haven't gathered reviews yet, ask some loyal customers for testimonials for your website and advertising. Send them a link to write a review for you on Google or ask them to add their experiences with your brand on your Facebook business page.
Extract these and feature them on your home page and key landing pages on your website to build trust with potential customers. Include testimonials in your search and social ads to stand out from your competitors and increase credibility in your brand.
If you have email marketing campaigns set up, add reviews to your newsletters. Include a testimonial in your initial welcome email to reassure customers they've made the right choice by reading about or watching a video of a positive experience with your small business.
Maintain a Consistent Brand Image
When you found the advertising channels that work best for your small business, make sure you're staying consistent whether they're offline or online. Establish consistency by choosing brand colors, your unique voice and tone, and a particular style for your ad designs. Create brand guidelines that help your team maintain consistency.
If your target audience sees the same type of branding applied to your advertisements across channels, you can increase brand awareness more quickly. Through the repetition of design elements, you'll also achieve recognition more quickly. Through recognition and keeping consistent your business becomes a more memorable brand, which builds trust and eventually boosts conversions.
For your ad designs, work within your brand guidelines but keep it fresh. There's still plenty of room to experiment and create various ad campaigns with the same color scheme and tone of voice. Particularly for small businesses, it's important to show your unique personality that is crucial to establish a connection with customers.
Work with Content Creators or Niche Influencers
Team up with a content creator or influencer specific to your niche to build trust and drive engagement with sponsored content. Perhaps you already know people you could work with simply because you're active in the same kind of communities online or follow the same social media accounts that are important to your niche. If not, be prepared to scout for a good collaboration.
If you're already active on Instagram, check your comments for any already engaged brand advocates with a significant following or look into hashtags that are commonly used by your followers. Since influencer marketing has been on the rise in recent years, tools like Fohr and PeopleMap have cropped up to help you find a collaborator for your ad campaign.
Following thorough research to find a good fit with your small business, contact your top candidates personally via email. Make sure your email is personalized for each content creator. Anything that looks automated or like spam will just be deleted. Ensure your own online presence is up to speed. For example, if you're contacting influencers via DM on Instagram, be sure your Instagram bio is optimized. When you're negotiating the terms of your collaboration, make sure both parties are clear on expectations from the start.
Use the Proven Technique of Bandwagon Advertising
Bandwagon advertising is an evergreen advertising technique that works because its foundation lies in human psychology. The bandwagon effect occurs when people take action on something or desire to do something because others have done it before. When someone jumps on the bandwagon, they do so out of a fear of missing out and to gain the recognition of others.
You can tap into these emotions and use this concept for advertising. To build a bandwagon ad campaign, you can make use of several techniques:
Create a sense of scarcity. For example, make your offer available for a limited time only or only offer a limited amount of products at a reduced price.
Add testimonials that show how much customers have been enjoying your products or services to induce fear of missing out.
Look popular by popping up everywhere. If customers keep seeing your ads in different locations online and offline, they not only start to recognize your brand but also get a great first impression. It shows that your company is doing well and that must be due to well-designed products and excellent service.
Promote Seasonal Events
To deliver relevant ad content in time for seasonal events, create a content calendar. Fill your new schedule with all steps that need to be completed before launch. Find out if there are any other events besides Christmas, spring, or summer sales that are relevant to your business and that you can add to your calendar.
Brainstorm special offers and discounts that you can provide to your customers. Make decisions on how and where best to promote these to ensure a boost in sales. Depending on the advertising channels you choose, change your ad slightly. For example, add relevant hashtags to your description on social media like Instagram and Twitter to make sure the algorithm picks it up and shows your ad to the right audience.
Get your advertising message out on as many channels as possible and adjust your entire online presence to tailor it to the seasonal event. Change header images on your website and banner or profile images on social media to support your paid advertising efforts.
Join Networking Events Offline
Networking events, conferences, or trade shows are great occasions to advertise your business. Face-to-face interactions during these events can lead to new customers and word of mouth. Particularly when you're also one of the speakers at a conference and provided them with helpful advice, you'll stay top of mind.
Networking doesn't have to be a tedious chore. Find platforms to talk about your passion. Join clubs, associations, and groups that revolve around your niche industry. Discover local groups in your area to find like-minded business owners with whom you can share your expertise.
Even in the age of social media, a business card is still a great way to advertise your small business. It contains the most important information you want to give a potential lead including your logo and contact details like phone number, website URL, and social media handles. An engaging design is key to keep attracting attention when your business card ends up inside a wallet or on a desk in the office. Check out customizable business cards on Design Wizard and create eye-catching designs for your small business.
Connect with Other Businesses Online
Similar to offline networking, you can also join groups and communities within your niche online. As a small business, your budget and resources for your social media presence are limited. First of all, narrow down your social media accounts to the right channels for your target audience.
To connect with other businesses, you also have to work out where you can find companies that would be interested in a collaboration or your products or services. Join a Facebook community, share your expertise on a podcast, or write guest blog posts to establish an initial connection. To promote your business, keep engaging with your chosen channel.
If you join an online community, make sure you're engaging with it on a regular basis. Always be helpful and refer other businesses if you can't provide the information needed. Even if that doesn't mean a lead for you this time, establishing connections like that will keep you top of mind when members of the community need help next time.
Answer Customer Questions During Online Events
Live events on social media are now an easy and free way to increase engagement with your brand online. Advertise your products or services by going live and answering customer queries. Promote your event weeks in advance to make sure your followers know about it. Depending on which channel you choose to go live and if your followers have settings for live video notifications enabled, they also get notified as soon as you go live.
While you're live streaming, include a behind-the-scenes tour of your business or a demo by one of your team. This gives your live session a sense of exclusivity. It also helps establish a connection by showing the inner workings of your small business. It also shows the people behind your first-class services or products, which creates positive associations with your team and company.
If you're launching a new product, consider making the announcement during a live session. This way you can turn your product launch into a live streaming event. Naturally, your audience will have questions about your new product and you can answer them right then and there.
Before you even start thinking about what kind of ads you want to distribute across which channels, gather information about your business and your target audience. Make sure you have the foundation of a solid online presence ready to link back to in your campaigns.
Another foundational element that will help you with recognition and building trust is clarity about your brand identity. To maintain a consistent brand image that turns your small business into a memorable brand, ensure your ad design and copy follow your brand guidelines.
This groundwork helps you with creating effective advertising campaigns that work for your type of business. Depending on where you can best connect with your target audience, test various techniques to find out what's most effective to increase sales.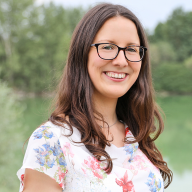 Elisabeth Strasser
​
Lizzie is a professional Content Writer. She's been passionate about SEO and content marketing ever since a life-changing internship at a digital marketing agency while completing her BA in English and American Studies.

Having graduated with a Professional Writing MA with distinction, Lizzie set out to gain her copywriting and digital marketing experience in Cork City.

An Austrian with a love for Ireland, Lizzie loves exploring Irish folklore and storytelling. Her favourite DW tools are:
Youtube Outro Maker
and
Add Logo to Video
tools.
​