Get the party started!
Are you brimming with birthday party ideas for the special day? There is nothing better than a birthday party that is pulled off in style. Let your creativity flow and celebrate the birthday of someone you love in the best way possible!
It doesn't matter if you intend on partying in the great outdoors, the comfort of your own home or by embracing a well known theme. All you need to do is keep the special person's interests in mind. Getting the best food and drink prepared is a must. But all of these things are nothing without the bare essentials like bags, planners and flyers.
Don't feel overwhelmed with the amount of work. This guide aims to inform and help you to create the perfect event. Choosing one of your birthday party ideas is only the first step. Executing it will take careful planning and solid execution, but we have no doubts in your ability to make someone smile!
You are going to want to have everything looking A1. Remember, a party means a crowd of happy people most likely armed with smartphones. These pics will be all over social media, so that's all the more reason to keep up appearances. Let's get organising! Here we have compiled 100 of the best birthday party ideas for holding an amazing birthday party.
Outdoors
Get your guest's circulation going with any of these 20 fun outdoor birthday party ideas.
Camping
It's number one for a reason, camping is a great way to get off the grid and concentrate on the celebrations. And, once you have gathered all the essentials, it's pretty inexpensive. Get everyone to pitch in (get it? tent, pitch in:) and make sure that you have everything you need – organization is key to successful camping. Make it a no-phone zone so that you can sit around the fire, and chat into the early hours. For the more pampered amongst us, glamping is a great way to try out living in the wild but with WIFI and running water.
Bouncy Castles
are still a firm favourite for kids parties and are a far cry from the basic four walls of years gone by. These days there are magnificent structures with different rooms, tunnels, troughs and turrets. Adult bouncy houses are super fun, organise things like time trials. One important thing is to make sure that you have got the right size and that it is spacious enough for grown-up jumpers.
Bubble football
keeping with the inflatable theme, bubble football is a hilarious way to pass an hour or two. Imagine Fred Flintstone zorbing. Get competitive if you want but Bubble Football is more fun when you don't take it too seriously. It's hot, and hard to see out, but it's pretty high up there on the safety scale and you're guaranteed a few lols.
Water Sports
The success of a water sports birthday party hinges on the type of crowd going. With every theme there could be a cohort of complainers, but water sports will quickly reveal these people. But the good news is there's a wide range for all skill levels. From kayaking to rowing and surfing to jet skis, do your research to find a water based activity that will suit everyone.
Cycling
Rent a group of bikes and get the group out for a two wheeled spin. Immerse yourselves in nature along cycle parks and trails. Cycling is still a social sport as you can still chat as you ride. But it's also a great way to get to know a city. Get a map and mark out all the tourist spots for some proper sightseeing.
Go Karting
Go karts come in all different shapes and sizes and all of them are fun! There is nothing like zooming around a race track to get the adrenaline going. The best idea for a party is to take part in a Grand Prix where your group races each other. You usually get a few minutes warm up included in this package and once everyone is comfortable behind the wheel, then it's every person for themselves.
Climbing walls
are surprisingly fun and unsurprisingly difficult. There are different levels and beginner is for those of us who can barely climb a stairs. Once you get the hang of it (get it?!) You'll be flying up and down. Definitely have a few races amongst yourselves to keep the pressure on. One word of warning, long nails and rock climbing is an uncomfortable combination.
Ziplining
there could be tears with this one. All bravado tends to evaporate when you're 15 metres in the air and looking down. But it is safe!! And exhilarating. There are different levels and lengths to cater to everyone. The fear is gone after the first go and everyone should try zip lining at least once in their lives!
Festival
Make memories that last a lifetime with a festival birthday party. Festival's cater to summer babies mainly, especially if you want to organise a music festival party. But before you commit to Glastonbury, see what's out there first. There's food, culture and literature festivals happening all over the world. Pick the one that suits the party!
Sumo wrestling
Like bubble football but with a sumo wrestler's body and without the football. This is one game that nobody takes seriously. Even while being slapped and pushed around the place. The best part is when you're on your back and can't get up. Tournaments are definitely called for.
Laser tag
Step back to the 90's with Laser Tag, the beauty about this game is that it never dates. Played with guns which fire Infrared beams, this tag game is safe and popular with all ages. Because there are no physical projectiles it is suitable for kids and adults alike.
Paintballing
Do you ever just want to shoot someone? Well now you can! In a safe and controlled environment of course. Played in teams, the objective is to fire little balls of paint at your opponents. There's lots of running, ducking and diving involved. It's a good idea to wear dark clothes that cover everything to avoid any direct contact with skin.
Obstacle course
The beauty of an obstacle course is that you have an endless choice about where you set it up. You can buy all of the stuff online from websites like Amazon or eBay and then set it up in a garden or park. The games can be easy, time trials, balancing objects etc. you could even mix in some old-skool kids birthday party ideas like egg and spoon races or three legged runs.
Open bus road trip
These services are usually reserved to city breaks, but are a great way to see your new surroundings. They usually consist of a guided tour and will let you know about the history of the buildings, streets and areas. Open bus tours are best kept for dry days and a low-key atmosphere.
Horse-riding
There's just something about horses that bring out the best in a person. So why not spread that joy to the whole party. This is a relaxing and team-building activity! Choose the perfect equestrian centre for your birthday party ideas from their menu of lessons, trails and courses.
Archery
This is one of the more skilled activities on this list, but is no less fun! Archery, as you can imagine needs boundaries so make sure your crowd is willing to play by the rules. Certified instructors might even be willing to come to your location of choice. Regardless of where it happens, this is definitely an activity that you will remember.
Arcade games
Take a trip back to your childhood with some vintage arcade games. A bit of Pacman or Mario Kart is sure to get the party started and a great way to bond with your gang. There's usually things like ping pong and foosball tables and most of these places sell alcohol too, so be prepared for some good, clean rowdiness.
Pool party
A pool party sounds like an excellent idea for superb weather. Grab your friends and find the best pool possible. You can prepare summer cocktails with floral paper straws, introduce a cute poolside picnic or add tissue paper fans! Pool games should not be limited to pool volleyball or water hoops. Have a try of marco polo or ping pong scramble to really bring the party to life!
Golf
sounds like a dream to some and a nightmare to others so make sure you have the crowd behind you with this one. The good thing is that it is a full day's activity. Make sure you can rent all the required equipment and have suitable clothing. If you have a party full of non-golfers then maybe try the fun, younger cousin version that is crazy golf.
Treasure hunt
This can be as simple or as ambitious as you want. Create your own version or look for event planners that specialize in this area. The mission can be as simple or as complicated as you want. The most important thing is that it is well-thought and well-executed! Make sure there's a prize at the end for added incentive.
Indoors
There's nothing wrong with staying indoors! Some of the best activities can be enjoyed from the comfort of your own home.
Karaoke
There's no better ice-breaker than belting out some tunes at the top of your voice. You can play the video game version, download a selection of apps or book into a karaoke hub. Either way, a sing-a-long is something that people of all ages can enjoy. You don't need to have a good voice either, in fact usually the most entertaining are those not blessed with vocal acrobatic ability.
Arts and Crafts
Channel your inner creative with some artsy activities like pottery making, or life drawing (depending on the maturity levels of your party of course). Keeping your hands busy is a relaxing way to bond with your group and the best part is you will have something to take away and remember the day forever.
Cocktail-Making
Now we're talking! Not surprisingly, this is a firm favorite for hen parties and for good reason. Learn science of creating contemporary cocktails (and guess how many are going to be gin based.) It is an art in itself and it's always worth knowing how to make a mojito or margarita. You never know when you might need.
Dance Class
Dust off the cobwebs and get your dancing shoes on with some dance classes. All you have to do is grab your partner and feel the rhythm to start having a good time! The dance floor is yours. Whether it's swing or salsa, ball-room or belly-dancing, make sure you pick one that will be fun for your group.
Cookery classes
Most people want to step up their culinary game give them the chance with a cookery class birthday party. Maybe you need more experience in serving up vegetarian dishes, or perhaps an introduction to Sushi might go down a treat. There is nothing wrong with having a wide variety of dishes to choose from, so learn some new recipes at your nearest cookery class!
Baking
Why not indulge in some baking for your next birthday party idea? There really is nothing wrong with baking the perfect cake to keep everyone content. Serve up some delicious chocolate brownies and you are sure to have the entire party in love with you!
Wine-tasting
Alcohol and (adult) birthday parties often go hand-in-hand. Everything in moderation or maybe a little bit more! You can add an extra level of fun to proceedings by serving the wine in black glasses or brown paper bags. That way your guests will have to guess which bottle is which! The most important thing though is to make wine tasting fun.
Trampolining
Trampolining is not just for kids! You can head to your closest trampoline park and get bouncing to celebrate the perfect birthday party. Get your shoes off and remember not to hit off anyone! Try some flips or hop in to the foam pit to make things extra fun. You can even play basketball or dodgeball whilst bouncing- what could possibly go wrong?
Photo Booth
The photo booth is always a great idea for groups. It brings people together as they take both intentional and unintentional photos of themselves! This can often lead to quite hilarious results. People will more than likely be caught pulling bizarre face gestures and odd postures- but that's all part of the fun!
Bowling
Make sure your arm has a good swing when you go bowling for the perfect birthday party. And take down those gutter guards! You want to be fully focused as you aim to impress your friends with that perfect aim. And who knows- you may achieve an excellent strike.
VR Bars
Go all out and have the most unique birthday possible by hitting up a VR bar! You can choose your reality by trying out one of the many games on offer. Watch adventure dazzle before your eyes and unlock your imagination by placing on the headset. Grab a cocktail and hop on the roller coaster!
Roller Skating
Roll back to your youth with a roller-skating party dea. It can be hard to find your feet on the skate rink, but hopefully a few experienced heads are on hand to help you. Try to get a rhythm going as you make your way around the rink and most importantly enjoy yourself with your friends. Don't be afraid to try a few tricks once you have become comfortable.
Gig
It's always a great idea to get to your local bar or music venue and see which local bands are on offer. Find your favourite and book them to play at your party! There is nothing better than some quality live music, your friends and family and a few drinks to keep everyone entertained. Don't stand too close to the speakers though or you'll have problems hearing the next day!
Aquariums
Feeding fishes will also be a lot of fun to do while at home. Aquariums can set up a good mood and ambience for a birthday party.
Spa Relaxation
is at the top of some people's minds when it comes to celebrating a birthday. Maybe you don't want the noise of a club night out or the exercise involved in an activity. It's sometimes best just to chill out and recover mentally and physically from your busy schedule! Take some time off for your birthday party and book a spa day with your closest friends.
Escape rooms
Grab a team of friends and family and hit up the crystal maze! An escape room is just as fun. You work together as a team and think up of new ways to solve puzzles and escape from a room within a certain time frame. Sounds fun right? This is the perfect birthday party idea as it gets everyone involved and thinking together.
A photo shoot
Posing for a photo-shoot is potentially one of the funniest activities you can have on your birthday. Selfies are ingrained in our lives these days, so why not bring your friends and family for a birthday party photo shoot and push the idea even further! Make the best use of costumes and props as you laugh your way to some dodgy photographs. You can also get your image retouched afterwards to keep the fun going!
Murder mystery
Whodunnit? This is a great one for getting the entire party guessing who committed the terrible crime! You can play along with murder mystery character cards and fake handcuffs if that gets the pulses racing. Everyone gets a labeled nametag and a corresponding character card to get people in the mood. To make it even more fun, each person gets a prop that matches with their character. The person with the most votes has to wear the handcuffs! Keep guessing until you get to the bottom of this horrible murder.
Pub quiz
Nothing beats the standard pub quiz to get the friends arguing and the brightest pal brimming with answers! Whether its sport, general knowledge, film or music there really is something for everyone when each team takes to the table. But be careful, it's only a game. Some pub quizzes have descended into argument and heated competition between groups. The best team will always come out on top! And the person who knows the least has to write!
Themes
Perhaps you want your birthday party to embrace a well-known tradition or theme. From Gatsby to Pokemon themed parties- we have you covered.
Clown & Circus
Word of warning; this birthday party idea is not for everyone! There's bound to be people at your party that have an irrational fear of clowns. Gauge your guests and make sure that a circus theme will suit the masses. If it does, then your good to go! Whip out the carnival popcorn maker and bubble gum machine to make things feel really circusy.
Vintage
Why not look to the past and celebrate your birthday with a 1940's vintage theme. Party decor can include multicoloured balloons and crepe paper streamers. Antique looking plates and vintage toys (Kaleidoscopes, wooden yo-yos and slingshots) are all necessary inclusions at this special event!
Celebrity
Embrace the celebrity culture that we now live in and ensure that your guests do too! Whether you are Brad Pitt or Marilyn Monroe, you can dress up as your hero and add a bit of spice to the proceedings. Hopefully your costume is obvious to your guests! If not, then it can be just as fun to have guessing games among guests to see who the famous person is. It can be fun to slip into the shoes of a celebrity for the night!
Gatsby
Get back to the jazz age by throwing a fabulous Gatsby themed party. A roaring twenties inspired get together is a popular idea and one that is guaranteed to keep your party long in the memory of your guests. You can hire a live orchestra or add outdoor buffet tables to bring Jay Gatsby's vision to life. Mint Julep and Blackberry Gin Fizz will; be welcome additions at the bar!
Face-painting
While this one may be more popular with the kids, it is no less of a great idea for a party of all ages. Stand out from the crowd with your vibrant face paint and ensure that all eyes are guessing who is underneath the facade. The kids are sure to be happy with this excellent birthday party idea at home.
Photo themed
Parties and photography have always seemed to have a good relationship. And this should be no different when it comes to your birthday party! Plenty of unique and funny moments from the party should be captured on photo for a variety of memories! You can use the ol' picture frame technique, by making your guests pose while holding a picture frame. Or you can host a scavenger hunt, where every item on the list must be photographed. The possibilities are endless!
Decades
Decade parties are an excellent way of celebrating birthday parties! Why concentrate on the present when you can roll back the years and enjoy all things 20's right up until the 90's. The best part of these parties is that guests love dressing up and trying to match the period of the party. Whether it's the roaring 20's, the fabulous 40's or the swingin' 60's, your party is sure to be hit by embracing times past.
Flamingo
A flamingo inspired birthday party is even better in the summer when you can turn it into a flamingo pool party! Flamingos are not only trendy but are pink and represent beauty and standing out from the crowd. To get prepared, you are going to need a pink flamingo birthday cake, adorable flamingo cookies and an awesome balloon garland over the pink dessert table.
Cactus
A cactus-themed party is apparently a big hit on the party and home decor scene. So why not make it a date with your friends and family at an upcoming birthday party. The soft colour and bright whites are essential to pulling this off, as well as cactus party decor and cucumber lime and mint agua fresca. Cactus string art party decor pieces are another popular addition to a cactus inspired event!
Animals
An animal themed birthday party is sure to go down a treat! You can cut out pictures of animals from magazines or even draw them yourself. Animal games are another excellent idea. "Act like an animal" always proves popular with guests young and old. Guests sit in a circle where they have to watch someone act out an animal's movements. Which animal is it?
Bubbles and Balloons
Who doesn't like bubbles and balloons right? Hot air balloon style cupcakes are an excellent addition to such an event. Buy a cheap bubble machine with solution already stocked in it. Make sure you have all the batteries in! When your guests arrive, turn the machine on and give your guests a pleasant surprise. There are no excuses for not having enough balloons either as an inexpensive birthday party idea! Tie them to the backs of chairs, to the walls and on the tables.
Glow in the dark
A glow in the dark birthday party is not just for teenagers! Black lights will always add a new tone to your event, and birthday parties are no different. Decorations, beverages and food that glow can all be found quite easily online or even in your nearest supermarket. Make sure to have plenty of glow sticks and neon colours for your special day!
Rainbow
A rainbow themed birthday party is not to be missed! You would not need to do another thing and the bright colours alone would make this a night to remember. Streamers and balloons with rainbow colours are simply a must. Rainbow cupcakes and chocolate chip cookies are sure to get tongues wagging. But it doesn't have to be all sweet! Fruit and veggies are also an excellent addition to your rainbow party.
Unicorn
It's no secret that unicorn parties are growing in popularity by the day. Get that unicorn pinata out and start smashing it! Unicorn cupcakes would be an excellent addition to such a pleasant event. Marshmallow candy swirl cake or funfetti bugles should be laden on the unicorn themed tables, with unicorn decorations and candy bags commonplace.
Pokemon
Gotta catch em all! Pokemon defined a generation, and is one of the most popular party ideas for young and old. Play guess who themed games for Pokemon and do your best to guess the correct Pokemon. Card games will be no strangers to such a party. Bring along those Pokemon cards from the old days and put your best cards against your friends. You can also swap! Why don't you bring along your Gameboy? It may have been gathering dust at home, but your Pokemon Gold or Silver video games will definitely appreciate being taken out again.
Superhero
Whether Superman or Wonder Woman, your superhero themed party has to take inspiration from some of the all-time greats! You will need to perfectly capture the theme of your chosen superhero or superheroes when planning. This all starts with the invitation. Make sure it stands out with effective colors and captures the essence of your superhero. This also applies to the decorations at your party. KaPow! Bam! Any slogans from your favourites, such as these from Batman, would work perfectly well on banners.
Masquerade
Pulling off a masquerade party is going to need meticulous planning. But it will be worth it! You will need to turn your dining room into a ballroom. Easily done! Move the table and line the chairs up against the walls. Create a canopy using crepe paper to make it really stand out as a ballroom. A buffet table is essential, so fill it with pink lemonade bottles, crackers with vegetable cream cheese and cake! Kids can decorate their own masks and play pin the mask on the ball dancer.
Magic Wave
that magic wand and have your magic birthday party planned in seconds! Top hats, capes and wands are a must for such a party. Make the best use of magic games by bringing the vanishing balls and magic dust. The clean up will be worth it- believe us!
Holiday
Make Summer arrive early get planning your local beach party. To add excitement to your party make sure you add your favourite beach games! Party games keep everyone included and appeal to a wide range of ages and abilities. Beach Bingo, Water Balloon Toss and Hot Beach Ball are all excellent ideas which will keep your entire group entertained.
Casino
Want to gamble? A casino themed party is sure to get the bravest placing bets. Perhaps you want to host a special poker night or set up a unique event for your work group. Either way, this is sure to be a hit! Your decorations can match casino themed colours, such as balloons that match the colour of your poker chips. Playing cards as table scatter can work well too!
Board games
(old and new) Its too true that a board game can be the life and soul of a party. Who doesn't love snakes and ladders or a game of monopoly? It's always a great idea to take inspiration from famous board games for your party invitations. Pictionary style clues will keep guests guessing, as will detective questions from Cluedo. Individual packages of microwave popcorn, candy bars and travel size board games will also prove to be excellent additions.
Pyjama party
Pyjama parties are not just for kids! As an adult you can still relive some of your youth by reenacting days past. Nobody needs to be out in the cold at this time of year so why not stay indoors and wrap up warm! You need to get the bedroom properly prepared before you bring your guests over. Why not lay PJ's, name cards for each guest and mini toothbrushes and toothpastes on the beds for your friends? You also need to have the right lighting. Maybe add some fairy lights to keep everything illuminated.
Movies
Who doesn't love movies? There is always a huge movie fan among any group of friends. You can either have a movie themed birthday party at your house or at the movie theatre. There might however be more creative control at home, where you can plan your own decorations, games and food. It's important to get the invitations right for a movie themed party. Embrace the oscar theme and roll out the red carpet for your closest pals! Don't forget to stock up on the popcorn and have a wide variety of films to choose from.
Prom
Does anyone remember dressing up for prom night? Recapture that feeling again by throwing a prom themed birthday party. You have to remember the best elements of this event, including music, dresses, entrances, photos and party favours! Include the dress code of your prom on the invitations you send out to guests. Lower the lights and let each guest enter the room individually. This can be done in pairs or individually, but matching each guest with a song is always a great idea that can lead to hilarious results!
Mad Hatter
A Mad Hatter themed party is quite simply incomplete without tea cups! Bright colours and ribbons will also be centerpiece. A polka dot theme can work quite well at a Mad Hatter themed event, so keep your decorations, invitations and tables laden with these designs.
Food
No party is complete without some great food / drink /refreshments?? Right? We have collected some delicious food ideas for your special day to keep everyone content!
Donut
Donut themed birthday parties are a growing trend! You can notice the donut walls appearing more at weddings, birthday parties and events. Stock up on donut party straw toppers, donut party favor bag and gold donut bar balloons.
Gin
Create the perfect soiree by throwing your own gin themed event. It is important to have a wide variety of drinks to cater to the guests at your party. Gin is a hugely versatile spirit with which to make cocktails! Get your martinis, gin and tonics and negronis ready. You can also try a blind gin tasting session and get your guests guessing which drink is which!
Prosecco
A prosecco party always sounds like fun! Indulge in a game of prosecco pong which will get you in the highest of spirits. You need to whip those banners and decorations out with prosecco quotes such as "prosecco o'clock" or "pop, fizz, clink". Add accessories such as confetti, drink stirrers and table crystals and you'll be good to go!
Cupcakes
Cupcake birthday parties are always cute. You need to have an excellent combination of cupcake themed decorations, games and goodies. Sprinkle on some party favor ideas to keep everyone happy! Cupcake themed invitations will keep everyone aware of what the birthday party theme is going to be. Fun cupcake games such cupcake pinata, cupcake sprinkle toss and pin the candle on the cupcake are all excellent ideas to keep guests entertained.
American food
An American food party is a great way of celebrating American culture. As well as throwing on the best American tunes you and your guests can taste the best of American food. A classic American bbq is a must! Grilling is an important part of any American themed get together. Get that hamburger meat, hot dogs and ribs on the grill and get the party started! And no American food party is complete without soda or American beer.
Barbeque
An easy pasta salad is one of the first must-haves at your summer barbeque party. Important side dishes are a trademark of any summer party. Preparing corn on the cooler is another neat idea which will keep your guests happy without using the stove or grill. Don't forget to serve fruit-infused water with the food!
Fruit
Fruit is good for you! And so are fruit themed birthday parties. Your fancy straws with apples on them will finally find some use here. Great food ideas include mini cakes decorated with fruit, mini sushi rolls and raspberry and lemon curd mini pavlovas. You can also hang up old tissue paper honeycomb decorations to keep everything feeling fruity.
Fondue
Fondue themed birthday parties were commonplace in the 60's and 70's. And they still work today! A playful but sophisticated party is more than welcome in any decade. Fondue pots are going to need to be in place. Fondue forks are also always a huge hit at fondue parties. Embracing fondue traditions at a fondue party is extremely important. For example, anyone who accidentally pulls his or her fork out from the pot without bread has to kiss the person on his/her right or buy them a drink.
Chocolate fountain
A chocolate fountain themed birthday party is going to take a lot of effort, but it will be worth it! Get together a cute table cloth, a large circular cut stick (for each tree) and also a large planter's foam ball to make "sweet trees". Dark chocolate works well for the chocolate fountain. You can also use rice krispie treats, marshmallows, donuts and pretzel rods as dipping treats.
Canapes
Canapes are a great food idea for passing around at a party. You are going to want your favourite nibbles on show for everyone to enjoy! Salmon blinis, apple toasts and caramel Nutella lollies should all be commonplace.
Mediterranean
There is no lifestyle out there that says simplicity and charm quite like the Mediterranean. A laid back summer party is perfect for this theme. Hand-dyed watercolour napkins and hand-painted flatware will go down a treat at this event, so stock up! Standard mediterranean dishes such as feta, cucumber and red onion salad with ranch dressing should also be served to capture that relaxed vibe.
Punch
Everybody loves punch right? Pack the right punches at your upcoming birthday party with pineapple lemonade, strawberry mango coolers and honey berry slushies. Make sure to buy the right ingredients like pineapple juice, ginger ale and hawaiian punch.
Pizza
Cook up a delicious pizza party today! Pick up pizza ingredients and toppings, pizza cuttings and rolling pins from your nearest supermarket and start preparing. When talking about decorations, you can place a red and white checkered tablecloth on the dining table. Play Italian music to prepare the tone for your party. You can also use small, aluminium pizza pans as plates.
Fish and chips
Traditional fish and chips is a must have at any birthday party! Make sure to have enough tomato ketchup so you can start dunking. They can often taste great wrapped in newspaper cones or in fish and chip boxes.
Sliders
A slider party is an excellent idea for all ages. A mini hamburger slider is always the most popular and sure to go down a treat! And you can keep eating them because they are so small. Tomatoes, bacon, lettuce and avocado are tasty toppings that you can use on your burger slider. It's important to be prepared though. Use premade slider buns, chop up the ingredients and wrap the table in paper to keep everything tidy!
Tapas
A Spanish tapas party sure is a tasty theme! Get a few tapas dishes together along with several bottles of Spanish wine and you should be good to go. Great food ideas include Spanish omelet, garlic shrimp and fried squid.
Mexican
The south of the border is infamous for its fiesta parties. You need to embrace explosions of colour and delicious food to make this party work. Bright and bold decor is also a must!
Wine and cheese
A wine and cheese party is a great opportunity to use your home bar and wine cellar. These parties are usually held in the evening, and are an elegant way of entertaining your friends and colleagues.
Sushi
Sushi themed birthday parties will always be about the food! Candy sushi is usually an excellent addition. Hanging up tiny Chinese lanterns is also a great way of respecting the theme.
Deserts
Everyone loves a great desert right? So why not make your party entirely desert themed? This is not done often and can definitely make your party stand out from the crowd. Get together your favourite desserts and don't be afraid of the food being bad for you!
Essentials
Don't forget the essentials for your special day. You could have your theme, food or outdoor event planned to a tee, but without careful preparation things can take a turn. Make sure that you have all risks covered!
Weather Aware
You need to be prepared for your birthday party, come rain or shine! Once you have chosen a date, plan ahead and find a reliable source for the weather forecast. It's important that you have appropriate shelter if there's a storm a comin'.
Extra Bags
No party is complete without a bag for your presents and cards. You need somewhere to store the large amounts of goodwill that you are going to receive. Make sure it's big enough!
Clothes Aware
The clothes you choose need to perfectly fit the birthday party theme that you have chosen. Spend time carefully planning your party clothing and ensure that you're looking your best!
Deodorant
Smelling good is all part of your preparation. If you're birthday party idea involves exertion your guests will thank you for remembering deoderant!
Planners
To prepare for the perfect birthday party you need to be completely organized. You are definitely on the right track by buying and using a planner to plan the big day. Countdown to your special event by marking in your various tasks. This will only increase the excitement levels in the build up to your event!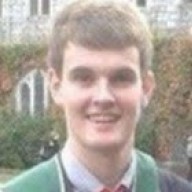 David Coen
​
David Coen is a Digital Marketing Associate. Having completed an MA in Journalism and Certificate in Digital Marketing, David enjoys building relationships with bloggers and social media influencers! He realizes the importance of long-lasting relationships with like-minded businesses and aims to help them with easy-to-read content. David often works with
Youtube Outro Maker
instrument.
​