Build relationships to build your business
When it comes to customers, it's always more expensive to acquire new ones than retain those you already have.
That's why relationship marketing is such an important part of any successful business.
If you can find a way to hold onto your customers, you'll drive more sales and inevitably spend less.
However, guaranteeing customer retention can be difficult. In this post, we show you how you can use relationship marketing to make retention much more likely.
Focus on long term engagement over short term sales
If your business isn't where you want it to be, it can be tempting to focus on short term gains rather than the bigger picture. But that's exactly what you shouldn't do.
If you want your business to stand the test of time, it's essential to put the groundwork in place for generating sustained revenue.
The first step is to take a close look at who your customers are. Before you try to forge a relationship with them, you need to understand them.
Learn about your customers
Gather info and track customer activity using customer relationship management (CRM) software. Having detailed information about your customers stored in one place is invaluable. Some of the best CRM software includes Hubspot, Salesforce and Marketo, but you should go with whichever CRM best suits your needs. If you're also thinking of using marketing automation software, look for one that comes with Hubspot CRM integrations to make things easier for yourself.
Google Analytics is another great tool that will show you what demographic visits your website the most often and which pages are your most popular. This will help inform your future marketing decisions.
Another great way of learning more about your customers is surveying them. With a survey, you can ask them exactly what you want to know.
Asking short, precise questions that don't take long for your customers to answer will increase the likelihood of them engaging with the survey. If you offer an incentive, like a discount for example, it will increase engagement even further.
Use a survey as an opportunity to collect feedback on various aspects of your business. This could include feature requests, customer service feedback and product reviews. Find out more on what customers want in 2021 by downloading our FREE ebook, 'Creative Ideas to Increase Sales'.
Listen to what they say
Now that you've got the information you need, you'll have a clearer picture of what your customers want. Next, you'll need to act on it.
One of the best ways to do this is by addressing their needs and dealing with any problems or concerns that they've raised.
For example, if a lot of customers want to see a new product stocked, a new feature added to your app or a new store opened in a certain area, it could be worth acting on their wishes. If you deliver something they wished for, they'll become more loyal to your business.
If they happen to have a negative experience with your customer service team, make sure to follow up with them. If a customer has a problematic interaction with your business and you don't reach out to them, they won't be very enthusiastic about returning.
Personalise their experience
If you go about customer service the right way, your customers will be more willing to purchase from you.
One of the best things you can do to begin forming a relationship with a customer is by personalising their experience.
This often involves using the information you already have about a customer and implementing it in email outreach, product packaging, live chat conversations, their account's profile and more.
You might already be personalising customer interactions. A simple thing like changing the opening line of your email from 'Hi' to 'Hi James' can make a difference to how a customer perceives you.
However, if you really want to develop a relationship with your customer, you'll have to take things further.
Up your game
There are numerous avenues you can pursue when attempting to solidify your connection with a customer.
One of the most common is the customer loyalty program. It's been around for a long time, but it's still seriously effective. It incentivises repeat purchases, giving you a much better chance of making sure your customers keep returning to you.
A popular format for a customer loyalty program is giving customers a reward after a certain amount of purchases. You could also take it up a notch by tailoring your loyalty program to the highest spending customers, encouraging larger purchases.
Create a section of their site profile where they can track their progress in the loyalty program. Gamifying the experience can make it a lot more engaging for customers.
Make use of social media
Social media is an important tool for cultivating customer relationships over time. Without it, you're missing a huge opportunity to communicate with your customers.
It can be extremely useful for providing customer support. If a customer posts on your page or messages you, you should aim to respond as quickly, politely and effectively as possible. These types of interactions stick with a customer and greatly influence their perception of your brand.
If you leave a customer waiting for a response, you will inevitably frustrate them and destroy any hope of a relationship developing. Even if they don't pose a direct question, you should aim to get involved in conversations about your brand, whether they be under your post or a customer's post.
Engage with them by liking, sharing or retweeting what they've posted and use language that they can relate to. A cold, business-like response is unlikely to be very endearing!
If you post regularly on social media, your followers will remember your brand more easily. You could share helpful articles to provide customers with value and encourage them to subscribe to your blog.
Another possibility is competitions. By asking customers to share or like content to enter competitions, you encourage them to engage with your brand.
Meet your customers at events
Events are fantastic for developing relationships with customers. They provide a unique opportunity to meet face-to-face that you may not otherwise have access to. Most of your customer interactions will be online, where there is always the possibility of distraction, but events allow for a more focused environment.
If there's one thing that can solidify your relationship with a customer, it's meeting them in person and conveying to them the value you can offer them.
If you know who your most loyal customers are, you can give them VIP access at the event and give them rewards. These rewards could be exclusive demos or a discount on a new product.
Natural interaction is key at these events. If you come across as too salesy, customers won't be willing to commit to your brand. Create a space where your attendees can have fun and socialise. If they enjoy themselves, they'll associate these positive feelings with your brand.
Sharing content from your event on social media allows people who aren't even there to engage with it and join in on the fun. After your event, you can share info about the next one, encouraging attendees and non-attendees alike to interact with your brand.
Share valuable content with customers
There is only so much product promotion you can do until a customer becomes fed up. That's why it's imperative that you publish varied, valuable content on your site and social media platforms.
If a customer feels that your blog or social media page is giving them value, you can gradually turn an uninterested visitor into an engaged customer. You may not convert a lead immediately, but over time your brand will become more familiar, and they'll be more likely to purchase.
Uncover what's valuable to your target audience and tell a relevant story around that subject. Use videos and images in your content to make it more engaging.
Ebooks, infographics, courses and curated newsletters are a fantastic way to give your customers added value. You could send them out via email or leave a link to them on some of your landing pages or blog posts.
Try and build an email list with your blog post by giving readers an option to subscribe. You can contact subscribers and let them know about new content and resources they can avail of.
You should consistently post content on your blog and social media platforms. Schedule posts for certain days so your readers know what to expect.
Maintain your relationship over time
Once you have established a strong relationship with some of your customers, that doesn't mean you should take their loyalty for granted. Like any relationship, It's crucial that you continue to put in the necessary time and effort to keep it going. If you don't, things can turn sour.
Give your most loyal customers better rewards if they have been buying from your business for a long time. You could share their stories on social media for added effect.
If you know you are on really good terms with a customer, it's worth reaching out to them for a testimonial. Testimonials provide superb social proof for your brand and encourages hesitant customers to get on board. Customers are much more likely to listen to their peers than a business.
Constantly highlight to them how you are listening to their feedback and implement it in your roadmap going forward. Following the wishes of your most loyal customers is an effective way to ensure a consistent revenue stream.
Conclusion
Fostering a strong relationship with your customers is not easy to do, especially not in a short space of time. However, if you apply some of these strategies, you will eventually begin to see the fruits of your labour.
Not all customers will want to get closer to you, but those who do will really appreciate the efforts you make to improve their experience.
Customers appreciate honest, reliable and human communication. If you approach relationship marketing with the right attitude, it can really work wonders for your business.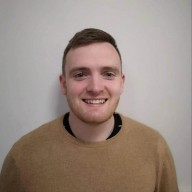 Michael Cole
​Michael Cole is a professional content writer. He has completed a BA in English and History and an MA in Journalism. Michael has extensive experience writing for both print and web and can turn his hand to any subject. His favourite one is free graphic design software. Especially he likes Background Remover by Design Wizard. ​