Improve your marketing strategy with an insightful book
Behind every effective marketing strategy lies hard work, skillful application and in-depth knowledge.
Knowledge doesn't just appear out of thin air. It typically comes from a wide variety of sources, but often you'll get your marketing knowledge from a book.
Who knows? One small kernel of information that you never knew you'd need could completely change everything.
Books that can make a difference
Here at Design Wizard, we know the impact a good book can have on your marketing mindset. That's why we've created a list of 7 of the best marketing books for 2022.
This list gives you a detailed look at what each book is about and tells you exactly why you need to read it as soon as possible!
The Age of Influence: The Power of Influencers to Elevate Your Brand – Neal Schaffer
In The Age of Influence, Neal Schaffer speaks about the important role that influencer marketing can play in your marketing strategy.
"If you are in marketing, you're probably wondering, what's next? You're hopefully doing digital marketing, dabbling in social media, blogging, Facebook ads – but it costs a lot of money and takes a lot of time. There is another important marketing channel that deserves your attention: collaborating with influencers. Today digital influence is everywhere.
It goes beyond Instagrammers and YouTubers and encompasses all of the digital platforms and includes not just those celebrities that have never heard of you, but many that already know, like, and trust you: Your employees, partners, customers, and social media followers."
Key takeaways:
Influencer marketing is about long-term collaborative relationships, not simple one-time monetary campaign-based transactional relationships.
Digital influence is everywhere and is appropriate for any company in any industry.
There are a tremendous variety of ways in which you can collaborate with influencers, and not all of them require monetary compensation.
Website: www.nealschaffer.com/
Brand New Name: A Proven, Step-by-Step Process to Create an Unforgettable Brand Name – Jeremy Miller
Every entrepreneur, business owner, and marketer has to name something — at least once.
Brand New Name by Jeremy Miller is a graphically designed branding book that shows you how to name, or rename, anything. The process Miller outlines in the book is simple and strategic, which makes it accessible for everyone.
Whether you are naming a company, product, service, or even an idea — choosing a brand name is one of the most important business decisions you will make. A brilliant name defines your brand, and it can shape the future of your business.
In Brand New Name, you will discover how names persuade people and get stuck in their minds, and the origin stories of iconic brands.
One of the best marketing books for 2022 – Brand New Name brings together a practical how-to guide with loads of examples and inspirational stories so you can create a name that you will be proud to own.
Key takeaways:
Graphically designed branding book that shows you how to name or rename anything.
A proven, step-by-step process to create an unforgettable brand name in 2 to 4 weeks.
Learn how to unlock your creative talents, and the creative genius of your team, to solve complex problems (like naming).
Website: www.stickybranding.com
The Choice Factory: 25 Behavioural Biases That Influence What We Buy – Richard Shotton
Behavioral science explains what actually motivates people, rather than what they claim motivates them. The Choice Factory shows how findings from this robust field can be easily applied to marketing.
Shotton highlights the intricacies of targeting and looks into how marketers should be going about it.
Even if you aren't a marketer, this book provides a fascinating insight on consumerism and human behavior.
It's one of the best marketing books if you are looking to hone in on day-to-day decisions and examines what drives us to make them and therefore what makes us tick.
Key takeaways:
Behavioural science can be applied in simple ways to improve marketing.
Marketers should give as much importance to identifying their ideal target context as they do their target audience.
Behavioural science is best applied in a lateral, rather than literal, manner.
Website: www.astroten.co.uk
Social Media: www.twitter.com/rshotton
Brand Identity Essentials, Revised and Expanded: 100 Principles for Building Brands – Kevin Budelmann, Yang Kim
A lot has been written about brands, but brand builders often lack the structure and approach to make a difference.
Brand Identity Essentials lays a foundation for brand building, defining the tools and illustrating the construction of strong brands through examples of world-class design.
Written by brand experts Kevin Budelmann and Yang Kim of Peopledesign, this second edition is a major revision of the first, featuring hundreds of new images and content.
It includes a one-stop reference for connecting design elements and strategic branding concepts, a course curriculum for teaching the fundamentals of brand building, and brand audit checklists that can help guide brand decision-making.
Key takeaways:
Brand Identity Essentials serves as an everyday guide for leaders, managers, and creators who build brands.
Core brand design principles demonstrated through a clear organization and a variety of sources and examples from design leaders including Alan Cooper, Collins, Design Army, Multiple, Pentagram, and many others.
A model for thinking about brand building that can help you make decisions and create systems. The Brand Identity Framework is a reference to help guide the everyday decisions brand builders make on their journey.
Website: www.peopledesign.com/brand-identity-essentials
Brand Identity Framework: www.peopledesign.com/brand-identity-essentials/100-brand-principles
They Ask, You Answer: A Revolutionary Approach to Inbound Sales, Content Marketing, and Today's Digital Consumer – Revised & Updated – Marcus Sheridan
This book is not based on theories and good ideas, it's a definitive roadmap and framework that has been proven time and time again to work.
Author Marcus Sheridan says, "most companies won't apply its principles due to fear, traditions, and an old-school mindset. If you really want to become the most trusted voice in your space, and I mean that, then this is your complete guide."
This book will literally help you remove the barriers between sales and marketing and get the sales team to a place where they are not just part of the content production process, but rather they are using it in their sales process every single day.
This is one of the best marketing books because it doesn't mince its words. It doesn't beat around the bush. If you like frank, clear, and incisive language in a book that is built on common sense principles, you'll love this book.
Key takeaways:
Because today's digital buyer has changed so much, we must be willing to address the subject (online) that no one else in the industry is willing to talk about – like cost, problems, comparisons, competitors, etc. This book shows exactly how to do this.
Most 'content marketing' fails to reach its potential because it doesn't involve the sales department as it should.
This book will show you exactly the positions you will need to hire, what will cause you to fail, and what will lead to massive success.
Website: www.marcussheridan.com
The Business of Social Media: Clients and Customers Not Just Likes & Followers – Angela K. Denton
As an entrepreneur or small business owner, social media marketing can be extremely overwhelming.
This book is a beginner's guide to learning how to post on social media, including what to post, when to post and how to target your message to the right people to improve your business.
Social media marketing is more than just getting likes and followers, it's about building relationships to gain clients and customers.
There are helpful checklists and tips throughout the book that let you know what to do and when to do it.
Key takeaways:
Once you learn the basics of each platform the overwhelming aspect of social media becomes manageable. You can create a digital strategy that increases your brand awareness and brings in paying clients.
Pitch to your niche – you need to know who your ideal customer is and how to present your information in a compelling way. This is key to your online presence.
You don't need to be on every social media platform – you just need to be on the ones where your potential clients and customers are. Know your niche and you will know where you need to be.
Website: www.venturewrite.com
Ultimate Guide to Link Building – Eric Ward & Garrett French
Hyperlinks – the underlined text you click to go to another website – continue to play an outsized role in Google's ranking algorithm.
Both the quantity and quality of links pointing to a website's page have direct impact on which keywords that page will rank for as well as which ranking position.
'Link Building' is the practice of earning these rank-impacting links from the right websites in your vertical.
The 2nd Edition of the Ultimate Guide to Link Building (pre-order available now on Amazon) is absolutely the most comprehensive Link Building resource available, with detailed guidance from leading practitioners.
Key takeaways:
Links play a key role in how Google determines which pages, from which websites to display for which keywords.
Link building is a practical, approachable discipline. Whether you're solo, running an agency or working in house at a Fortune 500 you can find actionable link building strategies, tactics and expert tips that will make a difference in how your website ranks.
Getting started in link building can be profoundly simple – just check out the newly-added section on "building links from people you already know."
Website: www.bookstore.entrepreneur.com/product/ultimate-guide-to-link-building/
Pick up your favourite marketing book!
Now that you know what these marketing books are all about, it's time to go and get the one that you think will help you the most (maybe you could do with all of them!).
Inside each book is a treasure trove of information that is guaranteed to give you the tools to build a successful marketing strategy, time and time again.
Books for every type of marketing
Whether you're involved in content marketing, digital marketing, or social media marketing, there's something in here for you. Our 'Creative Ideas to Increase Sales' e-book covers all of these while detailing how to get conversions.
And if you don't have the time to read a marketing book, you can use business audiobooks while traveling or jogging to save your precious time.
If you're looking to further expand your marketing skills, you can consider enrolling in a digital marketing course. A good course will help understand how the different marketing techniques can essentially work together for the best possible results.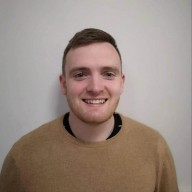 Michael Cole is a content writer at Design Wizard. He has completed a BA in English and History and an MA in Journalism, and is hopefully finished with college at this stage! Michael has extensive experience writing for both print and web and can turn his hand to any subject. From wedding dresses to football matches, Michael has written about it all. One day he hopes to write his own novel and hopes even more that people will actually read it.