YouTube Channel Banner Ideas
If you are looking for fresh and current YouTube Banner Ideas, we have curated categories of engaging designs that are sure to attract a viewer's close attention. Before you start designing, it is important to know the basics. What exactly is a banner template? Where can it be found? What size is it?
YouTube is a popular video-sharing platform, where users upload, share, and like other content. A YouTube Banner is found on the homepage of your channel. Here, a user can browse the videos you have uploaded and created. This is similar to Facebook and Twitter cover images that are found on a person's profile page. You can add creativity to your channel with our YouTube banner examples.
The Benefits of Creating an Engaging Banner
A visually appealing YouTube channel is an important part of attracting subscribers to the platform. If viewers click into your channel and like what they see, they're more likely to stick around. YouTube banners play a crucial role in how your channel is perceived. If you've got attractive channel art, it sets the tone for the rest of your channel's appearance.
YouTube Banner Dimensions: A Rundown
Dimensions: 2560 x 1440 pixels
Image File Size: 6 MB or less
Aspect Ratio: 16:9
YouTube Banners will display differently on desktop screens than they will on mobile screens. Therefore, it is important to be wary of this and what you can do to avoid any unnecessary cropping that will affect your design. The Safe Area of your design is where your important text and visuals should be placed so they don't get cut off on mobile screens. This area is 1546 x 423 pixels. Many of our YouTube designs feature a safe area layer that will help you to adapt to various screen sizes and keep an effective design. This ensures your banner size is correct, having an effective design. 36 YouTube Banner Ideas For Your Channel
Our Youtube banner ideas are divided into 12 categories, ranging from gaming to business, gardening, photography, fitness, health, and more!
Each section has a number of ideas and templates that can help visualize your channel. Each banner in this blog is 100% customizable, so, if you see a banner you like, simply click on the template to edit & download.
Entertaining Gaming Channel Art
According to YouTube, viewers turned to gaming videos as a source of entertainment and connection in 2020 and the numbers don't lie. 2020 numbers show that it was gaming's biggest year yet, with over 400 billion hours in watch time accumulated.
In breakdown statistics, they discovered that 350 gaming creators reached over 10 million subscribers throughout the year. If you are a dedicated gamer, why not join this huge community, and you could be one of the lucky ones. We have a collection of. If you need Thumbnail creation advice or engaging designs, check out our How to Make a Thumbnail Blog for inspiration.
A Blocky Minecraft Inspired Banner
Minecraft is one of the most popular games that is discussed on YouTube, along with Fortnite. If you have a favorite game or have geared your channel towards a certain game, why not take inspiration from their design elements and make it your own. Minecraft's prime colors are brown and green, which creates an earthy yet appealing design. Combine with a blocky white font such as 'Sigmar One' to add contrast to your design and further illustrate the direction of your channel.
A Bright and Engaging YouTube Banner Designs
Utilizing bright colors in your design will create an optimistic outlook towards your YouTube Channel. Optimism will be equated with these bright colors due to powerful Color Symbolism. Colors used here such as blue and green are both some of the most engaging colors and work well together. You can create Mario-inspired designs like this example by using the Design Wizard shape tool. As you can save your template easily, you could re-edit seasonally to catch your viewer's interest, so they await your next brilliant design.
Icons to Add a Dynamic Effect to Your Banner
In the images tools panel, you can search for an icon of your choice. Here, you can filter what formats are visible such as icons. Some of our icons offer an 'editable' option, where you can change the color of certain layers. You can choose a particular color from the color wheel, insert a hex value or use the color picker tool. You should also make when you will post content clear to a viewer. A short sentence like 'New Videos Every week' in our example is to the point.
Tasty Food YouTube Banners
Food content has always been popular whether that be experienced chef tv shows or quick video tips. Home cooking videos are a more personalized way to engage with viewers. Showing off your fridge, counter, and most importantly recipes is of general interest. If you have food worth sharing, why not increase your viewer's appetite with these mouth-watering designs. Remember that the design of your template will depend on what cuisine you work with, and the detail within that design will depend on which demographic you hope to target.
Colorful Designs Attract Viewers
Brighten up your health food channel with this tasty-looking food design. If you specialize in creating meal plans and delicious recipes for your viewers, this could be the banner for you. Grab attention with a sleek overlay like this example. Images can often take on a more professional appearance when the right overlay is used. To create this effect, use the shape tool in Design Wizard and alter the transparency to fit your vision. Adding a text layer over an overlay like this will help your message stand out. An image like this will overshadow the text without one.
Use Beautiful Food Imagery in Your Design
A food banner for YouTube will look a lot more appealing if the food you're displaying looks good. Think about what kind of food has a variety of layers and textures. For example, a pineapple can be a fantastic centerpiece for your channel art design. The information you display on your design will depend on the imagery you choose. Here, the central element is the cutting of the pineapple. Therefore, any additional content such as text or icons should be positioned elsewhere.
Grow Your Food and Grow Your Channel
For strictly organic YouTube food channels, you might wish to opt for a neutral, more grounded design. This channel cover is perfect for displaying on an organic-themed food channel that strives towards sustainability. Like this example, a light, white sans serif font may be the best choice to illustrate the organic direction of your channel. Center the name of your channel with Design Wizard tools so that it will not be cut off once uploaded to YouTube.
Create Trendy Beauty & Fashion Banner Art
Beauty & Fashion channels are some of the most impressionable on YouTube with a chance for further opportunities and making money. MUA's share tutorials and feature makeup products that act as advertising. You can become an influencer pretty quickly. Other videos focus on seasonal trends or how to get a certain look, influenced by a famous person. It is clear that there is a wide range of options, but if you don't have an appealing design, it may affect your numbers. By using some of our banner examples, that should be no problem.
Highlight Your Hairdressing Talents
When creating YouTube channel art for your hairdressing-themed channel, you should showcase some of your best hairstyles. This design places the model's hair front and center. If you have a larger image, you can crop that within Design Wizard to focus on the main aspect, the hair. Make sure to create a hierarchy with your text, which helps your viewers distinguish the most important words. For example, 'Hair & Beauty' is larger than 'Style Tips' due to its importance. Try changing the size and styling of the font with the text tool.
Exude Your Personality with Your YouTube Channel Art
Personality and relatability are proved to be more engaging. It's a good idea to simply use your own face on your banner, especially if it's for a beauty channel. Featuring your face will be more engaging for viewers and they can connect your face with the channel or your business identity. Design Wizard templates can be personalized to display your own images by using the 'upload' button. Feature an expressive headshot image to make your banner art something that looks professional and engaging.
Don't Overshadow with Design Elements
Give your fashion and beauty YouTube channel an elegant look with a cover that encapsulates what your videos are about. Now that you know to focus your banner art on what you are selling and include your own imagery. It is important to not overshadow other design elements. This simplistic design features a light serif font that is white in color, in the center of the composition. The color matches the white background color which creates cohesion. Sometimes the simple design is the most successful.
Visually Stunning Graphic Design YouTube Banners
Graphic Design YouTube channels explore common mistakes, creating effects, the best tips for aspiring designers, and more recently, a closer look at certain processes with additional behind-the-scenes content. These videos commonly feature quick and effective tutorials for certain programs or tools. Keep in mind that these designs below don't necessarily have to be used for design-based YouTube channels. Design Wizard offers the canvas for you to create easy templates that look great. You can explore different layouts by saving various YouTube banner examples. Compare these YouTube banners and decide which one works best for your channel.
Create a Cohesive Design with Color Shades
Design an interesting YouTube banner for your channel by utilizing a few shades of the same color. Complementary colors create an eye-catching effect while not being jarring at the same time. Design Wizard has a color wheel, which you can use to find the perfect color for your banner template. Along with this, our color picker can help you create cohesion by using a color from your selected image or a chosen icon. Use this color or a similar shade for your font choice.
Use Eye-Catching Geometric Patterns
A geometric pattern can look superb as a YouTube banner. In this design, the strong white text stands out against the azure background. Designs like this example are more visually engaging to the eye, but it is important not to confuse the viewer on the purpose of your channel. This placeholder text can be edited in minutes. You can change this font size and color to personalize the template. Once you have made your changes, save your design and upload it to YouTube.
Experiment with a Polka Dot Banner Template
Polka dot patterns are a versatile design feature that will create a perfect YouTube banner. Once infused with color they can be playful and whimsical or create a modern sophistication. When designing your banner, keep in mind what you are trying to sell to your viewers. Mixing moods will not make sense and you need to create an effective brand identity. Design Wizard features a shape tool, where you can create a powerful polka dot effect similar to this example in minutes.
Health & Fitness Banner Ideas
Fitness has always had an important place in the YouTube library. There are many misconceptions about workouts, and people may not be in a position to pay for a personal trainer or a gym membership. COVID-19 showed an increase in home workout videos, as gyms were shut. The term Fitness is a broad spectrum with YouTube featuring video workouts from aerobics, pilates to core workouts related to certain sports activities. This is your chance to allow viewers a glimpse of your unique skills and processes, with a YouTube banner that reflects what you have in store.
Helpful YouTube Fitness Templates to Guide
A channel that focuses on documenting weight loss or providing diet tips is a great fit for this design. It's a simple, engaging image that will look great on your YouTube channel. Using a clear image like this leaves no room for questions on your channel and its videos. This template is ready to save and download. However, you should try to add your own personal flair, which should also be found within your channel's content. Create consistency by using similar font, colors, and imagery.
Excite Your Viewers with a Pop of Color
YouTube's red and white UI (user interface) should inspire you to try and use different colors to give your content the chance to stand out. A vibrant color like this pure pink is a perfect choice for the needed contrast against both the darker image and plain-colored YouTube design. Experiment with a variety of colors for your text as practice makes perfect. Space is an important design element to keep in mind. Use the grid and safe area to help craft a design that utilizes space to the highest extent.
Get Your Channel in Shape
Make your YouTube yoga channel look amazing with a customized fitness banner like our example. Add text to your image that gives your viewers an insight into who you are and what content you will be posting. Design Wizard has a range of yoga imagery that will look great as a channel banner. Our editable icons can also be added to elevate your design to the next level. Use toned-down colors to create a relaxing atmospheric YouTube banner for your viewers.
Photography Channel Ideas
Photography is another level of expertise that is greatly appreciated by the YouTube community. From the brand new iPhone to a complex Canon Camera, there are certain aspects that an aspiring photographer needs to learn. Sometimes it is easier to understand visuals rather than reading a manual. Certain videos are geared towards a specific audience. On YouTube, there are thousands of videos ranging from beginner, intermediate to advanced photography tips. Here are some visually pleasing ideas with YouTube-friendly dimensions to get you started.
Be Creative With Your Image Selection
If photography is your area of expertise, you'll want to make it very clear to viewers on YouTube. The best way to do this on your channel is with a striking photography-themed design like our example to the left. If you have your own photography selection to choose from, choose your best one and upload it to a blank YouTube Banner template. You can resize, crop, and add filters to your image. Add font, shapes, and icons to create a further enticing design.
Minimalistic Design for Effect
Being creative with your design will illustrate to your visitors that you care and have content that is well thought out and worth staying for. For example, this design replicates the closing of a camera shutter. Correct text placement within a design is an important concept. Firstly, having your channel name in the center looks good as there was space. Secondly, this placement can have the symbolism of your channel as the focus. This should encourage you to have fun with your design but be aware of key design elements.
Know Your Target Audience
Different demographics may not respond in the same way towards a certain design. Certain target audiences may want content that is more accessible, easy to understand, possibly featuring beginner language. Whereas, an advanced subscriber may want more serious content where they already know the basics. Therefore, it is important to visually represent who you are targeting with your YouTube banner art. This example clearly states that the channel is directed towards beginners. The design is also minimal to not overwhelm these viewers.
Fresh Music Banner Ideas
YouTube Music channels offer a large range of demographics to target. These types of channel layouts may change more than others. We are currently witnessing a fast-faced streaming climate. New music comes out more often than ever. It is essential to keep your YouTube channel as well as your social media channels up to date, adding links to promote your latest releases. However, music channels could be tutorial-based, where the design is more simplistic, as you are trying to convince a viewer to trust you. Start editing these YouTube banner ideas to stand out and be heard.
Good Covers Are Key
It's important to hit the right note when coming up with music YouTube banner design ideas. This piano design is placed diagonally which creates an interesting dynamic. An instrument like this that has differential layers and a variety of colors can be used mostly alone for channel art. It is interesting enough alone, as is the majority of musical instruments. You may want to feature the type of music or musical instrument that you will teach or provide tutorials for.
Match the Design With Your Sound
A simplistic design like this example is perfect for a tutorial-based channel. Center your text with the move and resizing tools on Design Wizard to guarantee that it will not be cut off once uploaded to YouTube. A white, simple, and easily-read font is a humble design choice that will clearly state your message and service for the world to see. A viewer will need to trust you in order to watch your video to improve or learn a skill. Therefore, using this design will create the feeling of trust which is required.
Add Glitz and Glamour to Your YouTube Banner Template
Stand out from the crowd with a bright, sparkling design that catches the eye. Purple is a color of exclusivity and is perfect for YouTube banner designs. This example features a range of Design Wizard tools being used. When adding layers, you can create groups by merging particular ones. Lock these layers into place so new changes don't affect your existing design. Play around with your layout until you find the right balance of elements. This may take a few tries, so don't worry!
YouTube Sports Banners for Inspiration
Sports channels on YouTube mostly feature compilations from famous events, reactions, or commentary and now there are live-streamed events that are particularly engaging. 2021 has so far been a busy year for sports-related content with the rescheduled tennis tournaments, the Euros, and the Olympics. High-intensity sports performances deserve an equal amount of work to enhance the eyes of your viewers. With your banner templates, you should aim to sell a sports fantasy to them. Feature a dramatic and engaging image while pairing it with an impactful font to create amazing YouTube banner design ideas.
Be on Your A-Game
You can save your design in Design Wizard and can regularly update it with new content. It is important to note that these templates should be updated to reflect your current look or content. This way you can inform your fans of what's coming next. With these Youtube banner templates, you can create great designs that will positively impact your sports channel. Our layers panel allows you the freedom to move them in different positions, delete, lock in place or change the transparency.
Engaging Design Features
A court-inspired design like this example will make your channel irresistible to viewers. While keeping in mind how your banner art will look once uploaded to YouTube, it is important to be aware of the placement of social media icons. They are found on a gray overlay to the right forefront of your channel banner design. Therefore, be light on the design in this area as your contact information should stand out. Users want to interact with you, don't make it hard for them.
Create a Striking Visual Contrast
When you pair three or four distinct colors that are completely different from each other, it is called 'color blocking'. This principle creates a distinct contrast that still remains a pleasant view to the eye. It is a popular trend in both interior design and fashion. Combining these blocks of color can positively impact your YouTube channel, forming an appealing piece of design. Using shape tools means that you can work with actual blocks of color, making this process even easier.
Travel Channel Art
Travel videos can consist of any content from packing tips to a popular trend 'Vlogging'. Vlogging is the process in which a YouTuber films a certain day or week. It adds a personal element and forms a connection with their viewers. YouTube is about sharing. Travel content can range from worldwide destinations to domestic trips. Now those travel restrictions have relaxed and the numbers going somewhere have started to increase, there will certainly be a rise in travel-related YouTube content. Browse these YouTube banner ideas to reach new heights.
Feature Exciting and Adventurous Landscapes
Share your love for travel and exploration with this adventurous YouTube travel banner. This design could really complement your channel if you like traveling to unique or obscure destinations. On the other hand, this template could also be used for a channel steered towards mountaineering travel activities. You can use more than one image in your design. Utilize the grid to add symmetry or, a purposeful lack of symmetry to your art. Show your viewers how daring you are by adding strong visual imagery to your banner art.
Use Relaxing Imagery for Your Banner
Welcome visitors with relaxing YouTube banner imagery that will convince them to subscribe to your channel. You could add text to brand the image in line with other channel art. Use this aesthetic on other social platforms to further define your brand. This will create design harmony which will make your channel more identifiable to a viewer or potential subscriber. The small addition of a teal-colored font creates an intriguing contrast without affecting the overall atmosphere the image has created.
Take Your Viewers on an Adventure
If you like to showcase your exploration of interesting locations on your YouTube channel, this template example could be a good addition. With the Design Wizard upload tool, you can swap out the background image to add your own destination. Use the shape tool in conjunction with the grid to make sure everything is in line with your template. Pops of orange for both font and shapes work well against scenic background imagery like this example. To use similar colors, you can use our color picker tool.
Topical and Informative Business Channel Art
If your YouTube content is strictly business, discussing topics such as politics, the latest legalizations, or conferences, it is important to create a design that includes these elements. Designs for these channels should be more formal, with fewer design elements, as more serious content is produced. Recently, there has been an increase in business channels, where professionals are giving their advice to their viewers. They comment on current events, and even busting myths within tv and movies. Take your stance and make sure your channel art matches.
Broaden Your Horizons
Images of the Earth from space are uniquely captivating for YouTube. It's amazing to see what our planet looks like from up above. Imagery like this example can be found in business, science, and travel channels. Using a globe as a background design visually represents your channel as one that is up-to-date with current trends, worldwide. News and finance-related content almost always feature globe-like designs. Like this design to the left, use your banner art to state what type of news you will be updating your channel with.
Aim for Professionalism With a Clean Design
Impress your viewers with a finance template that's a match for your economic insights. This text can be easily edited and used to display the most important information you want your viewers to know. It is common to add information that details when your videos will be released, whether that's daily or weekly. You can also add a tagline. A three-dimensional design like these coins can also add to the impact of your banner art and how it's viewed. A clean, white font will add professionalism to your banner ideas.
Creative Business Banners for Your Brand
Get creative with your business's YouTube channel art and add a banner that will encourage views. If you think your image is too bright and are having a difficult time incorporating font, add an overlay. Use the shape tool to add a layer over your image, add a color and change the transparency. You could use bold, white text over your background image to help emphasize your message. If text by itself isn't enough, choose a different shape to add something new without creating a problem.
Banner Ideas For Technology Channels
Technology is ever-evolving and that is clear on YouTube. How people interact with a channel, what type of content is created, and how creators promote their channel have all changed. Now that YouTube is increasingly used on mobile devices, it is easier to view and create content. People are more interested in these ideas, and what exactly they need to know in order to stay on top of constantly changing trends. Content-wise, these channels feature the latest reviews, tips on algorithm updates to applications, and expert opinions on future technological advances. Using these YouTube banners will be a step in the right direction for your channel.
Experiment With Light in Your Design
This tech guide banner shows an interesting use of light in its design. The flashes of light permeate the composition and make it instantly more noticeable. This design shows the impact of connecting the content of a channel with the banner image. VR has been around for a while, but how it's used is something that changes yearly. Guide your viewers through the good and the bad, giving insightful information that they may not know they needed. Otherwise, change the image for something more general.
Impressive Tech Designs
Wow your audience of tech fans with an impressive personalized design. Templates like this example will provide you with some great banner design ideas. Our library features up-to-date technology imagery, backgrounds, and icons. To create your ideal composition, you can flip, rotate, and resize layers as you see fit. Add the types of reviews you specialize in or when viewers can expect new content. As this is for a technology channel, you can be more creative with your font styling than other categories discussed.
Create A Matching YouTube Logo
Consistency is key to the design. It will impact how your product or service is interacted with. If you would like help with your channel icon, there is no need to stray further. Design Wizard's YouTube logo maker features a wide range of designs that you can match with your banner. Create cohesion by using the same background or color of the font for your YouTube art. This will visually represent you as a serious brand or company. Banner art with a primary color like this example is perfect to connect all of your channel designs.
Gardening YouTube Banners
Through the pandemic, the majority of people found that they had more time to spend taking care of their garden, as there was nowhere else to go but their own home. The time away offered a chance for reflection and encouraged us to connect with nature. A Garden could simply be a selection of pots on a windowsill, it doesn't make that time any less special. If you have some tips and tricks, why not share them with others? It has become one of the most popular, and now profitable channels on YouTube due to our recent outdoor way of living. Strive for greatness with these easy to edit YouTube banners.
Create A Natural and Simplistic Design
A bright and colorful template like the one on the left is a clear visual representation of your channel, encompassing what it should for your viewers. There is a range of garden imagery and icons in Design Wizard. Gardening is natural and full of light, therefore the imagery should be light, airy, and not dull. This sentiment is important when pairing with fonts, light-weight serif fonts are excellent choices for that reason. If your background is green, add a splash of color to your YouTube banner. The addition of this white font creates a simplistic contrast.
Use Symbolism to Connect With Viewers
Symbolism can be very powerful in how a viewer interacts with your channel and its content. Certain imagery, colors, and font choices will resonate with your subscribers. Without it being obvious, this symbolism has the impact to increase channel views. Green represents renewal, growth, and freshness. Some of these symbols overlap with the symbolism of white, which makes it a perfect color to use against a green background. The color also stands out, which is important for legibility purposes.
Realize the Synergy Between Image and Text
Positive and bright imagery help create feelings of optimism and nostalgia. The same thing applies to certain font choices. When the image and text in your template work well together, this will result in a superior design layout. Align your text so that it is not cut off. Make sure it is legible over your background image or design.

Use These YouTube Banner Ideas to Create Your Own
Now that you've got some inspiration, you can start creating your very own YouTube channel art. A YouTube Banner idea may be hard to think of off the top of your head. Now, you have free templates for your brand. Think hard about the way you want to represent your channel in the design. Then use these ideas to make it happen.
All of these YouTube banner examples are easy to customize in Design Wizard, so you don't have to be an expert to create a design. Explore the YouTube Library. Search what channel art other creators in your niche have created. Then, get creative!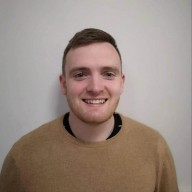 Michael Cole
​Michael Cole is a professional content writer. He has completed a BA in English and History and an MA in Journalism. Michael has extensive experience writing for both print and web and can turn his hand to any subject. His favourite one is free graphic design software. Especially he likes Background Remover by Design Wizard. ​