The success of your brand is in your hands
In 2021, the competition for reaching the top of any market is fierce. If your business is not at the top of your niche, it may feel like competing with the big players is impossible. After all, they established their brand image years ago and chances are they undertake regular brand audits. So, it makes sense that they're still at the top, right?
The truth is that many established companies are currently struggling to compete. What's more is that behind the scenes, the strongest brands are still going because of consistent hard work. It takes repeated auditing to remain competitive when there are so many young upstarts trying to take your place as an industry leader.
If you want to make it to the top of your industry, or just remain competitive, you're going to need to start with a brand audit.
What is a Brand Audit?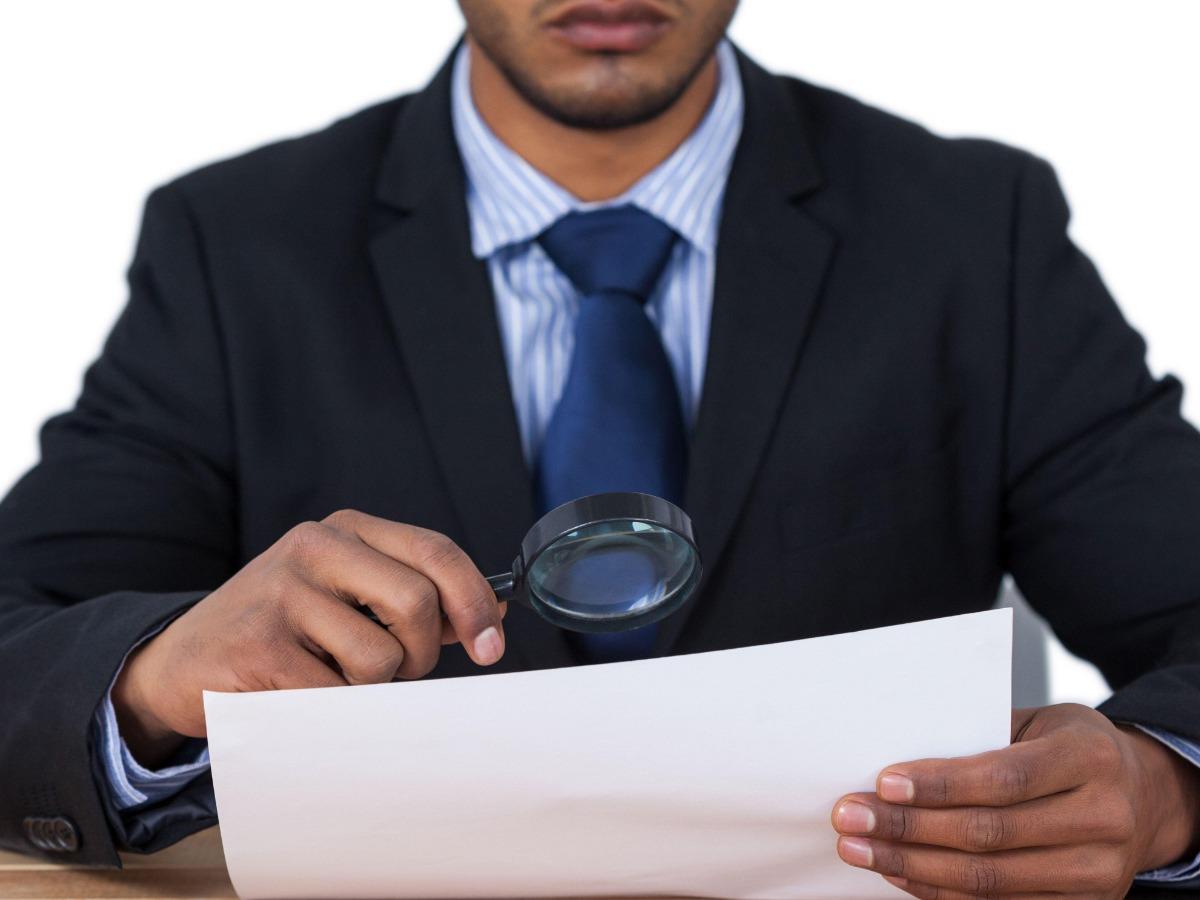 A brand audit is a process that requires detailed analysis to measure your brand's performance against your competition. It's a process that requires you to step back and look at the big picture in your industry.
The precise methods required for an efficient brand audit aren't the same for every brand. Different industries will have different criteria that you should measure. However, any brand audit must involve determining several key factors:
Your brand's performance relative to your competition
The strengths of your brand
Where your brand falls short
Your customer's expectations (and how well you meet them)
Your place in the market and whether you share it with any of your competition
Determining the current standing of your brand will require you to look beyond just a few performance indicators. There are 3 major steps in any efficient audit:
An internal audit that includes your business culture, your company values, and the company mission. Second is an external audit, how your company appears to the public, your company's visual representations – your logo design, ads, website, social media, etc. And thirdly, the results your current efforts produce. These pertain to areas such as customer experience, your sales process and all customer support avenues.
Making your brand audit successful isn't a simple task. But with hard work and a respect for data, you can lay the foundation for your business's continued/future success.
How to Audit Your Brand
The easy thing to do would be to hire a company to perform a brand audit. In fact, hiring a marketing or PR company can be a great idea if you need a thorough job done. Of course, outsourcing these tasks also saves you a lot of time. But before you do that, you can do much of the auditing yourself.
The first step to your brand audit is creating an effective framework. You'll need a list of topics you're going to cover during the audit. Typically, it's as simple as:
Your company's mission
Your competition
Your target market
Current strengths and weaknesses
Your position, relative to your competitors
Industry trends
You will need to lay these ideas out visually. For example, as you go over your target market (we'll explain how to do this), you should create personas for your typical customers.
Internal Brand Audit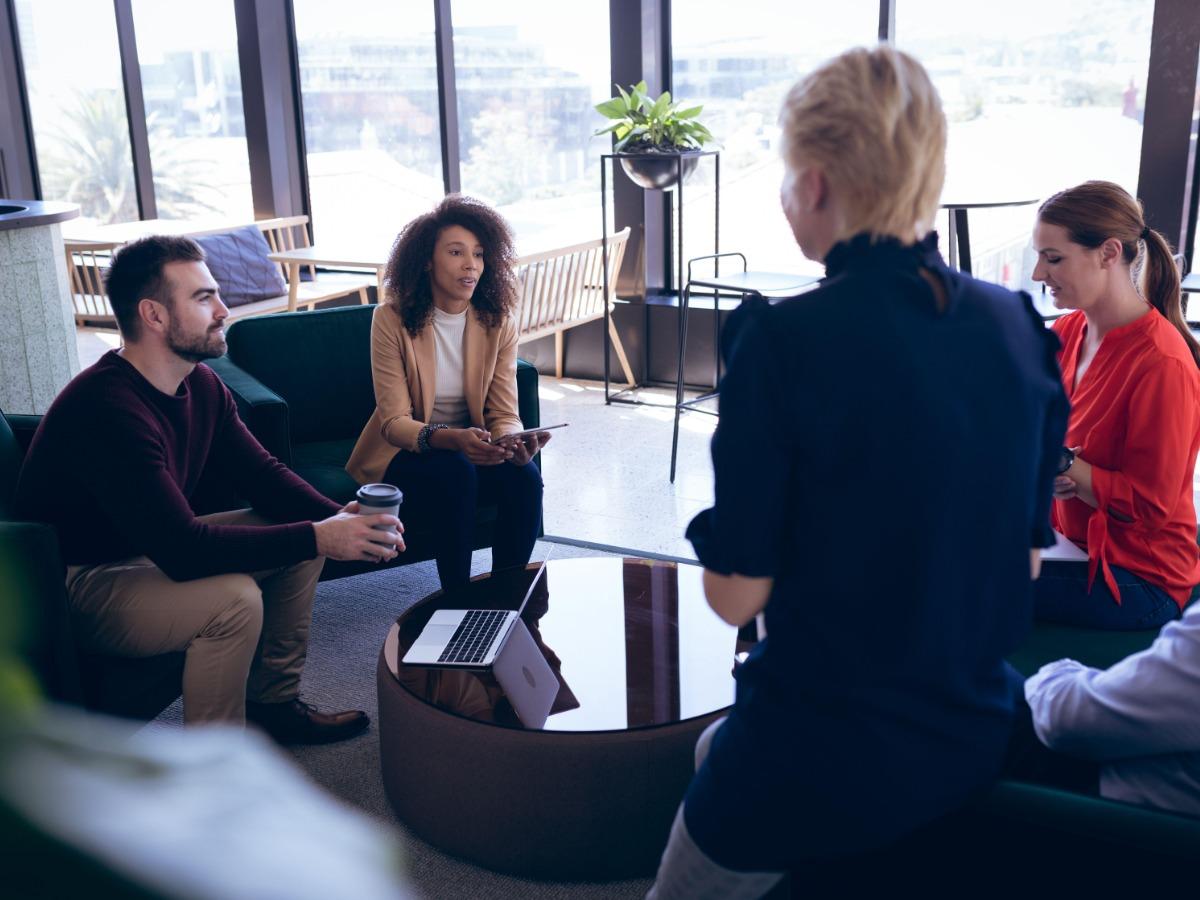 Company Mission and Culture
What is your brand mission and how is your business working to achieve it? The only way to find out is by talking to the people who represent your brand, your employees.
An Employee Audit
Your sales data is driven by the work your employees do every day. They are the ones who create your customers' experiences and represent your brand.
If your employees don't understand your mission and your brand properly, your customers probably won't either. That's why it's important to survey your employees the same way you'd survey your customers. The only difference is that it's more effective to survey your employees anonymously and informally and not through a distributed form.
You can ask your employees to describe the company's brand and its vision. Ask them to explain their customer's concerns and how your brand represents the answer to their concerns. Lastly, you should also ask your most experienced employees how they really feel about your brand and how it can be improved. Because they're the ones working with your brand in front of customers the most often, they likely have useful insights.
Sales Data
Your sales data is already in front of you. But you'll also need to examine it alongside your other brand audit data. That way you can see the specific areas that need improvement. As you troubleshoot your weak areas (as discovered during your brand audit), you should see an improvement.
External Brand Audit
There is no point in auditing your brand if you don't have any competition. But because there are other businesses in your industry, auditing your brand's external performance will help you understand your position relative to theirs.
Collect Your Data
When you're building your framework, you're creating a list of metrics you need the data for. Fortunately, you can usually find most of the information you need online.
You should compare your competition's prices to your own. List out the products and services that you have in common and the prices that each of you charges for them. Compare the customer satisfaction that you both produce and note it beside the price you both charge.
Auditing Your Business Website
Making sure your business website is performing well is more important than ever before. Fortunately, this step is easy. There are many analytics tools available that will show you:
How much site traffic you generate
Where your traffic is coming from
Your bounce rate (The % of visitors who leave your site immediately)
Pageviews for each page on your site
Conversion rates (The % of visitors who perform a desired action such as buying or signing up to your email list)
Comparing your site's performance to your competition's is easy as well. Marketing tools (of which there are many) will tell you the level of competition your keywords have. Many tools even tell you the exact number of sites competing with you for a keyword.
This information is used to compare your brand's online power to your competition's. It will show you where and how much you need to improve to remain competitive online.
Your Social Media Data
Social media branding and platforms offer a plethora of information on your customers' demographics. You can access the most important information on your social media followers and can react to customer feedback.
Platforms like Facebook can break down your social media following by gender, age group, and location. Interestingly, the platform can also provide you with information on your customer base's interests apart from your business. This information can be a game-changer and help you better align your marketing efforts with your customers. This is the easiest way to create a customer persona.
If you have followers linking to your website, you can potentially find influencers. Data from social media allows you to easily discover new pathways for your brand's success.
Other Marketing Material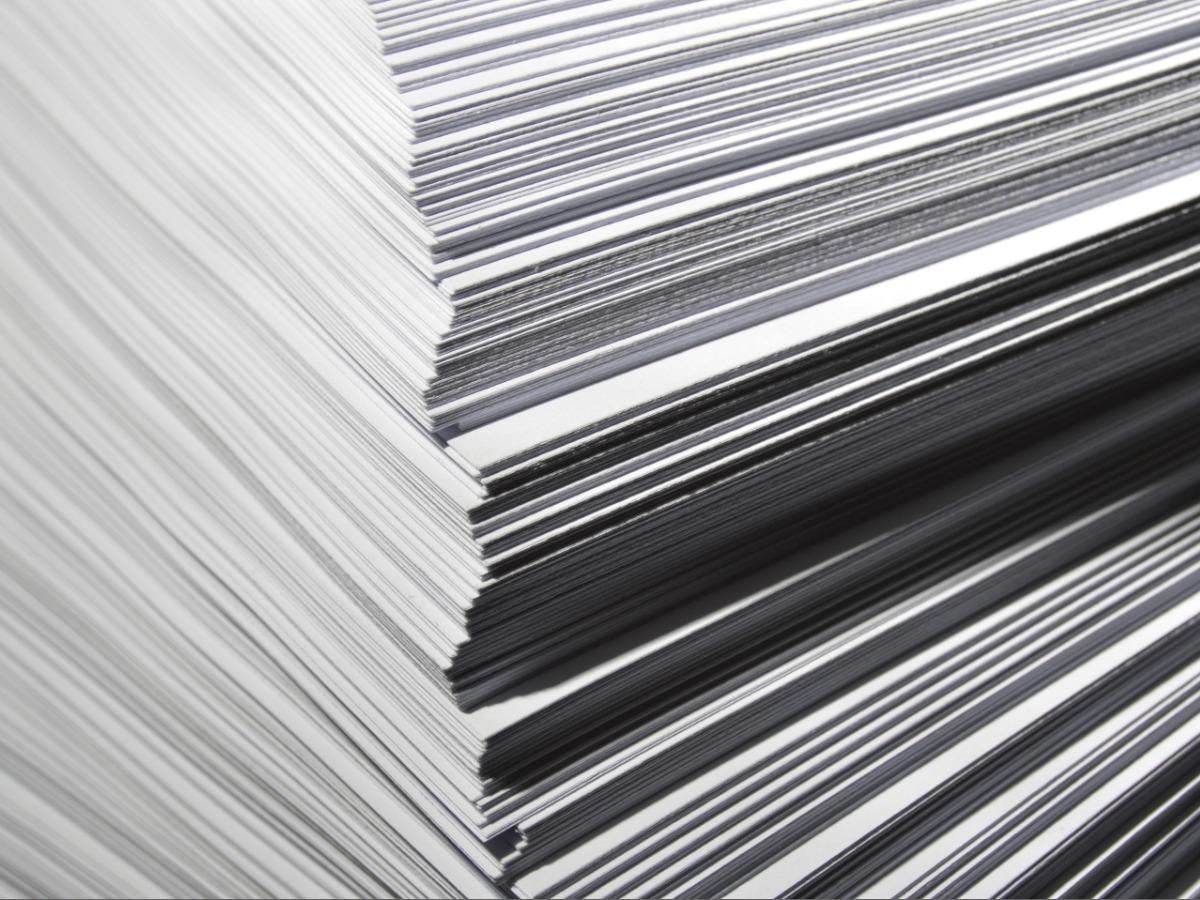 Your online presence and efficiency are easy to measure. But during your audit, you'll need to review all of your marketing material. This will include any brochures, menus, and catalogues as well as the imagery your business employs in its business cards, letterheads, and product packaging. You'll need to take everything into account as you review your sales data.
One of the most important things to audit is your brand's consistency. Does your marketing material communicate with the same tone? Are your company's images similar in design and colour?
The purpose of this part of your brand audit is measuring your brand's external efficiency. Inconsistent and weak messaging will harm your brand and your data will reflect that.
Your Competition: Online
One of the best ways to improve is to monitor your competition. Your brand is unique, but it doesn't exist in a void. That's why no brand audit can be complete without an assessment of your competition. That way you can better understand your position in your market.
Fortunately, the same online tools we've discussed will do much of the data-collecting work for you. When it comes to their online presence, most SEO tools will provide information on competition over any given keyword. But you can use other competition analysis tools to investigate your competition's traffic, conversions, and prices. There are even "share of voice" tools which record how much of the online conversation surrounding a topic is shared by you and your competitors.
Customer Experience Audit: Talk to Your Customers!
Raw data can tell you a lot. But you still need to focus on your customers' experience. After all, how can you audit your brand without knowing what your customers think? The only way to find out what your customers are thinking is by asking them.
Customer Surveys
You can gain a comprehensive assessment of your brand by surveying your customers. The traditional way to do this would be to hire a research firm to conduct a survey and talk to your customers. But now you can create your own surveys online. This path offers you fast access to comprehensive customer feedback that can be used to assess your brand from the most important point of view: the customer's.
Surveying all online customers won't be perfect, regardless of what tools you use. You can't expect every customer to fill out a survey form. But what you can do is collect results from a random sample.
Customer surveys should be used to collect a specific kind of information. But you can be very straightforward in your questioning. You should always include questions like:
How did you find our business?
What are you the most satisfied with?
What are you the least satisfied with?
Would you recommend our business's products/services to a friend?
How to Create Your Own Survey
Creating an online survey is easy. There are many tools that you can use for free. However, most free online survey tools will include advertisements and place restrictions on the answer formats you can use, unless you pay for a subscription. Paying for a good online survey tool can get you results that pay themselves back in the future, however.
After you collect survey results, it's important to quantify them. This way you can use statistics that can be reassessed repeatedly and improved in the future.
Customer Reviews
Customers often leave reviews on platforms that can be found online. For example, if customers are having a problem with your product or service and are finding that your customer support won't fix their problem or provide a refund, they may leave a complaint with Trustpilot, the Better Business Bureau (US), or Google Reviews.
When customers are willing to leave an online review, it's possible one of two things has happened:
Your product or service was truly excellent
Your product or service has made them very upset and they haven't been able to reconcile their concerns with your business
To avoid these issues, you'll need to update your customer support channels. But if the damage has already been done, you can learn from the angry reviews customers leave online.
Even if your online reviews are overwhelmingly positive, you can sort reviews from worst to best. When you do, make note of all your business's 1-star reviews, and use their complaints to create a quantitative data set. For every complaint, create a tally. Then you can start improving the areas that customers complain about the most.
Moving Your Brand Forward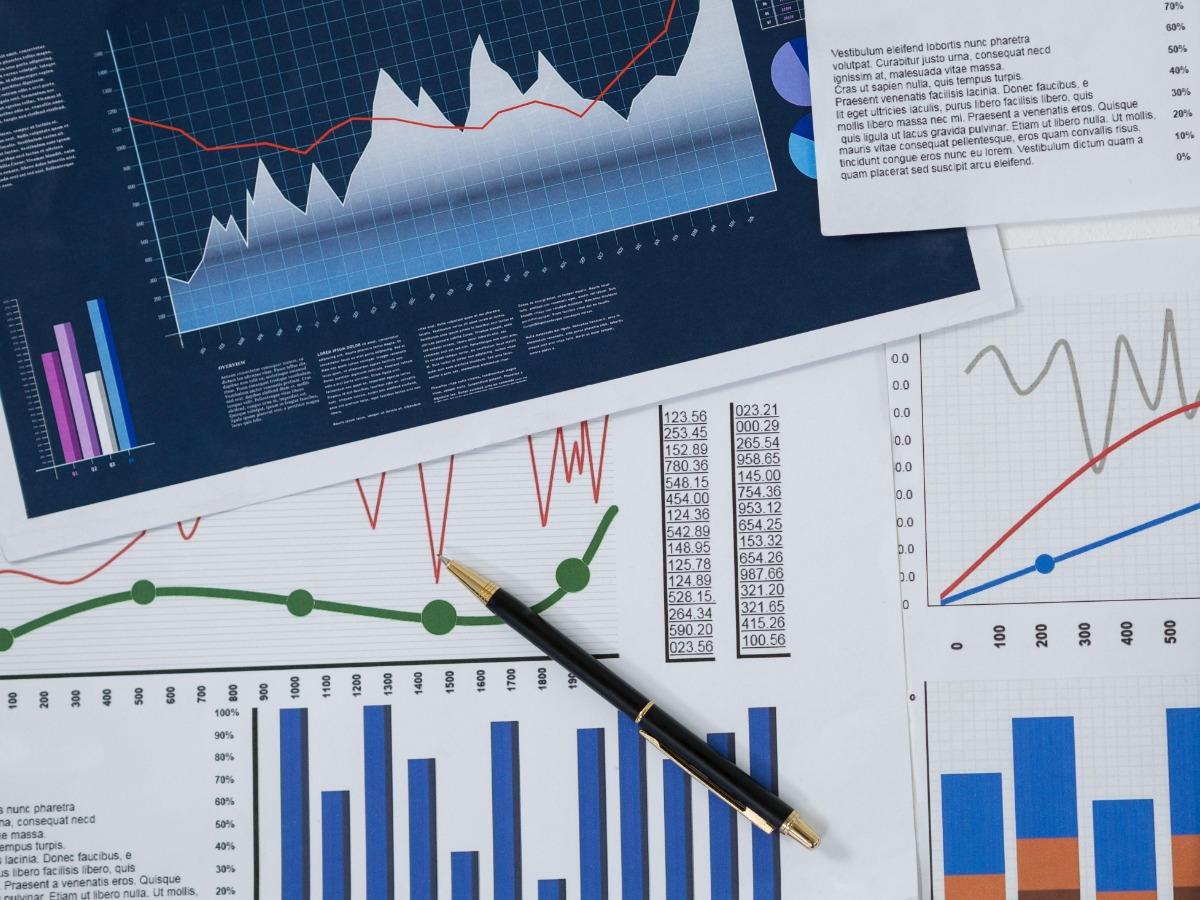 A brand audit is a single event, but building a brand is an endless process. Unless you've somehow completely cornered your market, you'll need to constantly make changes and record your results.
The first step after conducting a brand audit is reviewing your results. By now, you'll have data on what aspects of your brand are working brilliantly or just adequately, and which aspects aren't working at all. These results will lay the foundation of your action plan for the future.
Action Plan
Your action plan is the plan through which you will maintain your current strengths while improving on your most compromising weaknesses.
Your action plan needs to be both visual and actionable. It should also be vicious in tackling your business's most pressing needs.
For example, imagine your brand audit reveals that your business is generally competitive, but lags behind your competition when it comes to common keywords. Your action plan should note the goal of increasing your organic traffic from generic search terms. Then, you'll need to note HOW you are going to achieve that goal. In this case, you would note your plan to provide more content that raises your business website for potential customers' search results.
There is always room for improvement, but it's important to start where improvement is needed the most. So, create a checklist with the most important tasks at the top and the least important at the bottom.
Put Yourself in Your Customers' Shoes
When customers provide honest feedback or leave honest, angry reviews online, it's easy to focus on areas that need improvement. But sometimes it's not that easy.
If your sales data paints a bleak picture of your business, you have a problem with your customers. It might not be clear exactly what it is, but you can try to find out by putting yourself in your customers' shoes.
Imagine you're a customer looking for the product or service your business offers. How do you find out where to go? When you do decide where to go, what's your experience like.
Sometimes, your business appears alright and offers a genuinely amazing deal for customers. But what if a small, annoying bug in your business website is costing you potential customers? This happens more often than you'd think.
When you're auditing your brand, you're auditing your customer experience as well. So, try navigating through your site from your homepage to your checkout. Troubleshoot for any bugs or inconveniences that would cause your customers to grow impatient and take their business elsewhere. If you have a Software-as-a-Service (SaaS) business and want to make sure you don't miss anything, have a random group test its performance and usability.
In short, do everything you can to mimic the customer experience and improve.
Monitor Results
Your brand audit might be done, but the work it takes to remain competitive is endless. Whenever you conduct a brand audit, record the results until you conduct your next audit. Then, perform another audit and repeat the process.