Choosing a unique font that's right for your design can be difficult! Sometimes you'll just know a font is right when you see it, but most of the time it's not that simple.
It can be tough to find that perfect font, no matter how experienced a designer you are. That's why we've put together a comprehensive guide on unique fonts and how to use them. This guide shows you everything you need to consider when trying to find that ideal font.
Why it's so important to choose the right font
There are a number of reasons why choosing the correct font for your design is so crucial. If you're a business, the font that you decide to use will give people a certain impression of your company, and you want that impression to be the right one. The same applies for a personal project or design, you want to choose a font that suits what you're trying to create and is consistent with the style you want to convey.
If you're a young, hip start-up company, chances are that you won't want to use an old-fashioned font that adds years to your brand image. However, if you're a well-established company, a more formal font could suit your branding style.
You also don't want a font to be jarring for anyone reading it. It should complement the overall design and not detract from it. You should always be able to communicate information effectively with your chosen font.
When a brand choses to use a certain font, it will often continue using that font for a considerable period of time. Changing fonts can confuse people and damage a brand's image. That's why it's important to pick a suitable font and stick with it.
How to know which font to use
When making the final decision on your font, try and think of all the different situations where it could potentially be displayed.
Consider what your content is going to look like and what it will be about. If you allow for variations in copy size, your font can become very flexible.
What will be the role of the font in your design? Will it make it look formal, add energy to it, inspire people or evoke certain emotions.
The following fonts and font combinations have been chosen, not only because they are unique, but because they were used so appropriately in the designs they feature in - whether used in next marketing campaign or choosing the best font for your resume. So without further ado, here is our list of 75 unique fonts and some advice on how to use them.
Advent Pro - Caveat
A truly modern creation, Advent Pro has some of the characteristics of a sans-serif font, but adds a new and exciting twist. When combined with Caveat, both fonts complement each other brilliantly. Caveat is perfect for short annotations, but can be just as easily used in a body of text. Seen here on a 21st birthday card template, Advent Pro aims for a serious tone, while Caveat breaks through that with its fun nature. The word 'legal' is written in Caveat and this symbolises the new and exciting opportunities that await the birthday girl or boy.
Alegreya
Alegreya is an easily legible font that has its origins in literature. Due to the ease at which it can be read, it can be a superb font for longer sections of text, but it is equally at home in shorter ones. Its varied rhythm allows a reader to move swiftly along a page without the need to pause. While Alegreya can be perfect for conveying a serious tone, it can also stray into more light-hearted territory. In this cactus card template, its orange colouration completely transforms the font. It becomes youthful and fun, adding vibrancy to the design.
Alegreya Sans SC
This small caps font gives a really professional look to any design that it features in. It's a clean font and like other forms of the Alegreya typeface, it's straightforward to read. A savvy way to use this font is to make it a prominent feature of your design. While it leans more towards a reserved style, its clarity can work wonders for you. For example, using Alegreya Sans SC in such a manner on this Facebook post template lets people know exactly who the company is and what they do.
Alex Brush - Mallanna
Embrace the elegance of Alex Brush when creating aesthetically pleasing designs. It's not as functional as some fonts, but it's beauty can be truly magnificent when applied correctly. The flowing brush script conveys closeness and warmth, making it perfect for personal messages. It looks gorgeous on this Spring sale template, as the white font effortlessly combines with the soft pink background. The Mallanna font is a completely different style of font, but the contrast works well. Alex Brush serves the illustration best, but Mallanna is much better for getting across information. It's a very practical font that looks great even at smaller point sizes.
Alfa Slab One - Sue Ellen Francisco
Even the names of these fonts suggest their style. Alfa Slab One is a strong and heavy font, taking centre stage in this happy birthday boyfriend design. While Sue Ellen Francisco is a tall, ladylike font. 'Handsome' is intended to be the standout word in this design and using Alfa Slab One ensures this. The same tactic can be used for any word you want to emphasise in your design. However, you don't want the rest of your text to be ignored either. Sue Ellen Francisco is light and thin, but it is still capable of holding the reader's attention.
Amatic SC
Amatic is a small caps font that can be used in a whole host of different places. It's a relatively simple handwritten font that conveys a real sense of freedom and unlimited possibilities. It's a font that is best used on light-hearted designs that display fun and youthful imagery. This inspirational quote template is a great example of this. The image of the woman enjoying herself on the beach is a very suitable background for the Amatic SC font.
Anonymous Pro
Despite what the name suggests, Anonymous Pro is anything but anonymous. Using black and white tones in your design helps accentuate this font and make it a huge addition to the final creation. It's professional, clean and takes a minimalistic approach. In this CD cover template, the text is nicely balanced on the left and right sides of the design. Anonymous Pro gives off a professional feel. It's an assured font that commands respect while still retaining an element of exuberance.
Anton
One of the most noticeable aspects of Anton is the uniformity of its letters. Every letter is of a similar height and width. This makes for a highly structured display font. Anton has its roots in many older sans serif fonts, but it has been adapted for use on the web. In this inspirational quote template, the text needs to be clear and legible. There are so many colours in the design that lesser fonts might get lost in their shadow. The stark white Anton draws the eye away from the image just enough so that the message is conveyed effectively.
Arvo
A slab-serif font that can be used in both print and screen, Arvo can fill a wide variety of roles. Here we see it featured on a Facebook post template, where the strong typography emphasises the strength of the word 'love'. Arvo gives off an aura of importance and and is well-suited for enhancing impactful messages.
Assistant
Assistant is a simple, sensible and easily legible font that can be used for many different purposes. It forsakes elegance for practicality and this makes Assistant a great choice when it's imperative that you get your message across. A perfect example of this is the text on this Facebook post template. It's in no way flamboyant, but it gets the job done. If the font was script, the information might not be as clearly displayed.
Averia Sans Libre
If you're looking for a warm, personable and welcoming font, Averia Sans Libre is a superb choice. While it's fantastic for personal use, you could also consider using this font if you're a business that wishes to make a stronger connection with its customers. The heartfelt text is perfectly displayed in this housewarming invitation template, as it appears handwritten and matches up perfectly with the featured image.
Bangers
Have tons of fun with the vibrant and vivacious Bangers font. It's a font that looks like it's come straight off the pages of a comic book. As seen in this babysitting flyer; yellow, red and blue is a great colour scheme to use with the Bangers font. It's a natural choice to put alongside superhero imagery. Bangers manages to be a clear and easily legible font, retaining its informal style all the while. It's a font that you can get a lot of enjoyment out of.
Bench Nine
The tight spacing and wafer thin typography of Bench Nine give it a fantastically streamlined look. It works best for short annotations and small sections of text. Here the sharp appearance of the font is very fitting with the style of this happy birthday cat template. A dark colouration on a light background is a great way to use this font. It can be great for web headlines, flyers and birthday cards.
Boogaloo
Boogaloo adds a light-hearted flavour to your text with bold letters of varying shapes. It harks back to the 1960s in style and attempts to bring back memories of the coolness and happiness from that decade. On this thank you card, the text holds the reader's attention easily. Boogaloo is superb for catching people's eyes and it could be used on promotional material for events and fundraisers too.
Boogaloo - Handlee - Open Sans
The combination of Boogaloo and Handlee is excellent for capturing a reader's attention. The bold, clear display of Boogaloo is complemented by the smaller, more precise, Handlee. Handlee is a carefully created font that is designed to be read easily, even when at smaller sizes. This makes it very useful for a whole host of purposes. Open Sans is another friendly font that has sensibility as one of its defining characteristics. On a digital marketing plan template like this, some font combinations wouldn't work as the design could get cluttered and unsightly. However, Boogaloo/Handlee/Open Sans retains a simple and sensible look.
Bowlby One SC - Khula
Offering a reserved, yet trendy look, Bowlby One SC is ideal for drawing attention to upcoming parties and gigs. It's big and bold, but also welcoming and fun. It combines well with Khula, which is a far more reserved font. Here we see Bowlby One SC being used for the headline of a party flyer, while Khula is used for the smaller text that contains information.
Bungee Inline - Libre Franklin
The futuristic typography of Bungee Inline makes it a great candidate for tech-based designs. It has an unconventional look that makes it a good option for those who are looking to use a really unique font. Bungee Inline is perfect for the content of this Cyber Monday template. Libre Franklin is more discreet and fits nicely between the two words in this instance. It effectively provides information, but it's not obtrusive enough to detract from the impact of the initial impression.
Bungee Shade - Boogaloo
The ever-reliable Boogaloo pops up again here in an effective combination with bungee shade. Notice how Boogaloo still manages to stand out, despite its smaller size in this housewarming invitation template. It serves its role well as the vehicle for the template's punchline. The shaded letters gives Bungee Shade a 3D appearance. Replacing the 'a' with an illustration works here because the font is so unusual. You could use Bungee Shade for comic books, party invitations and birthday cards.
Cabin - Yellowtail
Cabin is a nicely weighted font that is well-suited for text that requires clarity and precision. It's slighted slanted in this design, alluding to the speed of a flash sale. Yellowtail is a unique brush script that combines connected and non-connected typography for a special visual effect. Despite its intricacy, Yellowtail still reads very well. Each font is suitable for its role. If both fonts were swapped, the design would not function as fluidly as it does.
Catamaran - Lato
Two fonts effortlessly combine here and this results in a professional and structured look. Catamaran and Lato are both quite similar, with each font being easy to read and helping to establish a serious tone in the design. A business-themed social media post such as this one serves as the ideal canvas for Catamaran and Lato. You could also use this font on B2B marketing materials, email headers and loyalty cards.
Ceviche One - Shrikhand
Ceviche One is a bold sans that takes its inspiration from the 1960s. It's a font that stands out loud and proud. When you're looking to get noticed, Ceviche One is a reliable choice. Try experimenting with Ceviche One on posters and other large displays. It can also be combined with Shrikhand to great effect. Shrikhand has many similar characteristics to Ceviche One, such as its prominence and roundness. Here they can be seen on a Black Friday template and their eye-catching style is ideal for raising awareness about upcoming sales.
Cinzel Decorative - Work Sans
The careful strokes of the Cinzel Decorative font lends itself well to a fashion-themed design. It can look really good on Black Friday designs or on general sale posters. It's an elegant font that commands attention. Combining Cinzel Decorative with the humble Work Sans allows it to take on an even bigger role in a design. Work Sans is reliable for getting across more detailed information, while Cinzel Decorative attracts the attention.
Clicker Script - Alegreya SC - Cinzel Decorative
A Great Gatsby party invitation demands the highest level of elegance. So whatever font you choose to use will have to fit the bill. The beautiful descending strokes of the 'G' and 'A' in the Cinzel Decorative font is a good start on this front. Clicker script takes it up another notch. It's a glorious font that really bounces off the page. Alegreya SC is by no means an overly serious font, but it is suitable for smaller text and information in a design like this.
Cormorant Garamond
A refined font, the exquisite Cormorant Garamond is great for inspirational and eloquent text. It can be seen here adorning a travel template, where the white colour of the text stands out clearly when placed upon the powerful nature scene in the background. Cormorant Garamond is clean, crisp and easily legible. It can add real texture to a wide variety of designs.
Creepster
If you're looking for a font that would suit your Halloween designs, look no further than the unique Creepster. It's fun, alternative and allows ample room for creativity. Creepster is a font that doesn't take itself too seriously, despite the fact that the letters almost appear as though they are trembling in fear. Strike fear into your family and friends by using Creepster on your Halloween cards and Halloween party invitations.
Crimson Text
A fashionable, clean font, Crimson Text often signifies the high quality of the design that it adorns. It looks great in minimalistic styles, which emphasise the class and elegance of the font. Crimson Text can be ideal for marketing luxury products of any kind. It's a superb choice for this fashion logo. It's an uncluttered design that strives for quality over quantity, which is what suits Crimson Text the best.
Cutive Mono - Mr. Dafoe
Cutive Mono is a font that's extremely pleasing on the eye. It's a decorative script that's great for using for event invitations and birthday cards. It combines well with the more practical Mr. Dafoe in this baptism invitation. Mr. Dafoe is a classical font that's easily legible, even at smaller sizes. Due to the personal nature of this template, the feeling of closeness evoked by the connected letters of Cutive Mono makes it the perfect pick.
Dancing Script - Alegreya SC
Living up to its name, Dancing Script gives off the impression that it's bouncing off the page. It's great for adding some fun to a design and can make it more engaging. Its friendly and carefree nature is complemented by Alegreya SC in this romance book cover template. Like other members of its typeface, Alegreya SC has its roots in literature. The designer knew that this design required fonts that combined aspects of love and professionalism, and they chose accordingly.
Finger Paint
Being similar to brush strokes, the carefree and unique Finger Paint works well on light-hearted artistic designs. It's experimental style can be fantastic for adding an authentic handwritten touch. Embrace Finger Paint on holidays such as Christmas. It features in this Christmas card template and makes it appear that the text was written with snow.
Fjalla One
The tall and legible letters of Fjalla One makes it a solid candidate for text that needs to be displayed clearly. The stark white colouration of the central message in this Facebook post template helps to make it even more distinguishable. Even at smaller sizes, the text still looks pleasing. So you wouldn't necessarily have to use this font for only display purposes.
Fredericka the Great
Fredericka the Great achieves the incredibly difficult feat of appearing as if it was scrawled onto the page and looking highly professional at the same time. It's a beautifully hand-drawn style font that suits fashion branding and birthday cards and sits well alongside animations. It gives a youthful touch to this 50th birthday card and its selection shows an awareness of the cheerful tone of the event.
Frijole - Quicksand
Frijole is a unique font that almost seems to be moving, such is its trembling aesthetic. It appropriately captures the energy and excitement of being a child and is a perfect choice for this children's day template. Quicksand is a rounded font that works well alongside Frijole. Its discreet look places the focus on the word 'children's'.
Grand Hotel - Cormorant
Grand Hotel is a warm font that has a nice weight to it. It's a script style that can be a fitting choice for seasonal and bakery-themed designs. The typography of Grand Hotel evokes a certain calmness and familiarity that can often get lost with other fonts. Cormorant is used as a secondary font on this Christmas card template to provide clear and legible information.
Great Vibes
Give off some great vibes with this fluid, attractive script. It's an elegant selection that incorporates looping ascenders and descenders. The font has a classical appearance that helps to create a retro feel in the design that it's used in. This cactus-themed template is enhanced by the presence of Great Vibes, giving the design a distinctly Western feel.
Heebo - Work Sans
Heebo is a dominant, striking and easily legible font. The size of the text in this expo template helps to further emphasise its grandeur. It has the ideal weight for its purpose and is an outstanding font for raising awareness about events and causes. You can't go wrong with Work Sans when you need to showcase information and it dutifully performs its task once again here.
Josefin Slab - Lora
If you're searching for a stable, traditional font that has a formal tone, yet subtle lightness to it, Josefin Slab is the font for you. It's a unique font with flat serifs that works best on an uncluttered palette. As is the case in this superfoods template. The red coloured Josefin Slab beautifully complements the raspberries and strawberries, while the equally balanced Lora matches with the blueberries in the design.
Josefin Slab - Quicksand
Josefin Slab is used effectively once again on this party flyer. The precision of the font gives it a touch of class that is fitting for this design. Quicksand is a rounded sans-serif font that flows nicely across a page. It offers a nice balance between formality and fun. The contrast between the straight and rounded edges of each font break up the text nicely for a reader.
Khula - Libre Franklin
Khula offers a unique, forward thinking and ultra-legible font. The thin and somewhat rounded characters gives it a really distinguished look. It's used very appropriately in this art expo template. It's a font that shows innovation, something that is intrinsic to art. Libre Franklin is a simple and functional font that doesn't try to steal the attention away from the main title of the design.
Knewave
Recreate hand painted signs and posters with the unique Knewave font. It's a casual and welcoming font that leaves lots of room to play around with. It gives a personal touch to any design it's used in, making it ideal for birthday cards, party invitations and social media posts. Paired alongside funky flamingos, Knewave doesn't look out of place. It gleefully embraces the pink colouration and enhances the design.
Lato
Lato caters for a slick, professional look here. The border of this Facebook post template completes the structured layout. The italicisation of the word 'stay' accentuates the comforting attributes of the design. Not every font has the capacity to be serious and relaxing at once. Lato could also be utilised on promotional material for a café or for the text on a book cover.
Libre Franklin
Normally a toned down font that's used for displaying information through smaller text, Libre Franklin breaks free on this inspirational business quotes template. It commands attention with large, bold text that effectively conveys its message in a straightforward manner. The composition of the text serves to break monotony and add creativity to the design. It's apt that the two words are 'talent' and 'passion', which are often cornerstones of creativity.
Lilita One - Caveat
Lilita One is a thick display font, making it ideal for large text. It also has a soft, personal side too. This personal touch makes it a fitting choice for raising awareness for good causes, as can be seen in this breast cancer awareness template. Caveat can be used for both short annotations and the body of a text. Its style is similar to that of handwritten letters.
Lilita One - Leckerli One
To mix things up, you could use two large fonts in your design. And it doesn't get much beefier than a combination of Lilita One and Leckerli One. They're happy, joyful fonts that are ideal for celebratory designs, such as this Diwali sale template. The text has a fun aesthetic and while its role is advertising products, it doesn't take itself too seriously.
Lobster Two
Placed appropriately on a surfboard, Lobster Two is well-suited to being featured alongside seaside imagery. The rounded shapes of the font repeatedly rise up and drop down, giving it a flowing look. A summer cover photo such as this is a great use for Lobster Two and it could also be an excellent addition to a birthday card or a party invitation.
Lobster Two - Ubuntu
Often a flamboyant font, Lobster Two takes a backseat in a business card that exudes style. Ubuntu, a refined and classy font, adds additional substance to this style. The combo is a fantastic selection for a fashion-themed design such as this one. Razor sharp and easy to read, the text in the design entices customers to discover more about the business.
Love Ya Like A Sister
Love Ya Like A Sister is a playful and unique font that's inspired by the writing of teenagers, but includes a classic serif edge. The letters are irregular and look handwritten, giving the text a personal touch. In this Facebook post template, the irregularity of the letters suit the pizza-themed design very well.
Luckiest Guy
Luckiest Guy is a big and boisterous sans serif font that has its roots in 1950s advertising. The letters are fun and friendly, and have some resemblance to the typography used for cartoon drawings. The alternating shapes and positions of the letters help to show this fun side and gives the impression that they are moving. It helps to emphasise the comedic text in this 80th birthday template.
Meddon - Assistant
Meddon is a unique handwritten font with intricate letters. It embraces imperfection to create a distinct aesthetic. While Meddon can be difficult to read, it can provide an abstract, personal touch to your design. In this Easter card template, the shape of the letters match those of the adjacent lines. Assistant is far more legible and is used to support the central text.
Monoton - Heebo
The letters of Monoton have an almost neon quality about them. It reminds a reader of bright lights illuminating a city at night. The swift, sweeping lines that make up the font are interesting to look at and add purpose to any text it's used alongside. Heebo is striking sans-serif that is used for the event details in this party flyer. The rounded shapes of the letters ensure that it doesn't become too formal.
Montez - Quicksand
Montez uses beautiful long strokes that can make a design look classy and elegant in an instant. It's a font that's pleasing to the eye and each letter is treated with special care. It brings emotion to any text it's used with, as can be seen in this bridal shower invitation. The modern Quicksand offers a nice contrast and is an effective font for showing information.
Montserrat - Rochester - Quicksand
Rochester takes centre stage here with its graceful calligraphy. It majestically transforms the word 'sweat', turning what might not be the most pleasing word to read into something visually appealing. Montserrat is a bold, but slim, sans-serif font that displays the rest of the message clearly. It's also one of the best fonts out there when it comes to screen display. Quicksand is again employed for secondary information and the smaller text in this workout motivation template.
Mr. Dafoe
A fast-paced font that's fitting for the superhero it accompanies, Mr. Dafoe is a fun and entertaining script. Its handwritten qualities make it great for party invitations, birthday cards and moments that deserve to be cherished. The italicisation of the text in this design serve to further enhance its already swift aesthetic.
Mrs. Sheppards
Mrs. Sheppards is composed of thick brush strokes that add artistic characteristics to a design. Its creative style is perfect for this Facebook ad. The imagery in the template is art-themed and the placement of the text helps to create a dripping paint look. You could also use this font that add decoration to your party invitations, wedding invitations and engagement announcements.
Niconne - Quicksand
A large point Quicksand shows its flexibility here as a multi-purpose font. The slanted display gives the text an appearance akin to that of something on a billboard or a movie poster. Niconne is more artful and decorative. It suits the word 'happiness' well, as it has a warm and welcoming style. It's important when your design is talking about a good hair day that you don't use a messy font!
Nosifer - Raleway
Nosifer is another unique font that's similar to Creepster in style. Both fonts use exaggerated typography to create a scary look. Red is the ideal colour for Nosifer in this Wattpad cover, as it gives the appearance that that the text is dripping blood. To display the author's name, the more practical Raleway is utilised. As good as Nosifer looks, it wouldn't be as effective at making this kind of information clear for a reader.
Pacifico - Advent Pro
A visually appealing brush script like Pacifico looks great on many different kinds of designs. It has a nice weight to it that creates a strong and emotive look, making it a great fit for a 4th of July party invitation. Advent Pro is sufficiently decorative for the design, but also stable enough to get its message across well.
Parisienne - Quicksand
Parisienne has a certain elegance about it that is befitting of the French city from which it takes its name. It's a free flowing script that adds class to a design, making it a great option for wedding invites and engagement parties. Quicksand is an effective info font here, with the information about the Quinceañera invitation being easily legible.
Passion One
A delightfully robust font, Passion One is always effective for getting your message across. Use Passion One for clear and impactful statements or for social media posts that require only a few words of text. The black and white contrast in the design would not work as well if the font wasn't so bold and dominant.
Playfair Display SC
As the name suggests, Playfair Display SC is a playful display font. In this design, its letters are scattered in an irregular pattern. It adds a new dimension to this 80th birthday card and works very well with the image. The font has lots of flexibility both visually and usage wise. It could work just as well on a more serious backdrop.
Prompt
Prompt customers into buying your products with this engaging font. Prompt is easily legible and is great for call-to-actions. It's an all caps font and gives your text the utmost clarity. For a flash sale design, it can be very effective. When you have very little imagery in your design and you need your text to be highly noticeable, there are few better choices than Prompt.
Raleway
Raleway is a professional-looking font that's ideal for any of your business needs. It could be used on some of your marketing material, your customer service designs or your website. It's slim and sleek, and looks very good when the text is overlaid on a bright background.
Ribeye Marrow
Using thin lines to create a wider appearance, Ribeye Marrow is a unique font that looks great for many types of text and is easy for a young audience to read. It could be used on the cover of a children's book, on a party invitation or on a birthday card. On this pug birthday design, the cute imagery is nicely complemented by the soft and friendly nature of the Ribeye Marrow font.
Righteous - Yantramanav
Yantramanav mixes the mechanical with the natural. Structure is combined with curved features to create a unique look. This diverse pool of inspiration ensures that Yantramanav can be used in lots of different places. In this case, it's featured on a friendsgiving card. It provides a cool and alternative font, which suits such a modern occasion.
Rochester
Rochester is inspired by elegant classical fonts and adds a touch of class to any design that it features in. This makes it ideal for formal invitations. In this winter holiday template, its graceful nature is befitting of the beautiful imagery of the winter months. Despite its formal inclinations, Rochester also has the capacity to be a warm and welcoming font. It would be well-suited to a Christmas design.
Sacramento - Sue Ellen Francisco
A well-rounded script font, Sacramento is stylish and handwritten in appearance. It perfectly suits this babysitting flyer design, where the curves of the letters almost seem to match the clouds and the wool of the sheep. Its soft look is also great for using on material that is related to children. Sue Ellen Francisco maintains the childlike tone, but it's not as elaborate as Sacramento.
Satisfy - Yellowtail - Pacifico
Occupying a large part of the design, Satisfy appears as a mixture of classical styles and modern creativity. The 'J' in 'Jane' gets a lovely sharp look from the Yellowtail font. Its swift slant gives it a fast and flowing appearance. Pacifico caters for the bulk of the text in this exam congratulations design. The closeness of the text helps to add to the goodwill conveyed by its message.
Source Sans Pro - Dancing Script
Source Sans Pro and Dancing Script combine here to form a beautiful autumnal creation. Dancing Script is used for the larger text in this thanksgiving card. Its free flowing look gives the text a handwritten quality. Sources Sans Pro is easy to read at small sizes and can be used for both short annotations and larger bodies of text.
Special Elite
Special Elite is a fantastic choice if you want to go for a rugged, hand drawn look in your designs. In this wanted poster, it fits seamlessly into a design where other fonts would look out of place. You could also use this unique font for birthday cards, social media posts and party invitations.
Spirax
Spirax is a truly unique font that has an almost ethereal beauty to it. It's a really good fit for this St. Patrick's Day card design. It has a delicate, ladylike touch to it and it gives the text 'Irish Girl' a feminine appearance. Despite its detailed form, the font is easy to read and can be effective for displaying longer text in a more eloquent way too.
Stalemate
The Stalemate font is anything but stale. It's vintage in origin, but has an abundance of modern flair to match. The tall appearance of the letters conveys quickness and lightness and their delicate features have a peaceful quality to them. An inspirational quote image like this one is a perfect companion for such a stylish font.
Sue Ellen Francisco
The tall and slender Sue Ellen Francisco is a unique font that looks well alongside illustrations and animation. It may be slender in appearance, but it certainly packs a punch. It can look good as a large display font and is easily legible. The font helps put the warm into housewarming in this housewarming party invitation template. It gives the text a homely, hand drawn look.
Teko
Teko is a thick font that is great for clearly displaying large text. Its broad typography is evenly created and this contributes to a structured appearance. The nature of the Facebook post design is reflected in the choice of font. When you're providing tips to people, the information has to be clear. Teko sets the tone for what's to come by encouraging the reader that these tips will be easy to understand.
Work Sans - Lato
Work Sans is one of the most legible and dependable fonts in the business. Alongside Lato, it serves a very functional role in this business technology design. They are not flashy fonts by any means, but both are highly effective for getting across your message and displaying call-to-actions.
Yanone Kaffeesatz
The inclining text of Yanone Kaffeesatz gives a sense of speed here and ironically, adds freshness to the words 'stay fresh'. It's relatively thin and takes on a streamlined, modern look that makes it very easy to read. A pineapple, the quintessential summer fruit, reinforces the fresh feeling that the text imbues the design with.
Yantramanav - Yanone Kaffeesatz
Yantramanav looks glamorous yet formal at the same time. Even at smaller sizes it manages to stand out. Yanone Kaffeesatz features again in this masquerade ball design. It's a lot less eye-catching in this template, but it still looks good and is easy to read. Together, the two fonts combine effortlessly to create a sleek and assured design. The information is well displayed and easy to understand.
How to combine different fonts:
The way you should combine fonts is dependant on the message you need to get across. But more often than not, the best combination is often a large, unique font that attracts attention accompanied by an easy-to-read font that provides information.
If you play it too safe, you might fail to engage with your audience. If it's a non-commercial design, then of course you can get away with mixing extravagant fonts together, but you run the risk of damaging its readability.
From the above list, you can see the trend of an informative and a bold or attractive font being blended together. Many companies will often go for this look in an effort to achieve the balance needed to portray their content in the best possible light.
Conclusion:
There are so many great fonts out there that you may find it difficult to choose which one suits you best. However, you can't go wrong with the unique fonts that are included in this list. There are some fonts that give a thoroughly professional look while others take a more fun approach, but each one is highly suitable for its specific purpose. Which of these unique fonts is your favourite? Let us know by tweeting @getdesignwizard.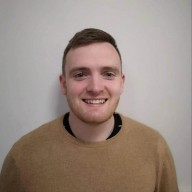 Michael Cole
​Michael Cole is a professional content writer. He has completed a BA in English and History and an MA in Journalism. Michael has extensive experience writing for both print and web and can turn his hand to any subject. His favourite one is free graphic design software. Especially he likes Background Remover by Design Wizard. ​