Creating Branded Content To Improve Your Content Strategy
The online advertising marketplace has continued to grow increasingly saturated and branded content is quickly becoming a solution for businesses to set themselves apart from their competitors. Digital advertising revenue is expected to pass $460 billion by 2024. This means a few things for anyone trying to gather attention online:
Gathering meaningful attention will become more difficult that's why making your ads more effective is crucial:
Marketing expenses will increase
Alternatives to paid ads will become more important
Don't misunderstand this; online paid advertising isn't going anywhere, and it should play a part in your marketing strategy. But you must understand that most internet users are growing desensitized to banner ads.
Banner ads are so common that people's eyes simply gloss over them the vast majority of the time. On top of that, about 25.8% of internet users were using adblocker services on their connected devices in 2019.
As more people are becoming desensitized or completely blind to ads, there are new alternatives you need to consider. You will need to connect with online audiences in new ways. Audiences can read through blatant advertisements, but they also appreciate valuable content.
There are relatively inexpensive ways to reach out to your audiences and build a connection between them and your brand. Branded content allows you to build up your online brand, connect with audiences, and convey your brand's values and how they matter to customers.
Branded content is a subtler marketing method. It involves the creation of content that is directly linked to a brand. The content itself must be focused on the values of the brand, and not on any of its products or services. You can audit your brand if you feel like you don't have a direction yet.
The idea is that certain people who may be interested in your company's products or services will be browsing for associated content. An example of this might be someone searching for information on the ideal camera for landscape photography.
A beginner photographer will likely want to do some research and learn more about their newfound passion before they purchase an expensive camera. These kinds of people won't be swayed by fancy banner ads on their browser or social media. But they can be swayed by content that can genuinely help and guide them towards their goals.
Components Of Branded Content
Branded content is not used as a direct sales method. Effective branded content:
Communicates a brand's values, not products or services
Provides a brand identity within your industry and in the online space
Genuinely helps users by providing interesting and/or useful content
Uses a mix of storytelling and other emotionally appealing methods
Is communicated on several different platforms
For added effect, a lot of branded content can be co-created with other interested parties. Brands often collaborate with professionals and artists to provide exceptional branded content. To go one step further, user-generated content is a part of a great branded content marketing strategy.
To help our beginner landscape photographer, we can offer him branded content as:
Blogs covering photography techniques
Interviews with renowned nature photographers or other interesting characters in the industry
Nature photography news and contests on social media
Video explanations
Video tutorials
The great thing about branded content is that you have many effective methods at your disposal.
Branding for a landscape photographer won't be the same as branding for restaurants, however. Look into the brand strategy options that make sense in your industry.
Examples Of Branded Content
Red Bull
Red Bull is one of the best companies in the world when it comes to creating branded content. Selling an energy drink based on what the drink offers is a simple enough proposition. But by branding itself into the world of extreme sports, it has gathered far more attention.
Ads from Red Bull are notoriously entertaining. That's because the company invests in branded content and the result is not just memorable ads, but a YouTube channel with millions of subscribers. In that way, the drink is associated with an entire sub-culture, not just a simple jolt of energy.
Airbnb
As a vacation rental and subletting company, Airbnb has a lot of room for creativity. But the direction the company has chosen has paid off.
A core part of Airbnb is not just accommodations, but experiences for users. On top of advertising its services, Airbnb creates volumes of news and interest articles for many hobbies. So, if you're looking for a vacation that offers a chance at engaging in your hobby Airbnb is the choice for you.
To be clear, Airbnb doesn't just match you with vacation rentals that allow you to pursue hobbies. That's a good proposition on its own. But it also invests heavily in content that is relevant for vacation-goers, hosts, and companies offering unique experiences.
Coca Cola
Coca Cola is a sweet soft drink. But that's not the focus of the company's branded content.
Coca Cola's advertising and its branded content both focus on the universal theme of happiness. This is reflected in the company's millennial-led digital storytelling. This is also an example of user-generated content, allowing Coca Cola to foster a happy brand that is powered in part by regular, everyday people.
But What Is NOT Branded Content?
Branded content differentiates itself from conventional advertising. It is a non-invasive method that interested users would choose to find on their own, as opposed to paid ads which are handed to them when they don't want it.
Branded content also falls under the content marketing umbrella. Content marketing covers all the content your brand creates, while branded content is more specific.
Advantages Of Branded Content
If you want a complete marketing plan, branded content should be a part of it. It's not a one-stop solution to all your marketing problems. But branded content helps a brand in several unique ways.
Ubiquity
Most of the brands you're competing with are using branded content. If you don't create any branded content of your own, you're choosing to put yourself at a disadvantage.
Most of the viral marketing content you've seen was the result of branded content. People more easily relate to engaging storytelling than they can with banner ads. That's why most competitive brands are utilizing their own branded content strategy.
Non-Invasive Content
Now is the time to focus more on your non-invasive content. People are used to browsing online to quickly find what they want. Most interruptions to that process won't be welcomed by them.
When you're making branded content, you are creating some of the least invasive marketing you could create. You don't need to shove branded content in anyone's face.
Adblocker
As we've gone over, adblocker is becoming increasingly popular. The great thing about branded content is that adblockers are not relevant to it.
Branded content is normally posted on social media, platforms like YouTube, and on a brand's website. It is usually found organically by users who are searching for a certain kind of content. If your branded content is well-executed, you won't need to rely on paid ads in the long-term.
Users can use adblocker to block your YouTube ads and cut off that part of your revenue. But they can't block a good YouTube outro or an organic Facebook post that tells a story.
Brand Recognition: Why Branded Content Works
Brand awareness and overall attention are easier to gather with branded content. People prefer branded content and find it more memorable than any direct advertising. The data on these facts is clear.
Emotional Appeal Through Storytelling
What branded content sells is a story. The story is representative of the brand and includes all the normal aspects of a good story. You have a protagonist, who is representative of your viewers. You also have a beginning, middle, and end.
You can use several formats to communicate the history of your brand. Videos, events, and any interactive formats can have the effect you're aiming for.
Sharing Your Mission Across Channels
One of the most effective things about branded content is that it can be shared, for free, across all your online platforms.
Consumers can consume your branded content on YouTube, Facebook, and many other platforms. Branded content is flexible, and you can approach it in different ways while sharing it with wider audiences on platforms of your choice.
How To Make A Content Plan: Content Ideas
Use as many of these ideas as you can to form a complete marketing strategy.
1. Focus On The Mission
The first thing to remember about each step you take is to focus on the brand mission. Blatant advertising, even if it's as simple as non-tactful product placement, will backfire. People would rather spend their free time learning about the intricacies of interesting real-world problems and their solutions.
The goal of this kind of content is to improve your brand positioning. You're not trying to get people to remember a logo or a slogan. You're trying to have people associate your brand with the positive values you communicate.
2. Find Inspiration
It's difficult to create great branded content completely from scratch. There's nothing wrong with taking inspiration from successful brands.
You can look to the examples listed above or other brands in your industry for inspiration. Look into what the online conversations relevant to your industry are about. Check Reddit, Facebook, and other platforms to see which issues spark passionate exchanges.
3. Build An Engaged Audience With Inspired Storytelling
The examples we've gone over chose a theme and used it for storytelling. Whether the content is generated by social media users or your business is less relevant than whether you choose the most inspired option.
The best-branded content efforts come from a consistent theme. Look at the examples we've gone over for inspiration.
4. Provide New Value For Online Audiences
A great benefit of research is finding out what people are the most interested in or confused about. If you can offer content that answers their most pressing concerns, you will build a strong relationship with them.
Try to offer uniquely informative or entertaining content within your niche. Anything new you can add to your industry and its enthusiasts might just become a niche topic of conversation that vastly improves your brand's position.
5. Make Great Use Of Imagery
Imagery isn't only important in paid advertising. Blog images, video thumbnails, and many other spaces can be occupied with engaging images which boost engagement.
You can easily add your own images to online platforms. But it pays to take extra care to create professional-looking images. Worthwhile content is always more impactful when accompanied by high-quality images. You can create your own images with Design Wizard and edit them as much as you need.
There are many simple options for amazing imagery. You can add a watermark to an image or video, for example.
6. Choose The Right Headlines
Your headlines are your branded content pieces' first impressions. They help determine whether people will want to look at your content in the first place.
Try testing different headlines to find out what works better. Just make sure your headlines don't offer any promises you don't intend to deliver. Headlines that seem to offer value will backfire if that value isn't delivered.
7. Use Live Streaming Opportunities
Live streaming has been growing in popularity over recent years. Amid the pandemic-induced lockdowns, live-streamed content of all types is gathering a larger audience.
A part of your business strategy should include new live-streamed content. There are many interesting things you can stream to audiences online.
A large part of successful live-streamed or non-live content is in the thumbnail. Making the right thumbnail for YouTube or Facebook videos will attract larger audiences. You can make one right now with the Design Wizard thumbnail maker.
Thumbnails essentially visual headlines. They are half of your content's first impression on many platforms. But they can also be experimented with and tested for better results. Consistent imagery is a key component of branded content.
8. Share Your Story On Multiple Platforms
There are many online platforms you can use to share your content. You don't need to relegate your strategy to your site or social media.
You can use platforms like Medium to share your branded content as well. Look into all the relevant options you have available. Using more platforms to share the same content can only result in a potentially wider audience.
9. Employee Stories
Most people in this world make a living employed for a business or other institution. Stories about (and ideally, from) employees offer a lot of emotional appeal.
When possible and appropriate, sharing your employee's stories with your company is a great idea. Employee experience is a key part of your brand, and employee stories offer more personality in storytelling. They are also naturally more relatable and personable than other topics. For a more organized approach, consider a HR platform like FactoHR to help store and use employee stories.
10. Company News
As long as you can keep it fresh and interesting, a company news publication can be a part of your branded content strategy.
Compared to other marketing methods, email marketing is becoming more tricky. But it's still a lot easier than paid ads. If people voluntarily add themselves to your email list, they can be a great way to build engagement with your brand.
You can share company news by email, e-newsletter, or on your site. You can then link social media followers to your site with a post.
Like many of the ideas we're going over, you need to keep your newsletters interesting and human. But you can share a great range of news content centred around storytelling.
11. User-Generated Content
User-generated is an increasingly popular method. It allows your users to tell their own stories about your brand. This leads to both brand engagement and increased content output. Your brand's biggest fans can also produce content with a different appeal than your company's employees can.
12. Influencer Content
Influencers can be a great medium for branded content creation. If you can enlist an influencer that offers a good mix of cost and outreach, you will get a great deal for more publicity.
13. Valuable Research & News
People are smarter than many marketers give them credit for. Marketing in any form has always proven more successful when you provide specific information backed by credible sources.
If you're making branded content that is relevant to your industry, provide statistics on the problems your company solves. Use real data to provide confidence in the products your business offers.
14. Infographics
Statistics have always been an extremely powerful and necessary tool in marketing. But as online audiences grow more and more visual, you should find visual ways to communicate information.
When you're explaining information in any format, infographics will keep viewers more engaged with it.
15. Memes
Memes are a phenomenon that only seems to become more popular. 55% of 13-35 year-olds send memes at least once every week. 30% send them every day.
If you want to successfully reach out to a vast, young audience, you will need to incorporate memes.
Making great memes is not very easy, but getting started with memes isn't difficult. You can edit popular images from pop culture and add your own texts and effects in a matter of minutes. Add a sprinkle of dry wit, and you have a meme!
Content Marketing On Popular Platforms
Your social media brand should be congruent with your offline brand.
The good news is sharing your content on social media is easy and will improve its reach. In the case of branded content for followers, it's also free.
Facebook
Your brand can be communicated on everything from your Facebook cover photo to the posts and links you share from your page.
Facebook offers tools for sharing branded content on followers' news feeds. When you post branded content to your page, you can tag your brand with the "tag sponsor" option. Facebook also offers tools for generating revenue from partnerships.
Instagram
Instagram is an ideal place for sharing branded content. The platform also allows you to tag your business partners under "Advanced Settings -> Tag Business Partner".
LinkedIn
LinkedIn's native advertising is listed under "LinkedIn Marketing Solutions.
You can use LinkedIn to share with users on a professional platform. Like Facebook and Instagram, you can also profit from partnerships. Refer to the platform's branded content partnerships guide.
Add Branded Content To Your Marketing Strategy Now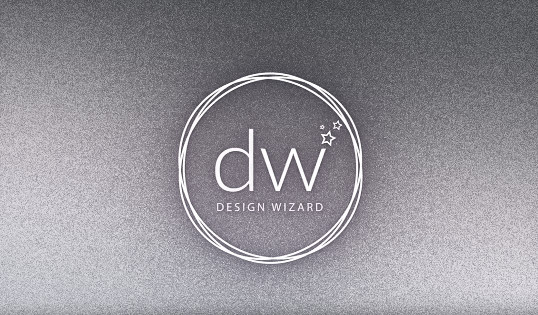 If you aren't using branded content yet, it's time to get started. But even if you already have a branded content plan, there are many opportunities for improvement.
As people become increasingly wary of paid ads, you need to embrace a different strategy. There are no negatives with a good content strategy and they are not any harder to run than paid marketing.