Social Media Branding
Your marketing plan should without question have a comprehensive social media branding component. Generating brand awareness and getting your message across to your target audience is becoming more and more about your ability to integrate a social media strategy. And not just any social media strategy, but one that is cohesive and consistent. That is to say, regardless of social media platform, your brand voice and messaging need to align with an overall branding strategy.
So what does this social media branding strategy look like? It really begins by first defining your brand—all elements of your brand: your voice, your visual identity, your message, and your value proposition. When taken together, all of these things represent your personal brand essence.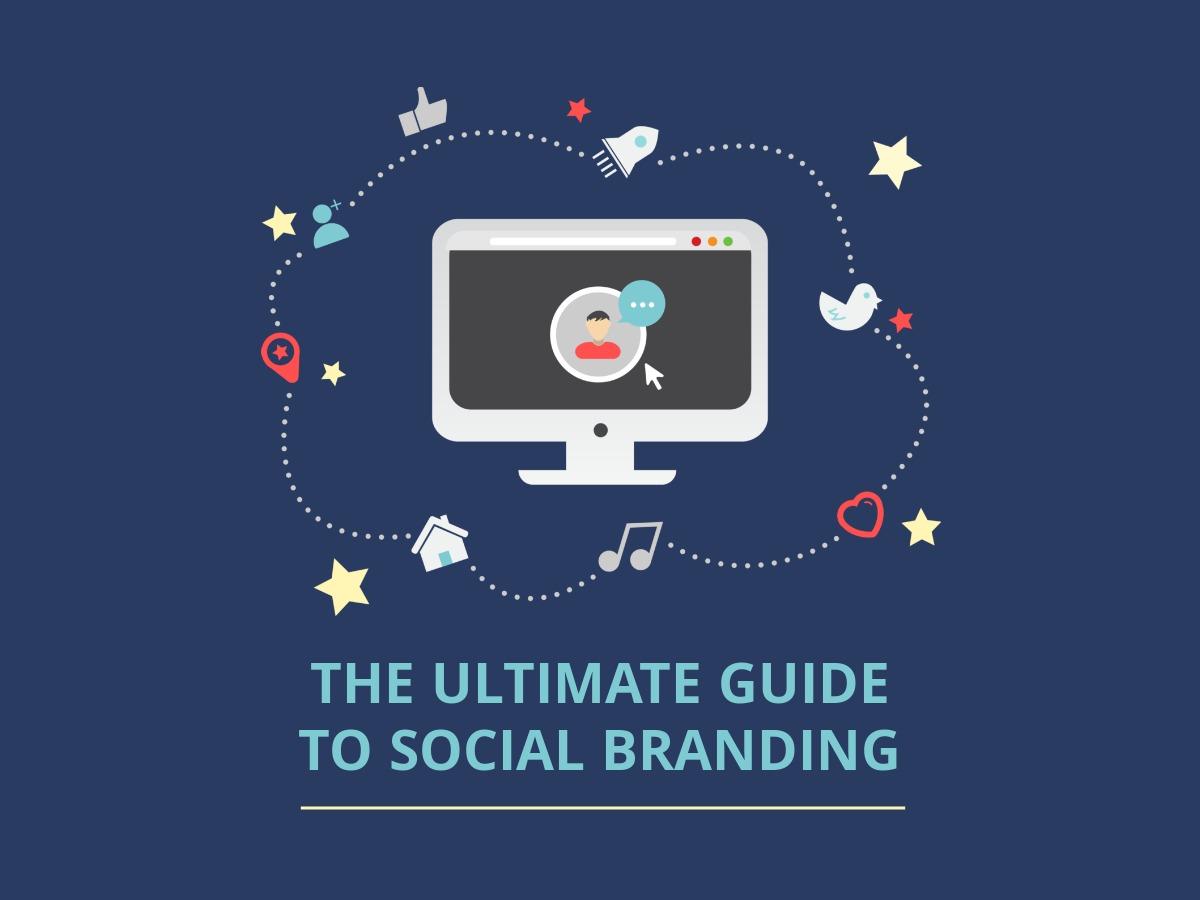 This brand essence in turn is how users will come to identify and consequently recognize you. It is what will lead them to trust in you. And this trust is what will ultimately help you to extend your brand's reach and hopefully prove profitable.
In this article, we take a closer look at the dos and don't of both creating a social media brand strategy and then using your social network to your optimal advantage.
Social Media Branding Guidelines: The Dos and Don'ts
Even if you're relatively new to the whole branding game, you can still launch a fairly intensive social media branding campaign that will help increase your followers and grow your brand. The key with any type of brand building is consistency. Whether you're targeting Facebook or TikTok, you want to ensure that you stay the course when it comes to what you are trying to convey via your brand. And always play to your strengths; meaning, you can create a strong brand identity as long as you highlight what about you is unique. What makes you stand apart from the pack? Why should users care?
A few things to keep in mind as you devise your social media branding plan…
Your Choice of Social Media Platforms is Key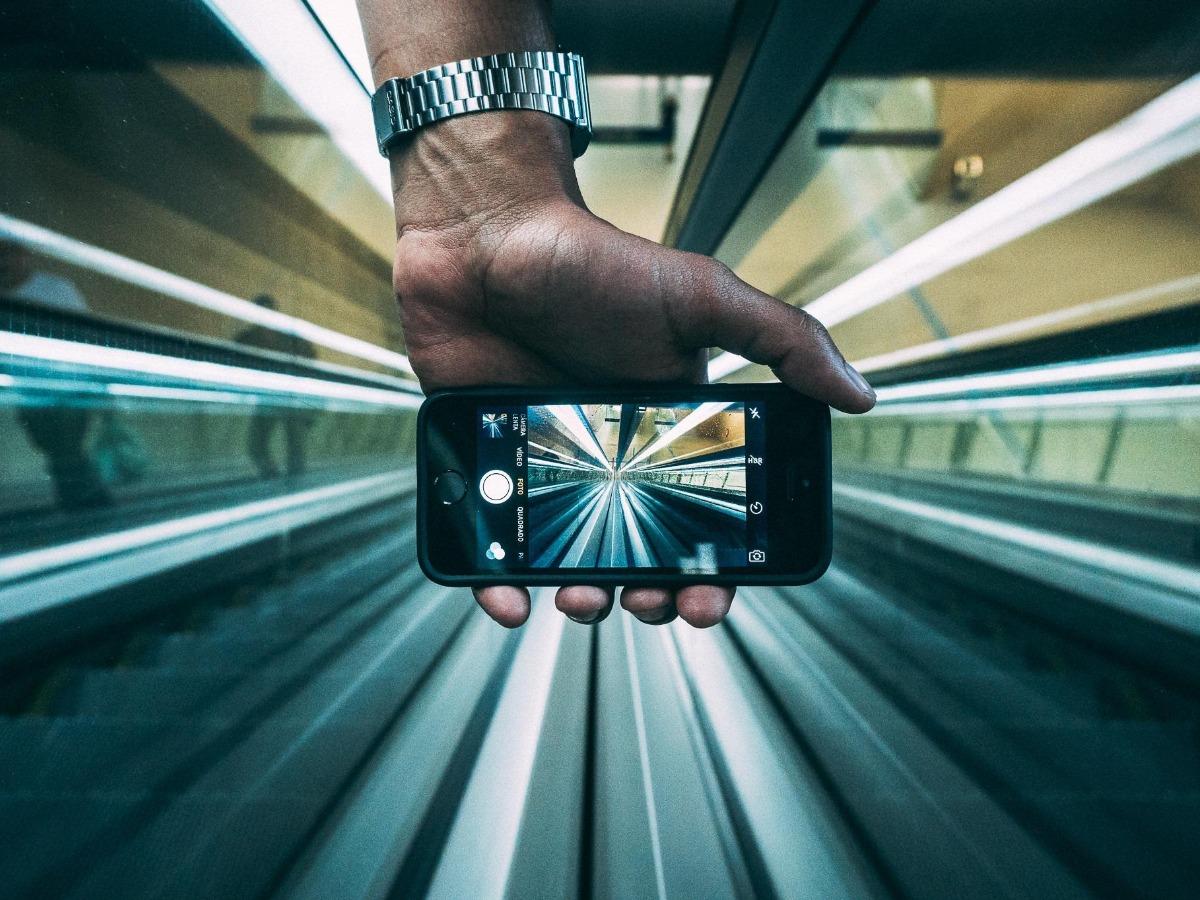 Rather than go crazy and launch your branding campaign across any and all platforms that you can think of, be more strategic in your approach. There are going to be certain platforms that just don't make sense for your specific social media advertising. So why waste valuable time and energy trying to keep up with these.
Instead, take the time to see what social networks your audience gravitates toward. If for example, your brand centers on business matters, then LinkedIn is probably going to be a social media platform relevant to your branding strategy. On the other hand, something such as Pinterest may not be. Learn more on the types of social media platforms by downloading our FREE ebook, 'Creative Ideas to Increase Sales'.
Understanding Your Target Audience
In choosing which networks you're going to focus on, you need to calculate where that target audience is likely to be. How do you do this? You could start by creating an ideal buyer/user persona. Be as specific as possible. Define who they are, what interests they may have, what type of job the person is likely to hold. This in turn will enable you to get a better handle on where exactly they are most apt to hang out online.
Consistency in Brand Identity is Everything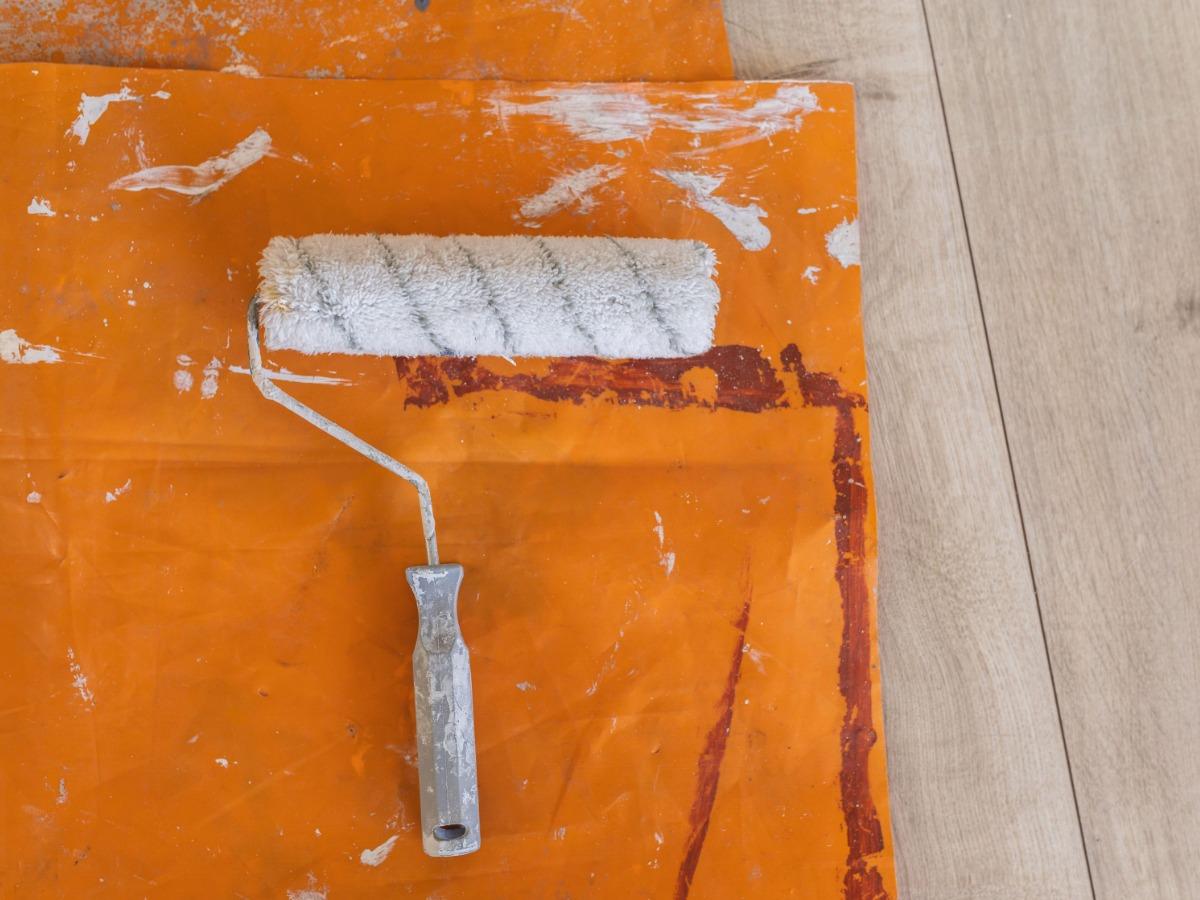 As already mentioned, it really is going to be about keeping things consistent in your social media branding strategy. As far as what this kind of consistency looks like…From a visual identity perspective, you are going to want to utilize the same color palette on the various social media platforms.
Make sure your logo is interwoven throughout your campaigns. Repeat key patterns and themes. In terms of messaging, regardless of the type of content you're posting, make sure that the message/wording are always on point as far as your brand goes.
Brand Message and Audience
Again, that target audience is going to be a central component when it comes to the brand message(s) you create. Social media marketers will be the first to tell you that people connect with brands the same way they do with other people. That means that users decide whether or not they "like" you first and then proceed to engage with you. Your messaging therefore has to make that connection on an emotional level. The only effective way to do this is to learn all that you can about that ideal user and build your messaging around them.
Post Frequently on Social Media Platforms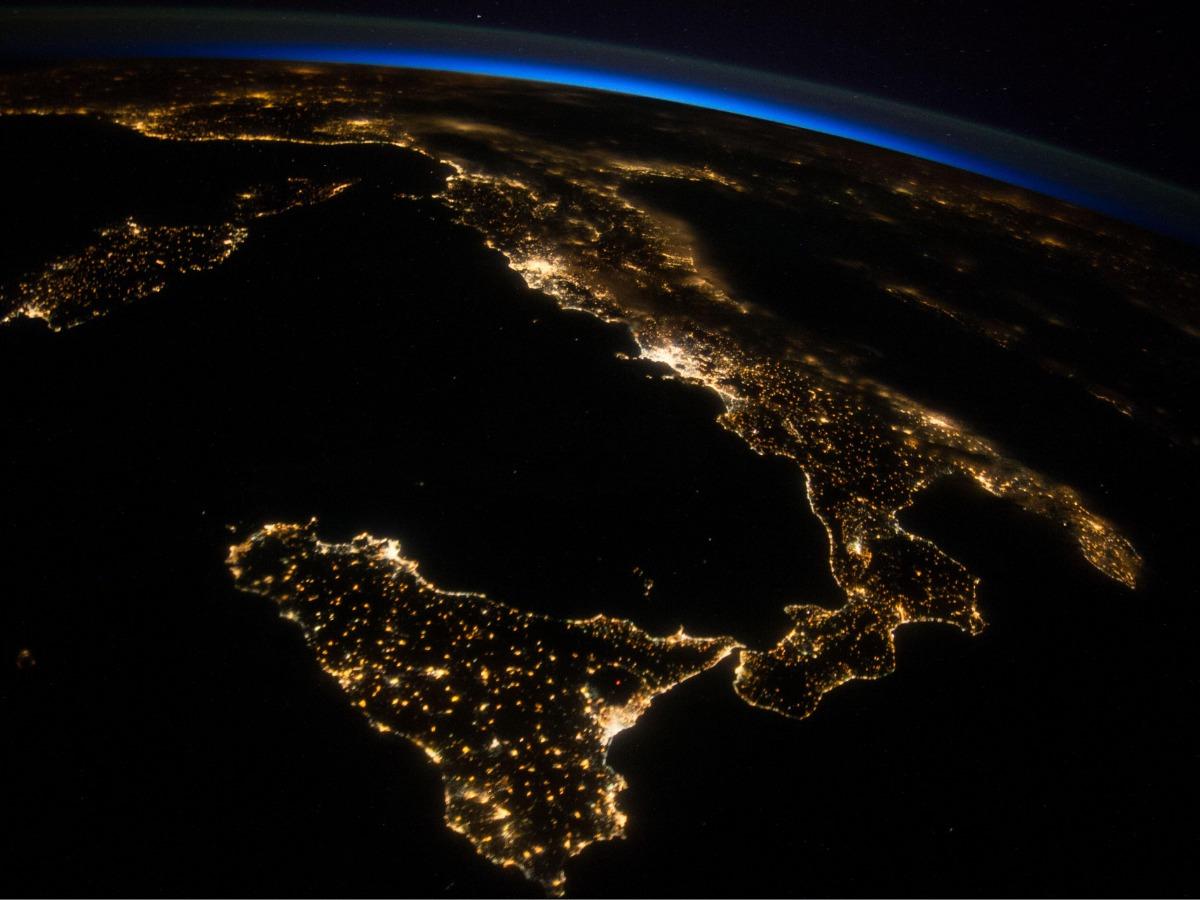 You've developed this great social media branding plan. All of the components of your brand and visual identity are in place. You start posting, creating content geared specifically to your target audience. And then after a couple of weeks, you neglect to post. The plan goes to the wayside. Your efforts become nonexistent.
This is one of the biggest mistakes that those undertaking social media management make. The initial phases are promising and then they simply don't keep up with it. A stagnant social media strategy is getting you nowhere. You have to post frequently. You want users to be interacting with your brand on a regular basis.
How Often Should You Post on Social Media?
Social media marketers generally post brand-related content multiple times a day. Again, this helps ensure that you stay in front of your followers and keep them thinking about you. Setting up a content calendar to this end will facilitate the process and keep you on task. Establish how often for example you will post on Instagram and then map out what times during the day you plan to post. Note this in your calendar, and you may even want to set up alerts so that you're automatically notified when it is time to post.
Don't Neglect the Social Media Platform Bios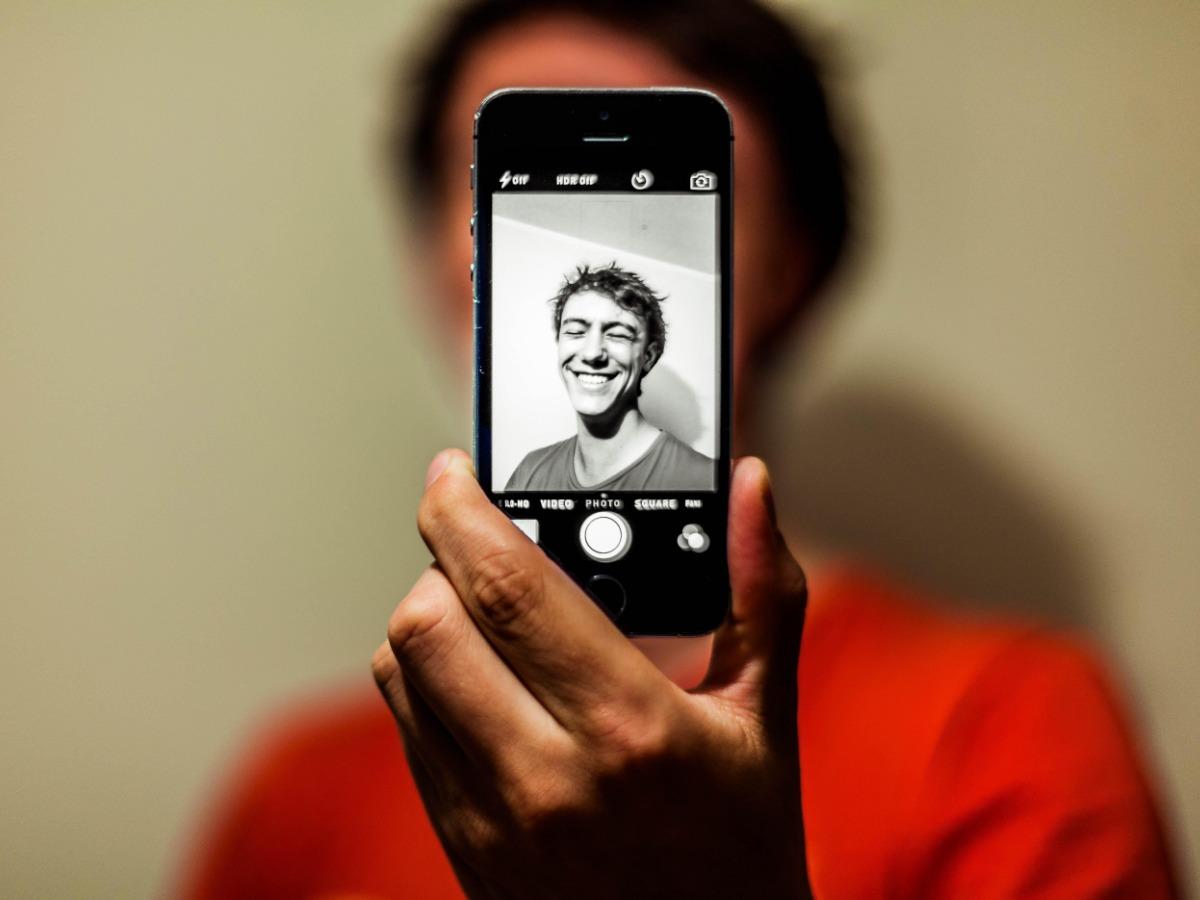 Your brand identity after all is about who you are. The bios on each of the platforms, though they may hold you to just a brief description, are invaluable real estate. You definitely want to take some time and figure out how to best use these spaces to increase brand awareness.
Be deliberate here; in other words, offer specific information on your brand versus vague, more general statements. You might for example use the space to say something about products you feature. You might incorporate some keywords relevant to your brand identity. Whatever you do, be sure to take advantage of those bios.
Things to Include in Your Social Network Bios
Among other information, you might consider including specific projects you're working on. You could also try and integrate a bit of humor into your bio. Remember social media branding is about making yourself relatable and thus connecting with your audience.
Work to Build a Relationship with Your Target Audience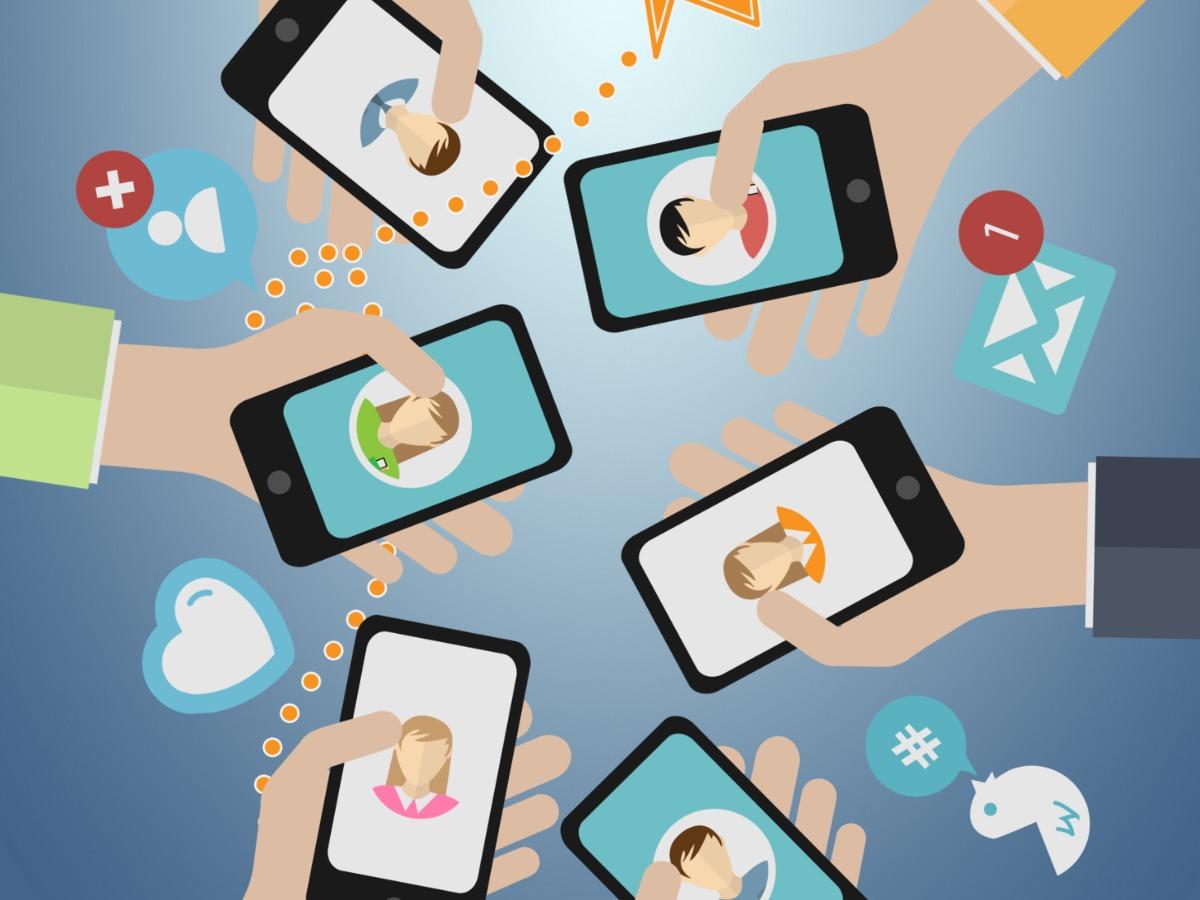 Social media is well, social. That means it really does center on relationships. The various platforms out there represent communities. And as such, you want to be relationship-building from the very first post. Creating a popular brand starts with genuine interactions—it really is that simple.
When you post content that gets users' attention and their reactions, be sure to respond in kind. Think about what type of content might in fact be more likely to elicit comments. It all does come back to consistency. With every aspect of your branding strategy, you have to stay on top of things and be present.
The Slow and Steady Approach to Relationship Building
Enhancing brand awareness through social media takes time. You are not likely to become an overnight sensation. Especially if starting out with a relatively low number of followers, you need to work to build that audience. As they say, slow and steady wins the race just about every single time.
Talk Like a Human on Your Social Media Channels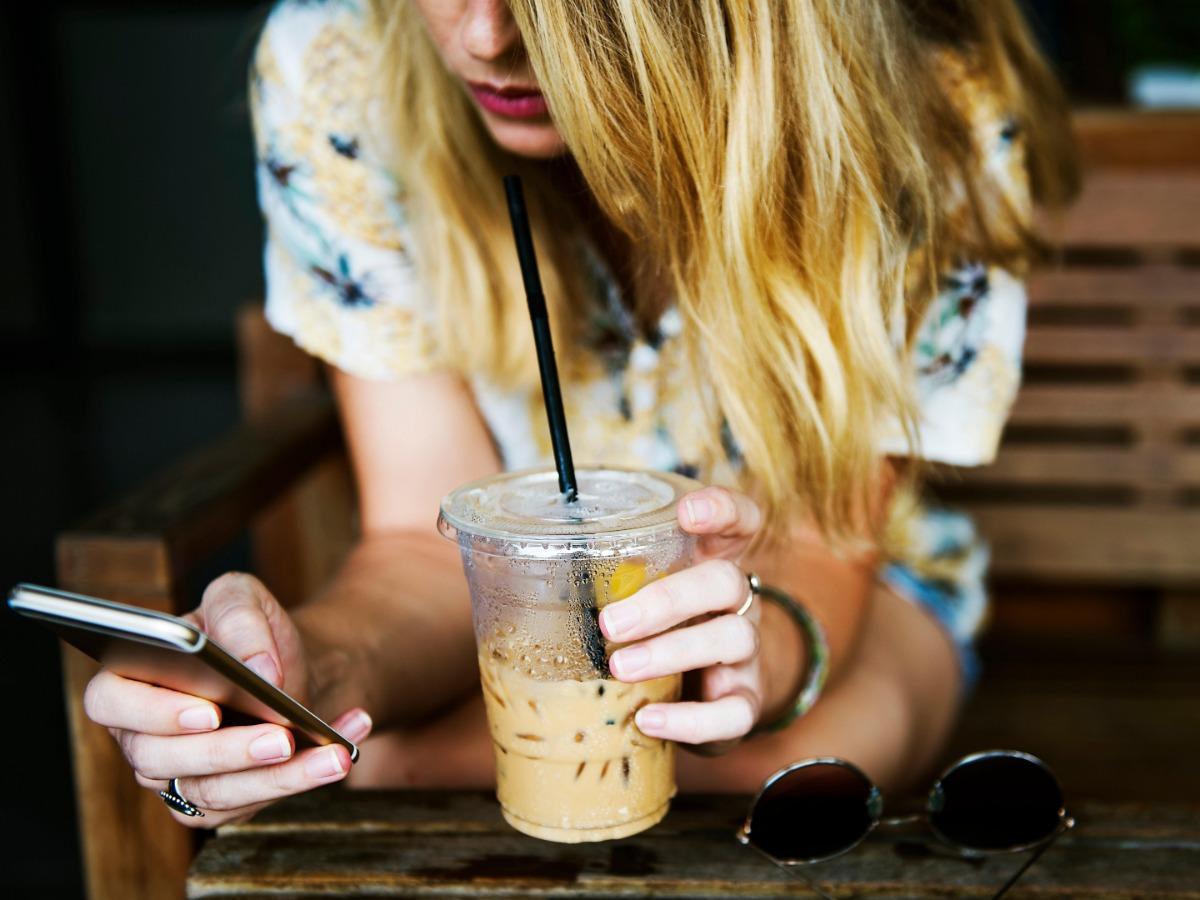 While that may sound a bit strange, the important thing to remember is that people want to talk to people. They want to converse in normal everyday ways. If your brand strategy is to constantly be plugging your products or company, you are going to turn your followers off.
People prize authenticity; they prefer that which is "real" to that which is staged. While yes, you want to present your brand in a professional manner, you can still do so utilizing ordinary dialogue. Get rid of the jargon and business-speak and keep it real.
Make it About the User
When you do engage with users, make it about them. Audiences want to know what you can do for them, how your brand is useful in the context of their lives. Make sure to emphasize this. Also, ask questions. Don't be afraid to use your social networks to directly engage consumers. This way too, you find out even more about what your ideal user likes, feels, and thinks.
Honesty and Transparency Need to Be a Part of Your Social Media Branding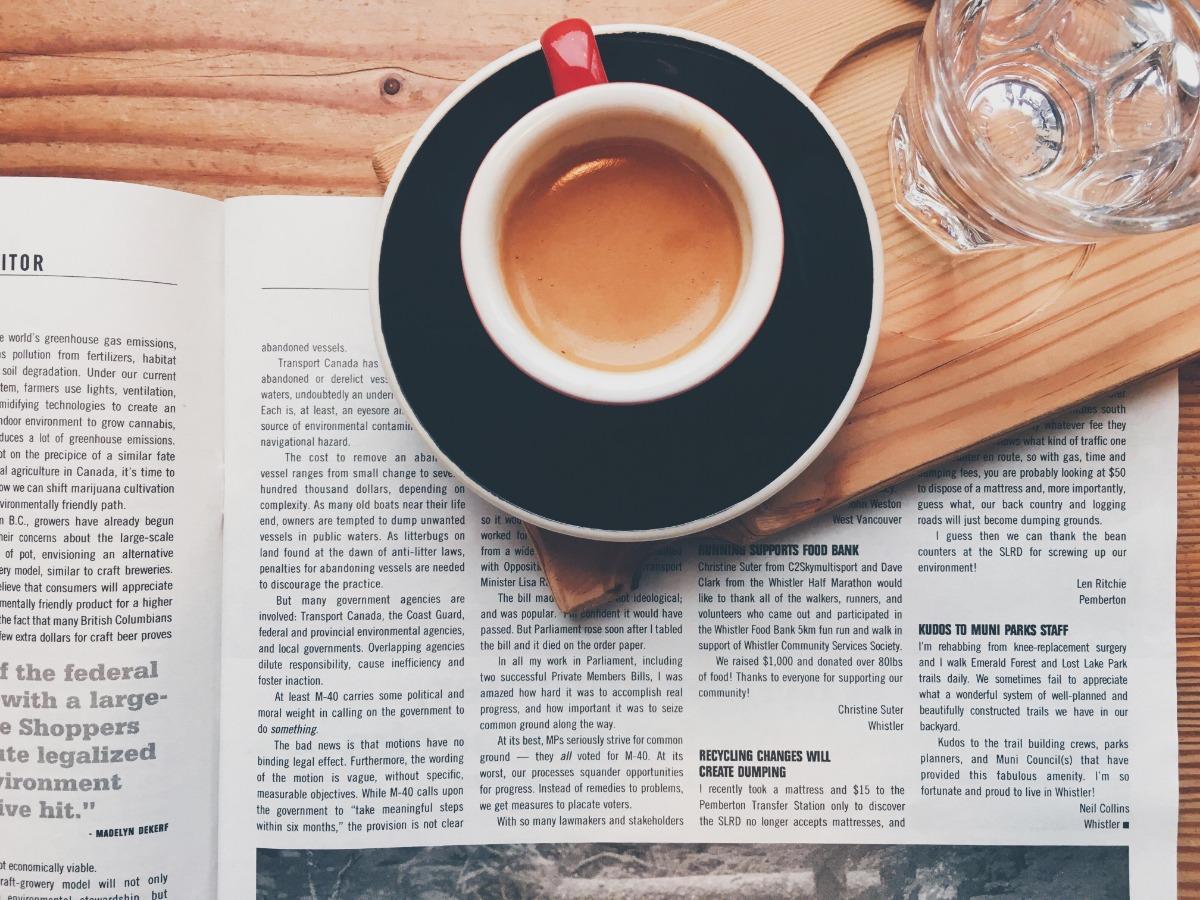 It really all does tie together. That is to say, the authenticity, the talking like a human, the way you shape your brand messaging, all of it goes toward establishing your brand's credibility. And on top of all this is the need to convey that sense of honesty and transparency.
Don't be afraid to put it all out there—people will actually appreciate you more if you do. If you make a mistake, admit it. If something goes awry, explain why. The more forthcoming you are, the more people will appreciate your brand and what it stands for.
Don't Forget to Promote Your Social Media Profiles
Once your social media branding strategy is in place and you're posting regularly, engaging with followers as you strive to solidify your overall brand image, you need to be promoting your profiles. Good social media marketers know that an effective campaign is one that encompasses social media and then extends beyond. Definitely be sure to include links to your social media profiles on your website. You should also try and think of a few creative places/ways to promote your platforms.
Try Cross-Promoting Your Social Media Channels
This is a fairly effective strategy, especially if one social network has a more robust presence than some of your others. Keep in mind too that cross-promoting doesn't mean posting the same thing on every social media platform. In fact, if you continuously just post the same content across the board, odds are your followers will start to grow weary of your posts.
Make Sure to Monitor Your Social Media Branding Strategy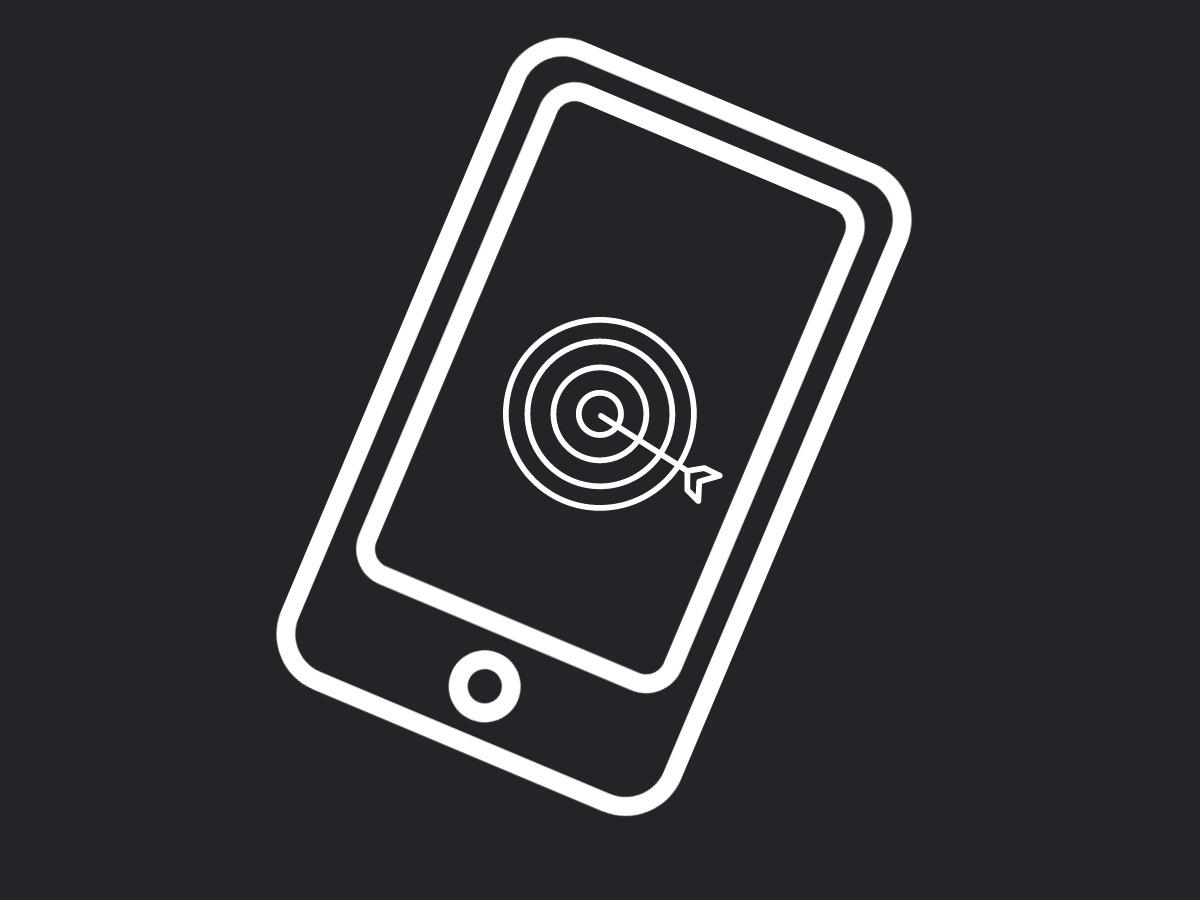 How effective are your campaigns? Are users responding to you regularly? Are you seeing follower numbers increase? If your posts aren't getting any interactions, then it may be time to adjust the plan. Part of monitoring your branding strategy too is keeping track of keywords and hashtags that happen to be trending for your particular industry or sector.
Try and incorporate these where possible for better results. Social media branding takes time; in fact, some social media marketers devote countless hours to establishing their digital presence. If however, your efforts aren't getting the desired results then those hours are just wasted. So stay on top of how effective it all is.
Final Thoughts on Social Media Branding
Without question, there is strategy involved when it comes to driving increased brand awareness. Taking the time to outline and define your strategy will only enhance your overall efforts. Your branding strategy should consist of:
– Setting your social media goals. What are you hoping to accomplish? Is it all about just establishing a more in-depth brand identity? Is it to gain followers to this end? Is it to engage with those followers more dynamically? Think about what exactly you want to see happen and then plan accordingly.
– Determine the kind of content you will post. And try to offer a mix of video, photos, and copy, all while adhering to some of the social media branding guidelines we've discussed. Content type is going to be driven by your target audience. So understanding all that you can about them should be a key part of content development.
– Have a plan in place for social media monitoring. A branding strategy is only truly effective when it evolves. You should be paying attention to how users are engaging with you. If adjustments need to be made, make them.
The social media platforms at your disposal really are incredible tools when it comes to helping you define your brand. Using them smartly and being active will enable you to increase brand awareness as you connect with more and more followers.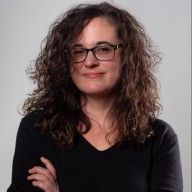 anne carson
​Anne is a former English professor turned content writer. Holding a PhD in Literature, she spent almost a decade in academia putting that degree to use, until finally realizing it wasn't exactly the best fit. A full-time writer, she's learned a great deal about the numerous subjects. She knows a lot about design trends and design templates. A mom of five (two teenagers and three dogs).​