Valentines day is here again. The first 5th century holiday for Saint Valentine marks a time for lovers to express their love with the help of gifts, cards, and other signs of their affection.
Individuals in many countries around the world enjoy Valentines Day as a public holiday. They buy tokens of affection and spend quality time with their partners. Meanwhile, many businesses remain open, often taking advantage of this day's unique opportunities.
For anyone wondering about the meaning of Valentines Day and the design now associated with it, read on. We will go over a brief history of Valentines Day and where things like Cupid came from. We will then delve into the specific symbols, color combination, and other common design elements.
First, let's go over 10 Valentines Day graphic design ideas.
10 Valentines Day Graphic Design Ideas
You can find these and other Valentines-related images on Design Wizard. You can then edit them as much as you'd like using our editor!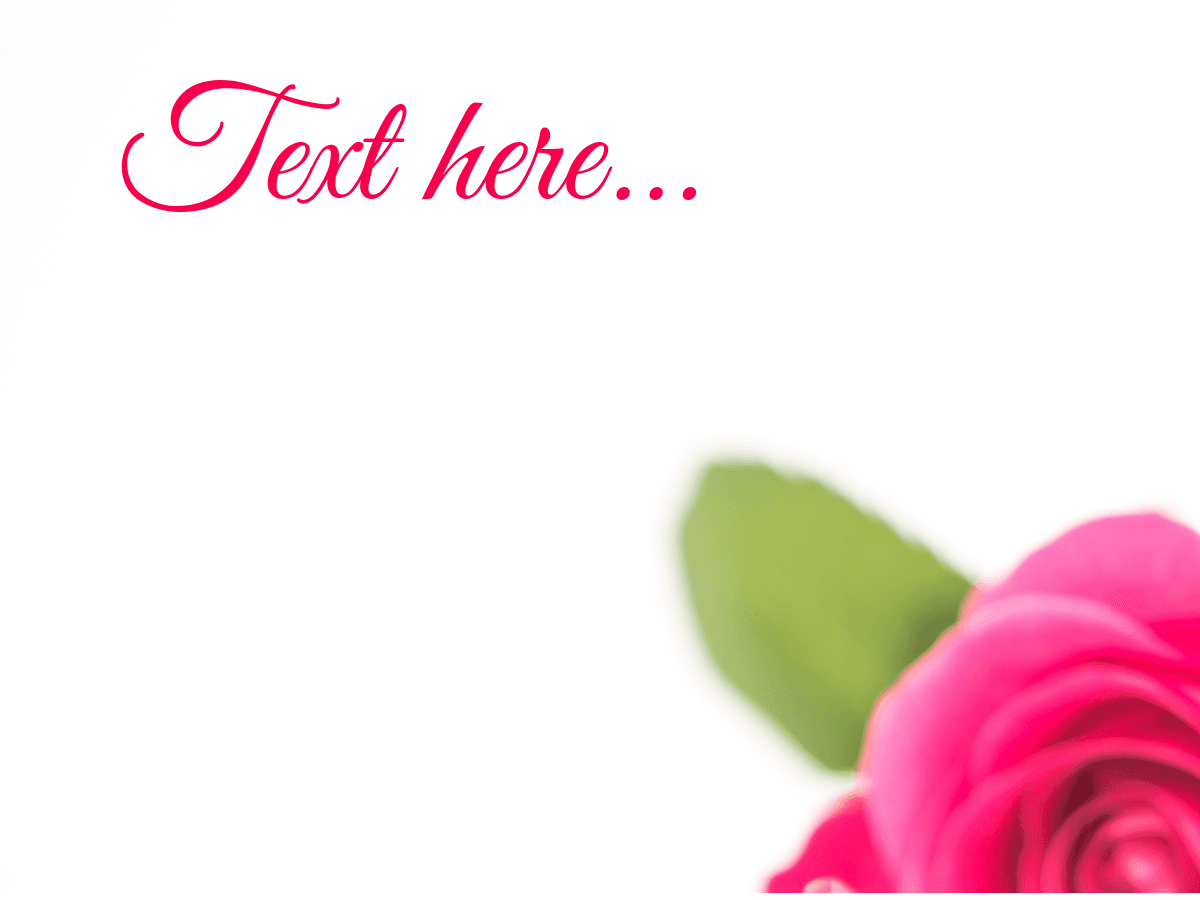 Sometimes, simple works. If you want something clear and unobnoxious, this is a great base design. You can edit the colors, text, fonts, and other aspects to make a unique mark.
Keeping with the themes, sweets, hearts, and romantic color schemes make for great Valentines Day designs.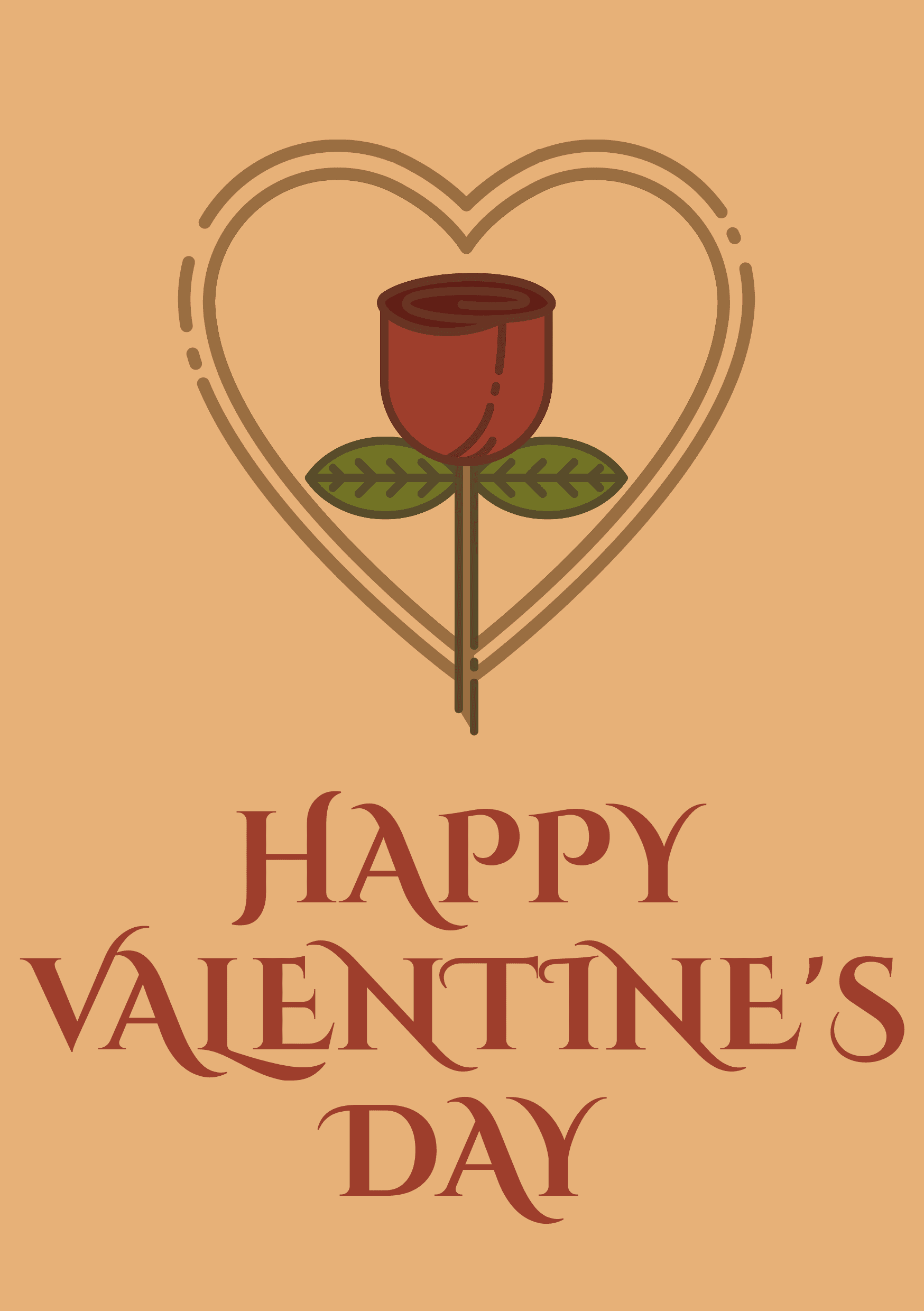 Adding some complexity can make better covers or marketing materials. You can edit the background color with two clicks of the mouse. This font (Cinzel Decorative) fits in well with the Valentines aesthetic. You can use it or experiment with other fonts as well.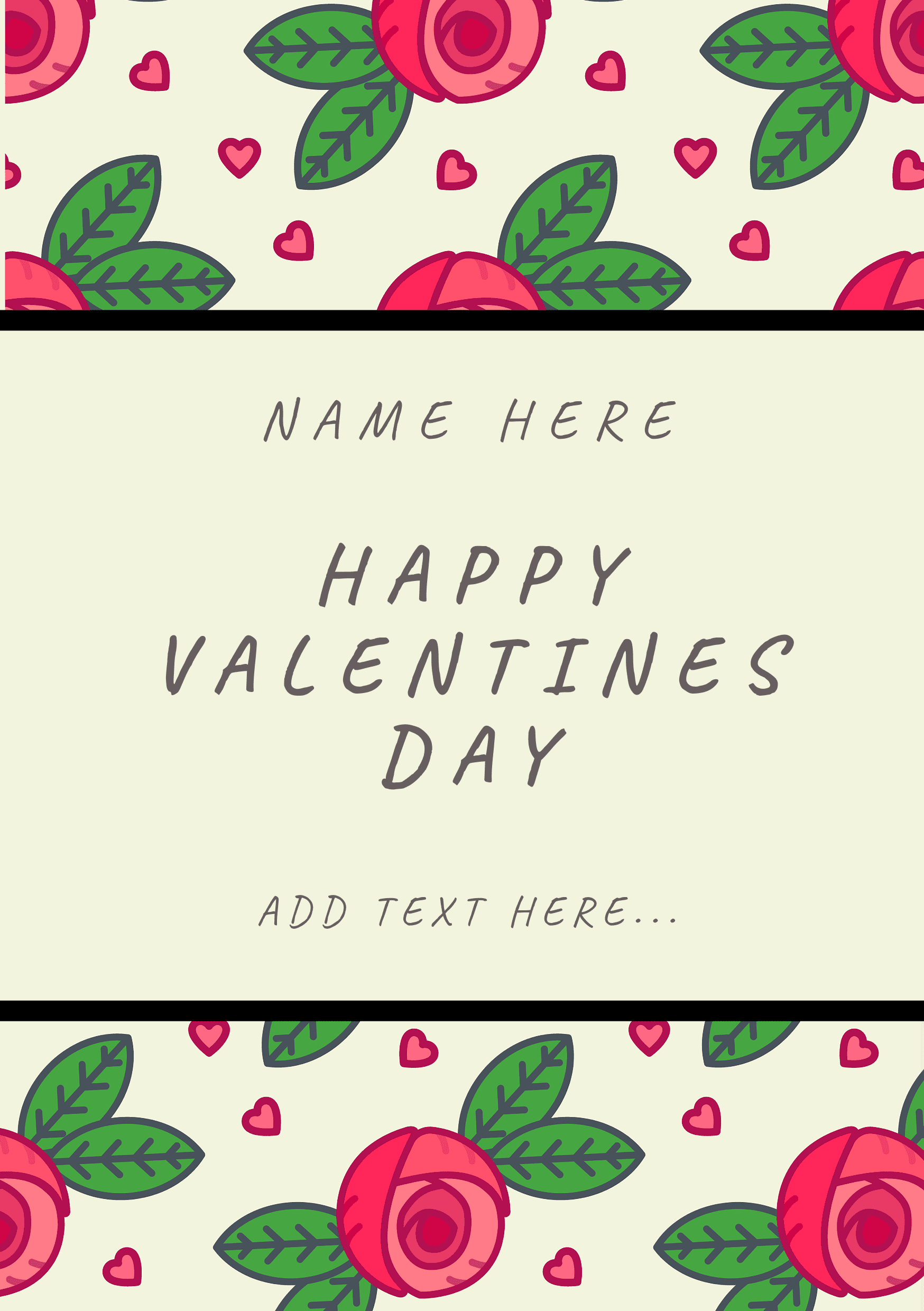 Backgrounds like this open up the possibility for more unique design elements. Valentines-themed roses and fonts can still be experimented with. In this case, we can recommend either using the same color scheme or creating a new one from scratch.
Red, hearts, and chocolate cupcakes. In all, this provides a strong start for editing for personal touches. Try changing the colors and text, or experiment with other Valentines Day imagery in the white box.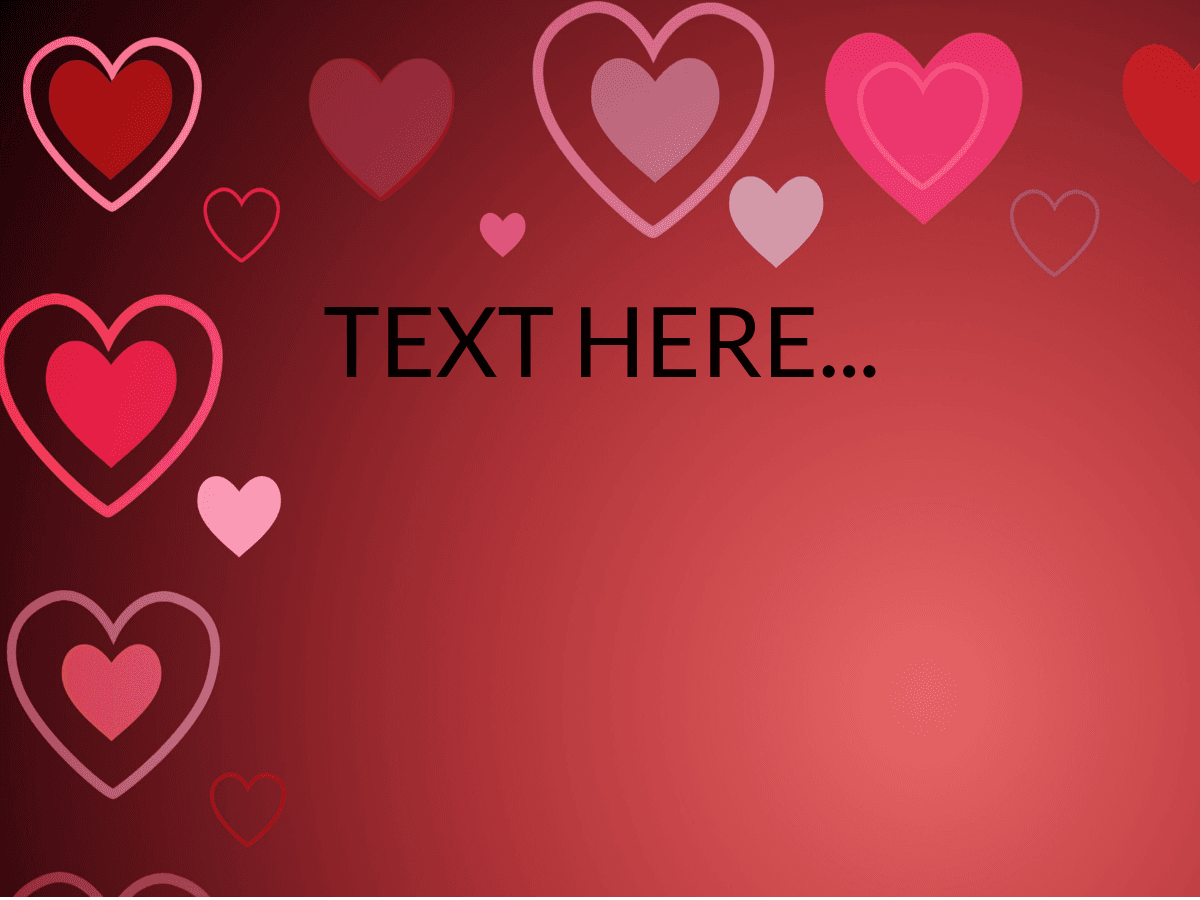 A simple setup for a text block with a clear border to design elements. You also have space for adding far more, such as a logo, brand imagery, and more.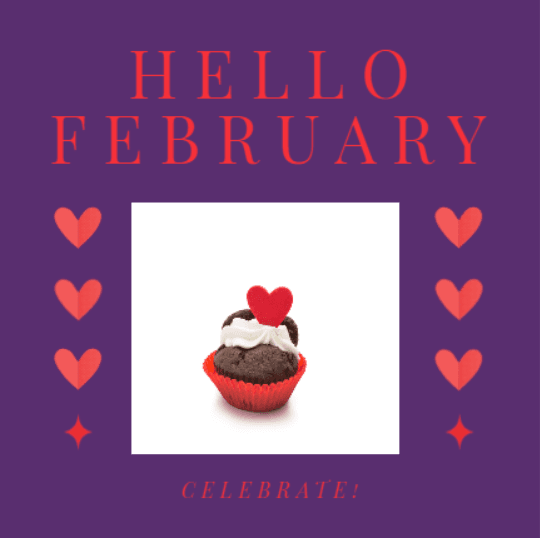 Purple can serve as another great main color against red. Try placing other Valentines Day images on the design and see how they contrast.
​
Use this template for marketing materials such as sales posters. We have many similar images specified for the dimensions for social media posts. You can also create your own and tailor them for the resolutions of social media platforms.
​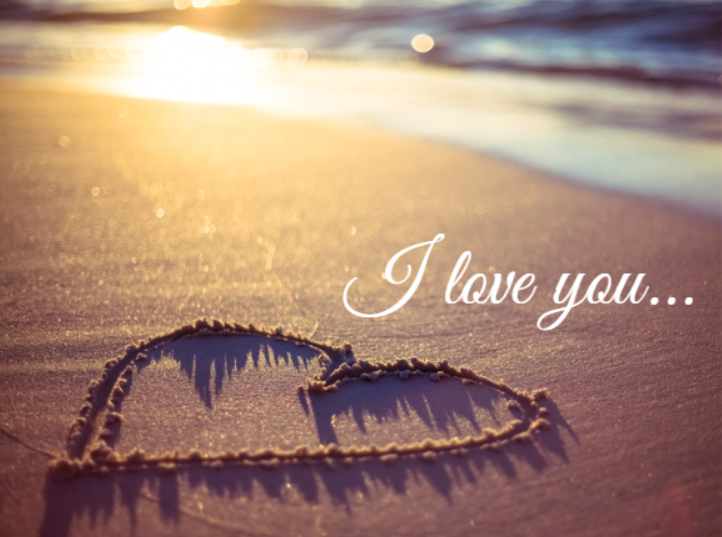 At Design Wizard, we've always loved
landscapes
. The use of
natural backgrounds
can be more than appropriate for Valentines Day designs as well. Like all our landscape images, professional photographers produce high-quality perspectives.
​
Why is it called Valentine's?
Valentines Day started with the purpose of honoring Saint Valentine's martyrdom. He was known to be charitable, compassionate, and kind. As time went on it evolved into a secular romantic holiday.
Legend vs history
There are several legends associated with Saint Valentine. The most common was that Saint Valentine was a priest. For performing Christian marriages in secret against a ban on them under Emperor Claudius II, he was executed, so the story goes.
Another similar story alleges that he was executed for helping the religiously persecuted escape imprisonment. Antother is that he was a physician and helped the sick.
For more reliable historical accounts, you can do your own research and find out the many factors that went into the legend that led to the modern Valentines Day holiday. Other similar stories of martyrdom exist as well. But the point we can point out here is that regardless of the specifics, the overarching theme is embracing some mix of love, kindness, compassion, and bravery. These are the factors that led to Valentine's sainthood after death.
Valentines Day Symbolism
Stories of compassion, love and bravery are always nice. But what's up with the love letters, chocolates, Cupid, and all the other symbols now associated with the holiday?
Valentines Day has come to take on several symbols that people now recognize. These symbols are featured in all areas of design including:
Love letter covers

Posters

Online posts

Marketing materials

Product packaging

More
There is overlap with the major symbols and other love-themed holidays around the world as well. These are the things to keep in mind when editing any of our great Valentines Day templates.
Roses
Red roses are perhaps the most recognizable symbols of Valentines Day. They symbolize love and passion and are given as gifts and are ubiquitous in design.
In some cases, red bouquets are mixed with pink or purple. But in Valentines Day design, red is always the primary color. This goes for other symbolism surrounding the holiday as well. It's important to stick to a warm color palette with dark or crimson red as the dominant color.
Hearts
The universal symbol for love, the anatomically incorrect representation of a heart symbolizes love. Hearts, normally in some shade of red, are present on cards, gift cards, decorations, and everything else.
Hearts are normally applied as liberally as roses in Valentines Day design. Different colors of the same palette, layering, and other design practices should be applied.
Cupid
A chubby baby with wings flying around with a bow and arrows is a more unique image surrounding Valentines Day. Cupid's arrows, when they hit their target, cause love.
Valentines Day, being a Roman Holiday originally, includes some interesting overlap with the Roman religion.
Venus was the Roman Goddess of love, beauty, and fertility. Among her roles, she was believed to be the protector of the emotion of love and of peoples' marriages. She also had a son, Eros, who was often depicted as a male child or young man sporting a bow and arrows. He would use his weapons not to kill, but to strike love into the hearts of his targets. A hit from his arrow made people fall in love.
Eros is also known as Cupid, both now being symbols of love and affection. His current evolved form as a chubby baby perhaps adds more innocence and cuteness to the historical religious figure. But Cupid is featured on all kinds of Valentines Day imagery.
Love letters
The above imagery is often depicted on love letters, and love letters are in turn depicted in other imagery. The image of someone reading a love letter with a look of infatuation comes to mind.
​
Chocolates
Chocolate is a well-understood gift given during Valentines Day. They are sweet and represent affection.
Teddy bears
Lastly, teddy bears are also sometimes given as gifts or featured on design for Valentines Day.
How to edit images in Design Wizard
Design Wizard offers tools for creating, editing, and enhancing images. You can crop, add filters, add design elements, saturate the image, and edit pretty much anything. The possibilities are endless and were designed for:
Designers

Students

Marketing staff

Enthusiasts

Everyone else
Design Wizard Editor
The Design Wizard Editor is where you do all the work.
In the same interface as the Design Wizard Editor, you have access to other resources including:
An enormous library of templates

Images

Design elements to insert

Text with hundreds of fonts

An upload tool to upload existing images from your device

A resizing tool
There are also image editing tools:
Flipping/rotating images

Adding layers

Cropping

Multiple filters

Other more advanced settings
With these options, you can create the perfect Valentines Day images. Import your existing material to have even more options to work with.
From the editor, you can save images and download them from the editor in JPG, PNG, or SVG. Video editing is also available and additional file types are available for them as well.
The basic functions are all easy to take advantage of. The Design Wizard Editor is intuitively designed. However, if you want some lessons, all you need to do is click the "Tutorials" button:
Conclusions
Valentines Day is a time for creativity. Whether you're trying to impress your crush or impress potential customers, a lot of care must go into your designs. That's what Design Wizard is here for.
You can easily edit your images (and videos!) on Design Wizard, or create new ones from scratch. Use the Editor to unleash your creativity.