The right background image can inspire. But it can also help you get a better job, sell your products, or simply enjoy your time.
Regardless of where you need the perfect background, Design Wizard has many templates for you. You can edit all of them to your liking so profile visitors, whether they be friends and family or a new boss, are impressed.
Here are some of our favorite cool backgrounds, which you can edit to your heart's content.
Cool Background Ideas
Landscape images often make the best backgrounds. There are many high-quality images that set the tone you are looking for. Relaxing reefs, dark fields, frigid mountains, or whatever else you're looking for are available on Design Wizard.
Here are some backgrounds for you to consider primarily for a website. But they can also easily be repurposed for other mediums. You can (and of course should) repurpose them for Facebook Covers, LinkedIn Covers, and other social media sites for brand consistency.
1. Landscape - Serene Ocean View
There's nothing like a serene ocean view. Dark yet unimposing, this excellent photograph is meant to be relaxing and cool.
If you want to use it as a site background, it only takes a couple clicks to remove the text boxes.
2.
Rolling hills and mountains in landscapes are always fun. While it's not a complex or fun design element. If you want a chillier background, this is it!
3.
Background options include those with appropriate filters. Of course, you can add filters to any of our awesome backgrounds! But if you want a good example for inspiration, try playing around with this one.
4. Landscape - Road Trip
Road trips can be the stuff of dreams and can serve as a great dream wall. Of course, plenty of vehicle or travel-themed sites can use them as well!
5.
Healthy and colorful backgrounds are another possible source of inspiration. You can edit this Design Wizard template, or browse through our other templates.
6.
Beauty is in the eye of the beholder, and simple backgrounds set in nature aren't 'it' for everyone. Check out Design Wizard's many urban landscapes.
7.
Perspective is always central to any form of good art. Brick walls have been in fashion for decades, but other urban perspectives such as this can be applied to various backgrounds as well.
8.
A blank wall can be the best of all backgrounds! In fact, many zoom background ideas include simple, solid colors and patterns.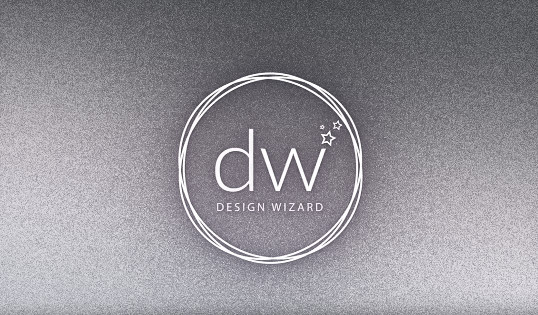 9.
Colorful but easily changeable, try playing with the color scheme to see if this template can be molded into the perfect Instagram Posts & Stories
10. A Splash of Color
A splash of color on a dark background. This gives you space for a lot of bright, strategic text.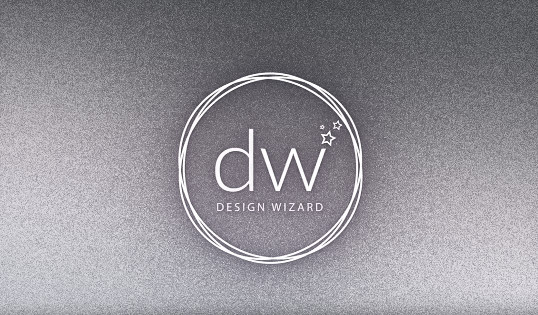 Social Media Backgrounds
LinkedIn Service Background
LinkedIn backgrounds are meant to be professional. Ideally, however, the background would be bright and clear.
The base requirements for a LinkedIn background are:
JPG or PNG

Less than 8MB

1584 (w) x 396 (h)
Of course, you don't need to have the exact specifications, but it's worth it to get as close as possible. Larger photo file sizes tend to work better. But if your image is still blurry, then you should read our guide on image compression.
Facebook Halloween Background
Halloween backgrounds are normally dark but colorful images.
Design Wizard has many festive images that can be edited as much as your imagination pushed you. Browse our selection of festive designs, from Halloween to the Holiday Season and beyond!
Instagram Images
If you need an Instagram profile picture, post background, or any other type of image on Instagram, there are many options fitted to Instagram's image requirements as well.
Background Design Tips
If you're feeling especially creative with your background designs, you can do some extra work to ensure the best possible appearance.
Contrast
The wrong color contrast can make image text difficult to read. It can also distract from background patterns that you may want to draw attention to. These issues make your content difficult to understand, causing potential customers to leave your site.
Pay attention to your background colors and your contrast ratio.
Solid Background Colors
If you feel overwhelmed by the more elaborate landscapes and want something simpler, solids are the way to go. Even a white background with some simple design elements may meet your needs.
In these cases, check out Design Wizard's Templates & Images. Among them, you can easily find very simple, solid backgrounds. You can then use the tool to build up your background image as you see fit. It's a very simple drag-and-drop tool, enabling you to make whatever you have in mind into cool backgrounds.
Image Backgrounds
At first, it may seem as if colorful, detailed backgrounds are hard to work with. But the truth is that it's only a little bit harder to pull them off on your website.
The key is always contrast, as we've covered. But a simple change to the transparency settings can work just as well!
Using colors that contrast well and making a background image more transparent is half the battle. Other than that, placing the text where it complements the focal point of the image is the last step in making a strong, professional appearance.
Pattern Backgrounds
Another way to make matters simple is to use pattern backgrounds with the color scheme you're looking for. They often offer a greater complexity than simple solid backgrounds but are easier to work with without needing to edit for transparency or pay as close attention to contrast as with more complex images.