Why Should Your Business Have a Business Card?
If you own a business, you probably would have read or heard that having a business card is extremely crucial. While you may have not thought too much about it, we are here to tell you that yes, having a business card is of pivotal importance for your organisation or business. But why? Well, there are multiple reasons for that.
In this blog, we discuss all about it. Not only that, we also help you with some important tips that you should remember when you design business cards online.
​

In this day and age, when everything is becoming digital, there is one significant business aspect that remains printed and that is a business card. Although you may find it more beneficial or even convenient to just ping information about your business to others, having a business card creates a strong impact among your peers, potential investors and even customers.
They are by far the oldest methods of advertising, but yet, they are one of the most prevalent ones. The reason? It is all about appearing as professional as you can with your business and its services. For clients and potential customers, a business card can be defined as a window to peep into the company's quality of products, services, etc.
While the content it should feature is also important, its physical design plays a crucial impression in helping business owners make a good impression. Too bulky and it would be a hassle to carry it around while too thin would mean that it is just a matter of time before it gets torn or damaged.
The importance of business cards can also be seen in seminars and trade fairs where business owners actually are looking to promote their business. Apart from this, there are several other reasons that make it crucial for a business to have a business card. Here are some of the major ones:
​
Helps Your Business Stand Out
​If you own a business, you would know this. The first impression that you make is all that counts and matters. This is where a business card would help you. Not only does it effectively convey professionalism, but it also helps the people understand that you are serious. Furthermore, the attention span of the common mass is reducing day by day. Therefore, you only have a small window to create an impression on your audience. And for that, you need a business card.
Ensures that People Remember You
​Well, this is a no-brainer. Since a business card features all the basic details such as your company name, address, contact number, email id etc., there is no way that people would forget you. With that said, to ensure that you make a lasting impression you have to make sure that your card too stands out from the rest in terms of design. Believe us when we say there is nothing worse than finding out there was a potential client interested in collaborating with you but missed out because he/she did not have your contact details
​

Brand Identity Marketing
​Simply put, the business card represents your brand identity. Not only does it convey all the necessary details but it also is often the first exposure of the overall image of your business. While it may seem trivial to you, the fonts used, the design used, the colours, the size, every small thing conveys a bit about your business as well as the industry. In short, it can be said that business cards reflect the personality of the business while helping them make a good and lasting impression. Therefore, whenever you are checking out free business card templates, it is crucial that you go through all the available options and then opt for one that represents your business the best
Easy Distribution
​One of the major advantages of a business card is how easy it is for you to distribute it. Instead of repeating all your business details to each and every customer, client, investor you can just share your business card. You can give them out in person, leave them in coffee shops or even display them on a public wall, the options with a business card are literally endless.​

Builds Trust
​In this competitive market, there are numerous options for a single service or business. What would make customers opt for your business is if they feel that they can trust your business. If they trust your business, trust its legitimacy, then obviously then would be more inclined to give your services and products a chance. A business card bridges this gap and plays a crucial role in building that trust.​

Tips to Make Business Cards Effective
​Now that you have understood the importance of a business card, you would be looking out for ways in which you can make yours most effective. Do not worry as we have got you covered. Given below are some of the most important tips you must remember:​

Make Use of QR Code
​In this digital age, the golden rule is making things as easy as possible for the customers. And so, one of the things you can do is include a QR code on your business card. Once the customer scans the code, he/she would directly be brought to your website.​

Mention Different Social Media Channels to Connect
​Leverage the power of social media channels. Add all the platforms your business is on and leave the links.​

Customise Your Business Card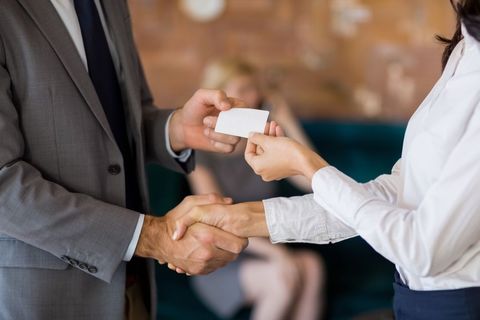 ​We cannot stress this enough. There is no one structure or design of business card that would work for all businesses. Therefore, before opting for a business card maker, ensure that you are really sure of what you want and then customise your business card as per your business.​

Get Creative
To ensure that your Business Card has a lasting impact on everyone, it is necessary that you get as creative as possible in the designing process. Use fonts, colours and tones that would suit your business the best while also making it stand out.
Now that you have understood the importance of your business having its own business card, you may be probably be looking for a tool that would help you design the same. This is where Design Wizard comes into the picture.
Designing your businesses' personalised card on Design Wizard is a hassle free task. You simply have to sign up on our website, choose from our extensive range of templates and create a business card as per your preference. Not only that, but our curated content would also help and inspire you to make designs that perfectly reflect your business.
We also provide you with the option to magically resize your designs, uload your photos, fonts, logos and create custom colour pallets. All of this and a lot more at extremely affordable pricing. If you are confused about how to go on about using the tool, you can simply check the video on our website. You can also reach out to us and we would help you design your business card.
We hope that this blog has helped you understand the importance of a business card and how you should be effectively designing them. So, what are you waiting for? Sign up to Design Wizard and start designing your professional business card.
​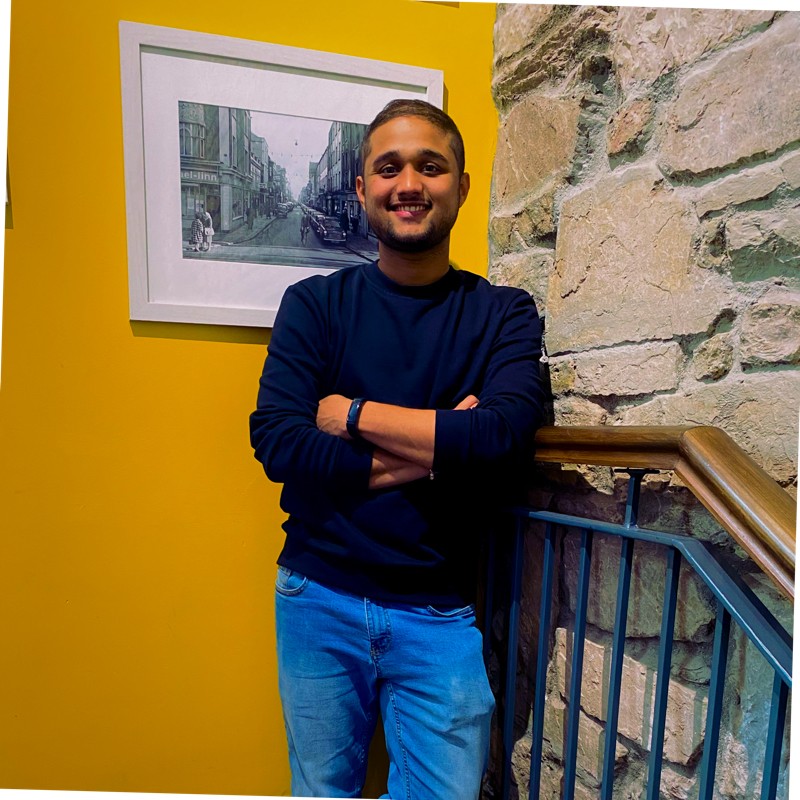 Rahul Shevde
​Coming from India with significant agency experience. Working at Performics India (Publicis Groupe) gave him the opportunity to involve in diverse SEO campaigns from Finance, Graphic Design, E-Comm & Ed-Tech space. Rahul is interested in graphic design software and free graphic design templates. The Design Wizard instruments he uses most of the time are:
Add Text To Image Online
and
Youtube Video Maker
.