Get ready for a full house!
The restaurant business can be tough at the best of times. Now, when restaurants are struggling to make ends meet due to recurring restrictions, standing out from the crowd is more important than ever. So, how do you market your restaurant locally in order to ramp up business? What is the best online social media strategy for restaurant marketing? And ultimately, how do you bring customers in and increase those food orders? Below we look at 20 creative restaurant marketing ideas that you can integrate into your overall strategy as you work to stay a step ahead of the competition.
The Best Restaurant Marketing Ideas: Start with the Basics
And what exactly are the basics in the restaurant world? For one, it's all about the food. You've spent a great deal of time perfecting those recipes, tweaking menu items, and composing delicious dishes. How do you get potential customers to appreciate just how good your cuisine really is? Here is where restaurant photography comes into play. People eat with their eyes first. You have to present them with stunning pictures that get their mouths watering.
Some Tips for Amazing Food Photos for Your Restaurant
Not a professional photographer? Not a problem; you can still take incredible food photos that will look amazing on social media and other online platforms.
Check your lighting – lighting can make or break a photo. You might need to bring in some additional/specialty lights to really make your dishes shine. Take multiple angles, offering users a variety of shots and angles will only make your cuisine that much more appealing. Think about the background, generally speaking, this will be a tabletop. So what's on the table? Carefully placed complementary accessories work great! And of course, sauces are key. Finishing a dish with a beautifully colored sauce poured strategically atop can help make your image Food Network-worthy.
Marketing Ideas: The Importance of Online Reviews
In the restaurant business, by and large, it is all about word of mouth. From what customers say to their friends and family about their dining experience to the reviews they leave online, this will make or break your restaurant business.
If you start with the basics as you build a restaurant marketing campaign, you will have a solid foundation from which to implement some more creative ideas as well… Check out our FREE ebook to find creative ideas to grow your business.
Establish a Yelp Account
As a restaurant owner, you need to be aware of the power of Yelp. This has become the benchmark of online review sites, particularly for restaurants. It is rare that someone does not visit Yelp prior to patronizing a restaurant. That said, are you actively on Yelp? If not, then it is time to get there!
The platform gives you the ability to add a bunch of information. Your hours, menu, location, photos of course, as well as other details such as general price range and delivery options. The other important component of Yelp is the photos. You have the ability to upload your own photos, and customers can upload theirs. This means your plates are vulnerable to people's public scrutiny through Yelp—so every single plate counts.
In terms of engaging with people, responding to the online Yelp reviews—both positive and negative—is key to any good restaurant marketing strategy. Even if the review is bad, engage with that user. You might thank the reviewer for their feedback; if something negative happened, apologize. The more forthright restaurants are, the better.
The Power of Social Media in Restaurant Marketing
Hand in hand with having a Yelp account and strategy in place is making sure you're pervasive on social media. All relevant platforms should factor into your overall game plan. Again, people will look to these platforms for information regarding the experiences of others. It is a review-driven world after all.
Are your account pages up to date? Do you maintain your social media pages regularly? If you have a Facebook or Instagram account, for example, this is great; however, if your social media remains stagnant and sees little to no updating, then these accounts are working against you. Hiring someone to help with social media in this capacity if you simply don't have the time, may be a smart investment.
Think About Email Marketing and a Newsletter
Of course, you don't want to bombard your followers and subscribers with daily emails. Perhaps not even weekly emails. But a monthly email in newsletter format could be a great way to generate interest in your establishment.
Emails still factor consequentially into any creative restaurant marketing campaign, so overlooking this channel could be costing you. Not to mention, email marketing is a highly affordable way to spread the word about your restaurant. Offer discounts, highlight new dishes and specials, you can even do feature pieces on key players in your organization and thereby let people get to know the "team" better.
Local Marketing Efforts
Sure, you may get the occasional out-of-town patron. But most often, your key demographic is going to be people of your local community looking for good restaurants near them. This is why you want to come up with a comprehensive, locally geared marketing plan—both online and offline. One thing you might do is to start using geo-targeted ads.
Essentially, these are ads you purchase online via Google or Facebook that will pop up on a customer's screen or device when they are conducting a search relevant to your business. Rather than purchase ads without concern for location, a geo-targeted ad can ensure that you are reaching the right people in the right areas.
Start a Food Blog
Blogs are good for business, period. If your website does not yet have an attached blog, then it is definitely time to start one. A blog affords you a means of content that gives you a chance to "speak" directly to potential customers. You can blog about an array of topics. The restaurant business naturally lends itself to blogging as the content options are vast. And as far as creative restaurant marketing ideas, you can definitely have some fun with a blog.
Remember, when writing your blog post, be it on a new recipe you are trying or the best wines for winter pairings, at the end of the content always include a call to action. This is most likely going to be asking the reader to subscribe to an online email list and become one of your followers. Now you've captured some of their info and are in a position to nurture that particular lead.
Share Press and Positive Content Online
Very often restaurants will receive write-ups in local newspapers and on various websites; restaurants may even be featured on regional TV shows. If your restaurant does in fact receive positive press of this nature, by all means, go ahead and share online.
You might have a section of your website dedicated to press releases and other press that you've gotten. You also most definitely want to shout about it on your social media accounts to all of your followers. Include links to relevant press pieces or websites where they can see your shining moment for themselves.
Cultivate Your Restaurant's Brand
As with any other form of business, a restaurant without question has a brand. Have you solidified your brand identity? What is your mission? Your message? Your overall online brand personality? These are all critical things to define. Even your menu should align with your restaurant's brand.
The key is to have customers recognize your brand and thus more effectively recognize who you are. Every piece of marketing material and promotional content that you put out there needs to reflect this brand and its central message.
Take to Twitter – It's Free!
We've mentioned the importance of social media content in the context of restaurant marketing trends and strategies. Now, more specifically, comes the importance of Twitter. Some of the most dynamic restaurant marketing plans have started with a simple tweet.
From the timing of your tweets to your use of online hashtags, other content, and photos, there is definitely a marketing strategy involved here. For example, Starbucks is among the best brands when it comes to tweeting. Timing their tweets (coupled with amazing photos) to coincide with certain holidays and occasions, they've seen some tremendous growth because of Twitter.
Your Menu, Is It Easy to Use?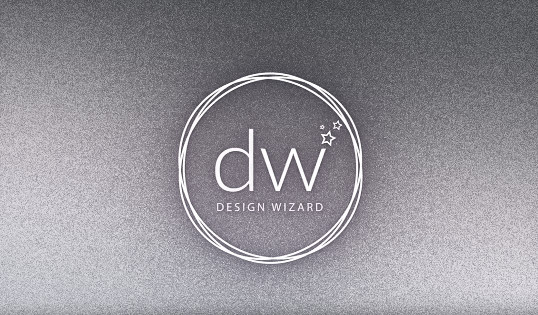 Nothing frustrates potential customers more than a menu that is difficult to find and even more difficult to navigate. Especially with this shift to takeout and delivery, a menu's ease of use is becoming extremely important.
There are some delivery sites and other such online platforms that will publish an online version of your menu for you. You also want to make sure that as it appears on your site, the online menu is highly readable and navigable and spotlights the amazing food.
Promos, Coupons, and Discount Ads
People want to support their local restaurants, particularly during this time. However, you have to keep in mind, that many people are also having a hard time financially. By giving out coupons on your site and through other online platforms, you make it easier for customers to say "yes" to ordering.
Promotions and discounts tend to go over quite well in the restaurant business. How might you creatively integrate a promotion? You could even figure out a way to make it fun for potential customers.
Set Up a Loyalty Program
A loyalty program can be as simple as giving a customer a card that you punch whenever they come in. For example, after 9 cups of coffee, the tenth is free. It is a basic marketing strategy but one that surprisingly does a lot in terms of generating repeat customers.
You could also go more high-tech and partner with an app that specializes in helping restaurants implement loyalty programs, either online or in-person. By going on the app, the customer is then given access to your loyalty program and is far more apt to come in and receive their discount or freebie.
Reach Out to Food Bloggers
Food blogging has blown up in recent years. Some of the most famous online bloggers are in fact food bloggers. That said, many have huge followings; some are even considered influencers. This means that when they recommend a dish or restaurant, their audience is often likely to want to try it out. This can be more effective than most ads.
In order to partner with a food blogger, you might start with a tactfully worded invitation for them to try your restaurant. And then politely ask that if they are satisfied, they review your venue. Sure, many might decline, but there is always that chance that you will get one of them to say yes.
Have a Creative and Modern Website
Certainly, social media and websites like Yelp are going to be a primary go-to for those customers looking for delivery or to dine out. But they will also inevitably go to your website. Is it up to date? Does it look sleek and modern or outdated and dull? Your website says a great deal about the time and commitment that you put into your business as a whole.
Some key components of that website should be, an easy to access online menu, photos of your best food, photos of the restaurant itself. Also, you might add team bios and a history of the company. Don't forget too that your brand needs to be front and center. All in all, you want to be sure that your website is clean, fast, and user-friendly.
WordPress is a website builder of choice for many restaurant owners and having a dedicated restaurant WordPress theme can be a real time saver and an easy way to a modern restaurant website.
Get an App
Depending on budget, creating an app linked to your business could be a dynamic restaurant marketing solution. Keep in mind, apps can be rather expensive. There are some off-the-shelf delivery app solution that can be custom-tailored for your business and that can save you quite a bit.
The app makes ordering so much easier for customers. Convenience is key with any business model. This might be one area in which investing a bit more money will ultimately result in a pretty significant ROI.
Don't Overlook Pinterest Ideas
Many users turn to Pinterest for creative food ideas and recipes. Not taking advantage of Pinterest is a definite no-no. As far as creative restaurant marketing ideas go, Pinterest should definitely be a key component of any online marketing strategy. Of course, you want to make sure the food photos that you do pin look mouthwatering.
Pinterest users are constantly re-pinning photos. This creates a marketing chain effect that can pay off endlessly–more so than actual ads. And the best part, it's free!
Work on Your SEO
Not as fun or glamorous as some of the other restaurant marketing strategies on this list, working on SEO is very important. People search online all the time for restaurants via Google using keywords. Are you aware of the most relevant keywords for your specific niche?
Taking some time to understand how SEO works in terms of your restaurant website and the online search rankings will help get you more customers and more business over the long term. Use tools such as Google's keyword planner to gain greater insight into what users are searching for when it comes to restaurants.
Make Sure Your Google Business Listing is Right
All too often, restaurant owners will miss the fact that there is something wrong with their online listing information. Whatever website or platform you have business info on, that information needs to be 100% accurate.
Check out your Google Business Listing…Are the hours correct? Address? Contact information? If a user finds your listing but then discovers that you are not open at the time indicated online, they will inevitably get frustrated and are less likely to want to try your restaurant.
Become a Part of the Local Community
As earlier mentioned, most restaurant diners you will get are local residents. To this end, getting involved in your community really does go a long way toward earning people's trust and ultimately, getting them to come in and try your food.
You might sponsor a local sports team. You definitely want to join your area Chamber of Commerce and have your business listed on their website. Additionally, you could spearhead charitable giving programs for those less fortunate in your region; offer food baskets and giveaways during the holidays for example.
Offer Deals Via SMS Content
Everyone has a phone, and consequently, people are on their phones constantly. Integrating a bulk SMS campaign strategy could be incredibly powerful as far as restaurant marketing trends go. They would of course have to agree to receive such notifications. Once they do, you can send them discounts, ads, and deals. You can notify them of upcoming specials and events. Sky's the limit, though you don't want to overload them with content.
Work with a Delivery Service
The pandemic saw the dramatic rise of delivery services. From UberEats to GrubHub and DoorDash, these companies became everyone's go-to dining solutions over the first half of 2020. If your restaurant has not yet partnered with one or more of these services, then it is probably time you do. These businesses offer a comprehensive restaurant platform. Users like a one-stop-shop and so, are more likely to go to them versus checking out a bunch of individual sites for various restaurants.
In Conclusion…
The restaurant business is tough, especially now. This is why it is so important to have a solid restaurant marketing strategy in place. You can start as big or as small as you want, but you absolutely need to get that marketing effort started. Whether combining a few creative ideas or beginning with one, how you implement your marketing plan and social media strategy, and how aggressively you execute can help you get through the more challenging times.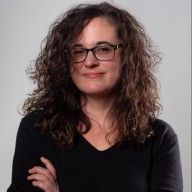 anne carson
Anne is a former English professor turned content writer. Holding a PhD in Literature, she spent almost a decade in academia putting that degree to use, until finally realizing it wasn't exactly the best fit. A full-time writer now for the past seven years, she's learned a great deal about the numerous subjects she's gotten to tackle, everything from real estate investing to the scarier side of online dating—sometimes more than she actually wants to learn. A mom of five (two teenagers and three dogs)