Browse our creative poster ideas to find inspiration, design tips, and downloadable templates. Learn how to redesign our editable templates in Design Wizard and create stunning posters.
A poster campaign can be a powerful way to create brand awareness and advertise new products or services. They're used for event promotion and in the film industry.
Posters can also be a fun way to educate and motivate your audience. There is a myriad of options available to explore for designers.
We've gathered some ideas to kick off your creative process.
Before You Get Started with Your Poster Designs
There are a few actions you can take, to make your life easier during the design process. It's crucial to identify and set goals first. You can ask yourself questions to jot down some objectives:
What's the purpose of your poster?
Where will your final poster be located? In a physical location or online?
What size will your poster be?
What kind of design will you use to highlight the goal of your poster?
Which design features will attract your target audience?
If you came up with a purpose specific to your business or campaign, try to also zoom out and find a more generic goal. General goals could be to increase brand awareness, attract more customers to buy, or promote an event. These more general goals might be easier to follow when making choices for your poster designs.
This can help you to focus and narrow down the information you want to put on your poster. Ensure you select only the most important points you want to convey and keep them clear and concise.
Look at Your Target Audience and Competitors
Research on your target audience can be particularly helpful for a successful poster. If you have any customer personas ready, think about what would attract their attention. You don't necessarily just need to go for one poster design. Different customer personas might require different types of poster designs.
With this information in your back pocket, see what your competitors are doing. See how they create eye-catching designs and how you can incorporate the same elements in your own. If you're still unsure about how to get started from scratch, have a look around at our editable templates in Design Wizard.
After all that, it's time to get started and put your own spin on your design to create a unique poster.
How to Design a Poster in Design Wizard
Step 1: Sign up and Log into Design Wizard
Go to designwizard.com. If you don't have an account yet, click Sign up at the top right. Enter your email address and create a password.
To verify your new account, go to your inbox and click the link in the verification email. Log in with your Design Wizard details.
Step 2: Find Poster Templates in Your Design Wizard Dashboard
In your dashboard, select More Sizes to see a selection of possible designs on Design Wizard. Click More Types to see the complete library of design categories available to you and click Posters.
Step 3: Select Your Poster Size
Browse various poster dimensions to find the one that works for your project. If you have any measurements ready from a design brief, check out the measurements we've added for ease of use. To select a poster size, click on the preview.
Step 4: Search the Design Wizard Template Library
In the next window, you can choose a blank canvas to create your poster from scratch, but you also have the option to modify a template. Use the search bar to look for the type of poster you need and browse our library of editable templates. Click the template you'd like to edit.
Step 5: Edit the Text
On your canvas, click the text. To edit font styles, point size, and colors, use the Text panel on the right. Use the Text menu on the left to add text boxes and choose different fonts.
Step 6: Adjust the Current Image
Click the image and use the Image panel on the right to add filters, change brightness, contrast, or create a blur. Experiment with cropping the image or changing its transparency.
To use a different photo, use the Image menu on the left. Enter a search term and find what you need in the Design Wizard library. Click an image of your choice to add it to your design.
Step 7: Save or Download Your New Poster Design
To save your poster and return to it later, click Save on the top right and Save Current Design. When you want to work on your poster again, find it in your My Designs folder.
To download your poster, click Download. If you've chosen free images from our vast library, find your download in your Purchase History. You can download your finished poster here as many times as you like.
Note that you can explore even more images to create stunning posters, if you signed up for Design Wizard Pro.
Business Poster Tips to Reel in Your Target Audience
Posters are still a great way to promote your business. Even though there's been a shift from more traditional marketing techniques like print or TV to digital marketing, the effectiveness of posters in advertising hasn't declined.
Many businesses still use posters and large billboard prints to create brand awareness or inform customers about special offers. Online visuals grab attention and posters can be an effective call to action on websites and social media platforms.
Poster design can help build brand authority and drive interest that will make it easier to connect with your target audience. To give you an idea of what kind of posters to create for your business, we've put together editable sample designs that you can adjust in Design Wizard.
Effective Corporate Posters for Your Finance Firm
Global companies use posters to advertise their brand featuring a range of products or services. These posters also stick to a simple structure to maintain uniformity.
In our downloadable template, there's a clear use of the brand color green to establish structure and brand awareness. The green lines forming a triangle draw the eyes to the copy in its middle and the green rectangles highlight the most important information, such as the logo, name of the company, and services.
The logo and company name are at the top, as that is what the target audience sees first. The use of a photo displaying people evokes a sense of authenticity and reliability. It also helps to create a more personal connection between multi-national companies and their customers.
It's crucial to keep stock photos updated and show awareness of current circumstances of your audience. For instance, we chose an image of an every day interaction during the Covid-19 pandemic.
The lines or rectangular shapes coming in from the side with the all-caps copy put the focus on the main services. The sans serif font Libre Franklin communicates the information effectively. The call to action is also capitalized to stand out from the rest of the text. The added phone number in bold clearly shows the action customers have to take.
Convey Important Information with a Moving Office Poster
Use posters to get important information across to your customers. In our editable design, the message that this company has moved offices is communicated clearly and effectively.
The large all-caps and bolded Hebbo font used for the heading lifts off the darker background and viewers automatically continue reading to find the information about the new address. The use of complementary colors that are easy on the eyes also adds to the focus on the text.
Experiment with transparency and various layers to create more depth in your poster. We highlighted the company logo by placing it on a semi-transparent purple background.
Event Poster Ideas to Create Anticipation
Event posters help to build up excitement for conferences, concerts, or festivals. They focus on the most important information like the name of the event, date, and performers or speakers.
This type of poster may also include a call to action to let your target audience know how they can get tickets. Your designer should aim to ramp up expectations and whet appetites for the event.
If done right, these posters aren't only visually attractive but can also become iconic. Posters about important historical or political events are often reprinted for their iconic qualities or effective messaging.
Here are some creative poster ideas for your next event:
Create an Eye-Catching Concert Poster
Use the center of your poster to convey the most important information. Typography is crucial to get the name, dates, and location across in concert posters.
In our editable template, we chose the easily legible font Bowlby One SC with a grunge look fitting well with the rock concert aesthetic. The thinner Fjalla One font used for the rest of the design generates a good contrast to the other information in bold. We recommend not using more than two fonts for effective poster designs.
The red color in the background and text initially draws in the reader's eyes while the black banner across helps to highlight the information. We also kept the background simple with the yellow cactus icon to keep the focus on the text.
Promote Your Food Festival
Make sure you establish a visual hierarchy in your posters and put the information in order of importance from top to bottom. The navy blue title at the top right sticks out next to the large letters 'Booked'. The second most important information of location and date is smaller but still in all caps.
The sans serif fonts of Anton, Khula, and Assistant are easy on the eyes. Enlarging the text 'Booked' creates a sense of urgency to book tickets for the festival. The yellow text flows naturally into the rectangle shape connecting this part of the composition nicely.
Craft Powerful Advertising Posters
Businesses use advertising posters to promote products and increase brand awareness. They are designed to provoke, inspire, and make customers take actions like making a purchase, donating to a cause, or even spark a lifestyle change.
Effective poster design engages your audience quickly and evokes the emotions you were aiming for. Keep to a straightforward message and use design elements that complement each other to create eye-catching contrasts.
Well-crafted advertising posters always include brand messaging. They make use of symbolism inherent in colors and typography to underline these messages. Many big brands like Coca-Cola or Guinness have created posters that have become famous in pop culture in the 20th century.
Here's how to follow in their footsteps and create your own striking ad posters:
Make a Poster Series for Maximum Impact
To make your poster stand out and create a more memorable ad poster campaign, create a poster series. Split your design in half or create a connection through your composition between two or more posters.
Our downloadable templates consist of design elements that connect both posters through the use of images, brand colors, and fonts. The two posters show the product clearly and both people in the image looking in opposite directions create a connection and a balanced look.
Create a Clear Connection between Posters
Our editable template uses colors that go together to attract attention. After reeling in viewers with a photo showing impressive technology, the design directs the eyes to the red banner with the easily legible white text.
The fonts used in this design are Alfa Slab One, Lato, and Rubik. The big letters 'FT' in the slab serif font Alfa Slab One and the contrast they generate with the simpler typeface of Lato for 'Future Technology' make this an impactful logo. Once your target audience notices the connection between the posters, they are more likely to keep your brand in mind.
Attract Your Fans with Vivid Movie Posters
Movie posters have to capture a film's content with one striking image to attract the audience's attention and entice them to go to the cinema. Typography is important, as you list basic information like the title, a tagline that acts as a teaser, and names of actors.
Popular actors or directors' names can be a great incentive or generate interest, but the design itself has to match the expectations the audience automatically has in mind for a movie with a star-studded movie. The appeal of a design also often comes from staying in line with the style and color scheme of the movie.
Here are some creative poster ideas that turn your viewers into moviegoers:
A Simple Design for an Indie Film
This indie film poster is a simple design using a high-quality image and negative space to direct the eyes towards the title and text. The placement of the person at the bottom looking up redirects the gaze back towards the title.
The Kalam font used for the title and text is simple and looks handwritten, which makes it a good fit with indie film productions. The title in large bold letters followed by the smaller font size of the tagline, actors' names, and a coming soon message creates a visual hierarchy that naturally directs the eyes from top to bottom.
Use a Different Angle to Direct the Focus of Your Audience
The impressive shot of Earth and the title are the two main elements that grab attention in this sci-fi poster. The blocky and condensed font style Anton in yellow and all caps stands out against the dark background of space.
The Advent Pro typeface used in regular and bold style for the rest of the information can be associated with coding and computers. It's also prominent against the darker background while the yellow title still dominates the poster with its angled letters. The two award icons on the left and right of the date add credibility and popularity.
The high-quality image of the planet divides the poster and takes the viewer's focus on a journey to see the world differently. This poster example establishes a different viewpoint, which works well with the sci-fi genre.
Creative Travel Posters to Give Your Audience Itchy Feet
A well-designed travel poster should entice your audience to go to the portrayed destination on their next holidays. When it comes to traveling, it's about showing the place you're advertising in high definition and all its brilliant colors.
Using high-quality stock photos is a handy option if you don't have a team of photographers traveling the world to get photos for your posters. Or you can create a colorful design with icons that represent popular sights or colors that are associated with a particular destination.
Get some inspiration from our stunning travel-related posters:
Create a More Personal Connection with Your Audience
This downloadable template is a lively poster for a travel agency. It attracts attention by conveying excitement through the imagery used. The icons of famous landmarks immediately create an association with their travel destinations and the use of people in the stock photos builds a more personal connection.
This editable design is colorful but balanced. Blue and red complement each other and in this poster we used color symbolism to convey rest and tranquility through blue and red to add connotations of happiness and celebration. These are all emotions you want to evoke when advertising holidays.
To show the information in order of importance, we used the Ubuntu font style in both regular and bold. The bold title draws in the audience while the icons and images lead the eyes to read the rest of the text at the bottom. We also used the contrast between red and white to make the benefits and contact details stand out.
Go for a More Iconic and Vintage Look
Get creative with the destination you're advertising for travel and focus on icons and colors for a more retro look. Set the scene and evoke emotions with colors to create the appropriate mood for your travel poster.
In this downloadable creative poster, we used natural and complementary colors for an attractive and balanced result. The various pink tones from light lush shades to darker and rich pinks give the overall design a cohesive look.
These also fit well with the icons associated with Tokyo. In this design, it's the rising sun and Tokyo Tower displaying in red tones.
Spread Inspiration with Motivational Posters
Motivational posters can help to inspire employees in the workplace or work as a nice addition to the interior design of your home office. They're designed with an inspirational quote that to encourage a positive work ethic.
Compared to bare white walls, the presence of artwork in an office creates a more positive atmosphere. The use of certain colors can even increase productivity and displaying landscapes boosts concentration.
Here are two creative poster ideas for how you can use design to get people inspired:
Keep it Simple to Focus on the Key Message
We used an inspirational quote from Steve Jobs in our editable template. The simple gradient background keeps the focus on the text. This is a minimalist approach where a design is stripped down to the most important information it needs to convey.
When you're designing a minimalist poster, think about the bare essentials you need to get your message across. In line with this principle, we just used one font throughout. The quote in Tulpen One typeface is centered to keep the focus on the text.
Highlight Words with a Minimalist Design
This editable design also uses a minimalist approach to emphasize the text and make the words more impactful. The less is more approach here makes the text stand out against the background of an impressive skyline.
The blur applied to the background increases the impact of the Advert Pro font in a happy bright yellow. Using only one word per line and centering the text emphasizes the words and makes them easy to read.
Educate Your Audience with Easy-to-Understand Posters
If you have any fascinating statistics from your latest market research that you want to share or illustrate some facts about your business in a concise and simple way, go for an educational poster.
This is also a quick way to show data from research reports in a more interesting infographic style. Be sure to pick the most important numbers and how you want to arrange them. Consider spreading the information across a series of creative posters to help your audience take in the information more easily.
Here are some creative poster ideas for you:
Use a Landscape Layout to Provide as Much Information as Possible
This downloadable factual poster uses the easily legible sans serif font Lato throughout. The numbered boxes are in line with the Western reading direction and help to guide viewers through the facts.
The landscape format leaves plenty of space to include as much information as possible. The colorful layout and design with the semi-transparent graphic create associations of fun and child-like curiosity. This helps to attract attention and makes the factual information more interesting.
Increase Your Impact with Important Research Data
In our editable template, we used the simple and clean Lato font to list the most important research data. All caps and the color variations help to spot the crucial numbers instantly. The bright colors stand out against the grey background. The images are transparent to not distract from the numbers.
You can also add images that are representative of the time period your data is from. The Covid-19 themed illustrations underline that these numbers were collected during the pandemic.
The composition of our downloadable design creates a visual hierarchy with the highest number at the top followed by the second-highest on the left to the lowest at the bottom. Further information is provided in all caps to make the information easier to take in.
A well-designed poster requires some thought to determine the colors, fonts, and background design to use to achieve great visual impact. A poster is one of the best ways to create excitement around products, events, or movies, so spending some time on brainstorming is time well spent.
Effective poster design looks different for various industries or genres but always tries to achieve similar goals. Use our design inspiration and templates to increase brand awareness, attract customers with powerful advertising, or motivate your employees.
Head over to the Design Wizard Facebook page and let us know about your creative poster ideas.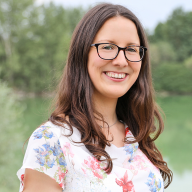 Elisabeth Strasser
​
Lizzie is a professional Content Writer. She's been passionate about SEO and content marketing ever since a life-changing internship at a digital marketing agency while completing her BA in English and American Studies.

Having graduated with a Professional Writing MA with distinction, Lizzie set out to gain her copywriting and digital marketing experience in Cork City.

An Austrian with a love for Ireland, Lizzie loves exploring Irish folklore and storytelling. Her favourite DW tools are:
Youtube Outro Maker
and
Add Logo to Video
tools.
​