12 Product Marketing Ideas
Creating a new product takes a lot of time and work. Then, after all of that work is over, you need to figure out how to market a product. There are now more marketing tools than ever before. So, where do you start?
As more businesses shift their marketing strategy to make it more visible online, there are a few things you can't miss. No matter your industry or the quality of your product, you're always missing out on potential business if you don't promote your products properly. So, to get started, make sure your product plan includes:
Online Audience Research
Email marketing
Social media posts
Publicise niche industry expertise
Virtual events for a Product
Product giveaways/contests
Special offers
Brand ambassadors
Let customers speak for you
Loyalty programs
Product press releases
Branded content
What Are The Best Product Marketing Ideas?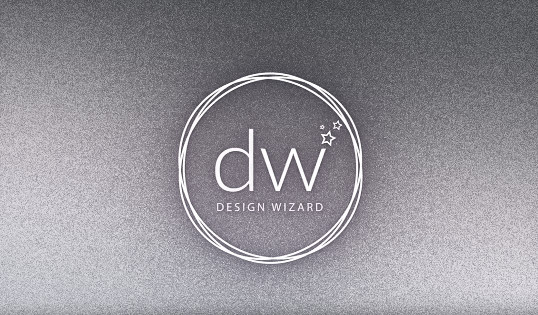 There are so many options for promoting a new product. This can make it hard to know the best place to get started. It's also hard to know which methods will provide the best or fastest results.
In any format, it's always important to start with audience research. But even that can be a challenge if you don't have experience. Fortunately, when you're marketing online, there are plenty of research tools that will make your job easier.
Research-based online marketing allows you to reach out to your audiences in the places they most often frequent. Email, social media platforms, and YouTube will all be considered. Then, you can start implementing the methods that will keep your newfound audiences engaged with your brand.
When you're marketing online, the best product marketing methods require you to understand your audience thoroughly, market to them over the most relevant mediums, and offer interactive features that keep them coming back. Of course, all of this requires attention to detail.
So, what can you do to effectively market online?
How To Market A Product
There are many low-cost, high-yield product marketing options. These methods are tried and tested across industries. If you're marketing products to sell online, these 12 marketing tips will help you stay on the right track and capture more online attention and sales.
1. Online Audience Research
Many of the best marketers argue that the core methods used to sell products in the 1950s are still crucial today. In the 1950s, gathering marketing research was its own study. The advent of public polling, focus groups, and motivational research were just taking hold. Of course, all of these things took a lot of focus and time to be carried out. They weren't cheap, either.
Audience research is no less important than it was in the past. But fortunately, it's much simpler than it used to be.
Research your customers using the data you have available. Consider how to connect with them, and which channels would be most effective. Creating a customer journey map is a great way to visualize everything.
2. Email Marketing
Email marketing isn't free, but it's a relatively low-cost way to market products. Once your website is done and you have your target audience locked in, email is a great place to start.
Keep in mind that 82% of consumers open emails from businesses. 76% of email subscribers have made purchases from an email marketing message.
You can run an email marketing campaign with platforms that offer free startup accounts. Most email marketing platforms can now integrate with popular website platforms. So, after your site is set up you can collect email addresses from website visitors.
Cold emailing is no longer a popular or effective way to market. Your emails will end up in the spam bin quite quickly. Paid email marketing can be effective once you have a reliable email content strategy. However, the people who voluntarily join your email list through your site or somewhere else will be the best people to speak to.
To keep your email marketing strategy effective, you need to provide engaging content that your audience can relate to. This involves important elements such as using catchy email subject lines to attract and acquire new prospects. You should also share news and insights within your industry. If you sell fishing equipment, insert fishing tips and tricks into your emails and be gentle when advertising individual products. It's better to focus on benefits rather than each product feature. People will read your emails to learn more or to take advantage of new deals. Most people's inboxes are full, so make sure your subject speaks to them on a more personal level.
Emails should read easily and be scannable enough to not scare your readers away. Visual content is a great way to complement an email's text and keep the email feeling light for readers. Design Wizard offers all the tools you need to edit your images. You can add text or design elements quickly. If you want, you can even create new images from scratch using templates. Make sure you also pick the right image size so your images appear clear in your audience's emails.
3. Speak To Customers Through Social Media Posts
Social media offers a free path towards marketing to your followers. Reaching out to new audiences will cost you, and you will have to learn a lot about business on social media. But a good social media marketing campaign can produce amazing results. You need to address the problems of potential customers to create a viral marketing campaign on social media platforms. Communicating with your target audience by providing a solution to their problems through your products or services will impact your marketing efforts positively.
Many of the concepts of email marketing are relatable to social media posts. Platforms like Facebook inundate users with tons of information in a short time. For your content to stand out, you will need to attract the right kind of attention. Give your posts interesting headlines, and start the text with something people will find interesting. Just remember to follow through with relevant and useful content. People won't like clickbait or unfulfilled promises.
The comments section of social media posts is a great place for real-time FAQs. People can also share your posts, leading to more organic outreach.
One of the most useful ways to stand out is to use relevant and interesting graphics. People are scrolling through their social media pages quickly, paying little attention to most of what they see. A professional and attractive image will gather attention for just long enough for them to gain interest.
You can use Design Wizard to create ideal social media post images. Design Wizard has templates for Facebook and Instagram posts. You don't need to worry about the size of your image, as the templates all come with the exact pixel measurements. While you're at it, you can also use our templates for Facebook page banners.
4. Publicise Niche Industry Expertise
Being an authority in any aspect of your industry will get you more attention. When it comes to sales, you'll attract the right kind of customers by producing niche content.
There are many platforms you can share your business expertise with potential customers. Niche publications can be shared on your blog, on platforms like Medium, and through social media and emails. The more unique value you can provide to customers, the more successful your marketing attempts will be.
You can find many great examples of this kind of expertise from smart content creators. The best marketing involves unique takes shared in written and video form. Instead of just talking about a product, try delving into your industry and every use of each product you have. Some ways of doing this are more useful than others, which leads us to our next point.
5. Virtual Events For Products
Few things will produce more confidence in your product than a real demonstration. Thanks to the internet and social media platforms, you can do this remotely and broadcast to a wide audience. Amid the COVID-19 restrictions, live streaming content from home is more popular than ever.
You can impress your dedicated fans or the people deeply interested in the kind of products you sell with live, planned virtual events. You can do so in many ways, including Facebook Live. What's even better is that you can start easily on a fairly modest budget. Of course, when you know you already have an audience, investing more in video and sound quality is recommended.
A lot goes into making a successful virtual event. Make sure everyone on your email list and all your social media followers know about it. Promote it on Facebook and Google if you want to show off your product and impress a new audience.
Make sure your presentation is prepared at least as thoroughly as the rest of your publications. Use the right thumbnails, imagery, copy, and storytelling in all your marketing for the virtual event.
6. Product Giveaways & Contests
People like free stuff. Many people also like games of chance that don't require actual gambling. So, why not indulge people with a fun giveaway or contest? Facebook contests net an average of 34% more new customers per campaign.
Product giveaways or contests can be used to promote your product. But you should also take the opportunity to reach out to your audience. Send out emails with personalised greetings. Send notice on all your social media pages as well.
The exact giveaway you present to winners can depend on a few factors. Most of the time, the safest bet is to give winners the first chance to get their hands on a new or vaunted product.
7. Special Offers
The science behind discount mechanisms has been in for decades now. Coupons and other kinds of discounts work. Even when customers know they aren't getting an amazing deal for a product, everyone reacts well to the prospect of saving money.
Your online stores should have coupons that people can use. New customers should be treated particularly well when it comes to offers. Be sure to give them a mix of:
Discounted pricing.
Reduced-rate bundle or package.
Joint promotion with a complementary business.
Voucher or coupon with purchase.
Buy one get one free deal.
Double the points if you have a loyalty program.
Free gift for every referral.
On that same note, there's also a reason why many companies are already using referral programs. We could write another section on referral programs because of how important they are. But instead, let's just focus on the theme of special offers.
Every meaningful action you want your customers to take should be rewarded. Referral marketing is a great way to build your customer base and increase the referral rate. Referral programs should lead to discounts or freebies for both the referrer and the referee. Coupons should occasionally be sent to everyone who likes your products enough to sign up to your email list.
8. Brand Ambassadors
Brand ambassadors can include a variety of people and entities that can represent your brand.
The term "brand ambassador" may sound new, like "influencer". But brand ambassadors are actually as old as the marketing industry itself. These ambassadors can indeed be "influencers", but they can be many other people or things as well.
The key to a good brand ambassador is authority and trustworthiness. In practice, anyone can be a brand ambassador. Any friend or family member who's said glowing things about a product to others is a brand ambassador. But the kinds of brand ambassadors you should look for include celebrities and industry thought leaders. People who have voices your audience will care about will be the best brand ambassadors. You can reward them for their results using an influencer affiliate program.
9. Let Customers Speak For You
On the note of brand ambassadors, some of the best ones you'll find are your happy customers. If you know a product is making your customers happy, you can gently nudge them to make their happiness public.
Your average customer won't know how to market your products. But their opinions and reviews of your products will be more genuine than anything you can come up with yourself. You can politely ask your customers to leave reviews with popups, reminders, or post-delivery emails. If you want to see a good example of this, look at Airbnb's review system. They remind users to leave reviews while directing them to review pre-selected, important aspects of their stay. There's nothing stopping you from doing this with a product.
Ideally, you can go even further by using your user's content. User-generated content is any content posted or created by your products' users online. This can include blogs, reviews, images, videos, audio, and more. You might not have access to this right now, but if you find that you do, use it! It can be super-effective and influence the decisions of up to 90% of your customers.
10. Customer Loyalty Programs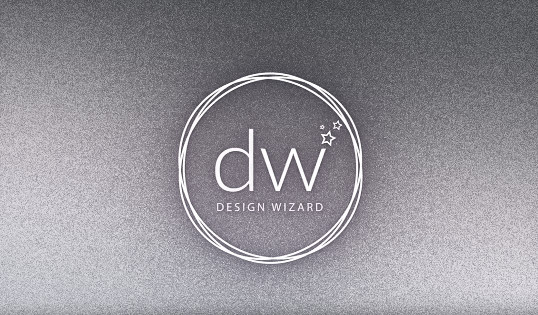 Loyalty programs are another feature you can't afford to leave out of your marketing plan. Loyalty rewards have been used in brick-and-mortar retail for a long time. But now you need to also consider how customers react to loyalty programs conducted almost entirely online.
All your customers should have an easy way to sign up for your loyalty program. They should be able to start collecting points with each purchase, online or offline. If this isn't already available to your customers, start making a loyalty program now.
To keep customers engaged with your loyalty programs, make your loyalty programs look good! Design Wizard has a whole set of templates for loyalty card designs.
11. Product Press Releases
Press releases should follow the release of any major product. A press release can help build hype around your new product while providing a glimpse into its benefits for customers.
Press releases are brief articles, typically taking up one page. They should be simple to understand and focus on the most useful benefits a new product has to offer.
12. Start Making Branded Content
Branded content is one of the best ways to reach out. Branded content isn't a direct sales method but instead tries to communicate a brand's value through storytelling.
This kind of content can be delivered in many different formats. The best part is you won't need to worry about adblockers or ad budgets if you use branded content. Read our branded content guide for more information.
How Long Does It Take To Market A Product?
One question businesses face before engaging in a marketing campaign is "how long will this take?" After all, you'll need to see returns on your marketing investments.
The truth is, there's no certain answer to this question. It will all depend on your business and the details of your marketing efforts.
What we can tell you is that you can improve your odds by using the tools we've gone over above. Beyond that, you can make sure you use those tools properly by remembering a few of these broader marketing concepts.
Build Your Business Around Your Brand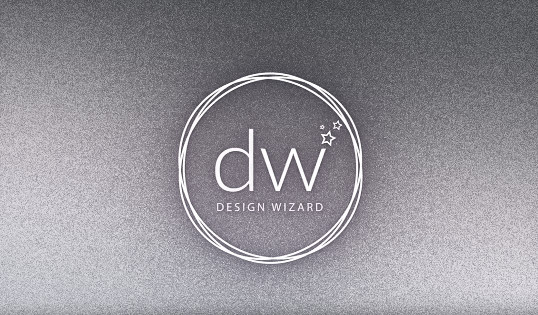 All of your blogs, videos, live events, emails, and everything else should be consistent with your brand. Branded content is one of the most effective ways of marketing product-selling businesses.
Selling A Special Feeling
Introductory offers, loyalty programs, and similar methods should offer a special feeling to your customers. Customers should feel elite, or at least special when they join.
Some examples of this can include sending loyalty program members sneak peeks/previews of new products. You can even create a tiered system for your products and associated content. The more loyal a customer is to your brand, the more you should reward them and the more they should know they're being rewarded.
Have A Grand Strategy
You should have an entire content strategy set up to share your product's stories with customers. You can't manage the entire list we've gone over without a smart content strategy.
Your strategy should cover your site and all the mediums you use for marketing. Everything should follow the same themes and inspire your audience to take action.
Don't Be Afraid To Ask
When it comes to some of these ideas, you'll need to ask others to do something for you. You'll have to reach out to your customers for reviews (albeit passively) and you'll have to reach out to potential brand ambassadors (actively).
Go Live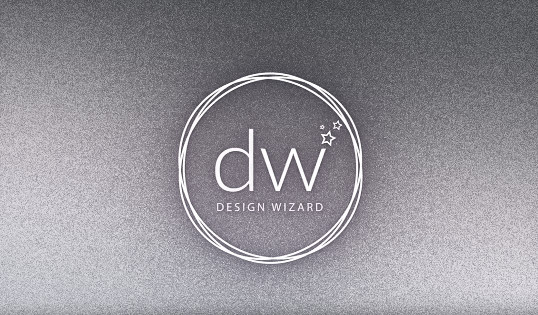 Get on Facebook Live, or anywhere else where you can! You are losing precious opportunities whenever you don't take advantage of live streaming. It's easy and inexpensive, so get started as soon as you can.
Takeaways On How To Market A Product
Marketing a product online can be difficult if it's your first time. You may not be able to delve right into every idea we've mentioned. However, you can get started on those you feel comfortable, and outsource some of the rest.
No matter what format or idea you're using, there are a few things you have to keep in mind. Online attention is a rare commodity. So, every aspect of your presentation has to stand out to the right potential customers. Then, you also need to keep them engaged with everything you present to them. You can't leave promises made in your headlines unfulfilled.
If you want to get started on the images you use for your thumbnails, banners, and everything else, have a look at what Design Wizard has to offer. Discover more marketing tips by reading our 'Creative Ideas to Increase Sales' e-book.