What is the perfect business card size?
A business card is part of your overall brand. So guiding the business card's size right is important. There is no one exact answer for the perfect business cards and design are. The perfect business card size depends on your business and how you want to portray yourself. Nowadays it's okay to stray from the same old same old as far as that traditional rectangular shape. Business cards today often do take a walk on the wild side, in a manner of speaking. Get adventurous. Be bold with your business cards. This is what you give someone by way of a "keepsake" of you; so how do you want them to remember you? Here we offer a business card size guide.
The single most important item to consider for your business card is your logo design. Every business card should include your business logo. If you don't already have one, we recommend 48hourslogo. For just $29, you will get a bunch of designers competing to create the perfect logo for your business.
As noted, business cards of this nature do not have to be boring. Let me repeat: business cards don't have to be boring. It is an expression of you. It should ideally show that you put some time and thought into all aspects of your card. So why not make it uniquely you.
What is the standard business card size?
Let's look at the standard business cards, as far as the card size guide benchmark. Typically, what you will most often see are business cards that aligns with the following as far as US sizes and business card dimensions:
Business card size: 3.5" x 2"
Business card size in mm: 88.9 x 50.8 mm
Business card size as far as pixels: 1050 px x 600 px
What size is a business card in the UK?
In Europe and the UK sizes different slightly for a standard business card:
Business card size inches: 3.346" x 2.165"
Business card size in mm: 85 x 55 mm
Business card size as far as pixels: 1004 px x 650 px
These business card dimensions are the standard sizes for the above regions. Design your business cards based on these dimensions is a safe bet. But who always says safe was the right way to go? Perhaps you are looking for something a little bolder with your business card designs. Having a unique looking business card could suit your business or brand much better than the standard dimensions seen above. If you are thinking about exploring outside the standard a little, our card size guide can help you find what you are looking for.
Card Size, Thickness & Texture
Your card size again depends on what you want. The above is the standard. If that's what you want, there you go. The other consideration here as far as the overall size and feel is the thickness of the card. Thicknesses do range and depend upon the type of paper chosen for your card. For example, a lighter weight card, say around 13 pt (or 0.013"), is often used primarily for display purposes. They can be a bit flimsy and are prone to bend and wrinkle. Whereas, if you opt for a heavier weight paper, say around 30 pt (or 0.030"), now this is the type of card that is apt to be around longer and thus make a more solid impression.
Also, the finish of the paper is important. You will have some decisions to make regarding whether or not you want the card uncoated: much like that which comes out of the printer—more of a "paper" feel, or coated: containing a form of sealant that helps to protect the business cards from damage. And in choosing a coating, do you opt for a matte or more glossy finish.
How your business cards look also depends on your budget, the main purpose of the card, as well as your personal preference. What do you want your business cards to say about you? How do you envision it reflects you as a professional? Our business card size guide is here to help!
Certainly, there is nothing wrong with going with a standard size and/or weight it comes to your business card. The key really is going to be the design of your business cards. It can be as large or small as you choose, thick or thinner, vertical or horizontal, differently shaped or rectangular and yet, if the design of the business card falls flat, ultimately it will make an underwhelming impression.
The Perfect Designs
When it comes to designing the business cards, the easiest way to go is to start with a professionally created template and then adjust accordingly. This way, you know that the margins are perfectly laid out.
Design Wizard Business Cards templates will account for bleeding and safety margins so that your design is optimally displayed. As you set about choosing the template that "speaks to you" and consequently figuring out how to customize it for your personal needs, consider the following:
Rounding the Corners of the Business Cards?
Here is one design aspect that often gets much debate…perhaps a little too much at times. But some people just feel downright passionate about their business cards' corners. It is an important aspect and a detail that you should put some thought into. One of the benefits of opting for a rounded corner is that you do create a softer overall effect for your business cards. And depending on your industry, this could work to your advantage. Additionally, while the squared-off corner generally is the go-to choice, a round corner could help you to stand out from the pack.
The Benefits of the Square-Corner Business Cards
How's the saying go…If it ain't broke don't fix it? A standard rectangular card with standard corners has been working for decades. It is classic, and sometimes sticking with the classics can be a good thing. You really just want to make sure that the business cards—whatever style corner you may choose—complements you and your brand.
Standard Orientation: Vertical or Horizontal Designs?
Yet another contentious debate on the business cards front. More and more often we are seeing people design business cards that, bucking tradition, utilizes portrait over landscape format. So what's the difference and why should it matter? With the vertically oriented business card design, it tends to lend itself to more creative endeavors. Those firms looking for a hipper vibe, looking to be fresh and consequently demonstrate their willingness to think outside the typical business card box often go with portrait format.
Classic Landscape Business Card Sizes and Design
Then you have the flip side of that coin which is the tried and true: the horizontal business cards. We regularly see more "traditional" businesses and firms utilizing this orientation. Again, either is totally acceptable as far as the realm of business cards. In the end, you want it to speak to your vocational essence.
Is Bigger Better with These Cards?
Earlier we discussed the standard US and European business card sizing, but is it acceptable to choose a slightly bigger size? Or for that matter, what if you went smaller? The reason the sizes stand where they stand is quite simple really: it fits neatly into a wallet. The original intent behind the design in some ways. You're handing out business cards and the person subsequently proceeds to put that card in his/her wallet. Couldn't be a more perfect fit
So why go bigger? In some instances, you may just need to add more info to the card than the standard space allows. A larger business card thereby lets you do this without the card seeming too cramped or overly stuffed. Also, if yours is a visual field, you might want to have the additional space to really highlight your work.
Should You Go Smaller with Your Design?
As mentioned, there is also the decision of whether or not to make the card a bit smaller than is traditional. The benefits as far as using a smaller business card…Certainly it will stand out from the "regular" cards. Plus, they do tend to cost a little less. So if you are just starting out in your professional life and yet want a lot of cards without necessarily having the budget for it, small business cards could be a good way to go.
The Overall Business Cards Design & Shape
Now here is where you definitely can have some fun if with your business cards. As mentioned, the classic rectangular business cards are at that 3.5" x 2" size is a good choice. And some companies/professions really do lend themselves to sticking with this more classic card layout. However, going a bit unconventional and visiting some different shapes/styles as far as business cards templates go, could be quite fun. Think square—these are becoming increasingly popular especially for instance among artists and photographers who want a more relevant card shape to show off their work. Round and oval cards also seem to be gaining some ground with those looking to make a splash. There are also shapes that cannot necessarily be categorized, but rather, are more random and fun. Look around at card templates, see what suits your style, and determine if it makes the right impression for you.
Sticking with The Classic Card Shape
Then again, maybe you want to do more with the design itself and less with the shape of the card. After all, the sizes & shapes perfectly fit into a person's wallet. Why mess with a formula that has taken hold in the world of business. If it works for you, then that really is all that matters.
Square Business Card
If you want to convey your brand and business in a very unique way, outside the norms and standard business card dimensions, square business cards are an excellent way of doing so.
Simply choose any template and resize it to 65 x 65 mm. A square business card fits neatly into pockets or wallets, but the unique shape stands out right away to anyone you give them to.
Square business cards can be very smart and practical. Having a square business card is remarkable. Now, when I say remarkable, I mean it for what it means. People are likely to make a remark about your business cards. Something out of the norm, something remarkable. Perhaps they might even mention it to their friends, and co-workers. Whatever the case, they are more likely to remember you, and your business if your business card is not the usual standard dimensions. So if you are all about being that unique, remarkable brand, perhaps square business cards are the way to go.
The only downside to square business cards is the size. The amount of detail you can put on your card. Because of the smaller size, you have less room to add important details. So, depending on your needs, size could be an issue. If size is not an issue, well then square could be a perfect fit for you.
Glossy or Matte: The Best Choice for Your Card
Whether you choose a standard or square size, the finish is always something that can make or break a business card. We've all seen those stunningly beautiful business cards with a finish that is just satisfying to look at, and even touch. These business cards are what we are striving for.
If you opt for a coating on your business cards, you will have a choice to make—do you want glossy or matte. With glossy business cards, there is a sheen to them. This, in turn, tends to make the card pop a little more than perhaps it otherwise would. Glossy business cards are a hugely popular choice for this reason. Matte business cards on the other hand lacks that "shine" factor.
Reasons to go with a Matte Finish
Even though matte cards may not have the sheen that glossy cards have, there are benefits to choosing a matte finish. Primarily, matte cards (even coated) are a bit easier to write on. And very often when handing out a business card, you do find the need to add a detail or write down an alternate number or email address. Something to consider…
How Much Color Should Your Card Have?
This is a great question! And unfortunately, one without a set answer. It is going to depend on how you want your business cards to look in the end. And it'll probably also depend upon your industry. For instance, if you're an accountant, your business cards may not contain major splashes of color. On the other hand, if you're a hairstylist or cosmetologist, colorful business cards may work perfectly.
Color, without question, and how much (or little) you decide to use in the design of your business cards is a pretty big consideration. Having a vivid and brightly colored card could help it to stand out. Not to mention, bright colors tend to make people smile, smile equals happiness, and happiness equates to them fondly remembering you, your business cards, and your business.
Toning Down those Business Card Colors
Then again, too much color, or get too carried away with color and it could take away from the point of your business cards, which is to convey pertinent information. It's about striking that balance between presenting yourself in a dynamic and energetic way, be it via bold colors and/or innovative design, and still ensuring your information gets across in a clear and easy to read manner.
How Much "Stuff" Should Your Business Card Include?
You want to have the basics present on your business cards: name, contact info, what you do for a living. Some also include a logo. There are those who like to have a brief tagline on their business card. But where do you draw the line? How much is too much with a card of this nature? Remember, this isn't your resume; this is simply a way to get people to remember who you are, and it gives them easy access as far as getting a hold of you in the future. Don't overdo it with your business cards. Because again, the point is that they quickly scan your business cards and identify the info they need in order to reach out to you.
Some Innovative Ideas for What to Include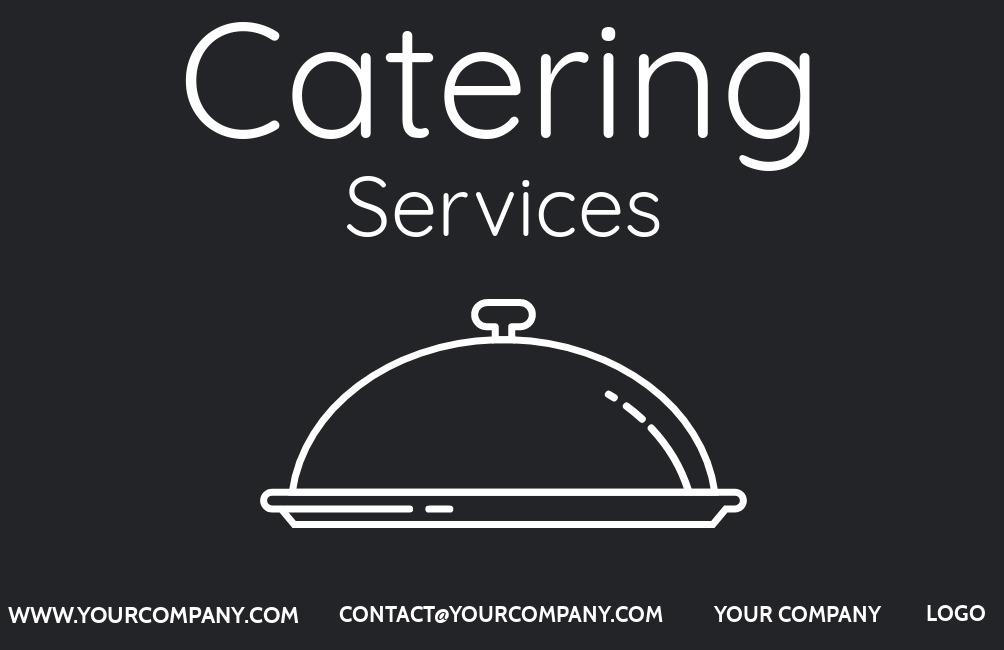 There are people who like to get a little creative with their business cards and the content they use. And if done right, it could really work to your advantage For example, as noted, some do include a brief snippet or tagline—this could help drill your brand into their brain so to speak. Some also add social media details on their business cards. Depending on how broad a social media presence you have, this is where you might want to utilize both sides of the card. That's the other thing a lot of people do—who says you have to stick to one side only. If you have more information you want to include, be bold and go the double-sided route!
So long story short, as far as business card size, not to mention shape and overall look, what should you aim for? Again, there are a million guides out there that you can review and get ideas from, but in the end, it is all going to be about you and what you hope to achieve with your individualized business card.
There is no one size fits all approach to business cards; however, the use of a template to start designing the perfect business card is a smart way to go—especially if you don't necessarily have a huge budget to blow on business cards. Business card templates are affordable and so easy to customize, thus making it a business card design all your own. Plus, the templates also adhere to the guidelines as far as margins go so this way you don't end up with a card that gets awkwardly cut off or one where things fail to line up as you'd hoped.
The main takeaways…have some fun with designing your business card, but make sure it reflects your personality and profession, and don't be afraid to play with the otherwise conventional business card "rules" from our very own business card size guide.
Once you have designed a first draft of your business card, share the design with your friends and family before going to the next step. Ask for constructive criticism on your first business card design. Your friends and family might be quick to say it's great, but bear in mind, depending on your business card needs, you may be printing 50, 100, or 1000 business cards, so make sure you get it right the first time around.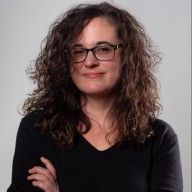 anne carson
​Anne is a former English professor turned content writer. Holding a PhD in Literature, she spent almost a decade in academia putting that degree to use, until finally realizing it wasn't exactly the best fit. A full-time writer, she's learned a great deal about the numerous subjects. She knows a lot about design trends and design templates. A mom of five (two teenagers and three dogs).​