While creating a new brand or product, various branding elements are considered before forming a unique brand identity. Amongst these elements, brand colors play a huge role in setting the stage for the brand to perform.
Colors are more than just hues. Colors stir memories and personal experiences in the viewer's mind. Colors affect our day-to-day decisions more than we realize, and therefore choosing brand colors is an important aspect of brand and marketing.
In this read, you will find out the effects of colors on your branding strategy, the influence that consumer and color psychology have on branding, and how to select colors for your brand to create a solid and lasting impression on your target audience. Read along!
How Brand Colors Affect Your Brand Identity
Before diving into the details of how you can use brands colors to your advantage, it is essential to understand the effect of colors theory on your brand identity and how it can help you in creating a lasting impact on your target audience:
When you think of the white "swoosh" from Nike and the yellow "M" from McDonald's, you can create a mental image of the brand elaborated to its purpose and products. This conjuring of brand images by uttering only the names of the brand shows us the power of strong brand identity and messaging.
Brand identity is a visual representation of a brand that uses elements like color, logo, unique names, and different visual elements that help the consumers create a distinct image in their minds and helps them remember a brand better. A strategically crafted brand identity not only represents the voice of the brand but also helps in delivering a crystal clear message of the brand's service and purpose.
A strong brand identity includes elements that clearly express who you are as a brand, what you have to offer, and what message your brand gives to its consumers. Business owners should keep the following elements in mind while creating their brand identity for an impactful brand image:​
Logo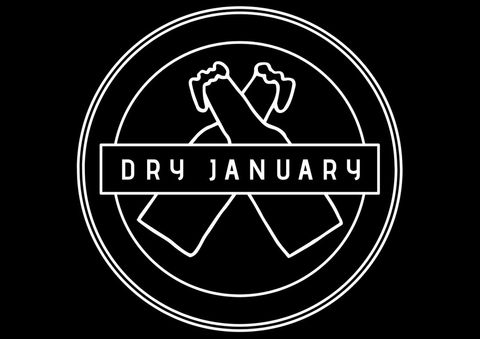 ​A logo is a visual depiction of the brand's whole persona depicted in a simple image. The logo is the first thing that comes to mind of your target consumers when they think of your brand, becoming one of the essential components of branding. Logos are used in various marketing aspects of your brand, like templates, visiting cards, merchandise, and advertising, to name a few​

Color Palette
​Along with the logo, the color palette used by your brand is the first branding element that your consumers will perceive. Colors speak a visual language and help evoke powerful emotions. Choosing a strategic color palette for branding is crucial to create a lasting brand image and enables you to stand out in the crowd​

Tagline
​Taglines are slogans that help consumers remember and relate to your brand. Just like Nike's "Just Do It" makes you take instant action, choosing a tagline that aligns with your brand's voice is crucial to invoke clear messaging and the voice of your brand in the minds of your consumers​

Tone and Vocabulary
​The tone and vocabulary you use create a dialogue that helps your brand uniquely communicate with its target consumers. Both tone and vocabulary help people identify the brand and create a striking mental image of the brand​

Fonts
​Fonts are the texts used in brand logos and taglines. These are carefully selected while branding to communicate a brand's personality and values to its consumers. Picking fonts is much like choosing colors for your brand, as they also help in creating a visual persona in the mind of the consumers​

Imagery
Imagery includes the images used in branding along with logos, colors, and taglines. The pictures of different food items used in McDonald's menu are the perfect example of imagery used in branding and its effect on the consumers.
Amongst all of these elements, brand colors hold the utmost importance. Having a brand color palette in mind while deciding on various elements of branding results in an aesthetically pleasing brand that easily delivers the motto of your brand to your target audience and helps create a solid and cohesive brand identity. Brand colors easily bring out all the other elements of branding together.
Meaning of Different Colors
How often have you bought products from brands with red logos, like McDonald's and Coca-Cola? At least a hundred times, right?
Have you ever thought about why people gravitate more towards products from a specific brand color palette? The answer to this is simple: Color Psychology.
Color psychology explains emotions experienced by humans while handling different colors. Each color is unique, and brands all over the world have been using this amazing tool of color psychology over the years to make branding and marketing plans that are well-known to generate massive revenue and build a loyal customer base.
Color psychology is based on one fact: Utilizing how people respond to different colors to invoke action and make a strong and lasting impact. You need to know how consumers respond to different colors before branding and marketing your next product. Here is a guide that explains different brand color meanings:
Red
​The red color palette is well known to induce feelings of danger, urgency, excitement, and impulse. This can be both good and bad for brands with a red logo, as red can serve as a two-edged sword. A good idea is to use this during sales and coupon codes to elicit an immediate response from the consumer​

Blue
​Brands with blue logos induce a feeling of calm, trust, tranquility, and faith in the minds of their consumers. Keeping this information in mind, a blue color palette is said to be a good choice for sectors like medicine, finance, and insurance. Blue easily qualifies as the best color for a business logo​

Yellow
​A yellow color palette is well-known to bring out feelings of positivity, light, warmth, and hope. Brands with yellow logos always have an edge over other colors and mostly result in offering high sales and revenues. This easily makes yellow the best color for logo design and branding​

Orange
​Brands with orange logos have a playful, exuberant, and vital feel to them. Orange also induces a sense of urgency without significantly alerting the consumer. It is advised to use an orange color palette in the different call-to-action tabs and links to induce a quick response for brand engagement and benefit​

Green
​A green color palette offers an environment-friendly, happy, and safe vibe. Sectors like medicine, food, and farming can easily pass to be branded with a green color logo. Green also signifies money and prosperity, making it one of the best colors for business logos​

Purple
​Purple emits a feeling of royalty, wealth, and power. This makes purple the best color choice for high-end products with a strong branding message. Dairy milk's purple and white branding is a good example of the same​

Why do Branding Colors Matter?
Branding colors shape your entire brand and help in forming a framework for your brand. Choosing brand colors is more complicated than it seems. One mistake can ruin your entire marketing campaign.
This section explains how brand color theory affects your brand personality and how it can help you stand out from competitors
Helps in Establishing a Strong Brand Voice
​Branding colors play a huge role in marketing and creating an impactful brand image. They not only help in creating a strong visual representation of your brand but also help the consumers identify the brand better and build an emotional connection with your brand​

Brand Color Palette Help in Cohesive Branding
​Branding colors also help set a strong foundation that helps create different elements of the brand that are cohesive with the brand colors and their meaning. While choosing brand colors, it is always advised to pick colors that evoke strong chemical stimuli in the minds of the consumers hence creating a lasting image​

Boost sales
Color psychology explains that incorporating vibrant colors in your branding and marketing strategy adds a human touch to your brand that can help people relate better to your brand and, in turn, generate massive revenue.
Studies show that color increases brand and logo recognition by 80%. Also, 85% of shoppers say that color is the primary reason for buying a product.
Popular brands have re-branded themselves and used colors that invoke a quicker buying response resulting in recorded increased sales. For example, for its 125th birthday, Coca-Cola created a special logo that featured bubbles coming out of the bottle and massively increased sales
Branding Colors for Strong Positioning
​Branding colors also help determine how people perceive your brand and help decide brand positioning. Utilizing the details of how colors affect people's emotional state, one can choose branding colors to make the best products​

How to Select Your Brand Colors?
​Now that you know the importance of brand color theory on the consumer's mind, it is time to incorporate the same in your branding and marketing strategy to boost sales, generate revenue, and build a lasting impact on your audience. This section will help you with the same; take a look:​

Primary & Secondary Colors
Primary colors are the first ones that your audience will remember when they think about your brand. Choosing brand colors that directly communicate the brand identity and messaging as primary colors is a great practice and is highly recommended.
Once you have chosen a primary color, pick two or three secondary colors that not only complement the primary color but also align well with your brand identity and personality. It is advised to brainstorm a lot before coming to any conclusion and using principles of brand color theory and psychology to come up with the best ideas
Establish Brand Identity
Choose colors that strongly align with your brand identity. Colors help create visual, emotional, and psychological impacts, and this force should be used while deciding on brand colors to have a more substantial effect on your consumers.
Colors can quickly help build a powerful brand identity and enhance your brand image. It is advised to elaborate on brand identity and choose congruent colors using color psychology to evoke the desired response and get the needed outcome
Study Your Competitors
Think about the two popular brands with black logos mixed with red, Netflix and YouTube. Both are online video streaming platforms and invoke the same message and feeling in their consumer's brains: Entertainment at a click.
Both use the same brand colors yet are unique in their individual brand personalities.
Use this example to analyze leading businesses and brands across various niches with the same brand and logo color palette you intend to use in your branding scheme to get an idea of how the product will perform in the market. You can also tweak the brand and logo color scheme of existing popular brands and curate them to fit your brand personality and get massive results and revenue
​
Use Brand Colors Consistently
After you have decided what brand colors to use, it is crucial to focus on two things. The first one is to use your chosen colors in congruence with other elements of branding. That means your brand logo, tagline, fonts, and all other elements should be colored the same as your chosen brand color palette.
The second step is to use your chosen color palette for branding consistently across all social media and online platforms. Make it a point to use your brand color palette in all templates, business cards, and marketing campaigns. This practice helps your target audience remember your brand better due to repetition and, with time, can create a lasting impact
Understand Which Colors Appeal to Your Consumers
Before launching the products with your chosen brand color palette, it is a good practice to run a small marketing campaign to see how your target audience responds. You can use the results to make necessary changes and understand what colors appeal to your audience and what colors they will never buy from.
Although this step does require extra work but can result in a stronger brand image with a tried and tested case study
Choose a Color That Embodies Your Brand Personality
Brand colors are an essential element in the framework of your brand personality. Though brand color theory and psychology are crucial elements in deciding the brand color, they are sure to lack the accuracy of your imagination and also lack a human touch.
To beat this agenda, try hues and shades of the primary colors and fine-tune them to suit your brand image and personality. Consumers love to buy and check out products with unique color combinations. Use this to your advantage and choose colors that align with your brand motto while leaving a lasting impact as well
Choose a Color that Differentiates Your Brand
Consumers love to shop from brands and businesses that offer a unique feel. Use this to your advantage and build a brand color palette that stands out amongst your competitors and helps to differentiate your brand and put a firm foot in the market.
You can achieve the same by creating different shades of colors and creating mood boards that can help in choosing unique colors from your brand
Different Case Studies
H&M - Red
​H&M brand colors are based on a family of reds and whites. Their primary color and logo are colored in red, creating a sense of urgency in the buyer's mind
Headspace - Orange
​Headspace brand colors are a family of oranges mixed with white. Their logo is an orange circle that symbolizes harmony, mindfulness and meditation while looking eye-catching
Bumble - Yellow
​Bumble brand colors are a collection of yellow and white. These colors invoke feelings of friendship and openness that align strongly with the purpose and image of the dating
Starbucks - Green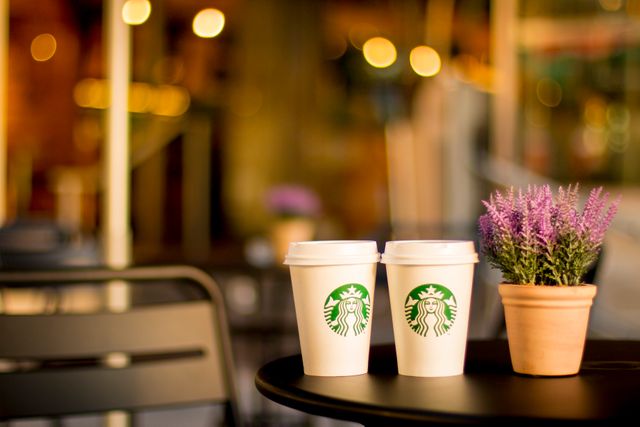 ​Starbucks' brand colors are based on a family of greens combined with four neutral colors. Their primary color is referred to as "Starbucks Green." Starbucks is amongst the brands that have copyrighted their primary colors to avoid use by other brands
Nike - Black
​Nike brand colors include black and white. Their logo is the famous swoosh that strongly aligns with the brand tagline "Just Do It" and gives a feeling of being productive and getting things done
Facebook - Blue
​Facebook brand colors include shades of blue and white. They use a small "f" as their brand logo and invoke a feeling of fun in their consumer's minds
Colors can evoke strong feelings and moods. They also connect us to our cultures and memories. In short, they can be pretty powerful tools in your creative arsenal – if you use them wisely. Brands with basic yet powerful brand colors are well-known to perform wonderfully in the market and create a strong impact in their consumer's minds in a short period.
Keep all these factors in mind when picking a brand color palette, but do not forget to have fun! Get creative and play with different colors until you find the right combination suited to your brand personality and vibe.
​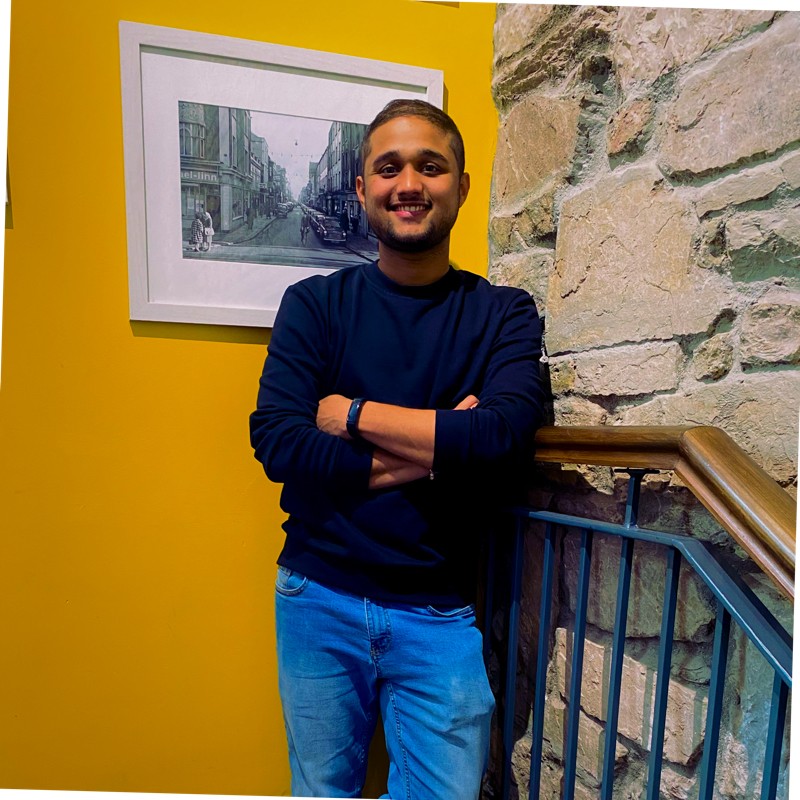 Rahul Shevde
​Coming from India with significant agency experience. Working at Performics India (Publicis Groupe) gave him the opportunity to involve in diverse SEO campaigns from Finance, Graphic Design, E-Comm & Ed-Tech space. Rahul is interested in graphic design software and free graphic design templates. The Design Wizard instruments he uses most of the time are:
Add Text To Image Online
and
Youtube Video Maker
.