Marketing strategy is about applying your limited resources to the best opportunities to create new sales. This is done by reaching out to potential customers and creating content and experiences that lead to them making a purchase.
The subject of this article will be the inbound strategy part of marketing. We will go over what inbound marketing is, why it's so important online today, and the main strategies for leveraging it for your business.
What Is Inbound Marketing?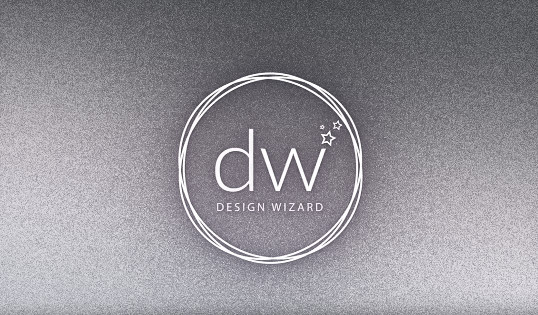 Inbound marketing is the creation and application of valuable content that serves long-term marketing goals. Specifically, it's the marketing that highlights the solutions your products offer. The 'inbound' simply refers to how these marketing strategies tackle inbound traffic, nurturing customers through each step of the buyer's journey.
The buyer's journey starts when the buyer finds your business and starts to take a mild interest in it. A good inbound marketing approach means that your marketing team knows how to approach new, interested customers. Customer expectations are met with valuable content that demonstrates:
You have a deep understanding of the customer's concerns and challenges

Your products or services are tailored to the needs they have (

retail marketing

)

You can educate them on the relevant issues that led them to your business
Inbound Marketing is conducted in many ways. Your strategy can include any mix of the most relevant content types:
Video content

Blog articles

eBooks

Infographics

Newsletters

Social media interactions

Research
What is Outbound Marketing?
By contrast, outbound marketing includes any marketing methods where you initiate contact with potential customers. Instead of providing content for people to find and discover your business through, you reach them through methods such as:
Cold calling

Cold emailing or spamming

Direct mail ads

Tradeshow presentations

TV ads
In these cases, the viewer wasn't actively searching for what you were offering.
What Is the Purpose of Inbound Marketing? Why is it Important?
There are three purposes of inbound marketing:
Attracting new people to your business

Engaging people who follow your content or otherwise interact with your business

Building deeper relationships with customers
Each individual inbound marketing strategy serves to push potential customers along this buying journey.
This is why inbound marketing is really for everyone! Any business that wants to establish authority with and build a deeper relationship with a target market can use it.
Inbound marketing content influences each customer's buying decision, but also helps them while they're still on the way there. That's why a lot of it is about finding out what your customers are worried about and what questions they ask. Your inbound marketing content is about answering the questions customers have.
Ultimately, as with all marketing strategies, the goal is to maximize sales. The ultimate measurement of inbound marketing success is the revenue it produces. While a lot of the types of inbound marketing don't directly lead to a sale, there are still ways to track success.
For example, if you have an article you publish with the intent of capturing more organic leads, you can still have an intended conversion. Conversion events can include:
Joining an email list or signing up for your newsletter

Subscribing to get announcements for future sales

Joining an online course

Much more
You can track any of these actions with a conversion pixel if you want to see the exact results your inbound marketing content is producing. With blog content, in particular, you can use organic search traffic metrics to see how many people are visiting your site and what behaviors they are demonstrating.
To make the most out of your marketing team's resources, the right strategies can go a long way.
Inbound Marketing Strategies
1. SEO Blog Content
Inbound marketing is meant to generate visitors to your site and turn those visitors into leads. Search engine optimization (SEO) content does this by bringing organic traffic to your site and turning them into inbound leads with the help of search engines.
SEO blog content is built for human readers and for search engines simultaneously. SEO tools reveal how to draft content that shows up at the top of the Google Search results. Then the writer also writes in a way that addresses the reader's concerns and engages them.
No inbound marketing strategy is complete without this method for gaining organic leads. SEO content pages can include all the relevant content that will help turn your readers into customers. For example, a video demonstration might be the best option if you're selling complicated, technical solutions. B2B buyers and B2C buyers have different concerns, and so on.
Blog posts present the best opportunity to cast a wide net for organic search traffic. It's also a precise way to reach a specific target audience that makes specific kinds of searches. SEO tools also reveal search intent, which should be reflected in your blog posts.
Pro tip: A good blog header can reduce your bounce rate and ensure readers stay on the page. Edit this (or any other) image on Design Wizard in the standard blog header size.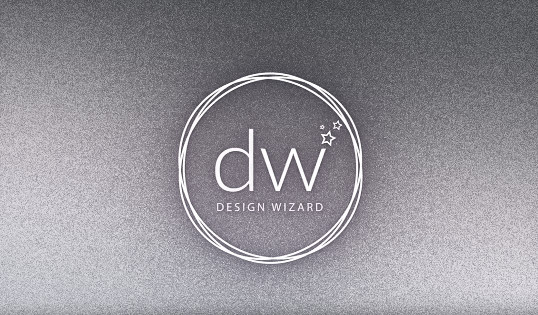 2. Buyer Personas
B2C and B2B businesses both have a series of 'typical customers' that they sell to. These typical customers can be represented by personas that you create. This serves to ensure your content stays consistent in addressing the needs of most customers over time.
Buyer personas are created with the research you can gather. So, to create them you must gather relevant data such as age, gender, education, professional activities, lifestyle choices, hobbies, and any other important demographic information. Ideal customer profiles tell your marketers the tone of any content and give them a clear idea of who they're reaching out to.
Another professional practice is to use existing buyer persona templates. Templates lay out fields for all the important information you need to have a useful persona. Then you just use your research to fill in the blanks.
Buyer personas ultimately help every part of your inbound marketing strategy. Videos, blogs, newsletters, and all other content are tailored to the high-quality leads that your personas represent.
3. Marketing Automation
You can automate your inbound marketing funnel in one of a few ways.
Automation tools enable your marketing and sales staff to perform better with up-to-date information on the bridges in the funnel:
Behavior on specific pages

Bounce rate

Cart abandonment
For example, if a lot of people are clicking on an SEO-optimized page, but most are leaving after a few seconds, you know:
The SEO is working well because many people are landing on that page

Something is wrong with the content or the page has a technical problem that scares visitors away
Using this kind of information, you can fill in any problematic gaps in your funnel quickly so you can get more sales.
Other forms of inbound marketing automation include:
Creating a custom quiz with pre-determined follow-ups

Automated SEO tools that capture more viewers

Automated (and pre-scheduled) email marketing

Chatbots
4. Images & Thumbnails
Featured images are displayed in the Google Images search results. Using the right alt text offers another SEO boost, as images and their alt text play a large part in Google's search engine.
Thumbnails are the 'preview' displays on video content platforms like YouTube.
The good news here is that editing images for your web pages and for your videos is easier than ever. You can find plenty of images on PikWizard and edit them immediately on Design Wizard.
Imagery plays a huge part in inbound marketing success. Images serve as the previews that determine whether or not someone clicks through to see your webpage or view your video content. A boring, low-quality image will ensure fewer people click through. The absence of an image altogether can be disastrous.
Remember to always use the best quality and most engaging images you can. Also, remember to use text in the thumbnails and fill in important fields such as the alt text.
Try editing this YouTube video thumbnail. It comes in the standard dimensions for a YouTube thumbnail, so you can try the other Design Wizard templates as well!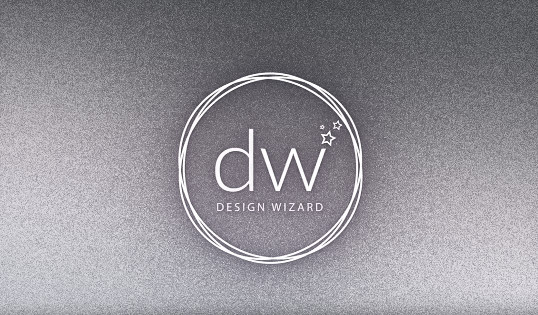 5. Interviews
Within this umbrella, we can include adjacent formats such as podcasts as well. Group discussions with industry/hobby leaders can also be included.
Interviews are an underrated format for inbound marketing. By that, we mean that they are very powerful, but under-utilized.
If leading figures in your business interview leading figures in other businesses or in your broader space, there are several benefits:
Each side benefits from new attention from a different audience

Each side demonstrates expertise and gains authority in the eyes of their own audience and others

Viewers benefit from a potentially far more interesting experience

Each side's audience is more engaged for having been exposed to new ideas
Interviewing experts has a particularly powerful effect. Everyone respects experts and marketers have been using this fact forever. Think of dentists advertising new toothbrushes, for example. However, online platforms make interviews easier to conduct and publicize.
There are many different podcasting platforms. In addition, when two businesses, figureheads, and others collaborate, there is an opportunity for all of them to share the event on their social media channels. With the right kind of synergy between all the involved parties, interviews can become a business's most effective strategy.
As an addition (pro tip!), a full transcription of interview audio can be great for SEO and of course for any of your customers who may be hard of hearing.
6. Guest Blogging
On the same theme, guest blogging is one of the blogging strategies that enable businesses to share their authority and successes.
Guest blogging is when someone from outside your business is invited to write a blog and have it published on your website, under their name. The guest will normally be someone in your industry or just an expert on the industry your business operates in.
7. Exclusive Content
Exclusive content for ideal customers can create a unique customer experience for the most important customers. It may not be ideal for all business models, but any of the following can be co-opted as a part of an exclusive offer for the best of your target audience:
Sneak peeks

First priority for customer service

Exclusive blogs, videos, etc.

Loyalty rewards
The idea is to increase customer retention while upselling your best customers more of what they want.
Try editing this email header for a sales announcement marketing email! Remember, the image is in the standard resolution for email headers, so you can use other email marketing templates for other purposes too.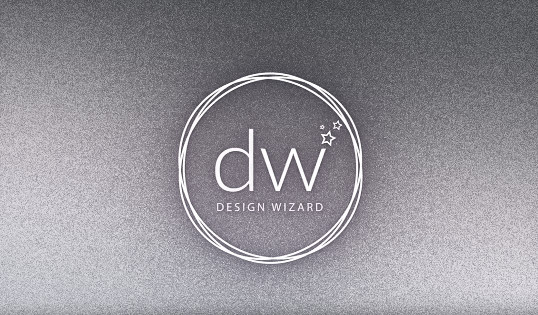 8. Publishing Guides or eBooks
Downloadable, in-depth content can be a powerful inbound marketing tool. These pieces of content are the ones that firmly entrench your authority and reputation in your niche. The more genuinely useful your educational material can be, the more effective it will be to your business.
Downloadable content turns leads into customers by solving many of their problems and making you their teacher. It's a form of marketing that almost exists outside the buying cycle and reaches a unique kind of potential customer.
Helpful content is always useful as a marketing strategy. But in-depth educational content can produce long-term results, especially for B2B businesses.
Pro tip: remember that while they say 'don't judge a book by its cover', many people do exactly that!
Design the best cover for your guide or eBook.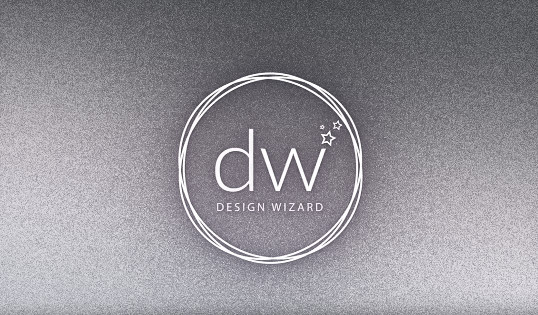 What are 3 types of inbound marketing?
There are many types of inbound marketing, but these are some of the most popular.
SEO
Search engine optimization (SEO) is a good way to produce qualified leads and simply gather more traffic overall.
This is one of the most powerful inbound marketing activities because it captures traffic from people trying to search for something specific. For example, if you do SEO for the phrase 'wedding cakes London', the attention you capture is very likely to consist of many potential buyers.
PPC Ads
Pay-per-click (PPC) ads are similar, but the difference is that you are buying dedicated ad spaces on search engine results pages and on social media platforms. Instead of using tools to draft content that captures those making a specific search, you simply buy visibility for the same search. This makes it a more streamlined, but still inbound method.
PPC ads are a key part of any sales funnel. If you are making a sales funnel, remember to include the right imagery on your landing pages,, social media ads, and elsewhere. Landing pages with images improve conversion rates.
Try editing this Facebook ad, or finding other images that fit Facebook's 1200 x 628 spaces.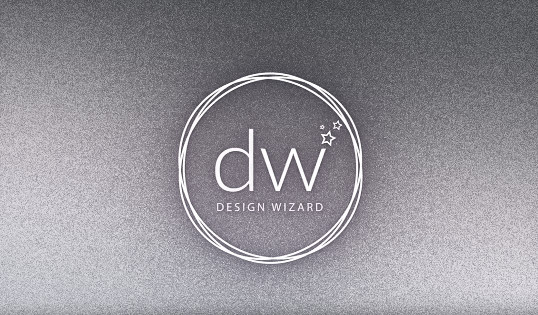 Newsletters & Other Distributed Material
Newsletters are a good way to nurture impound leads and turn them into paying customers. As an inbound methodology, newsletters are meant to provide your audience with interesting, informative, and engaging content. This keeps readers engaged with your brand and solidifies your authority in your industry.
Newsletters are a great part of an inbound marketing plan because, when done right, they remind followers that you're still there without being too 'pushy' or 'salesy'. They are also sent after purchases are made, showing previous customers that you are still engaged with them. This makes them a great customer relationship management tool.
What are the four stages of inbound marketing?
What are the four stages of inbound marketing?
Inbound methodology is a young concept pioneered by HubSpot to capture and nurture potential buyers. Inbound marketing efforts follow four distinct stages:
Attract

Convert

Close

Delight
Inbound content is about creating high-quality content consistently so you form long-term relationships with customers. Lead nurturing is as important as lead generation.
The 'attract' part often includes SEO strategy and other aspects of organic marketing or paid advertising. After attracting qualified leads, you aim to convert traffic into leads with a conversion action, which can include:
Signing up to an email list

Filling a form

Any other similar action
Next, you want to close a sale. Inbound leads normally make a purchase either on their own time or with the right nudge. Marketing isn't a linear fairytale, however, and measurable calls to action (CTAs) are a part of the process. The types of content applied here include:
Newsletters for a sale

Landing pages
The 'delight' portion refers to how loyal customers can become your best assets. This is the most commonly ignored segment for inbound marketers.
Tools used for this stage include:
Newsletters

Surveys

Personalized offers

Engagement on social media posts

Other aspects of

social media presence

Exciting and entertaining content
Key Performance Indicators
There are several objective metrics that reveal how effectively you are reaching your target audience:
Organic traffic

Qualified leads

Bounce rate

Time on site

Time on page

Conversion rate

Customer acquisition cost

Average lifetime value

ROI
For your marketing and sales teams, these are the main KPIs that measure success. In particular, the cost of acquiring a paying customer is very important. The idea is to spend the least possible money to get the greatest possible success. Other KPIs complete the picture by finding and addressing the weakest points in your inbound marketing funnels.
Conclusions
Inbound marketing techniques are an important part of any business's marketing framework. This isn't just because it creates paying customers. Inbound marketing campaigns also address your entire marketing funnel and your broader relationship with your customers.
By improving customer satisfaction, you are able to get greater lifetime value from each customer while also improving your brand's reach.