Explore our passive income ideas below and start your new side hustle today. We've gathered ten opportunities you can try to earn some extra cash without big investments or completing another course or degree. Take a look and see if one of them could be your way of adding to your current income.
Build your side hustle from skills you already have, a hobby, or find out how you can sell products online. Even though this type of income offers flexibility, be sure to allocate enough time for it and be prepared to work more at the start until your idea takes off.
Choose one of the ideas below depending on whether you're considering turning your side hustle into a career or if you're happy to earn additional income on the side without spending too much extra time on it.
Getting Paid for Your Expertise as a Consultant
If you've accumulated expert knowledge in a particular field through your job or an area you're passionate about, consider using that expertise to be a consultant. Consultants are usually asked to come into a business and offer advice or guidance on processes or systems. Businesses often hire them on a contract basis to get an objective view that is otherwise hard to find within the company.
Consulting is a growing field, as an increasing number of people decide to go down the freelance route and become a consultant. If you're confident in your expertise, know how to sell yourself and your skills, and know exactly which clients you want to work with, you can get started with this side hustle quite quickly.
Find clients by creating content and showing what you know. Attend events in the niche you've chosen and join online communities. Be helpful and engage with everyone, who's looking for advice. When they need more help, you'll be top of mind for them. Ask your clients to give you feedback and send a review that you can use for your website and social media. Don't be afraid to ask for referrals. Your current clients might know someone who could benefit from your services.
Provide Online Coaching Services or Courses
Similar to consulting, you can provide coaching services for individuals or create your own courses that help you teach a group of people online. If you choose this side hustle for yourself, manage the time spent on tutoring or coaching wisely. Be sure to have learning materials and policy documents ready before you promote your course or coaching services.
Make decisions on how many students you can take at a time and how long it will take to complete the learning experience. To create trust in what you provide, make sure you make clear why you're qualified to teach your chosen subject and what makes you different from other tutors or coaches. Find out if you can get a certification from a professional association in your area to build more trust with your audience. Feature these credentials throughout your online presence.
Create a website and social media profile to promote your services, so potential clients or students can find you. Add courses with video tutorials and pdfs that your students can complete without you having to teach them in live sessions. In addition to materials for your students, create content like regular blog posts that show your expertise.
Sell Your Own Clothes
If you've got some clothes that you no longer want to wear and they're not too worn out, consider upcycling them. Use your talent with a sewing machine and get a few textiles to make your own creations. Discover treasures in charity shops and upgrade them to a fresh look. Then sell the fashion line you've created on sites like Depop, Etsy, or Vinted.
Next to the extra cash, you're also contributing to an eco-friendly lifecycle through upcycling. Instead of ending up in a landfill, your clothes are going to be loved by someone else and get a new life.
Find a few items at the back of your closet that you've only worn once or a couple of times for special occasions. Someone else might be looking for just that dress to wear at the next wedding, anniversary, or birthday party. Make sure you take great photos for the platform you're selling them on. The best way is to show how the clothes look on yourself. Add enticing descriptions to your items and lean back and wait for the inquiries to come in.
Offer Your Administrative Skills as a Virtual Assistant
Virtual assistants are often hired to help out with a specific set of tasks, which can be anything from writing and editing content to administrative jobs to social media. What you're going to work on depends on your own skills and what the business that is hiring you needs help with.
Think about your core skill set to determine what you want to offer as a virtual assistant. Once you know what you want to specialize in, find portals like Belay, Fiverr, or Upwork. Create your profile describing the services you provide and upload your portfolio.
To determine your rates, research what virtual assistants in your niche charge. Start marketing yourself on social media and find an online community with experienced virtual assistants to ask questions when you get stuck. Post more frequently on LinkedIn and write short blogs to demonstrate your skills.
Manage Social Media Accounts For Businesses
If you've got a passion and knack for social media, consider helping businesses out with their social media profiles. Making the time for regular and creative posts that attract engagement can be hard. Small businesses also often don't have the budget for employing someone full-time to give their social presence the attention it needs. This could be where you come in with your specialist knowledge.
You don't necessarily need any high-tech equipment. Your laptop and smartphone should be enough to get you started on smaller campaigns or projects. Just like with any other side hustle, you need to manage your time well and allocate times where you work on copy, visuals, and scheduling posts.
This side hustle is one of the easier ones to pull off and test the freelance waters with, as you get real-life experience and build a portfolio without financial risk. You can explore how much you enjoy this type of work and being your own boss. If you find that social media management is your calling, you can fully transition from your side hustle into a freelance social media role.
Monetize Your Blog
If you already have a blog with tons of content on a topic you're passionate about, look into earning passive income by including affiliate links and running ads. Once both options are set up, they don't require much extra work except for monitoring the data and money that's coming in.
To get started with affiliate marketing, find products that relate to your blog niche. The products you link to should align with what your audience might be interested in. You can contact businesses directly or find out if they're already part of an affiliate network that you can join. These networks connect bloggers like you with companies across the globe.
Check out the following platforms and find what fits best with your blog:
Another option to monetize your blog is to use Google AdSense, which enables you to show display banner ads on your blog. Based on the number of visitors clicking your ad or the number of impressions, you get paid a small amount of money. Experiment with the placement of display ads to find a balance between earning a commission and a user-friendly blog layout that isn't overcrowded with ads.
Earn Money with Your Photography
If you like taking photos and have a knack for getting the angle right in your holiday snapshots, consider diving deeper into photography. If you're good at taking photos of your local area and community, you might find that you can sell them to local publications.
Get some experience with editing photos, build your portfolio and try your skills at your friends' weddings or at family gatherings. As soon as you feel confident enough in your photography skills, start looking for clients. Find your specialty or niche like weddings, pets, or product photography.
Once you have a few years of experience, consider offering workshops to aspiring photographers in your niche. Pass on your knowledge and earn some extra money running a workshop at the weekend.
Become a Mystery Shopper
If you love going shopping or claim to be the best at finding bargains online, becoming a mystery shopper might be the perfect side hustle for you. Market research companies usually hire mystery shoppers to buy products in a specific store in several locations or to try out the online shopping experience of a business and review their customer experience.
As a mystery shopper, you get to test products, services, and customer experience according to a set of criteria in your own time. Criteria range from how you were treated in-store to your user experience during the checkout process in an online shop. This can be an easy and fun way to earn extra money and potentially get some freebies but beware of scam websites with offers that are too good to be true.
To avoid scams, research mystery shopping companies and watch out for the following warning signs:
Does the mystery shopping company have a spammy email address?

Does their job ad contain many spelling mistakes or grammatical errors?

Are they asking you to transfer money upfront?

Do you have to pay for training first?

Do you have to pay fees to access mystery shopping ads?
Start Your Dropshipping Business
Set up your dropshipping online store and sell products via a supplier at a low startup cost. In this dropshipping model, you provide a virtual storefront and get products sent out to your customers via your chosen supplier. The supplier stores inventory, takes care of shipments, and replaces defective products.
You can set your prices and shipping costs and you're responsible for marketing your products and answering customer queries. But you don't have to worry about creating your own products, storing inventory, or the cost of employees packaging and shipping products.
This side hustle is great for providing insight into entrepreneurship, as you process orders and answer customer queries in the evenings and at weekends. If you find that you're good at marketing and selling products, you might want to consider turning dropshipping into a full-time online business in the future.
Become an Influencer or Content Creator
If you're already showing your passion on your social media accounts and you've built up a following over the years, consider collaborating with a brand as an influencer or content creator. Your expert knowledge and your engaged community make you an attractive candidate for businesses to work with.
If you haven't built a following yet but have a hobby that you want to produce content for, choose the platform that fits best with your niche. Are you into beauty and fashion? YouTube and Instagram can be a great combination for your content. Do you spend your weekends playing and analyzing games with your friends? Twitch and YouTube could become the home of your influencer platform.
It takes some time to grow your audience on social media, so make sure you're passionate about the topic you're creating content for in your spare time. The most important element of this side hustle is to have fun with it. Your following only grows if you're being genuine and your passion shines through. Also, brands that you can collaborate with are looking for content creators or influencers that produce authentic content that naturally fits with their products and services.
If you're looking for more flexibility and earning some extra cash, starting a side hustle is a great way to get passive income. To make the process of earning money on the side as easy as possible, brainstorm the best way to monetize your current skills.
Choose from your options depending on what's already available to you and plan the time you can spend on your new project. Be sure to choose a side hustle idea you're passionate about, as it might take some time and hard work for it to take off. But if you're having fun and stick with it, you're well on your way to financial freedom.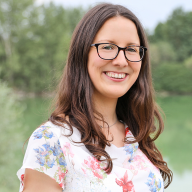 Elisabeth Strasser
​
Lizzie is a professional Content Writer. She's been passionate about SEO and content marketing ever since a life-changing internship at a digital marketing agency while completing her BA in English and American Studies.

Having graduated with a Professional Writing MA with distinction, Lizzie set out to gain her copywriting and digital marketing experience in Cork City.

An Austrian with a love for Ireland, Lizzie loves exploring Irish folklore and storytelling. Her favourite DW tools are:
Youtube Outro Maker
and
Add Logo to Video
tools.
​